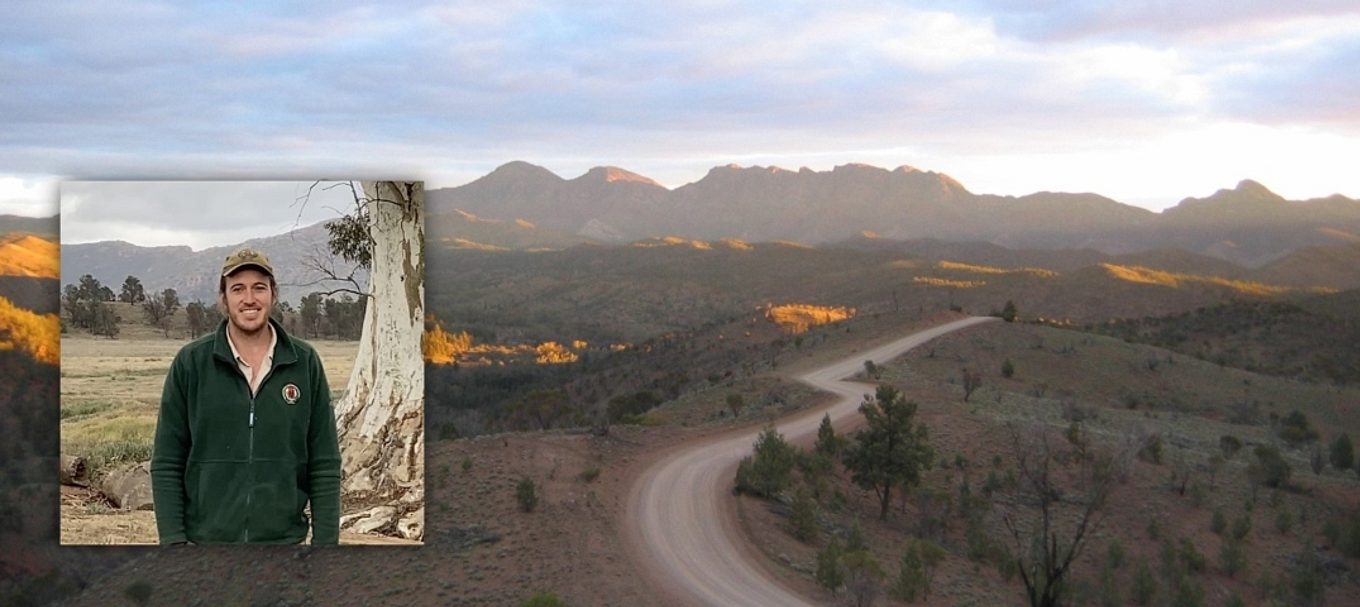 Ranger tips: Ikara-Flinders Ranges National Park
Get insider tips on the best places to visit and 'must do' activities from park ranger James Skinner.
Located about a 5 hours' drive north of Adelaide in the central Flinders Ranges, Ikara-Flinders Ranges National Park is home to ancient and rugged mountain landscapes, peaceful tree-lined gorges and a wealth of wildlife.
The spectacular scenery has to be seen to be believed, especially the iconic Wilpena Pound that lies at the heart of the park.
There's plenty to experience with the rich cultural history, native wildlife, impressive geological landmarks and lots of activities on offer including camping, bushwalking, four-wheel driving, birdwatching, photography and mountain biking.
With so much to see and do, we've asked Park Ranger James Skinner for some tips for your next visit. Here's what he had to say:
How many days should visitors spend in the park?
It's a big park with plenty to see and do. You really need at least two full days to experience the best of the park.
There are plenty of trails for bushwalkers and cyclists, spectacular drives through rugged gorges, and so much to explore and see for the wildlife enthusiast.
There are 10 campgrounds dotted around the park including some in the spectacular Brachina Gorge. All of the campgrounds have a toilet facility and are perfect for those wanting to connect with nature.
If you're looking for a little more luxury, there are lots of accommodation options at Wilpena Pound Resort, including hotel style rooms, powered campsites and glamping tents.
Top tip: National parks campsites must be booked before you arrive at the campground. Book online or through a booking agent to reserve your campsite.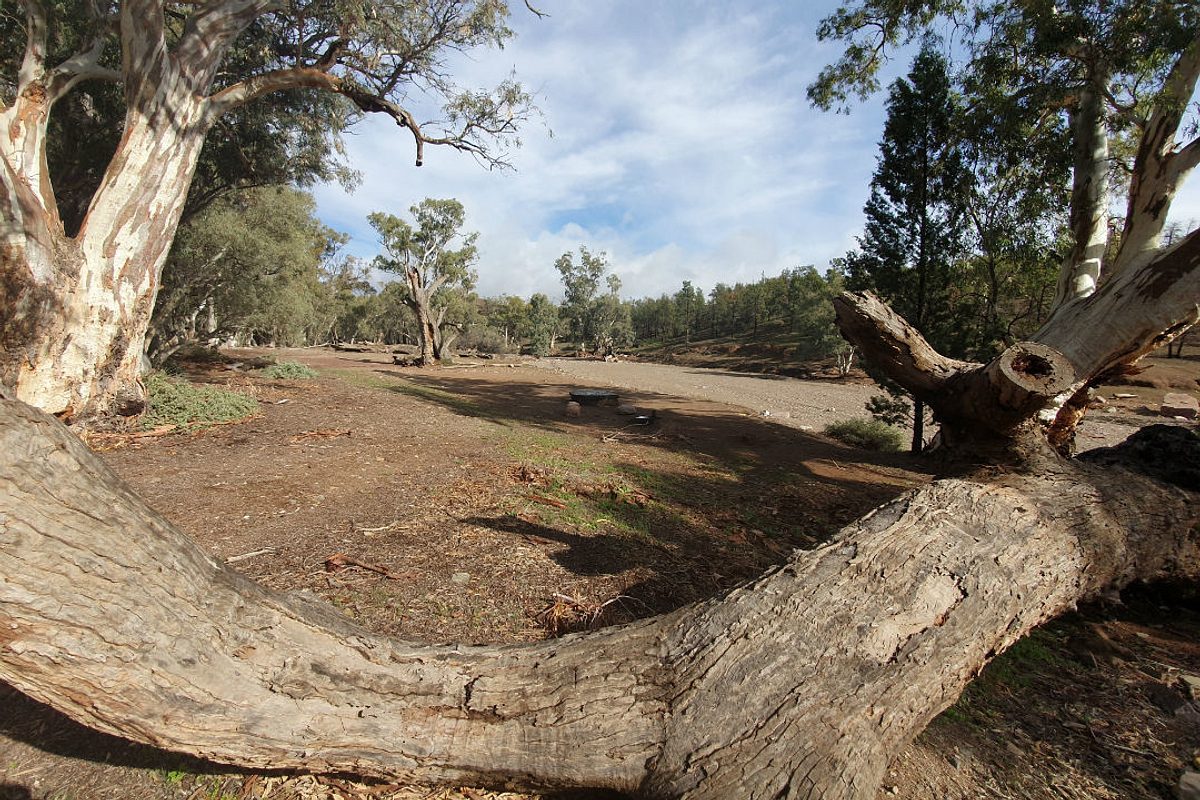 What's your favourite campground?
Wilcolo Campground is nestled between the Heysen and ABC Ranges and offers stunning views of the craggy rock escarpments of Wilpena Pound. Dusk and dawn are the best times to enjoy the contrasting colours of the ranges against the big open sky.
This secluded campground sits among native pines, river red gums and wattles, and is only accessible to hikers and cyclists travelling on the Heysen and Mawson Trail routes (there's no access by car).
Wilcolo Campground is a short distance from some of the park's main attractions, such as the Old Wilpena Homestead, the Cazneaux Tree and Wilpena Pound.
Top tip: If you have a four-wheel drive (4WD) vehicle, book one of the '4WD only' campsites for a more secluded camping experience.
Do I need a 4WD to get around the park?
Generally, a two-wheel drive car is suitable to explore the park, however visitors should be aware that most roads in the park are unsealed and, with sometimes rough surfaces, may be a concern for vehicles with low clearance.
At times, after rain, roads might only be suitable for 4WDs or might be temporarily closed. You can easily check online to see the local road conditions before you go.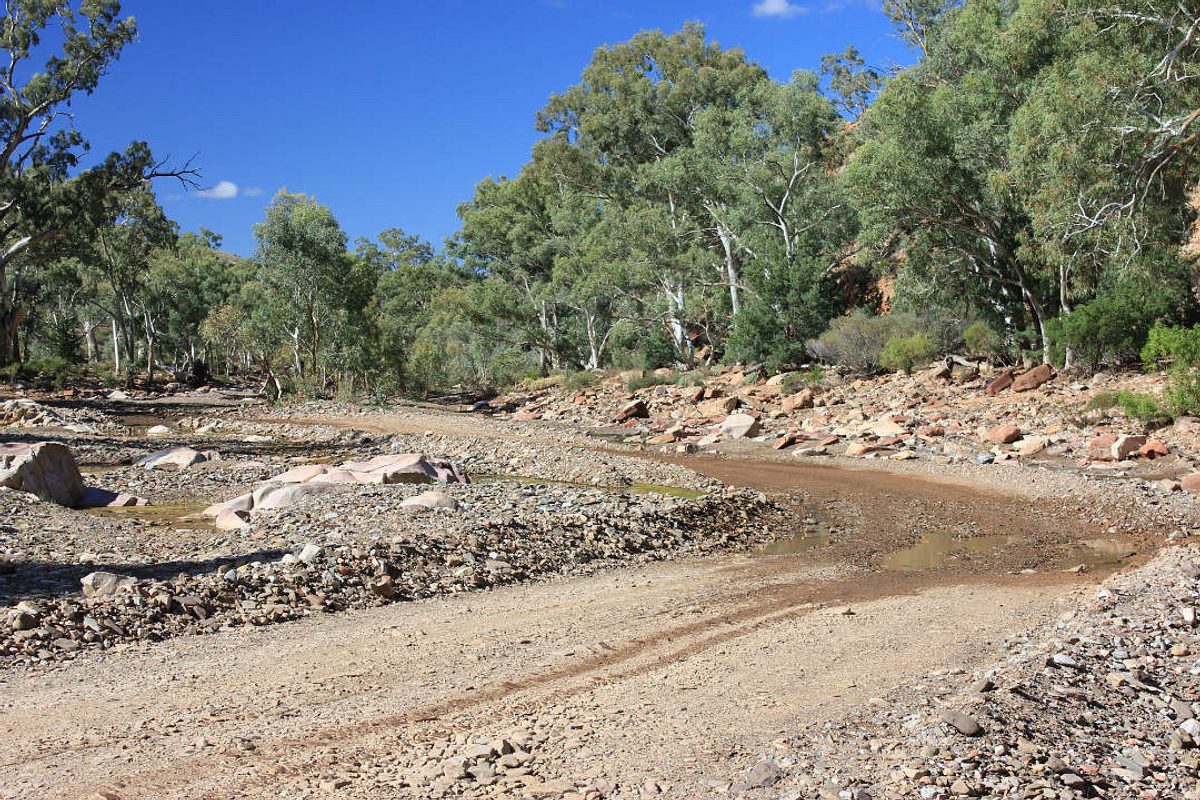 Where can you experience Aboriginal culture?
The Adnyamathanha people (meaning hills or rock people) are the Traditional Owners of the Ikara-Flinders Ranges National Park and their connection with the land stretches back many thousands of years. The park provides great opportunities to immerse yourself in their culture.
Perawurtina and Sacred Canyon are culturally significant sites where ancient rock engravings can be admired. Sacred Canyon can only be visited on an organised tour with an Adnyamathanha guide from Wilpena Pound Resort, so make sure to book a spot.
Top tip: Wilpena Pound Resort also offers Aboriginal Cultural Tours including a 'Welcome to Country – Adnyamathanha Yarta', which is a free activity held every evening at 4:30 pm in front of the resort reception area.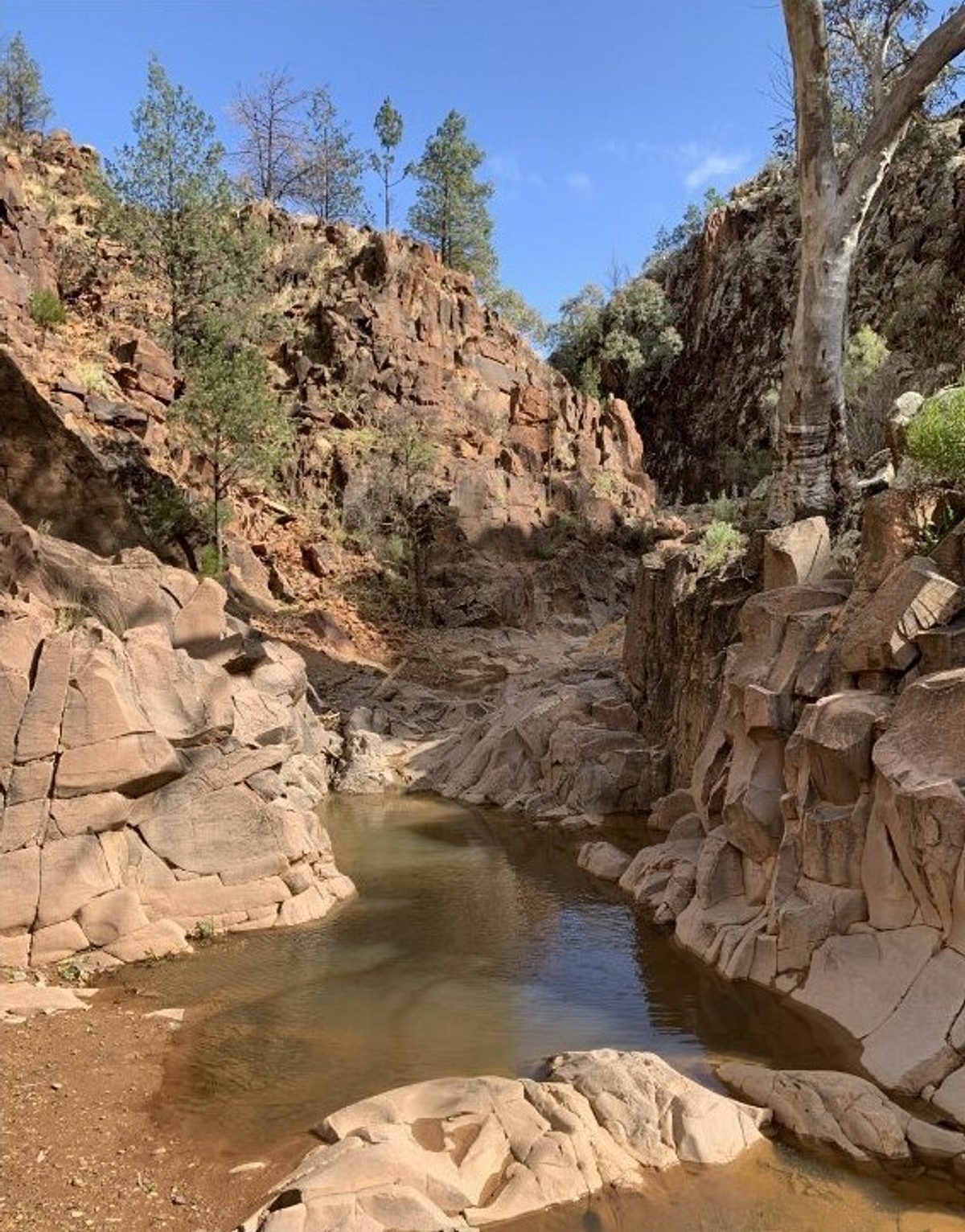 What's your favourite walking trail in the park?
The Boom and Bust Walking Trail is a great short hike suitable for most people, including children. The 2 km loop runs along Wilpena Creek and incorporates interpretive signage explaining how plants and animals in the area have adapted to survive.
For more experienced hikers, Tanderra Saddle, along the St Mary Peak Loop Hike, offers great views of the Heysen Range stretching into the horizon.
Like all of our long-distance hikes, make sure you are well prepared and let someone know of your intended journey.
Top tip: Download the free Avenza Maps app on your smartphone or tablet to access interactive national park maps at any time. The app can be used without a network connection and without roaming charges, offering your real-time location within the park using your device's in-built GPS.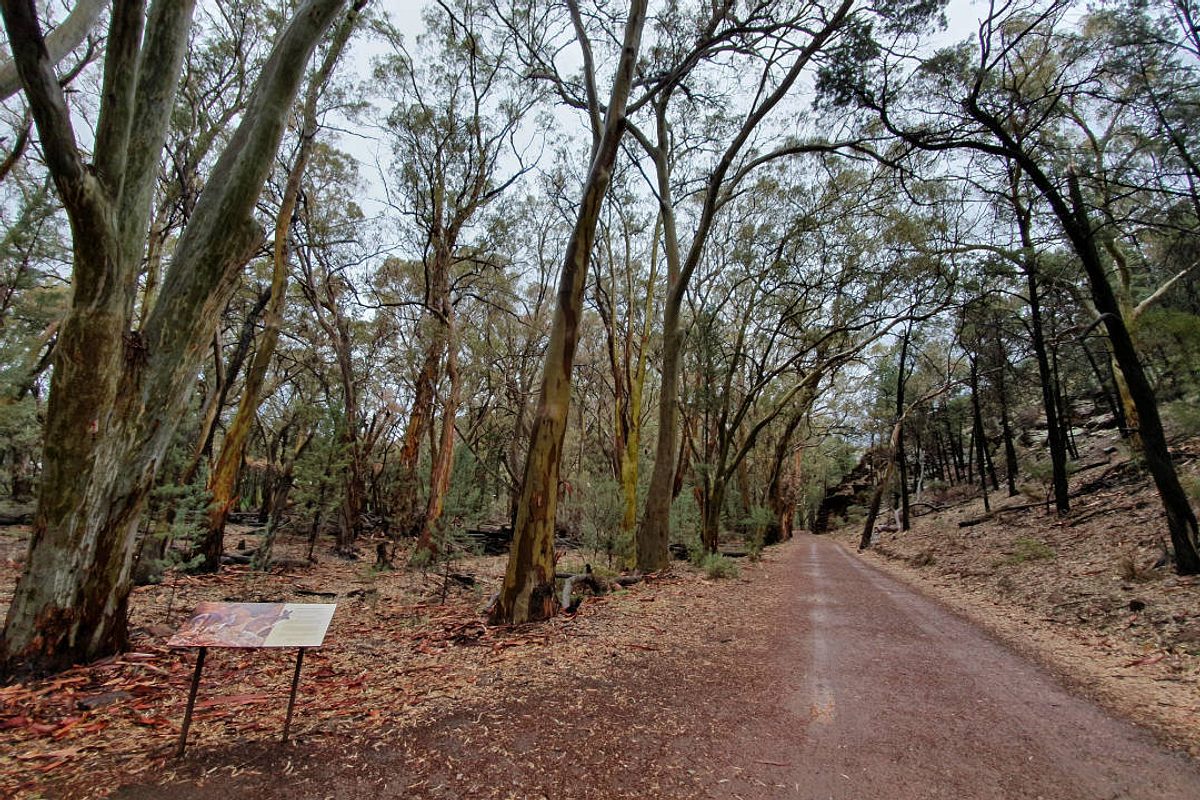 When's the best time to visit the park?
Spring is a great time to visit the Flinders Ranges. Generally the days are warm and clear – perfect for bushwalking and exploring the park. Plus, wildflowers are likely to be in bloom, though the abundance and timing of wildflowers depends entirely on recent rainfall.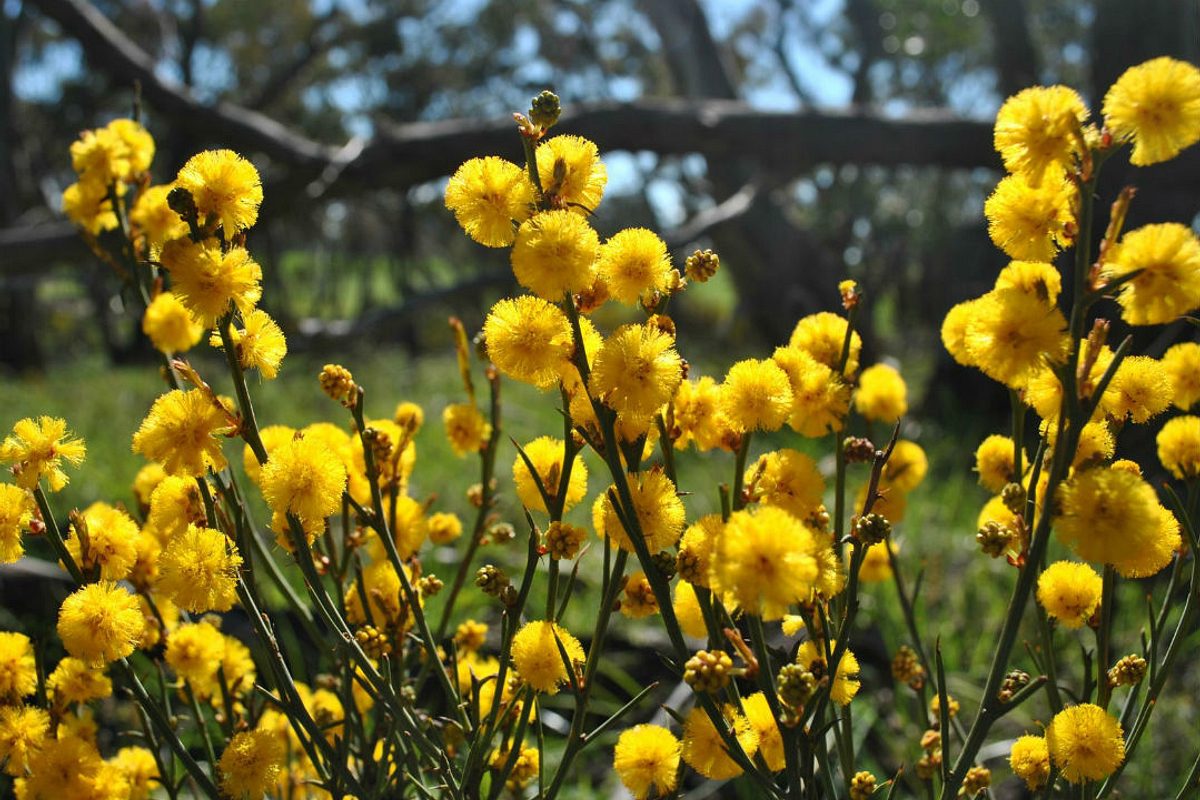 What's the park's best kept secret?
Brachina Gorge is a spectacular location with iconic geological features, but it is also home to a colony of yellow-footed rock wallabies ('andu' in the Adnyamathanha language). These wallabies can be seen throughout the gorge, but late afternoon is the best time to spot them.
Top tip: Take a torch out at night to spot a western quoll or brushtail possum ('idnya' and 'virlda' respectively in Adnyamathanha language).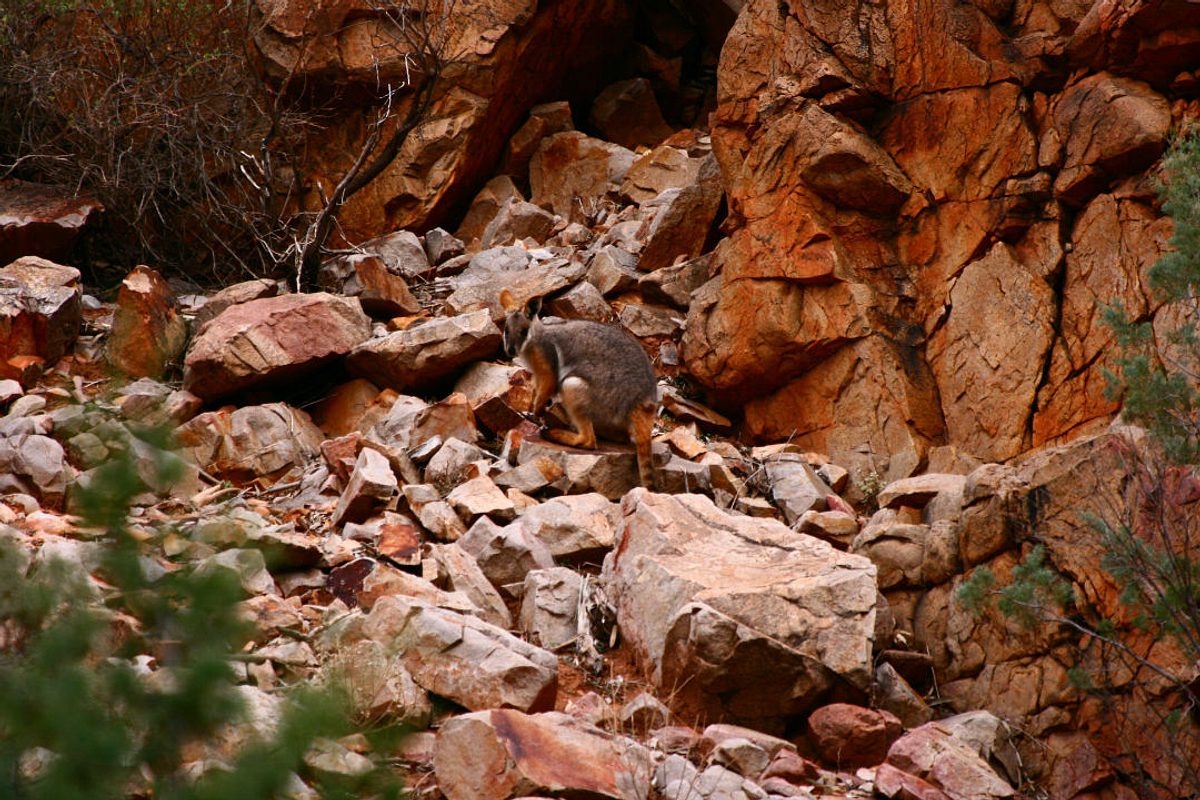 Park of the Month
Throughout the month of July, Ikara-Flinders Ranges National Park is being celebrated as one of National Parks and Wildlife Service's Parks of the Month.
There are heaps of events and activities to get involved in to help you explore the park. Check the website for all the details.
Main image: Ranger James Skinner