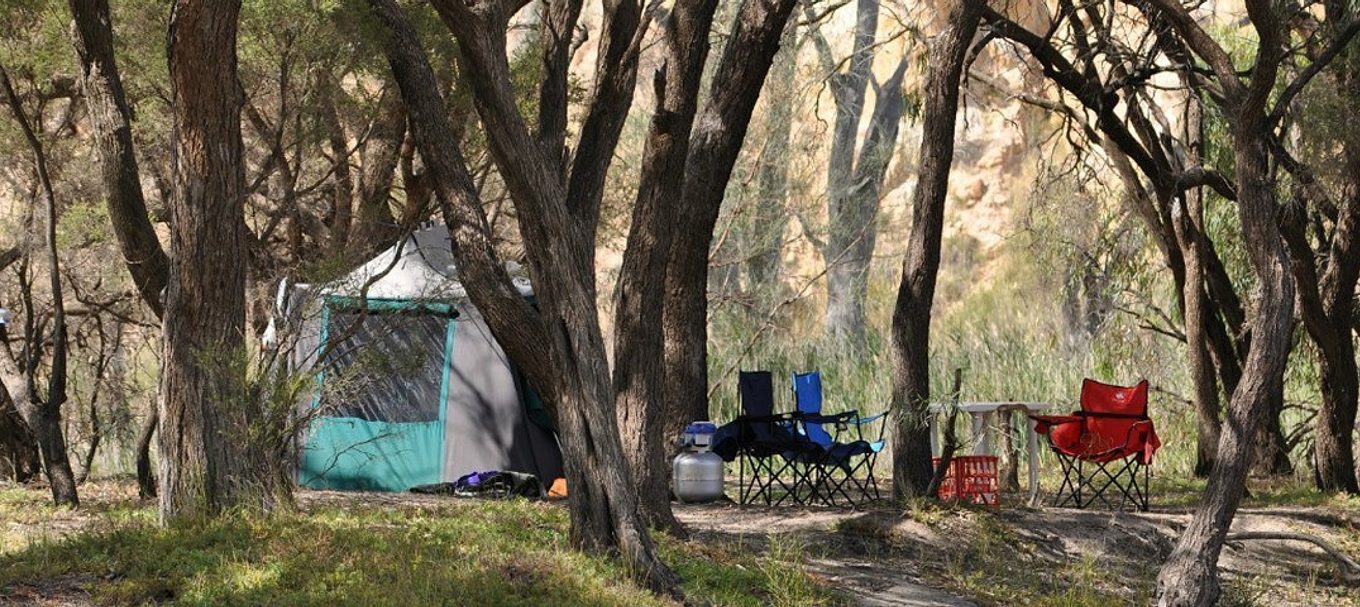 Everything you need to know about cooking on a camping trip
Camping in one of SA's national parks? Planning ahead is the key. Here's what you'll need to cook up a storm.
South Australia has some wonderful bush camping options, with campgrounds in more than 40 of our national parks and reserves.
In Everything you need to know for your first camping trip in a national park we shared some ideas for choosing and setting up your tent, and getting a good night's rest.
Now it's time to make sure you have everything you need to be able to cook while you're away.
1. Cookers, utensils and tomato sauce
Many national parks do not allow campfires for all or part of the year. In the parks that do allow campfires, stick to the pre-made fireplaces and always bring your own firewood. It's an offence to gather firewood inside park boundaries as fallen wood provides important habitats for small animals and reptiles.
Some campgrounds have public gas barbeques, but it's always handy to carry your own equipment. This can range from a basic butane-fuelled, single-burner cooker up to a portable gas barbeque. Tailor your cooker to the space available for packing, and remember, cars fill up very quickly once you start loading.
When it comes to utensils your basics can be as simple as a frypan, kettle, chopping board, bowl, a couple of sharp knives and a roll of foil. Add a plate, bowl, mug, knife, fork and spoon per person and you're set. It's always a good idea to throw in a roll of paper towel and the tomato sauce.
Complete your Aussie camping experience with a long-handled jaffle iron, for making toasties on the fire, and if you want to get fancy bring along a small stove-top espresso maker. There's no need to miss your morning caffeine hit because you're in the bush.
It's also handy to have something to keep your food cool for a while, whether it's a portable fridge or an esky full of ice.
2. BYO food and water
Not all parks have drinkable water, so always bring your own. Count on about 2 litres per person per day in warm weather, plus extra for cooking, making tea or coffee, and washing up.
While some parks have a cafe, like Ikara-Flinders Ranges National Park, most don't. Make sure you bring enough food for your stay and remember, unless you have a portable fridge in your car you may not be able to get fresh ice for the esky, so your food won't stay cool for long. Non-perishables like dried or canned food are always a camper's friend.
3. Take your rubbish with you
It's vital to have a way of storing rubbish, as you need to take it with you when you leave. A leak-proof bag is fine but be prepared to put it in the car or tent overnight to keep animals from getting into it.
You've got your food under control now, how about packing? Read these stories for some ideas:
This story was originally posted in September 2015.