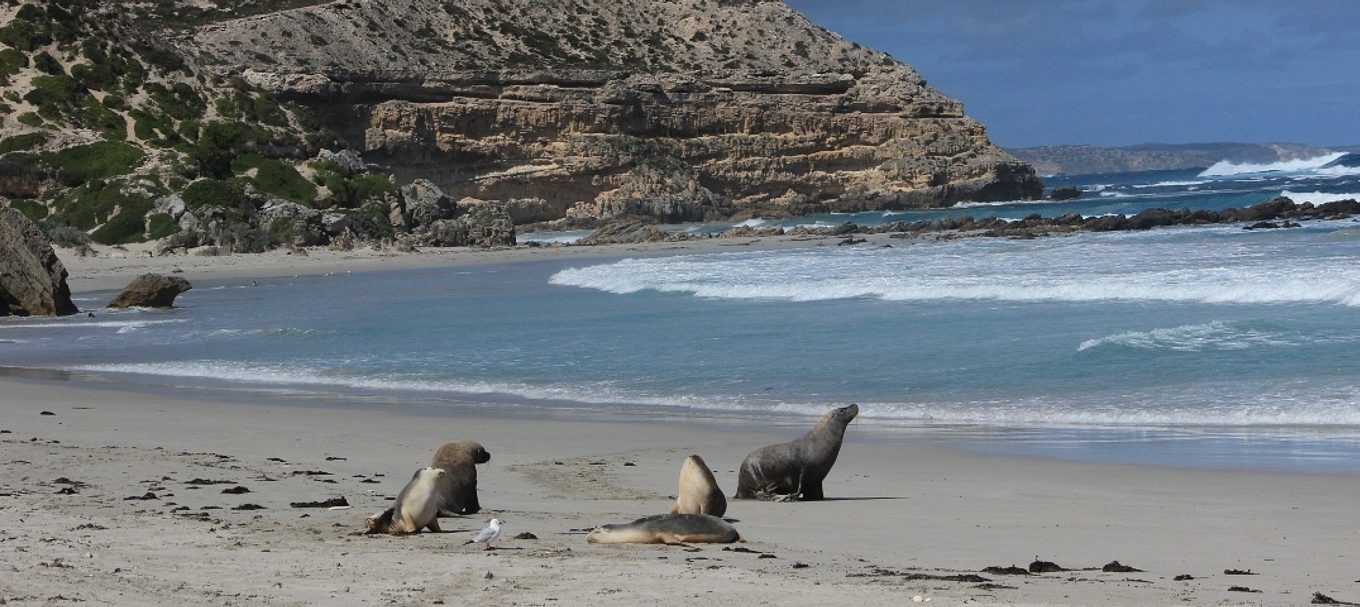 7 things to do in South Australia's regional national parks these school holidays
Travelling around SA these school holidays? Check out these national parks to keep the family entertained.
If you're taking the family out to visit different parts of South Australia these summer school holidays, make a stop at a national park to connect and immerse yourself in nature with one of these activities.

Here are 7 ideas to get you out and enjoying nature in South Australia this holiday break:
1. Explore the Naracoorte Caves – Limestone Coast
If you're looking for adventure, play space, nature and history, then look no further than Naracoorte Caves on the Limestone Coast.
The school holidays are the perfect time to spend a few days exploring South Australia's only World Heritage site.
There's something for everyone to enjoy, whether it's a tour of the famous Victoria Fossil Cave, a visit to the Bat Observation Centre or a hike on one of the site's many walking trails.
You don't even need to head underground to have a fantastic experience – although the caves are a constant 17 degrees all year round, so perfect for all weather – with the fully accessible award-winning Roof Top Loop Walk a great way to get a bird's eye view.
There's also other accessible trails, a nature playground and a café onsite.
Unsure how to plan your perfect Naracoorte Caves visit? Check out this story: Your guide to the perfect Naracoorte Caves experience.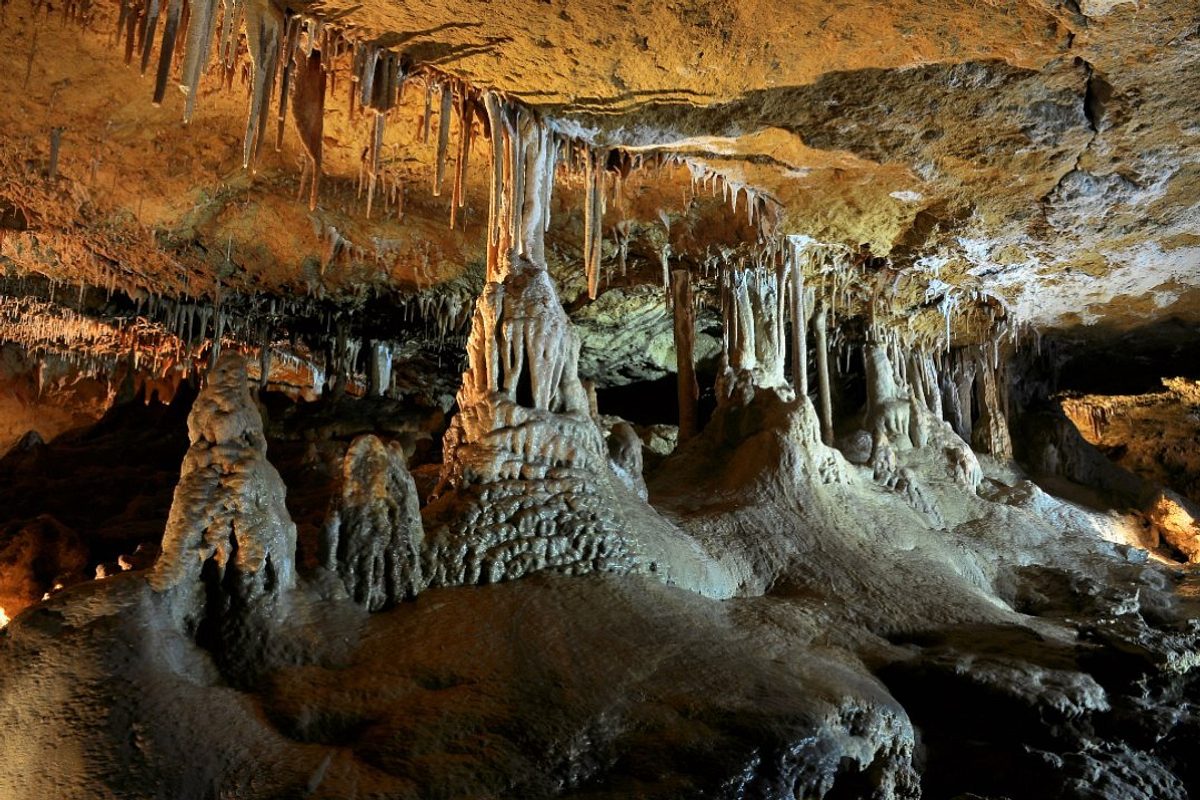 2. Bushwalk in Lincoln National Park – Eyre Peninsula
Take a walk to check out the incredible views in Lincoln National Park. Located on the Eyre Peninsula, just 13km south-west of Port Lincoln, this park is filled with stunning beaches and perfect for all sorts of activities like beachcombing, snorkelling and camping.
Take the family on a 2.7 km walk from Stamford Hill to Surfleet Cove – it'll take about an hour to complete.
This easy coastal walk along Stamford Beach will go past granite headlands framed by the sea, where you'll be able to see Boston Island in the distance.
Lincoln National Park has abundant native wildlife. Keep an eye out for western grey kangaroos and emus, and in warmer weather you might see Rosenberg goannas and other reptiles. Dolphins, seals and sea lions can often be spotted just off the coast.
Top tip: Keen to explore Lincoln National Park a little further? Here are ranger Elly's top tips for the park.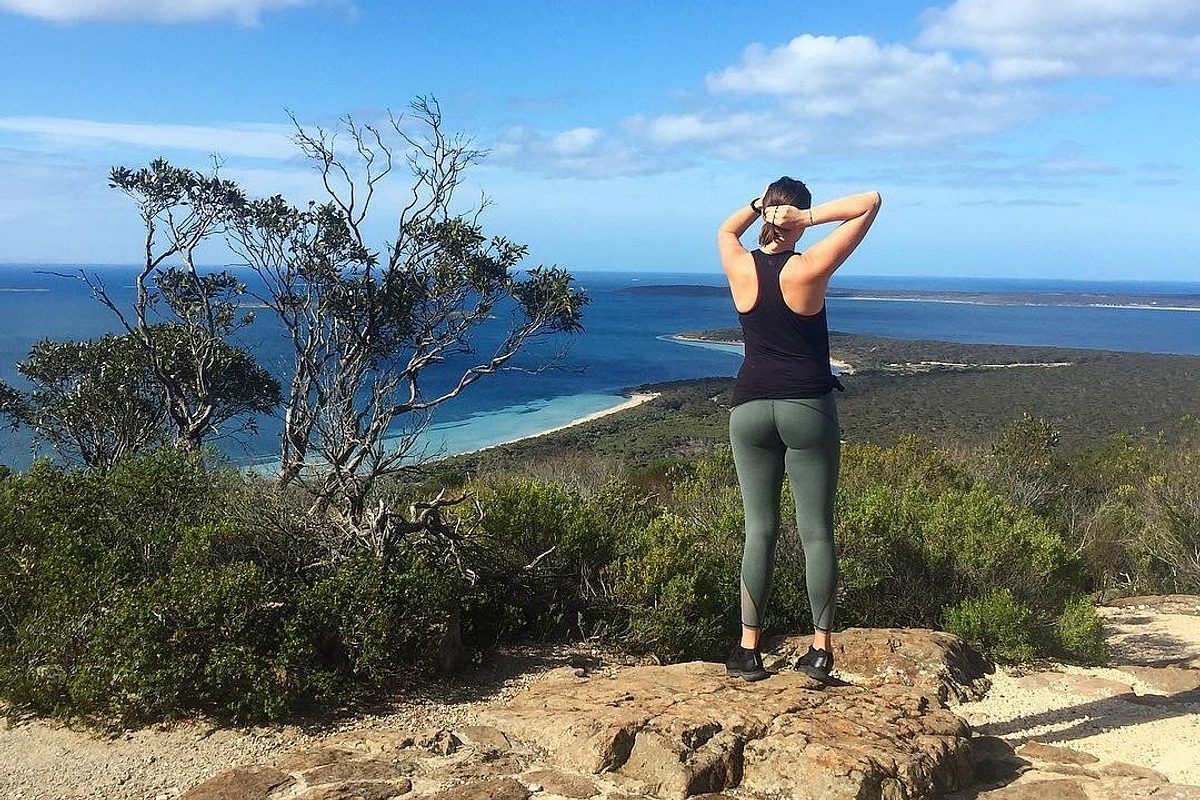 3. Camp in Ikara-Flinders Ranges National Park – Flinders Ranges
If you're visiting the Flinders Ranges these school holidays, make sure you stop into the iconic Ikara-Flinders Ranges National Park, about 450 km north of Adelaide.
Packed with a rich history and offering plenty of things to do, this scenic park deserves a few days and nights for you to really immerse yourself and get the most out of your visit.
There are 10 campgrounds spread out across the park, each offering different facilities. You'll have stunning mountain views from almost all the campgrounds, and no doubt, a few visits from the wildlife in the park.
Before you visit, download the 'Discover the Flinders Ranges' free mobile app (iOS/Android). The app includes narrated driving and walking tours, guides to geology, birdlife and wildflowers, and a host of other information and special offers. The app is produced by the Friends of Ikara-Flinders Ranges National Park.
There's so much to see in the Flinders Ranges, so if you have time, why not visit some other parks in the region too? We've collated a list of 6 national parks to visit in the region to help you plan the perfect itinerary.
Top tip: Make sure you don't miss out on staying at this popular park. You can book your campsite up to 12 months in advance online.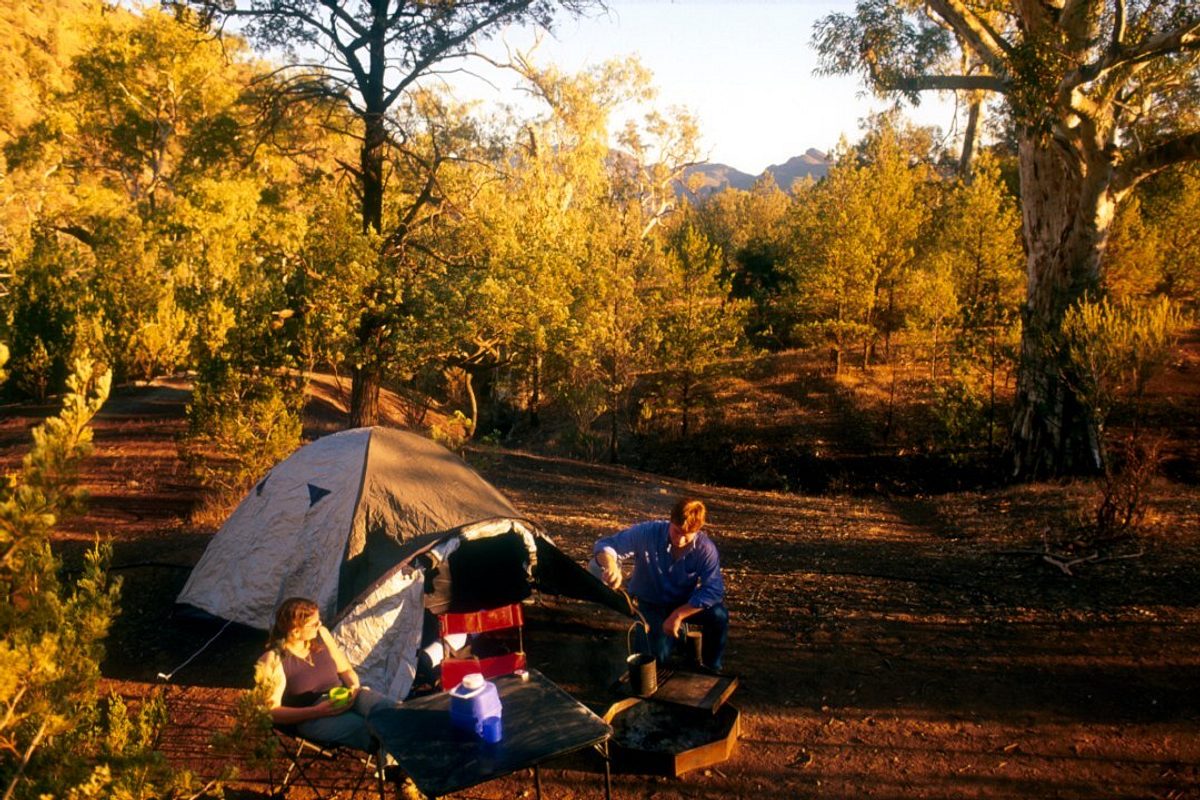 4. Kayak at Murray River National Park – Murray River
Head out on the water and go kayaking at Murray River National Park in the Riverland – it's a great way for the whole family to explore the park.
Katarapko Creek and Bulyong Island both have beautiful scenery and lots of peaceful little creeks and backwaters that are great to discover. Make sure you pack a picnic lunch and don't forget your life jacket and fishing rod.
Look out for waterbirds like egrets, spoonbills, cormorants and darters, and birds like red-rumped parrots, crimson rosellas, and brown tree creepers in the vegetation on shore.
It's also a great spot for a bit of fishing, but be aware of the seasonal fishing closure for Murray cod. This takes place during their breeding season, between 1 August and 31 December.
Top tip: During times of high water check conditions and closures before you go. To get an insight into kayaking on the Murray check out our blog. If you're new to kayaking, read our blog, 8 kayaking tips for beginners before you head out.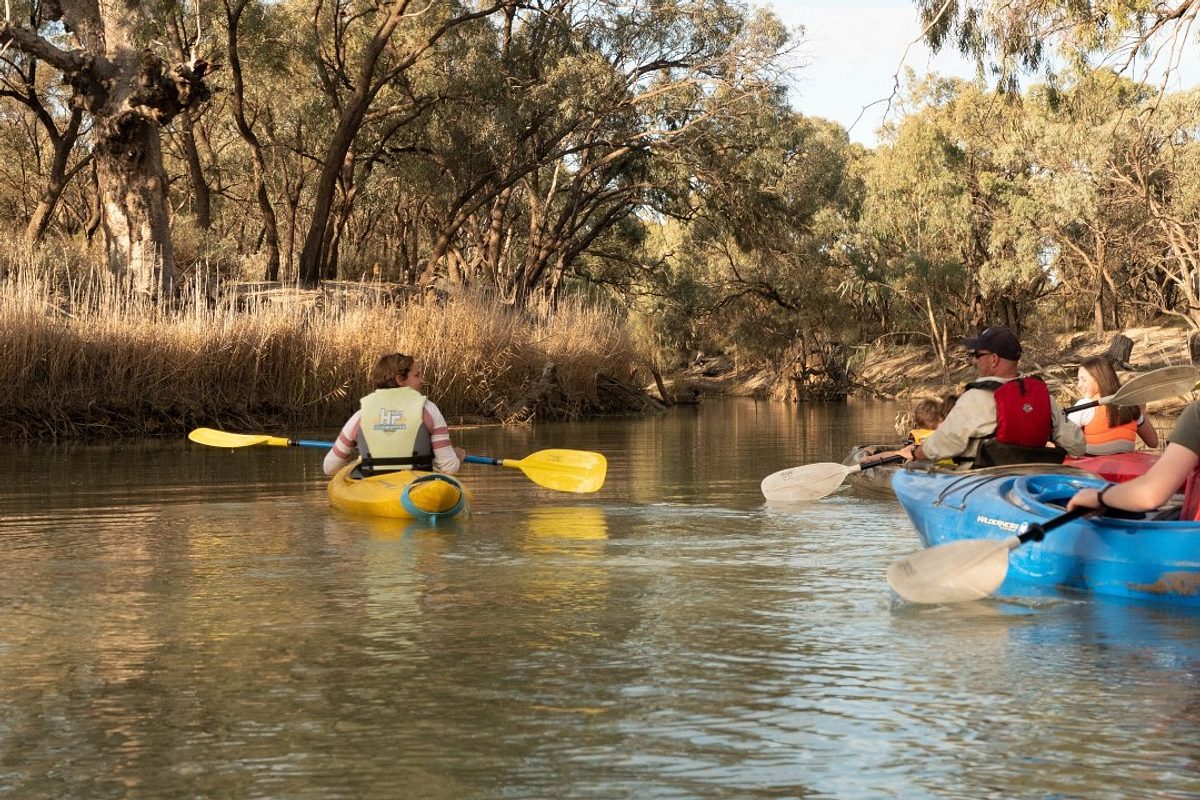 5. Take a tour of Seal Bay Conservation Park – Kangaroo Island
No trip to KI is complete without a visit to Seal Bay. Located an hour from Penneshaw, you can go into the heart of an Australian sea lion colony where experienced guides will teach you about these endangered animals.
Or if you prefer, you can set your own pace on the wheelchair-accessible 900 metre (return) boardwalk that meanders through the dunes to a number of viewing platforms.
Take note of the interpretive signs along the way where you'll learn about the habits and behaviour of the sea lions, such as hunting, resting and reproduction.
Top tip: Select a tour that suits you and your family and book online before you go.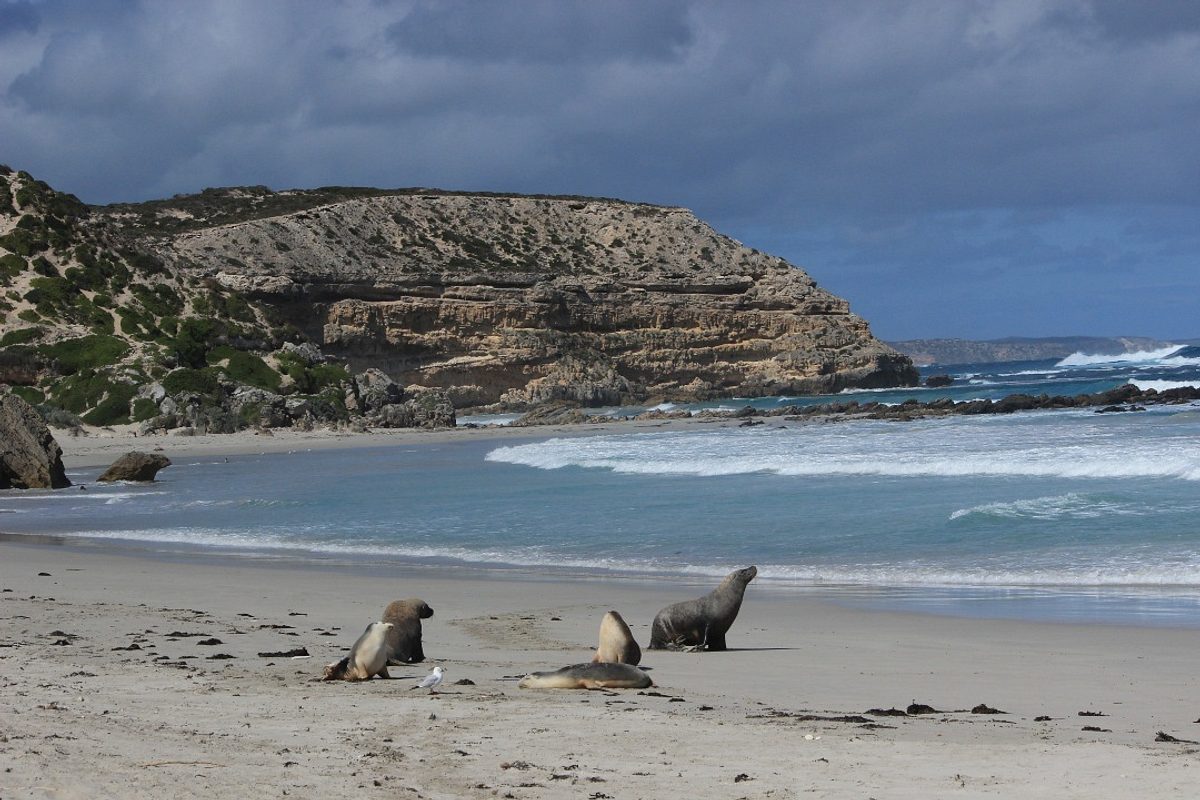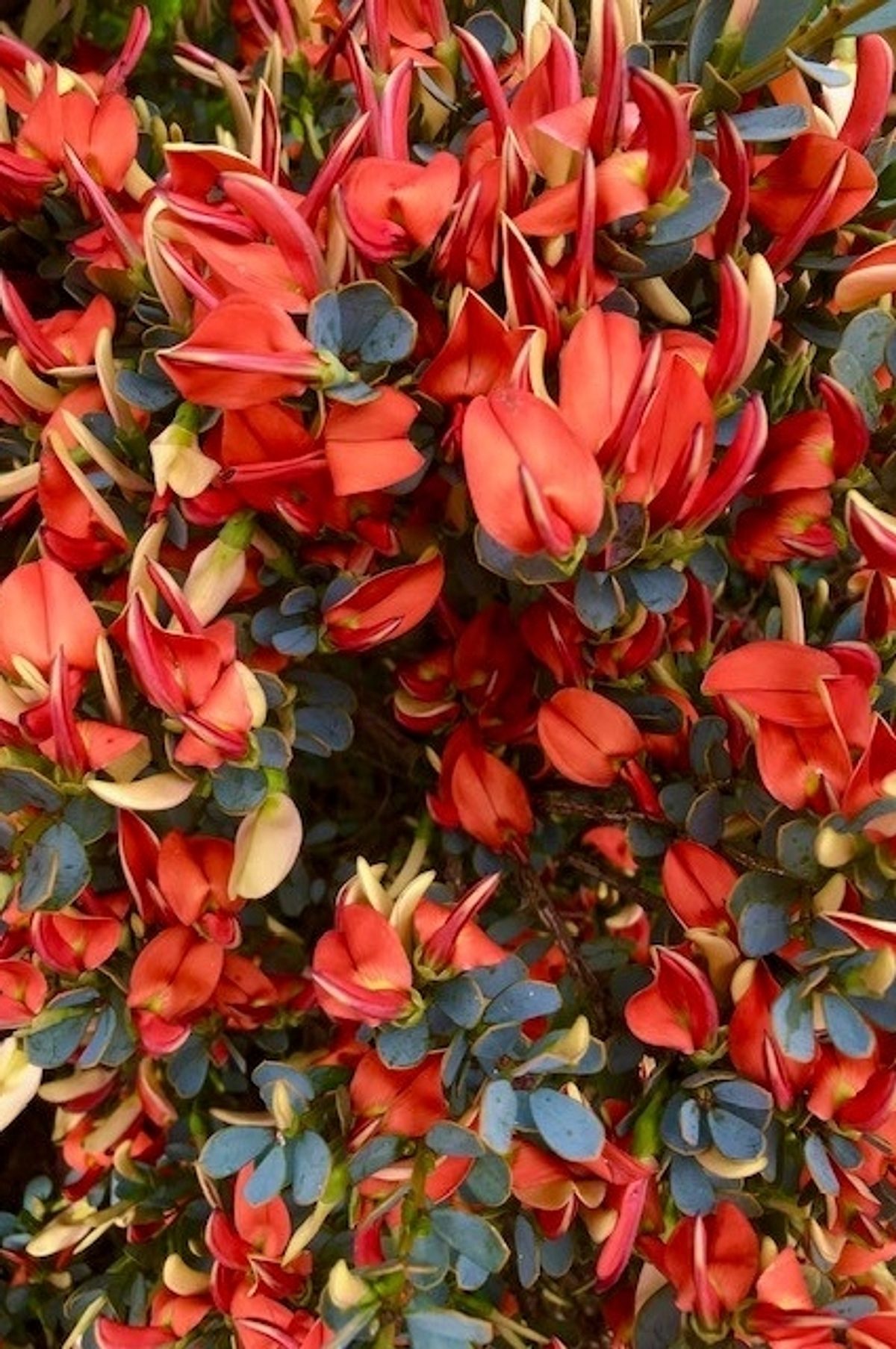 7. Mountain biking at Onkaparinga River National Park – Fleurieu Peninsula
If your family is the adventurous type, give mountain biking a go at Onkaparinga River National Park at the gateway to the Fleurieu Peninsula. Located within an hour's drive of Adelaide's CBD, you'll only need a few hours to experience this hidden gem.
Jump on your bike and feel the wind in your hair on the shared-use trails in this park. There are a few mountain biking trails in the park to suit a variety of abilities.
If you're after a short option, the Punchbowl Lookout Trail is the one for you, and best of all it'll take you to the one of the best views in the park.
Or if you're looking for a challenge, take on the Gorge Link Trail. You'll cross the river and descend down into the gorge before heading back up – a true mountain biking experience.
Check out the trails map to find one that you'd like to try out.
Top tip: Before you go, here are some handy tips for mountain biking in national parks.