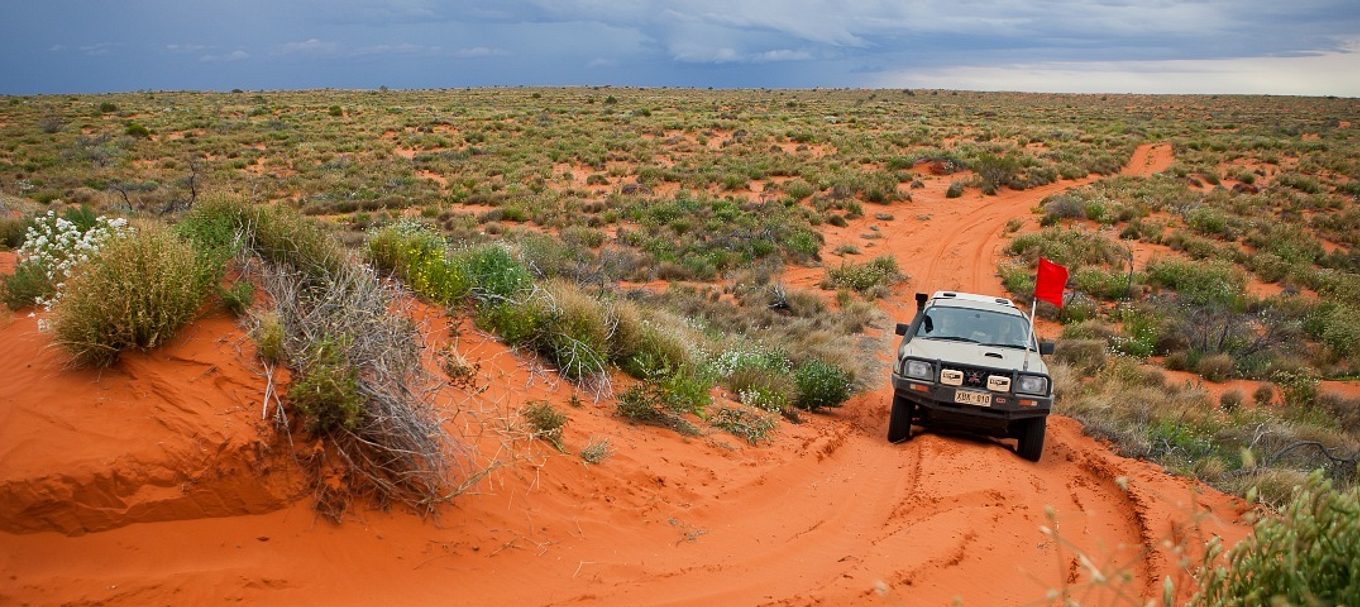 Top tips for four-wheel-driving on South Australia's famous Googs Track
4WD-ing Googs Track is as special as it gets. Our Eyre Peninsula park rangers share their tips for an epic drive.
For four-wheel drive enthusiasts, South Australia's Googs Track is definitely one for your bucket list.
It starts approximately 30 km north of Ceduna, and is about 170 km long, crossing roughly 370 sand ridges.
There's no other way to describe the Googs Track besides: expect the unexpected. It really is an amazing, remote spot to immerse yourself in nature.
The track runs one way (from south to north) through Yumbarra Conservation Park and Yellabinna Regional Reserve within the Eyre and Far West national parks region, in the western part of South Australia.
Read on as the rangers at these parks – Rob Sleep and Tamahina Cox – share their tips on how to make the most of this epic experience, starting with a great itinerary.
Planning your journey along Googs Track
From Adelaide, it's a 777 km drive to Ceduna, so pull up stumps and stay the night here before heading off on your 4WD adventure.
On day 1, make your way from Ceduna to the start of the Googs Track in Yumbarra Conservation Park.
From here you'll get to experience the park's rolling sand dunes and rocky outcrops. Keep your eyes peeled for rare malleefowl, sand hill dunnarts and dingoes as you make your way north.
Along the way you might like to stop off and check out the monuments to Goog and Dinger Denton, who forged Googs Track, or take a stroll on one of the easy walking tracks.
After 4 km you'll reach Googs Lake Campground, where you can camp out under the stars at one of the 7 campgrounds located here. There are a number of bush campsites to choose from, and facilities including picnic tables and toilet.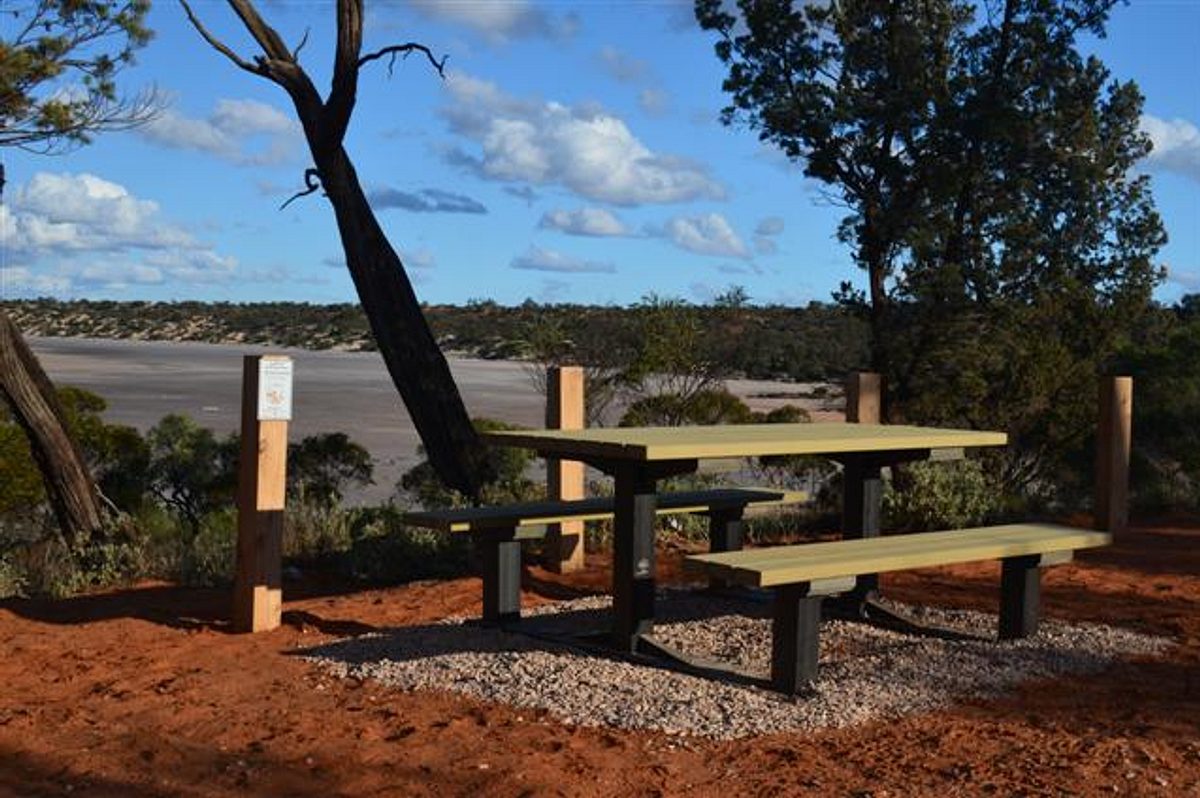 Set off on day 2 and make your way through the sparsely vegetated red sand dunes of Yellabinna Regional Reserve, where after approximately 25 km you'll enter the Yellabinna Wilderness Protection Area.
The stark contrast of red sand and blue sky is a photographer's delight, while the park also offers various tracks to explore by 4WD. Rare wildlife can also be found, including scarlet-chested parrots, major mitchell cockatoos, thorny devils, sand hill dunnarts and malleefowl.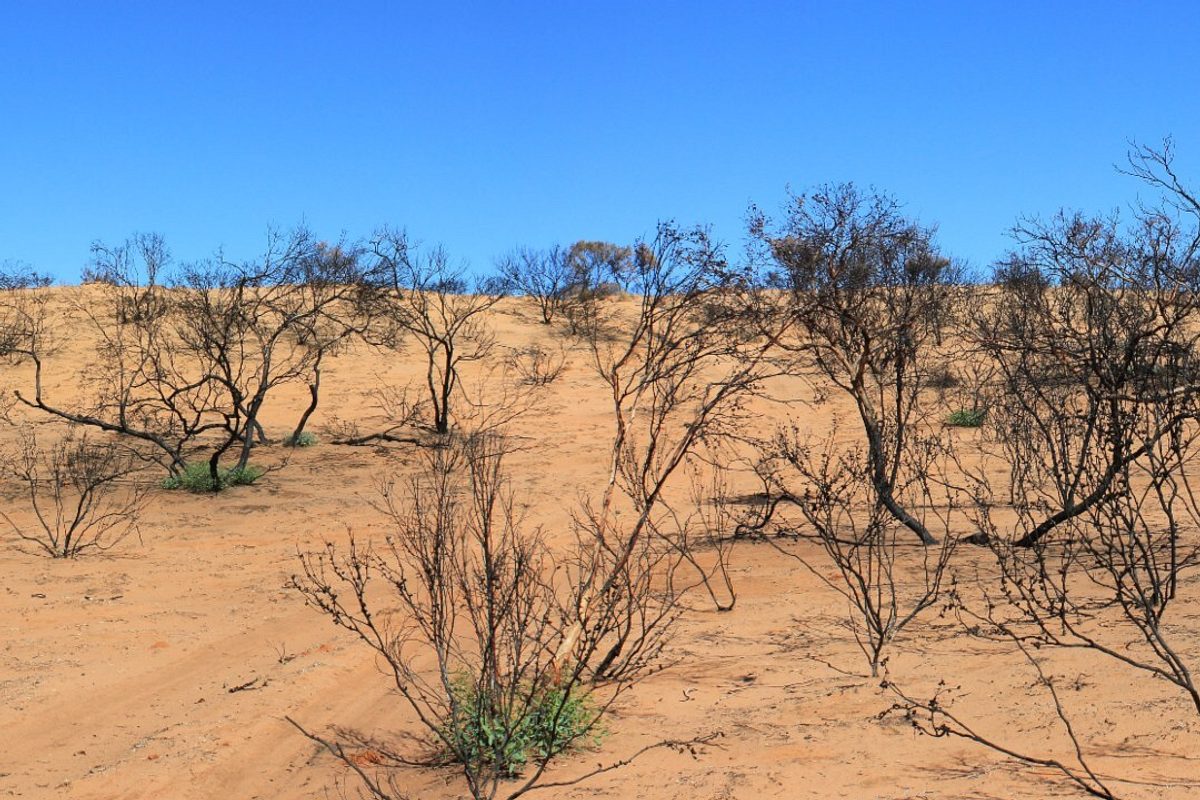 Visit Mount Finke along the way – a predominant rocky outcrop that rises abruptly from the surrounding open shrublands and offers spectacular views across the landscape, especially at sunset.
Spend the night at Mt Finke Campground, which is 72 km from where you started the day at Googs Lake.
Day 3, it's time to return home. Head east and travel through to Glendambo and back to Adelaide via Port Augusta.
Top tip: Yumbarra and Yellabinna parks and reserves are part of the traditional lands of the Far West Coast Aboriginal people. They welcome visitors and ask you to appreciate the sensitivity of this land and to respect Country.
Top tips for travelling Googs Track
Googs Track is a single lane, dual directional track. While it's recommended that you travel from south to north – for your safety and the safety of others – you should still expect oncoming traffic at all times, as people don't always travel the recommended way
Drive safely by keeping speeds below 40 km an hour at all times and fitting a sand flag to your vehicle
The cooler months are the best time to travel. Spring is when wildflowers are in bloom, making it another great time to visit the area
It's important to be self-sufficient on this track. Make sure you have enough food, water and fuel for the trip, with appropriate reserves
It's vital that only high-clearance 4WD vehicles travel along this track
Make sure you listen in to UHF Channel 18 to communicate with other track users
Use extreme caution on dune crests
Expect rough corrugated road surfaces, especially upon approaches to dunes
Make sure you pack your vehicle appropriately to avoid your belongings moving about
Only drive the track if you have sound knowledge of 4WD use
Towing trailers is not recommended on the track
Deflate your tyres to sand pressures (15 to 25psi, depending on the weight carried) upon entering the park and re-inflate to manufacturer's recommended pressures upon leaving the park
Be aware there is no reliable mobile phone service along the track, however there is some phone coverage on elevated sites on Mt Finke.
Public access is prohibited along the vermin-proof fence, this is a maintenance track only
Always drive to the conditions and use caution when driving through overgrown vegetation as it may scratch or damage your vehicle
Don't be deterred by the rain during the cooler months, it helps to compact the sand
Check outback roads before you head out. For a report on current road conditions for surrounding areas, call the 24-hour automated service on 1300 361 033, or visit the DPTI website
Things to prepare before you go
Before you head into these parks, buy your vehicle entry pass either online or from one of the booking agents on your way.
It's also a good idea to download park and campground maps on your phone while you still have internet reception, or get the Avenza PDF Maps app and download the park maps.
When you're in these parks, the app will use your phone's built-in GPS to plot your real-time location onto a map – even when you don't have internet reception.
Make sure you pack enough drinking water and food. It's also a good idea to pack sun protection (a hat, sunglasses and sunscreen) and insect repellent.
If you're planning on hiking, it's also essential you wear suitable footwear and clothing, such as long pants.
There are no bins in national parks, so you'll also have to think about how you can take your rubbish home. Find out more about how you can leave no trace.
(Main image courtesy of Trayon Campers)
Keen to experience four-wheel driving in other national parks around the state? Take a read of our blog,6 national parks for four-wheel driving in South Australia.