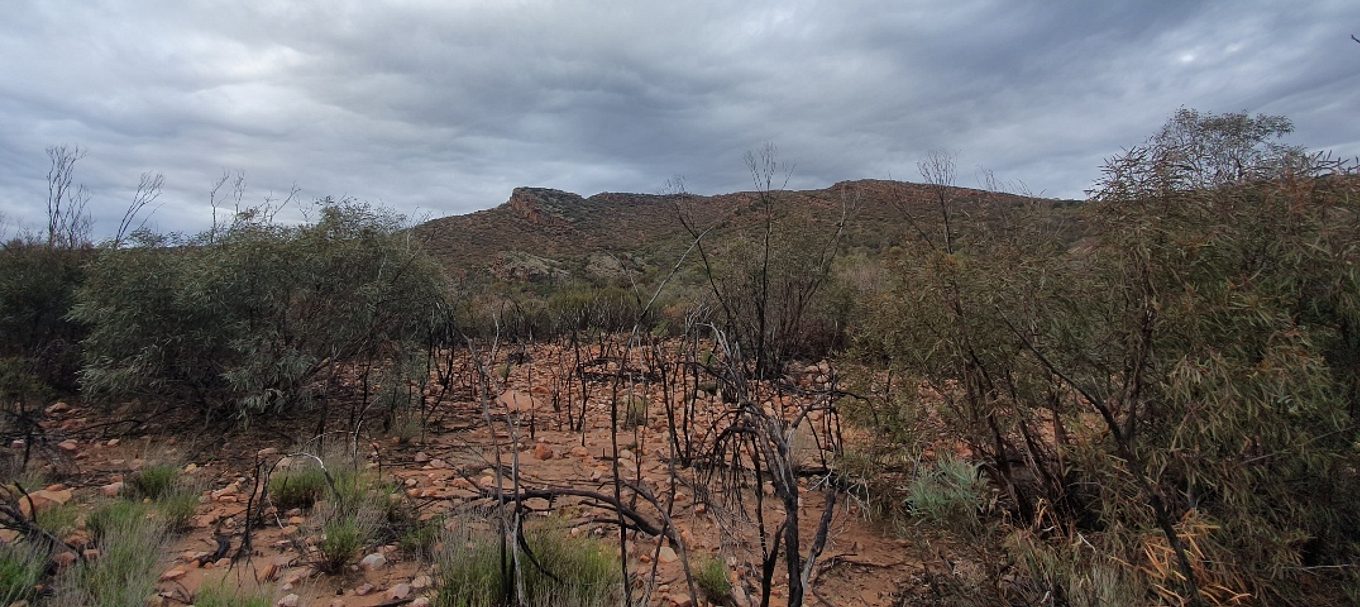 What to do if you get lost or stranded in a national park
National parks are popular places to visit but what do you do if you get lost or stranded? Here's a guide to help.
There are hundreds of popular national parks across South Australian regions, from beautiful bushland, to hills and mountains, and beaches to deserts – we have it all.
While visiting these parks it's important to make sure you understand where you are going and what to do if things don't go smoothly, like if you get lost while on a hike or your car gets a flat tyre.
It doesn't need to be complicated. Some simple tips and prep-work will make all the difference.
Preparation is the key
If you're taking a longer hike make sure you research it first, how long it may take, and if you will be fit enough to undertake it. Before you start the walk also make sure you carefully read the sign to ensure you have enough time and understand its grading, and how tough it may or may not be. Often people can underestimate their fitness, so it's important to consider this as well.
It's important to make sure you take a map of the park or the particular trail with you by putting the Avenza Maps app onto your smartphone and downloading the georeferenced parks maps.
These maps work with the GPS on your phone, even when you're out of range, to pinpoint your location directly onto the map.
You can also download maps from the National Parks and Wildlife Service website and print them off at home before you go.
You should also make sure you pack the right gear for the type of walk, bike ride or hike you're going on. Think about your clothes, footwear, first-aid supplies, food, mobile phone, a power pack for your phone and water. Think about what you may need in case you get lost, are injured and can't move. Read our story for a detailed list: 8 things to take on a hike in SA's national parks.
If you're camping, make sure you do your homework before you go and take precautions. Read our story for some useful tips: 8 ways to stay safe while camping.
Check in with someone
Before you head off on your park adventure, make sure you've told someone where you're going and when you expect to return.
You should do this regardless of whether you're camping or hiking alone or with company.
It's as simple as ringing or sending a text to a friend or family member before you leave and letting them know you'll check in with them on your return. Alternatively think about hiring or buying a satellite phone and/or a spot tracker, especially if you're heading out on longer walks which may not have mobile phone coverage.
If things turn sour: what to do if you get lost or stranded?
Sometimes things go wrong when you're hiking, biking or driving through a park.
It could be as simple as taking a wrong turn on a trail, getting so blown away by the stunning scenery that you get disoriented, or getting a flat tyre on your four-wheel driving adventure.
Here's some tips on what to do if you get lost or stranded:
Stop. The first thing to do once you realise you're lost is to stop moving, stay calm and don't panic. This is why it's important to inform a responsible person on where you're going and how long you expect to be away. This will mean they know to call, or start checking on your location if you don't return home, or back to your campsite on time. What you do next will depend on the situation. If you have phone coverage, contact your responsible person for help. Otherwise, use your satellite phone to contact them. Be patient and wait for help to come to you.
Be prepared. By taking precautions, downloading maps and packing the right gear you'll be comfortable for longer if you have to wait for help. It'll mean you will be able to better cope with the elements, as well as having something available to eat and drink while you wait.
Stay put with your vehicle. If you're in a vehicle that has broken down, stay with it. A vehicle can be found much more easily than an individual person can be.
Pace yourself. Don't eat and drink all your food and water at once. Ration it, and try to make it last as long as possible.
Take shelter. If it's hot make sure you keep out of the sun under a shady tree, or alternatively if it's cold try to find somewhere out of the wind while you wait. Just make sure you don't wander too far from where you realised you were lost.
In case of emergencies contact 000, for non-emergencies contact your responsible person, to see if they can help, or contact the relevant duty officer in the park you're in.
Looking for inspiration of where to go on your next national park adventure? Check out our 'See and do'library or visit the National Parks and Wildlife Service website tofind a parknear you.