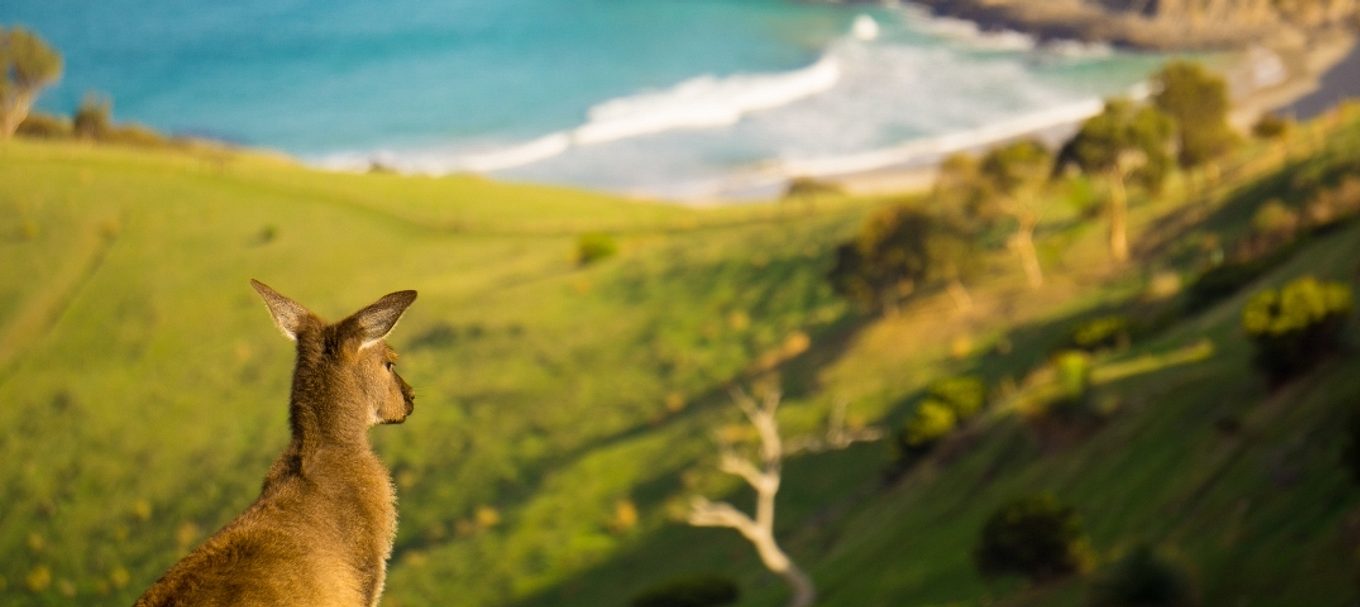 Your guide to camping at Deep Creek National Park
Treat yourself to a bush camping experience only 90 minutes from Adelaide. Here's what you need to know.
Situated on the southern coast of the Fleurieu Peninsula, not far from Cape Jervis, Deep Creek National Park is famous for its spectacular coastline with rugged cliffs, protected coves and sweeping views of the Southern Ocean and Kangaroo Island.
The park protects the largest portion of remaining natural vegetation on the Fleurieu Peninsula and is a great spot for walking and camping.
Deep Creek National Park is a favourite for people looking for a weekend camping getaway without a long drive from the city. Before you pack the car, read these useful tips so you're prepared for a great weekend away.
Where to stay
There are five campgrounds dotted around the park, each offering various levels of facilities and nearby activities:
1. Stringybark Campground
Stringybark Campground is the most well-known of the five campgrounds – and for good reason. Set amid a tall stringybark forest, the campsites have plenty of protection from the wind and sun.
Facilities at the campground include flushing toilets and hot showers. The campsites also have fire pits so you can break out the marshmallows on chilly nights (note: seasonal restrictions apply). This campground also has an accessible toilet and accessible campsite.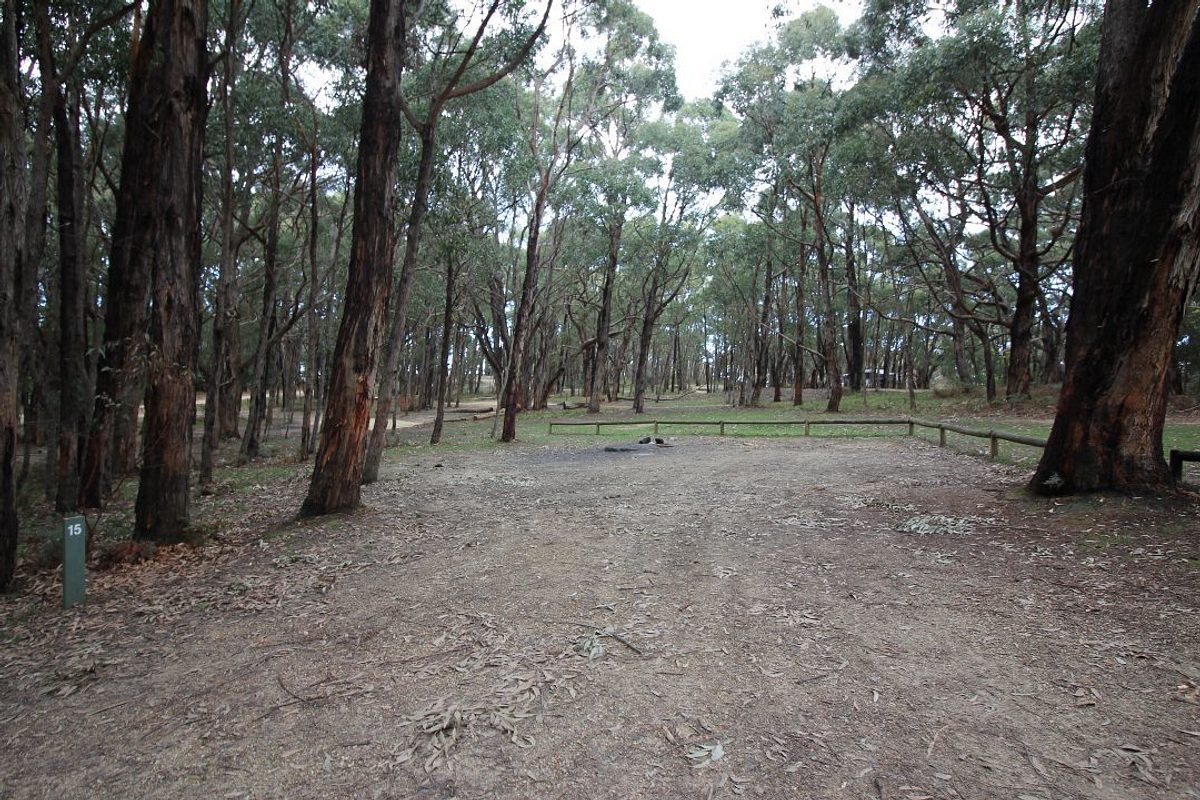 2. Trig Campground
You'll likely share your campsite with the many kangaroos that hang around Trig Campground. The campsites are spacious with plenty of trees to provide protection from the elements.
Facilities include toilets and large picnic shelter. Each campsite also has its own fire pit (note: seasonal restrictions apply).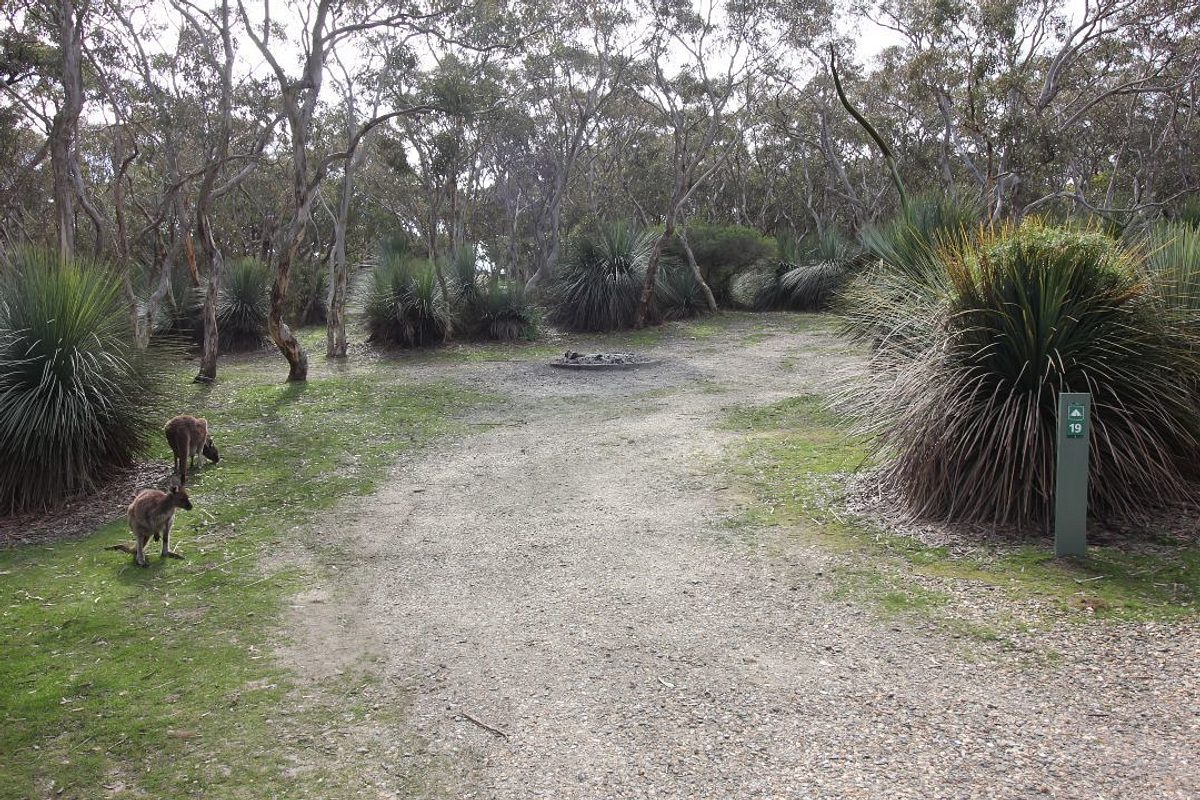 3. Tappanappa Campground
Tappanappa Campground is located only a short stroll to walking trails that provide spectacular views of the coastline and Southern Ocean, so it's great for those wanting to explore the park on foot.
The low coastal vegetation provides some wind protection, and onsite facilities include toilets, picnic shelter and fire pits (note: seasonal use only).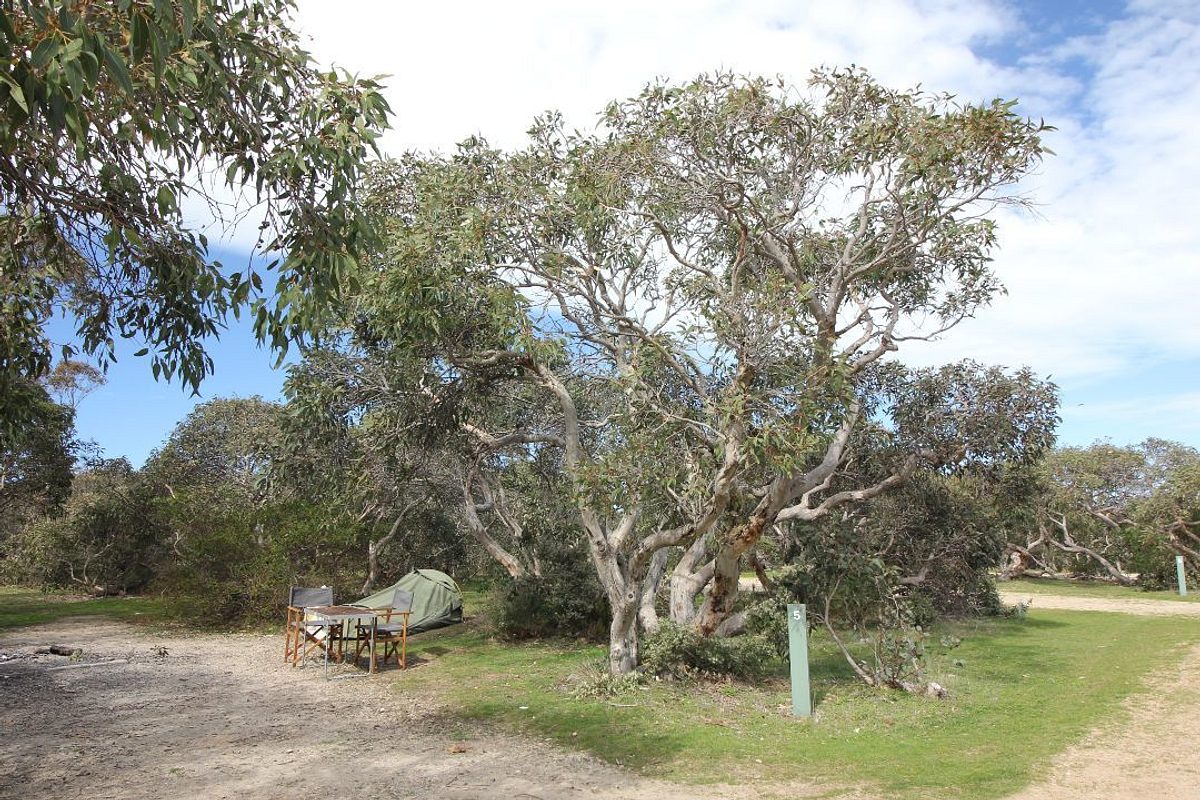 4. Cobbler Hill Campground
If you want to avoid camping with too many neighbours Cobbler Hill Campground is great, as there's only six campsites.
Located near the stunning Blowhole Beach, there are also a number of walking trails nearby.
The road down to the beach isn't suitable for conventional vehicles, so unless you have a 4WD, you'll need to be prepared to put in a big effort to walk down and back up the hill.
The campground has toilet facilities and fire pits (note: seasonal use only).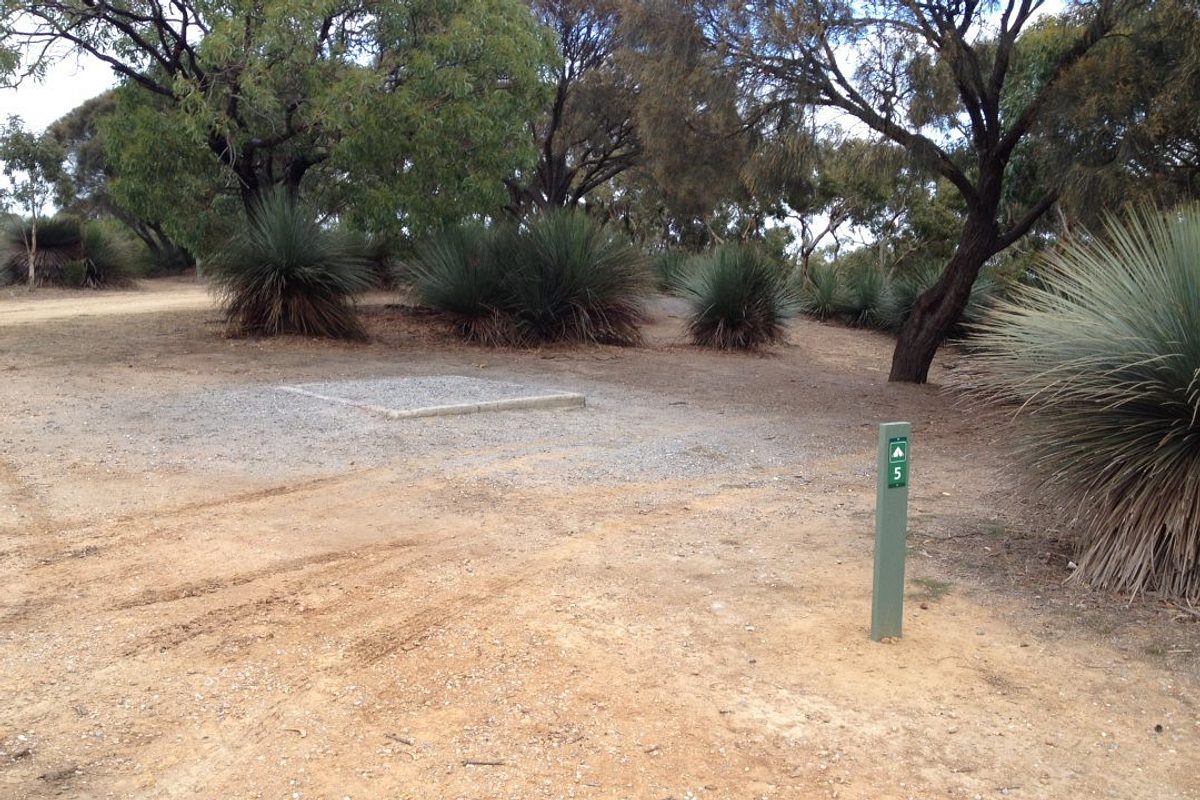 5. Eagle Waterhole Campground
Strap on your backpack, pack your swag and put your boots on as Eagle Waterhole Campground is only accessible on foot.
Located along the Aaron Creek Circuit Hike and the world famous Heysen Trail, this campground is for hikers only.
You'll need to be well prepared as the only facility onsite is a shelter.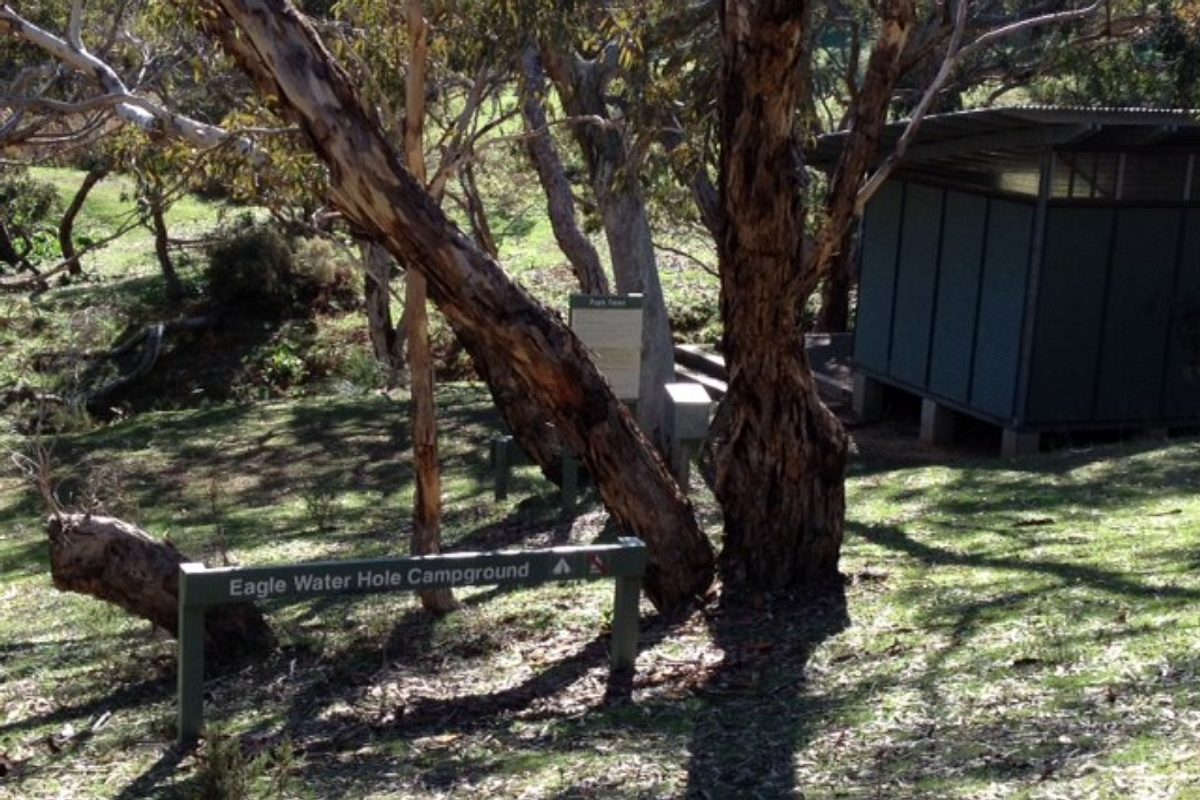 Top tip: If camping isn't your thing, you won't be left out with the fabulous Southern Ocean Retreats offering cottages, eco-retreats and a homestead in the park.
What to see and do
There's so much to see and do in the park and Ranger Simon Oster knows it like the back of his hand. Check out his tips and plan your day out with our one-day itinerary. Or try these ideas:
1. Bushwalking
There are plenty of bushwalking options with a vast network of trails located in the park for walkers and hikers of all abilities.
If you're looking an easy stroll, try the Forest Circuit Walk or the Spring Wildflower Walk. These trails leave from the Stringybark Campground area and are great for families.
If you're looking for more of a challenge, the Aaron Creek Circuit Hike is one of the park's hidden gems.
This hard but rewarding hike takes you down to Aaron Creek through tall gums and wattles. Winter is a great time to walk the trail, as it passes by a cascading waterfall (in season).
Be prepared for some moderate inclines and rock scrambling. The trail also passes by Eagle Waterhole Campground so you can take your time and split the walk over two days if you're keen to stay the night.
For the really adventurous, the Deep Creek Circuit Hike takes in the best the park has to offer. You'll visit the stunning Deep Creek Cove and waterfall as well as take in spectacular views of the ocean and bush.
This trail is the most challenging trail in the park and can be started at Trig Campground/Picnic area or the Tappanappa Lookout.
People with limited mobility can explore the park's trails by hiring a TrailRider wheelchair (it's free for up to three days) from the District Council of Yankalilla.
The one-wheeled chair is a cross between a wheelbarrow and sedan chair. The TrailRider requires a minimum of two reasonably fit people – one at each end of the chair. Contact Fleurieu Coast Visitor Information Centre to book.
Top tip: You can explore a number of the park's walking trails before you leave home using Google Street View.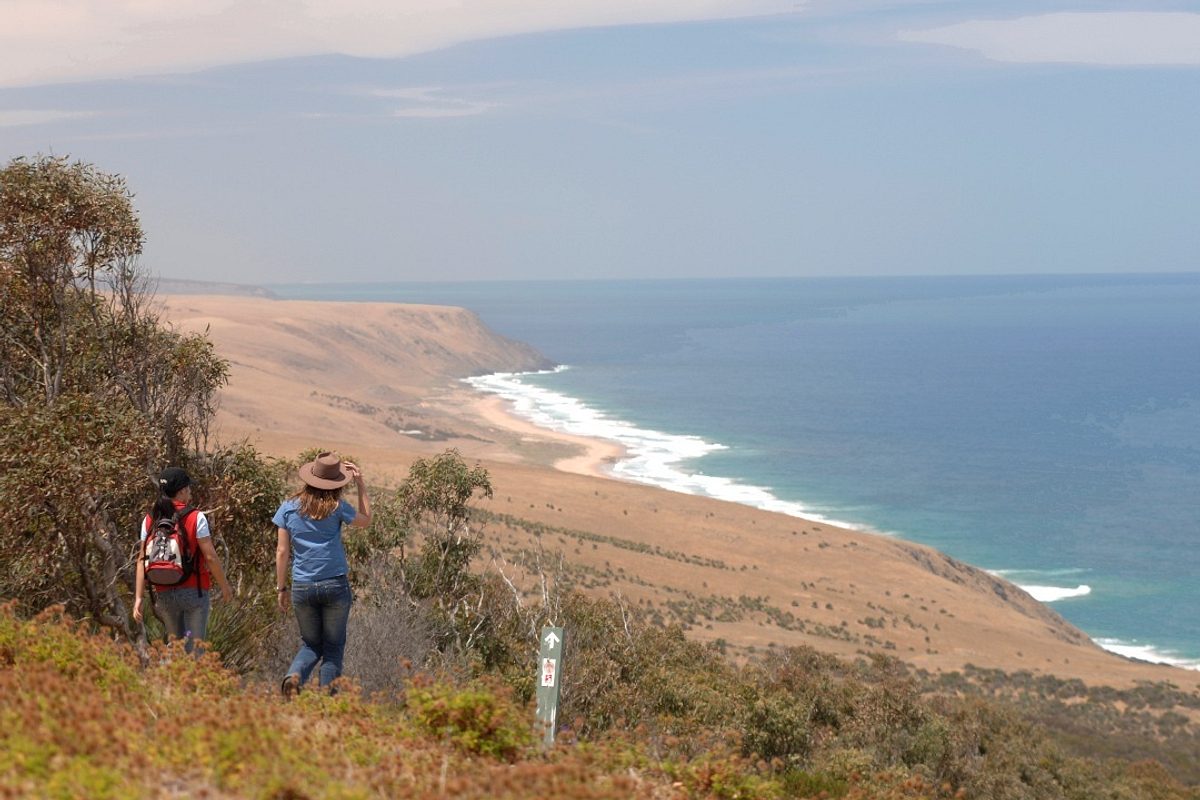 2. Blowhole Beach
This stunning beach is definitely worth the effort. The protected cove with its small sandy pristine beach is a park favourite for surfers and fishers. Swimming at the beach is strongly discouraged because of strong currents and rips in the area.
The headlands are good locations to try to whale watching as they pass along the coast during winter.
Top tip: The track down to the beach has a steep descent, is rocky and is designated for 4WD vehicles only.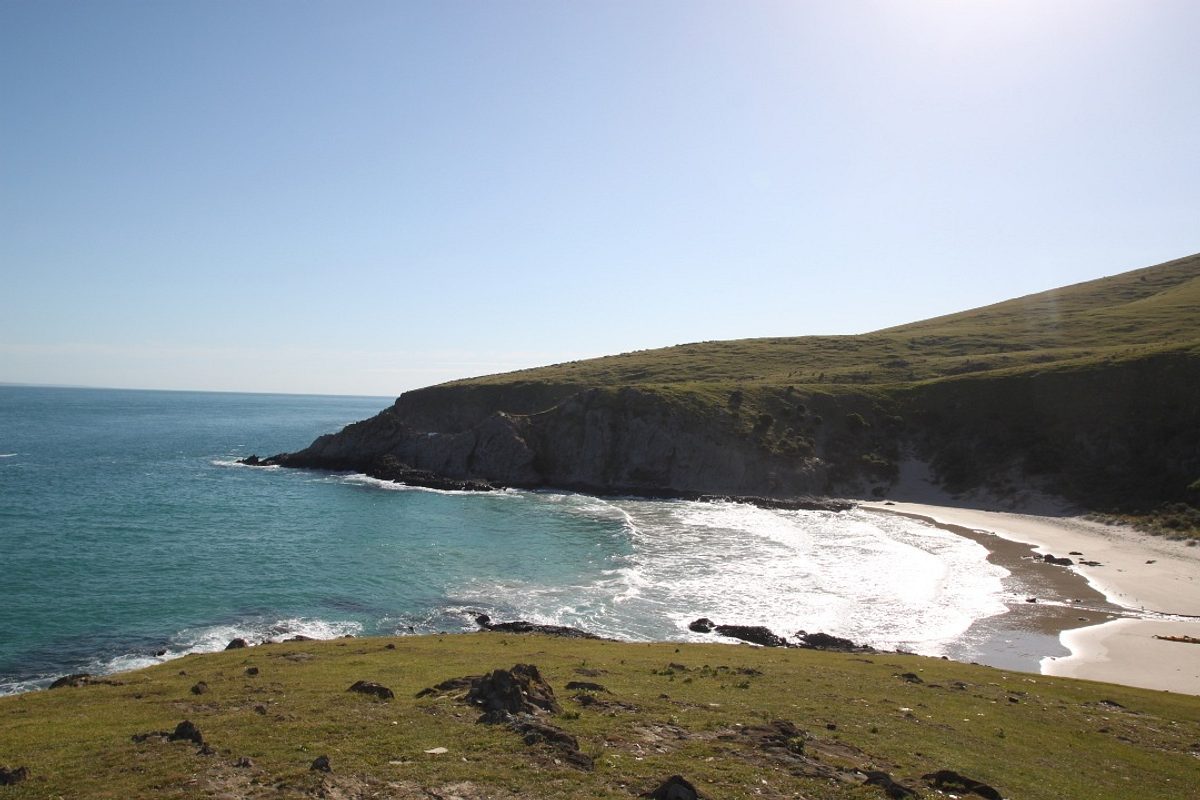 3. Fishing
Fishing is popular at Blowhole Hole Beach from the beach or rocks. If you're looking for other local options that are safer for the family, Rapid Bay and Cape Jervis jetties are about a 20-minute drive from the park.
Know before you go
Book online
Camping and vehicle entry fees need to be booked before arriving in the park. You can book online or in person at one of our sales agents.
Bookings can be made up to a year in advance, so you can be sure your campsite is ready and waiting for your arrival at the park.
Check for closures and alerts
Before heading out, check the National Parks and Wildlife Service South Australia website for any closures and alerts in the park.
Maps
South Australian park maps are available to use in the Avenza Maps app on your smartphone.
The maps are georeferenced and work with the GPS on your phone to pinpoint your location directly onto the map, even if you are out of phone range.
You'll just need to download the app and maps while you have mobile data or WIFI connection.
You can also download National Parks and Wildlife Service South Australia maps and print them at home.
Top tip: If you're looking for more detailed mapping information for the park, the Deep Creek National Park Bushwalking Map is available for purchase from Mapland. It is also available for purchase and download through the Avenza Maps app.
Mobile phone coverage
Mobile phone coverage in the park is patchy and unreliable and will also depend on your service provider. If you require phone coverage, it is best to check your provider's coverage maps.
Leave no trace
There are no bins in national parks, so don't forget to take rubbish bags with you so you can take your rubbish home with you when you leave.
Campfires
Fire restrictions apply in all South Australian national parks. At Deep Creek, gas fires are permitted throughout the year, other than on days of total fire ban.
Wood fires and solid fuel fires are only permitted outside of the fire ban season in designated campfire pits.
Fire ban season usually starts on 1 November and runs through to 31 April, however, dates are subject to change based on seasonal conditions. Always check the SA Country Fire Service website to keep up-to-date about fire bans.
You must bring your own firewood if you plan to have a wood fire, as it is prohibited to collect firewood within national parks.
Vehicle and caravan access
All of the park's campsites are accessible by 2WD, and many of them are accessible to camper trailers and caravans.
No dogs allowed
Leave your pooch at home – Deep Creek National Park is a dog-free zone.
Local shops and services
There's nothing worse than arriving at your campsite, only to realise you've left something home you can't do without.
The Delamere General Store is located about 10km west of the park and has a wide range of products available, including groceries, ice, fuel, fishing tackle and bait.