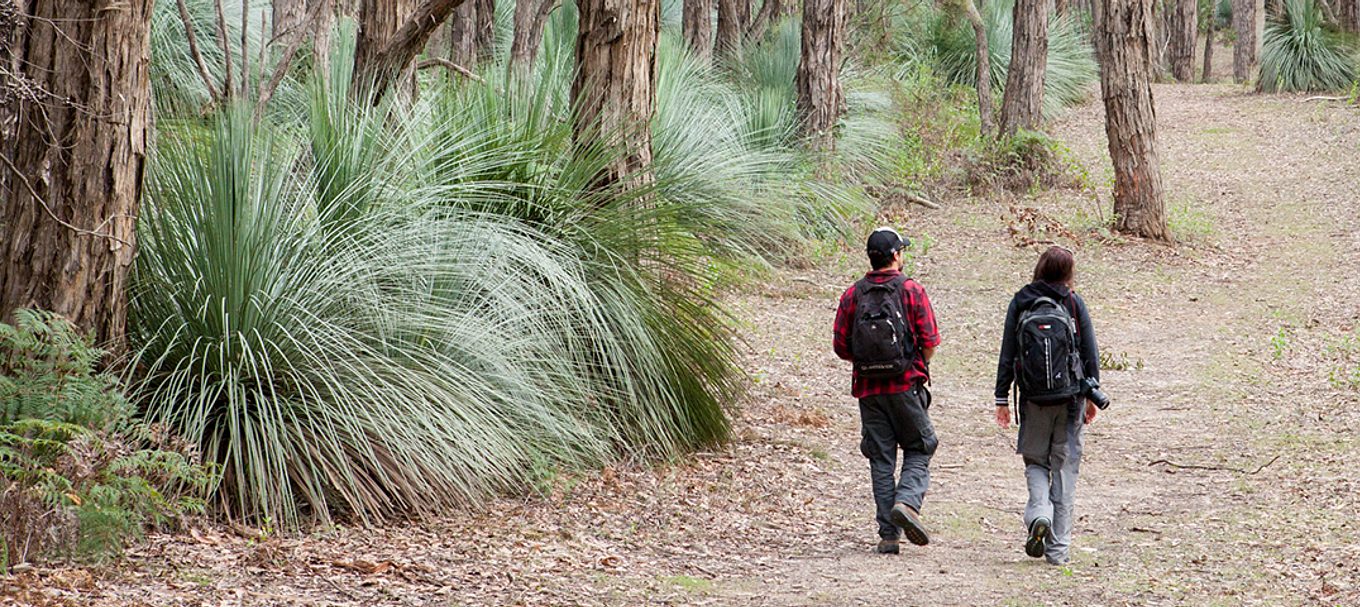 How to spend a day in South Australia's Deep Creek National Park
Want to make the most of your visit to this iconic park? We've got you covered with this one-day itinerary.
Combining the best of the bush and the beach, Deep Creek National Park has long been a favourite of visitors who want to immerse themselves in nature less than 2-hours' drive from Adelaide.
The park is home to a stretch of old growth stringybark forest that's the largest portion of remaining native vegetation on South Australia's Fleurieu Peninsula, so it's home to an array of native wildlife such as western grey kangaroos, short-beaked echidnas and more than 100 species of birds.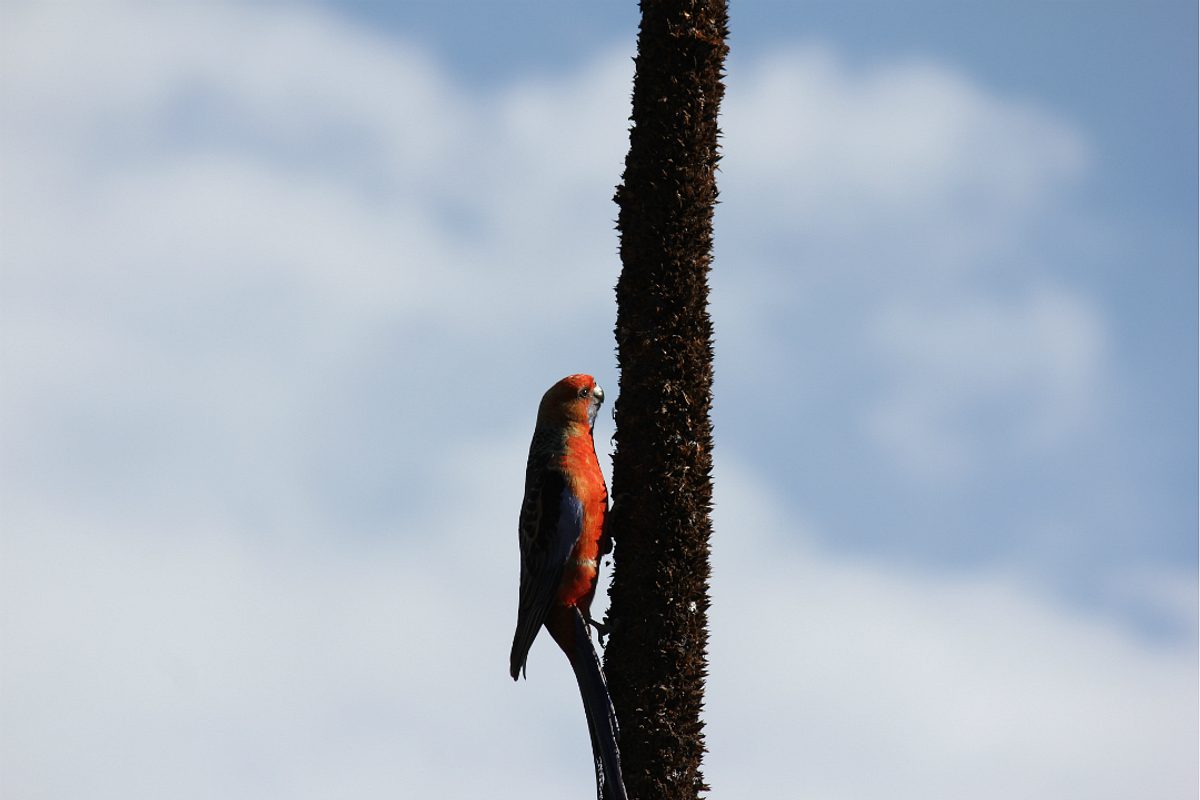 Backing on to Encounter Marine Park, the park also offers the chance to spot dolphins frolicking in the waves or hike to secluded cove beaches.
There are 15 walking trails in the park that provide spectacular scenery of Backstairs Passage, Kangaroo Island and the rugged Deep Creek Valley. There's a walk for everyone with trails from easy to very difficult, including the Wild South Coast Way on the Heysen Trail.
This itinerary covers park highlights that you can see in one day with a 2WD on sealed roads and a moderate amount of hiking experience. To see more of the park in one day you can go with a 4WD and take some unsealed roads to locations such as Blowhole Beach and Boat Harbour Beach.
If you choose to stay overnight you can relax under the stars at one of the five campgrounds dotted throughout the park, or enjoy a roof over your head at a rustic settlers' cottage or modern nature-based holiday retreat.
Morning
Kick off your day at Deep Creek National Park by chasing waterfalls. Located about halfway in between the Tapanappa Lookout and the Trig Campground and picnic area there's a waterfall that flows in winter and after rains, as well as a permanent waterhole.
You can get to the waterfall from either the Tapanappa Lookout or Trig Campground. For this itinerary, we suggest taking the easier walk from the Trig Campground and picnic area on Tent Rock Road for a 4km, 2-hour return journey that's a moderate hike.
Park ranger Simon Oster recommends leaving plenty of time to sit and take in the surrounds at the waterfall and enjoy the peace and quiet, perhaps with a bite to eat.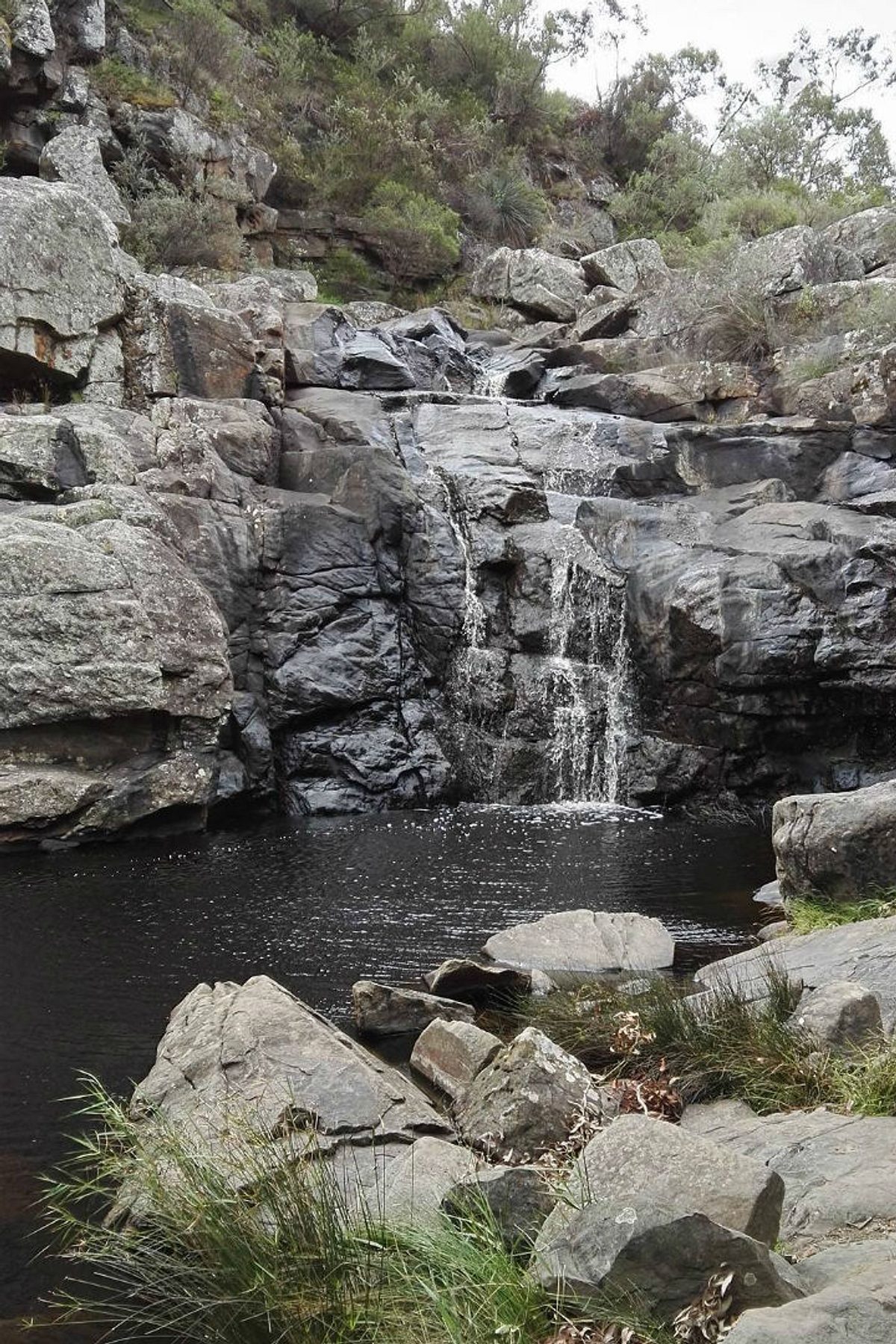 Lunch
Enjoy lunch at Tapanappa Lookout with fantastic Southern Ocean views out to the Pages Islands and even to Cape Willoughby Lighthouse on Kangaroo Island.
Afternoon
After lunch, jump in the car and drive to the western side of the park to the Cobbler Hill picnic area for a walk down to Blowhole Beach.
Trip Advisor reviewers give this beach four-and-a-half stars for its transparent water and stunning landscape. They're also impressed by the views out to Kangaroo Island on the walk to the beach and the chances to spot kangaroos along the way.
To get to Blowhole Beach, which is a small, secluded cove, park in the Cobbler Hill car park and walk about 1.5km down the hill. You might find local surfers or fishers on the beach and even a kangaroo having a splash. It's steep going on the way back up so be sure to leave enough time to stop for a rest along the way.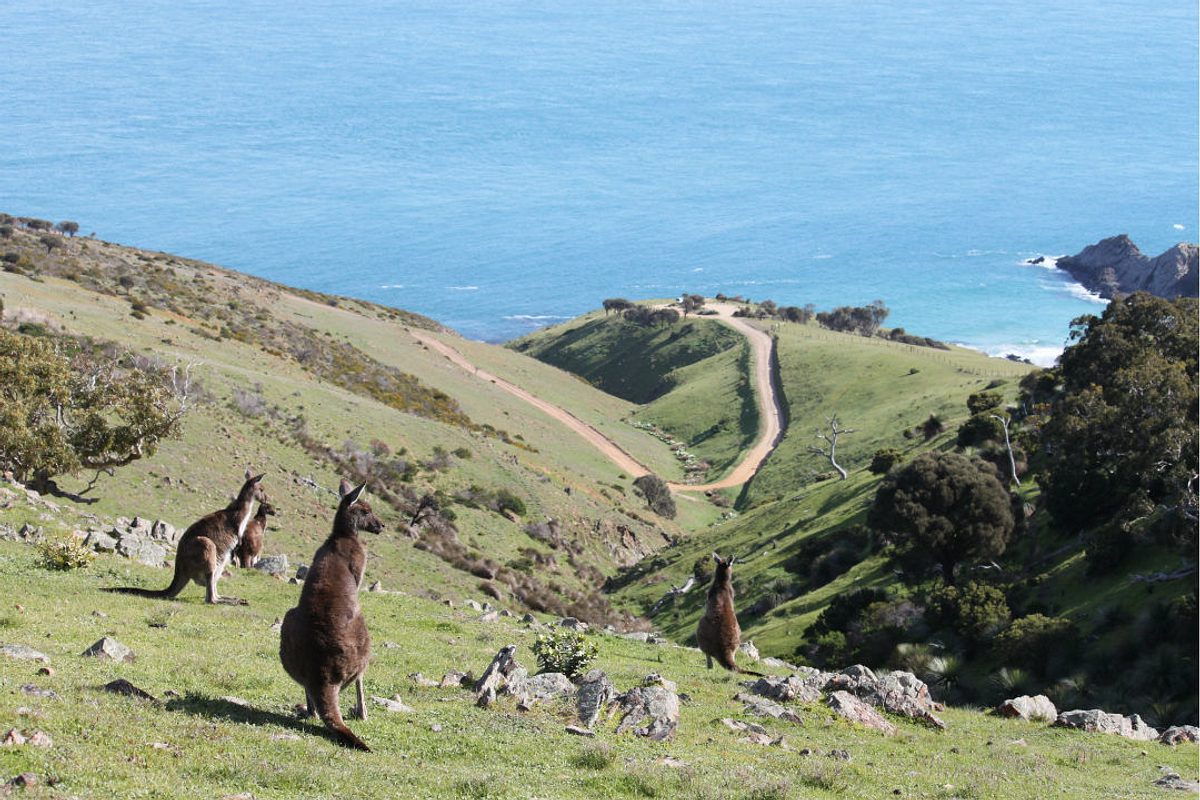 After dark
Ranger Simon recommends sticking around after dark and taking a torch for a night hike on the Forest Circuit Walk. This 1-hour return, 2.6km hike is a fairly flat and easy stroll through tall stringybark forest which starts from Stringybark Campground, opposite site 10.
There's also a short, relatively flat walk through the stringybark forest on the Stringybark Loop Walk – a 30-minute, 1.5km loop where you can take in the calls of birds such as black cockatoos and sulphur crested cockatoos as they come into roost. You might even spot an echidna and get a beautiful view of the night sky.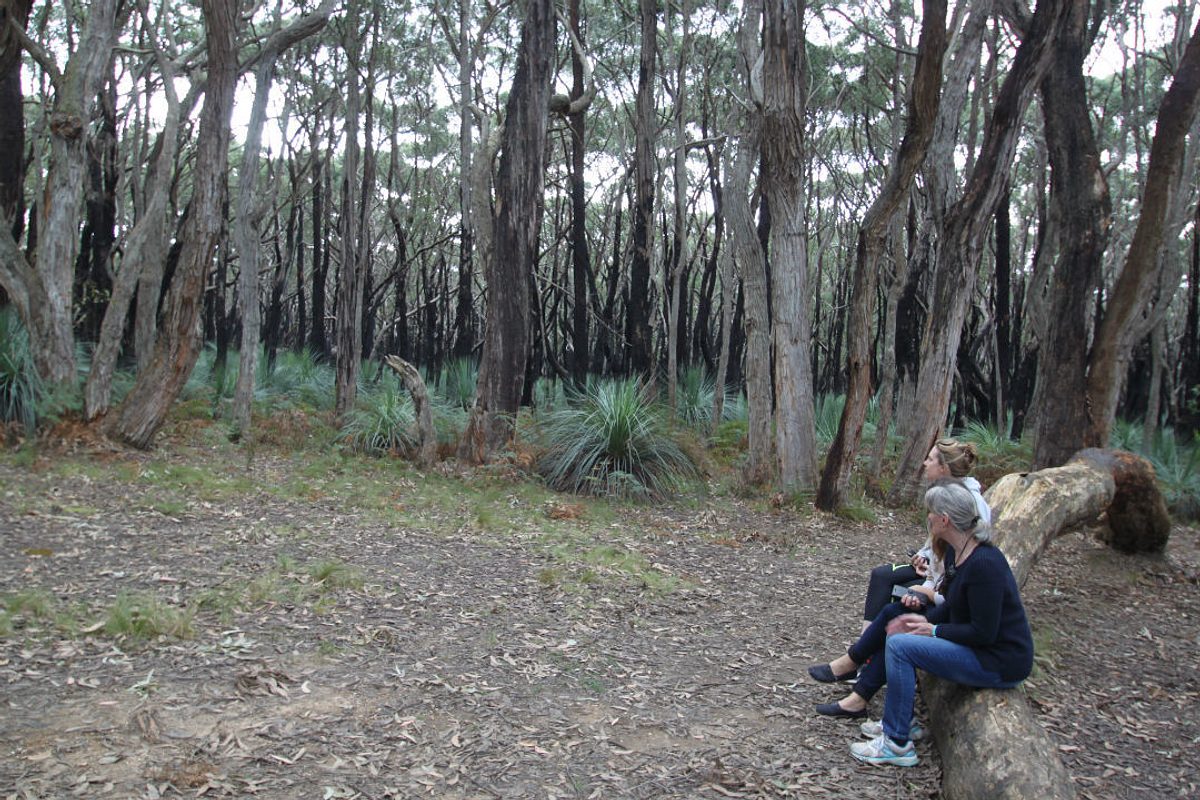 Why not stay the night?
Deep Creek National Park's campgrounds are particularly popular with families who like being able to book a campsite before they go in a location that's relatively close to Adelaide. Be sure to book ahead of time, especially during busy holiday periods.
If you prefer to sleep with a roof over your head, Southern Ocean Retreats is a privately-owned company that operates rustic settlers' cottages and the modern Ridgetop Retreats in the park.
Top tip: Check out our Camping guide to Deep Creek National Park. It's full of great information to help you select your campsite and make the most of your stay.
Things to prepare before you go
Before you head into the park to start your day of adventure, buy your vehicle entry pass either online or from one of the booking agents on your way.
It's also a good idea to download park and campground maps on your phone while you still have internet reception. Another option is to get the Avenza Maps app and download the park maps. When you're in the park, the app will use your phone's built-in GPS to plot your real-time location onto a map – even when you don't have internet reception.
The park truly is a rugged wilderness, and that also means there's limited facilities available, so you'll need to come prepared.
Make sure you pack enough drinking water and food as there are no shops located within the park. It's also a good idea to pack sun protection (a hat, sunglasses and sunscreen) and insect repellent. If you're planning on hiking, it's also essential you wear suitable footwear and clothing, such as long pants.
There are no bins in national parks, so you'll also have to think about how you can take your rubbish home.
No dogs allowed
Leave your pooch at home – Deep Creek National Park is a dog-free zone.
Drones (remote­ly pilot­ed aircraft)
While it might be tempt­ing to get out into a nation­al park with a drone – remem­ber it's actu­al­ly an offence to fly one in South Aus­trali­a's nation­al parks, reserves and marine park restrict­ed access zones with­out a permit.
Park of the Month

Throughout the month of June, Deep Creek National Park is being celebrated as one of National Parks and Wildlife Service's Parks of the Month. There are heaps of events and activities to get involved in to help you explore the park. Check the website for all the details.