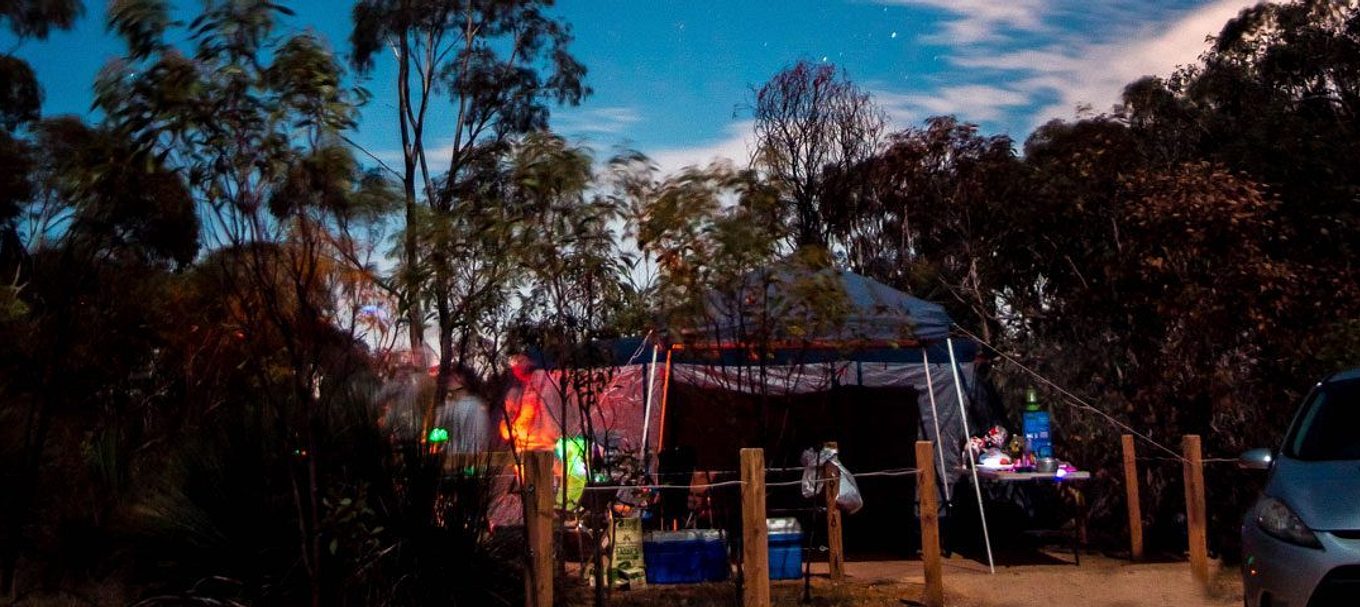 Your guide to camping at Para Wirra Conservation Park
Considering a stay at the new Wirra Campground but not sure what to expect? Here's everything you need to know.
Situated on the western side of Para Wirra Conservation Park, the new Wirra Campground makes camping convenient for city-dwellers, families and first-time campers. It's located just south of Gawler and is one of the closest places to Adelaide that you can camp in a national park.
Wirra Campground offers a range sites suitable for families and groups. It also makes a great base for exploring the park, with easy access to the lake and the new Gawler View Picnic Area and nature play forest.
Before you run off to pack the car, read these useful insider tips.
Nearby activities
Bushwalking
Check out the nearby Tree Creeper Loop, which can be done on its own or linked to the Hissey Hike and the Lake Discovery Trail for a longer walk. Head off with torches at dusk to spot nocturnal wildlife.
Before you go, make sure you download the park maps from the National Parks South Australia website, or try the Avenza PDF Map app so you can see in real-time where you are in the park.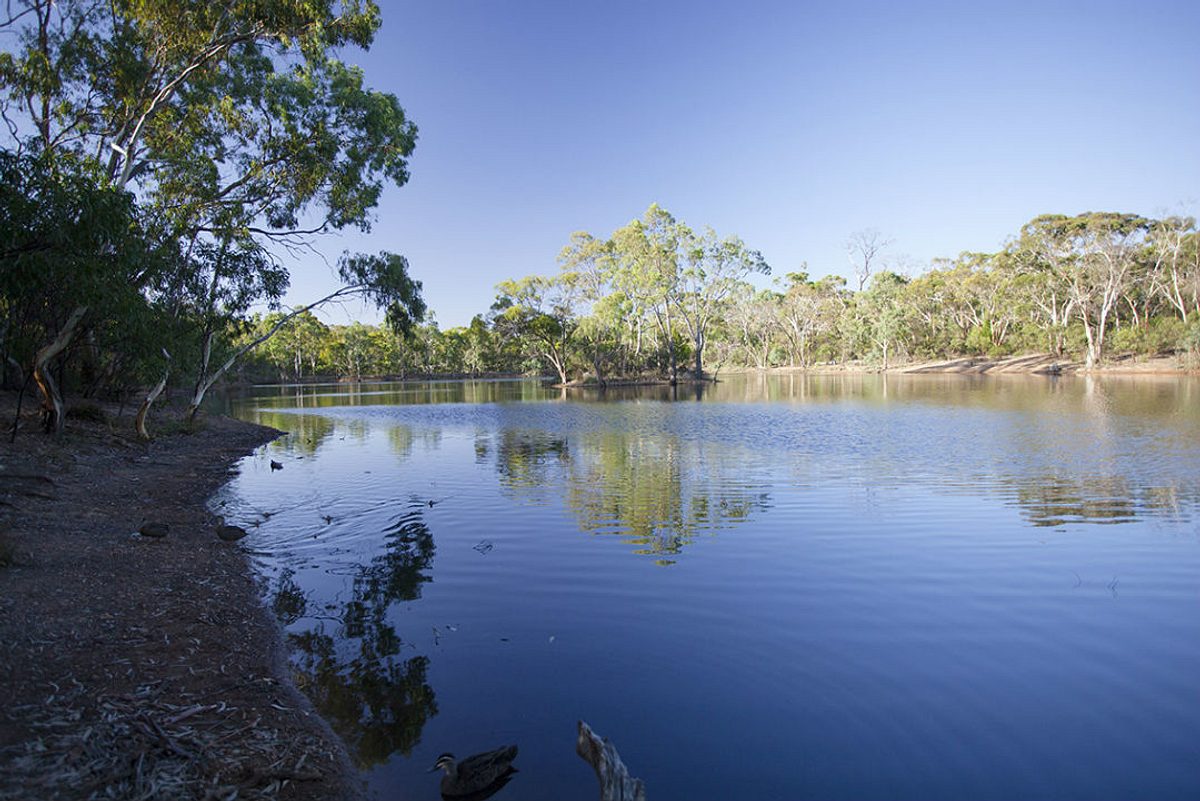 Barossa Goldfields
Did you know there was a Barossa gold rush? Head to the northern corner of the park to take one of the interpretative walks around the Barossa Goldfields and discover what happened. If you visit on Tuesday morning or on the third Sunday of the month, you can also check out Bowden's Cottage is a museum run by the Barossa Goldfields Historical Society.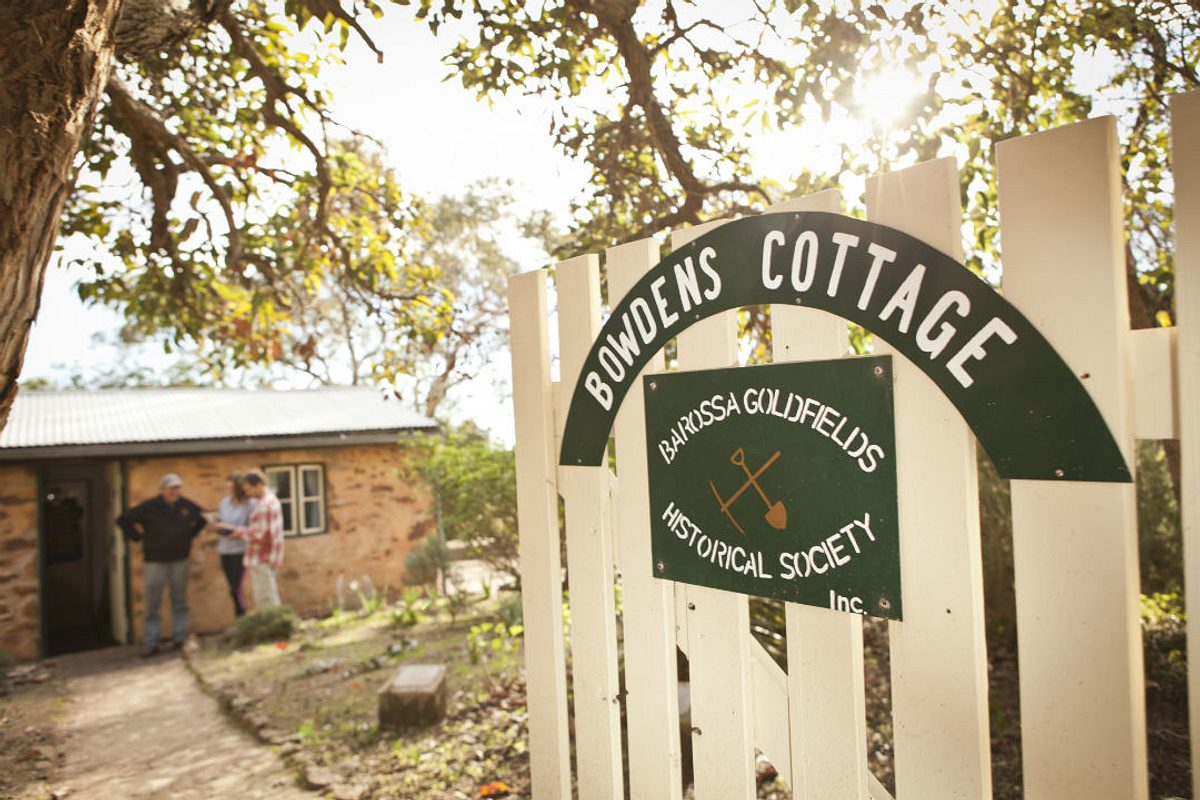 Mountain biking
It's worth squeezing your bikes in next to your camping gear so you can try out the Scenic Loop trail that leads to The Knob Lookout. You can also try the Lake Discovery Loop, which is an easy ride for the kids, with lots of opportunities to stop and explore the lake edge for water bugs.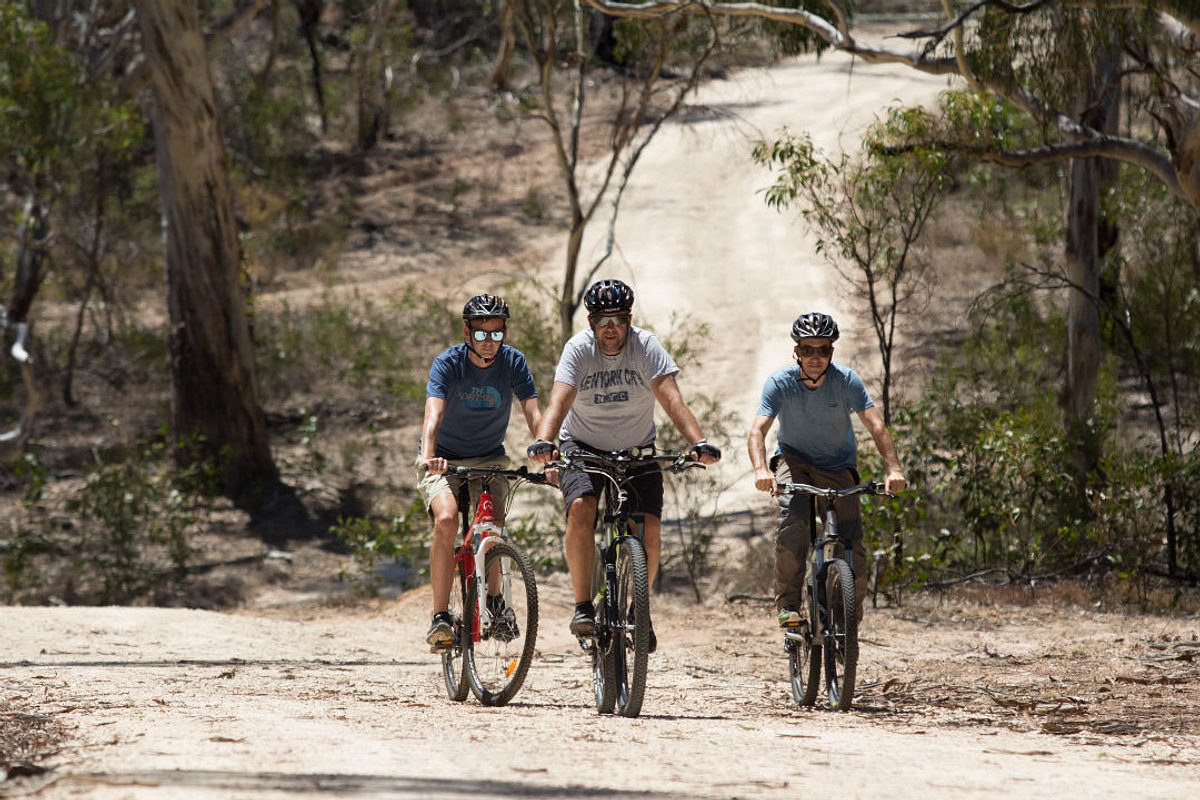 Nature play forest
Para Wirra's nature play forest is about a 2.5km walk, ride or drive from Wirra Campground. It has plenty for the kids to explore, including climbing trees and logs, a dry creek bed, ropes and sand pits. They can build an Aboriginal wudli (house) along the tunnel run, use the grinding stones to make wattle seed flour or soar through the air like a falcon on the flying fox. The playground also has BBQ facilities and shelters nearby.
Why not download Nature Play SA's 40 things to do in Para Wirra for ideas on how to keep the kids busy during your visit?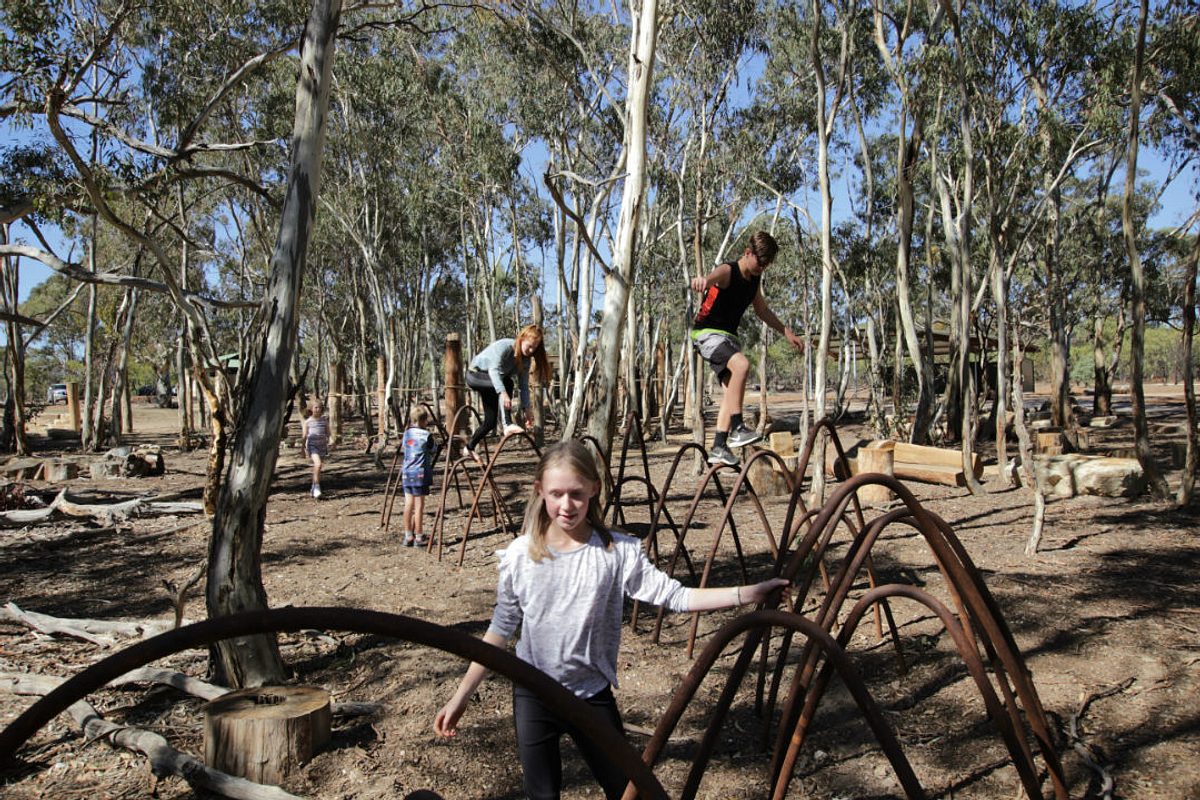 Facilities
Toilets and water
A male, female and accessible toilet, rainwater tank and sink/washing up station are available for campers to use. The quality of the rainwater can't be guaranteed though, so come prepared with your own drinking water.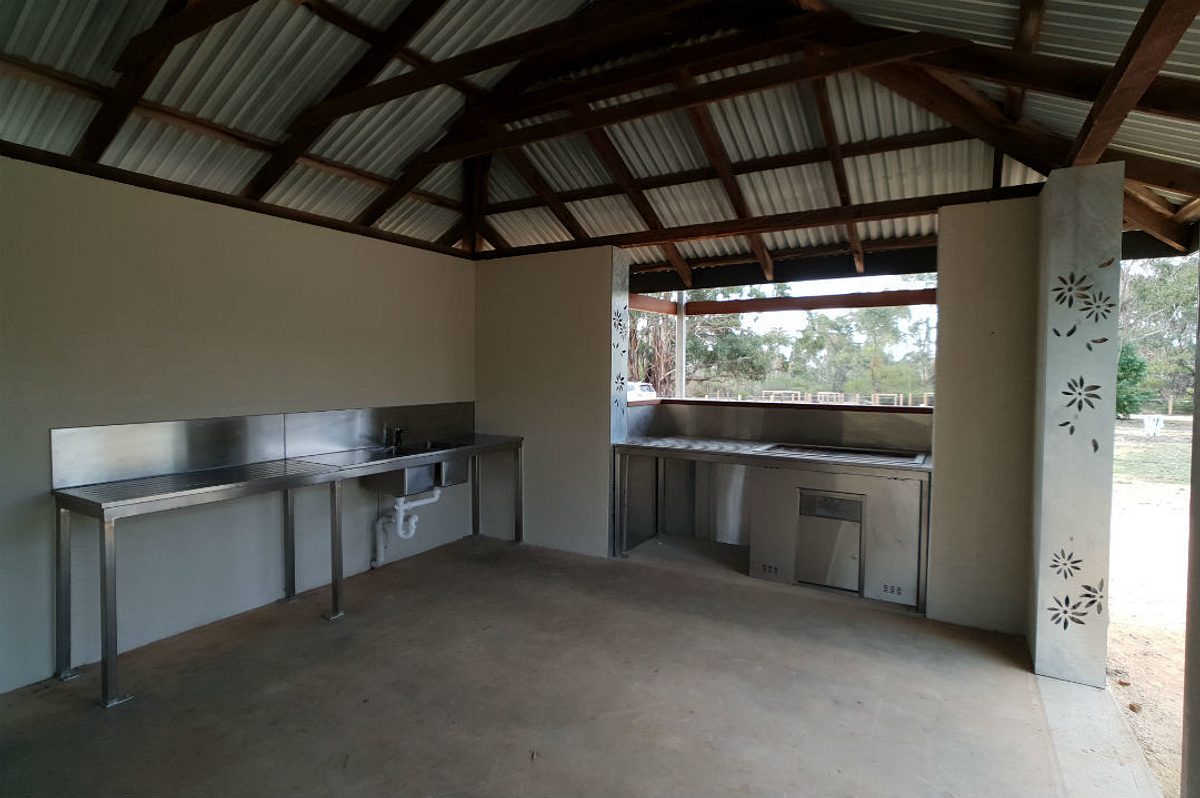 Electricity
Camping at Wirra Campground is a real bush experience and sites and facilities are not powered. You will need to be prepared to be self-sufficient, so be sure to bring a torch or a solar-powered camp light.
Campsites
All campsites are flat with a compact base. There is a covered camp kitchen with BBQ, sink and benches. All sites are accessible, although the camper trailer sites are the furthest from the toilets.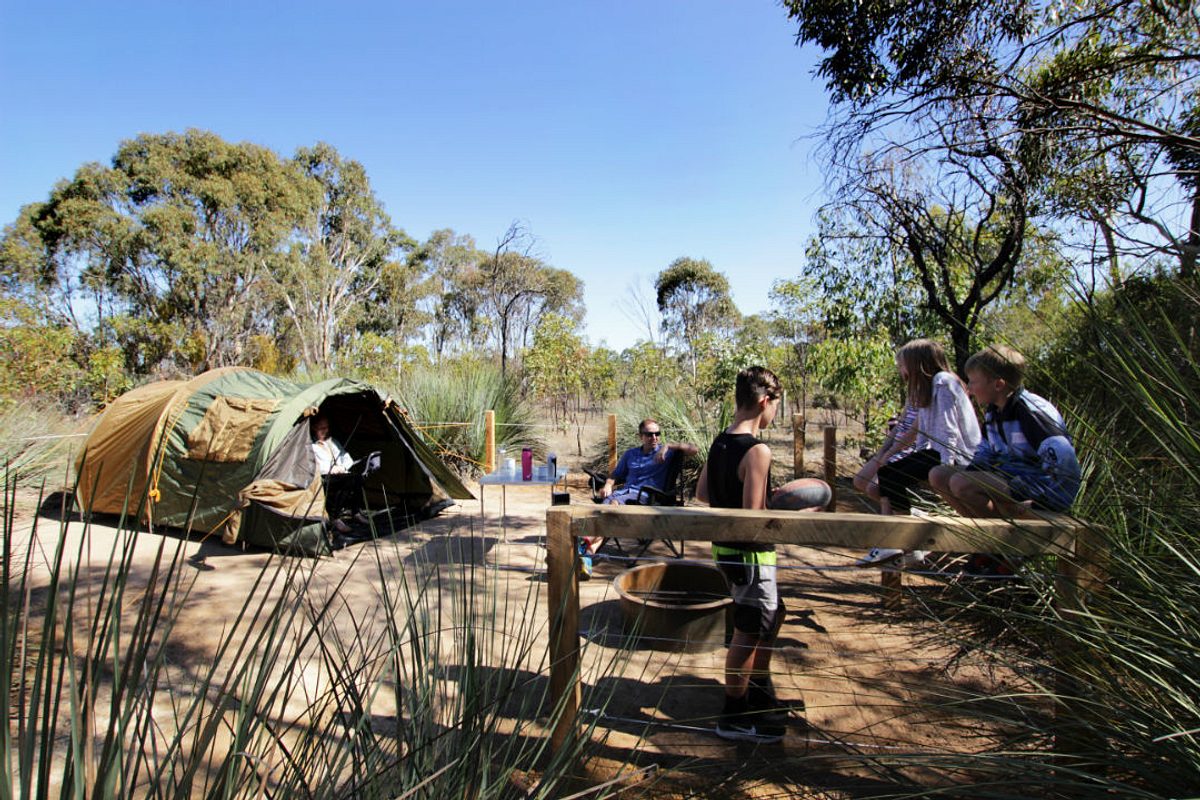 Know before you go
Book online
Wirra Campground is a book before you go site, so be sure to reserve your site online before you head off.
Maps
A detailed map of the campsite layout can be downloaded from the National Parks SA website.
Campfires
Fire restrictions apply in all national parks. At Para Wirra, gas fires are permitted in the campground throughout the year, other than on days of total fire ban. Wood fires and solid fuel fires are only permitted outside of the fire ban season in designated campfire pits. Always check the National Parks SA website for current Fire Danger Season dates, and the SA Country Fire Service website for information on fire ban days.
You must also bring your own firewood if you plan to have a wood fire, as the collection of firewood in national parks is not allowed. Wood can purchased nearby at Kersbrook and One Tree Hill.
If you're going to have a campfire, why not try your hand at these simple but tasty campfire cooking recipes?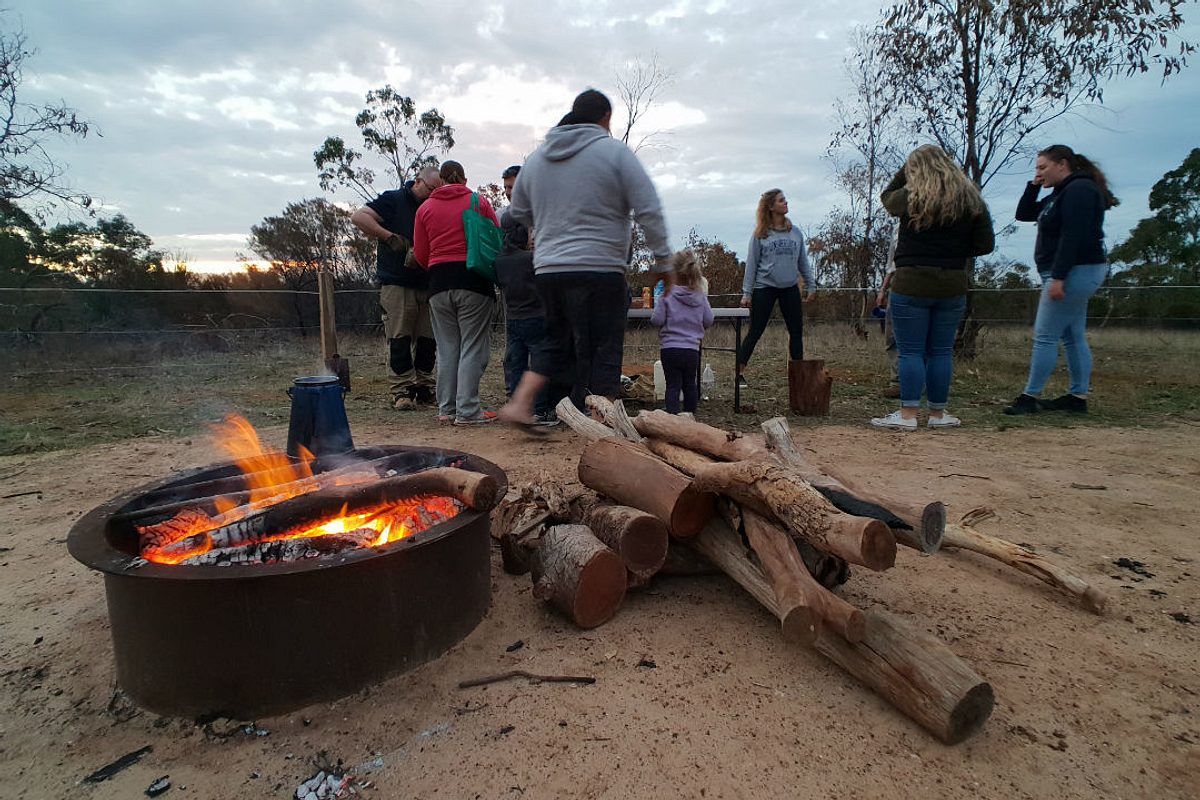 Vehicle access
All the campsites are accessible by 2WD, with several of the larger sites also accessible to camper trailers.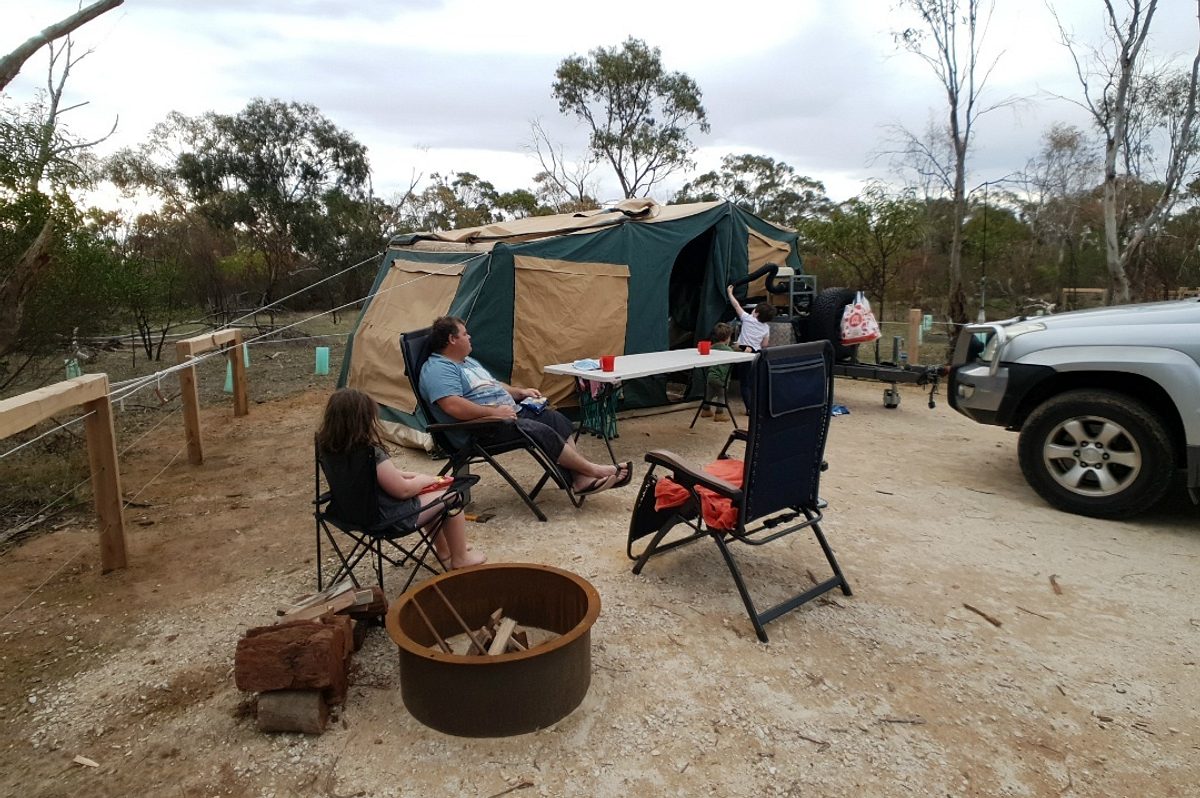 Dogs allowed (on lead)
You are allowed to camp with your dog at Wirra Campground but please ensure it remains on a lead no longer than 2 metres and under your control at all times.
Camper reviews
Here's what the first people to stay at Wirra Campground had to say:
'What a perfect spot for a quick getaway. Great campsites for small and big groups. Having a fire pit at your site is a great addition, just remember to bring your own wood.' – Michael Rhoman.
'Easy to find, well sign-posted, generous campervan sites that are not too close to others. Toilet facilities are a small walk from campervan sites but plenty of paths lead there and who doesn't appreciate a flushing toilet? Lovely spot close to home, to switch off, be amongst nature and enjoy a camp fire (at the right time of year). Tips: Bring a BBQ plate for cooking on the campfire pit and BYO drinking water.' – Robyn
If you live in Adelaide, camping in Para Wirra is a great option, especially if it's your first time because you won't have to travel far. Check out our tips to get you started, includingwhat to packandhow to be a courteous camper.
(Main image courtesy of Michael-Rhoman)