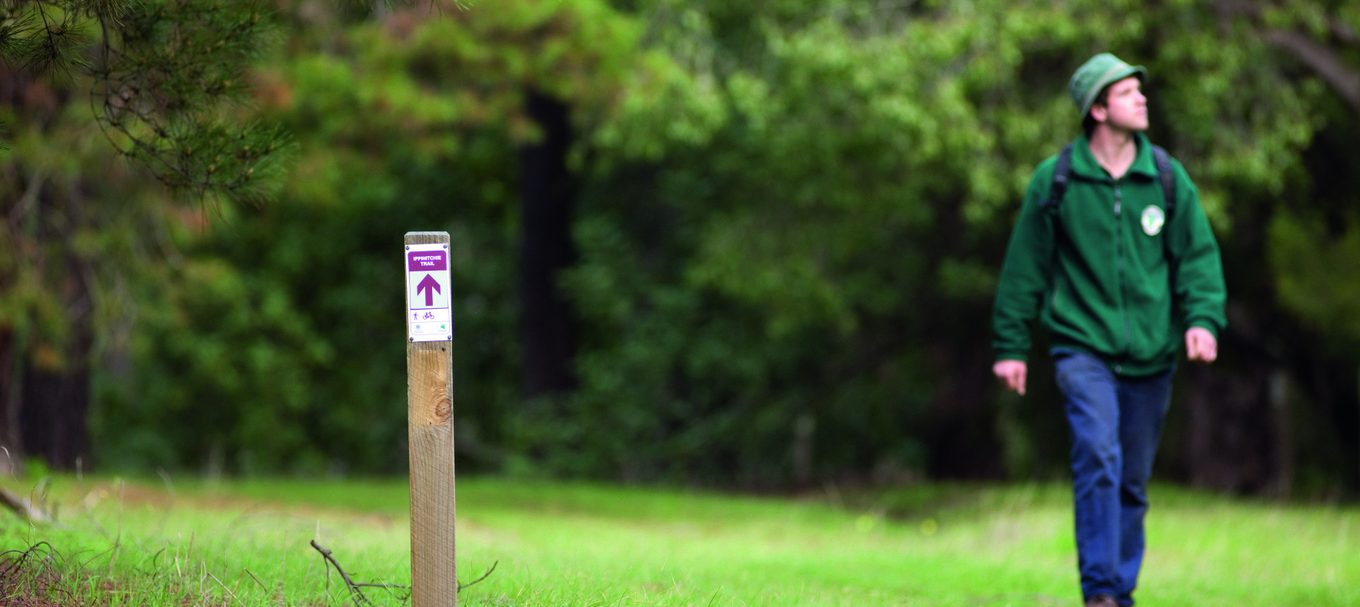 Your guide to camping at Ippinitchie Campground
Looking for a unique camping experience in the Southern Flinders Ranges? Why not try camping in a forest for something a bit different.
Situated on the edge of the former Wirrabara Forest, Ippinitchie Campground is about 210km north of Adelaide, just west of the Wirrabara township.
The campground is nestled amongst plantation remnants and native woodland, providing sheltered campsites in a natural setting. The ten campsites are located alongside Ippinitchie Creek, and are suitable for tents, camper trailers and caravans.
Before you go, have a read of these useful tips so that you can make the most of your time away.
Facilities
The campground has basic facilities including a water tank and drop toilet
The old Wirrabara Forest's picnic area is only a short drive away and features shelters, BBQ facilities, toilet amenities and picnic tables.
Nearby activities
Bluff Lookout
The Bluff Lookout is situated at the top of the Wirrabara Range and provides spectacular views across Port Pirie and the Spencer Gulf region. The access road is a narrow sealed road and is not suitable for large or towed vehicles.
Bushwalking
Discover the captivating landscapes of the old Wirrabara Forest along the scenic Wirrabara Forest Trail. This trail takes you through areas that survived the devastating Bangor fires of 2014. From the picturesque picnic area, the trail leads you to scenic viewpoints over the surrounding forested areas and follows an old logging trail alongside Ippinitchie Creek. Discover the remnants of Wirrabara's historic forestry operations at the Old Nursery, where you can explore ruins dating back to the 1800s. The trail then winds through the enchanting pine forest plantation of Marner's Block, featuring the iconic Marner's Sawmill site.
Please note that the Wirrabara Forest Trail is a shared-use trail. Keep an eye out for cyclists.
Take a drive through the scenic Port Germein Gorge to the picturesque Telowie Gorge. Once there, the short Nukunu Walk will take you to the entry of the gorge where you can further explore the area along the creek line. Keep an eye out for the elusive yellow footed rock wallaby which inhabit the area!
Flora
Explore the wonders of the Wapma Thura - Southern Flinders Ranges National Park. Spanning 6,909 hectares, this newly declared national park consolidates smaller conservation, forest reserves and crown land areas into a single national park that is teeming with a rich variety of native vegetation that provides habitat for native birds, reptiles and mammals.
Mountain biking
Mountain bike enthusiasts can also enjoy the Wirrabara Forest Trail. This 7.2km shared use trail is nestled within the native and pine plantation reserves. The wide trail has a gentle gradient and smooth surface and is suitable for beginner cyclists with basic mountain bike skills. Keep an eye out for obstacles such as roots, logs, and rocks.
What to know before you go
Book online
This is a 'book before you go' campground, so be sure to reserve your site online before you head off!
Check for closures and alerts
Before you head off on your adventure, check the National Parks and Wildlife Service website for any closures and alerts in the campground.
Leave no trace
There are no bins in national parks. Make sure you pack rubbish bags so you can take your rubbish with you when you leave.
Campfires
Fire restrictions apply to all national parks. At Ippinitchie Campground, each campsite has its own firepit and campfires must be contained to these pits.
Don't forget to bring your own firewood as the collection of firewood in national parks is prohibited.
Dogs
Please leave your pooches at home - no dogs are allowed at Ippinitchie Campground.

Looking for more camping inspiration? Check out your guide to camping at Parra Wirra Conservation Park, your guide to camping at Deep Creek National Park and four campgrounds in South Australia's national parks where you can treat yourself to a hot shower.