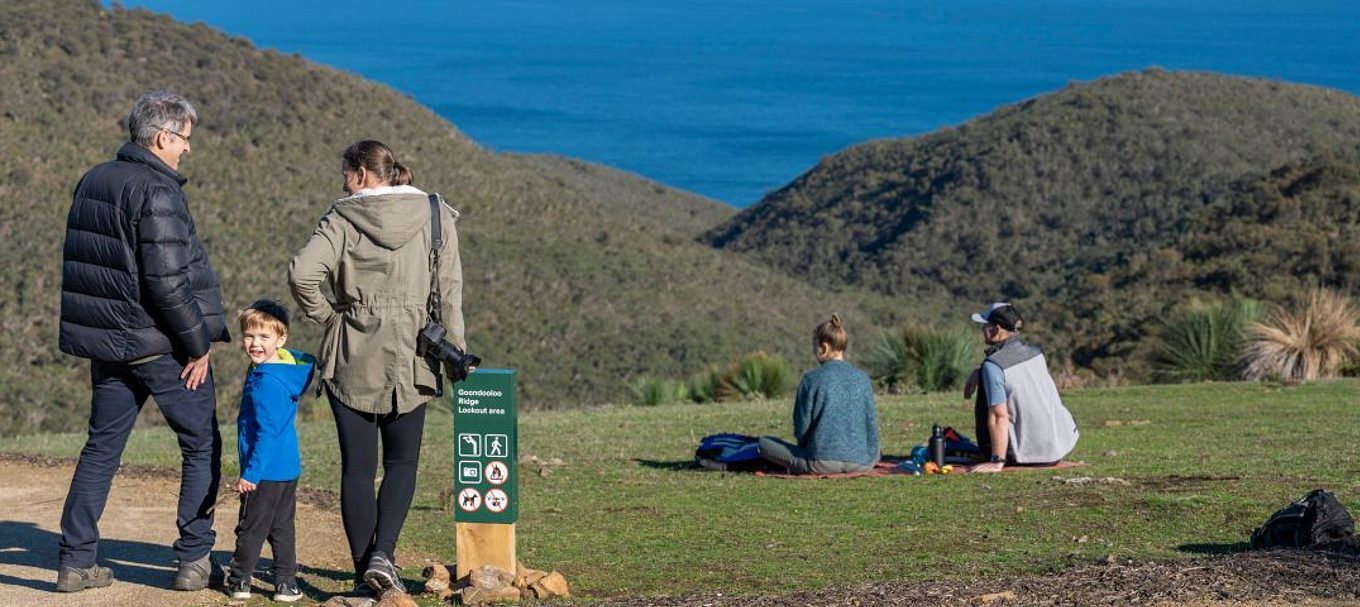 Your guide to the new family-friendly trail in Deep Creek National Park
Add the Goondooloo Ridge Walk to the list for your next visit to the Fleurieu Peninsula. Here's what to expect.
Looking for that perfect family-friendly adventure that everyone can enjoy? Look no further than Goondooloo Ridge Walk on South Australia's Fleurieu Peninsula – home to a spectacular new trail, lookout and visitor facilities.
Located in Deep Creek National Park, just over 100 km from Adelaide, the site has everything you could want in a day visit.
The new 4.2 km return, Class 2 trail starts at the Goondooloo day visitor area, which has picnic tables, car parking and toilets.
The Class 2 trail means it's suitable for family groups seeking an immersive, yet easily accessible walk. It takes on average 2 hours to complete and is and pram-friendly.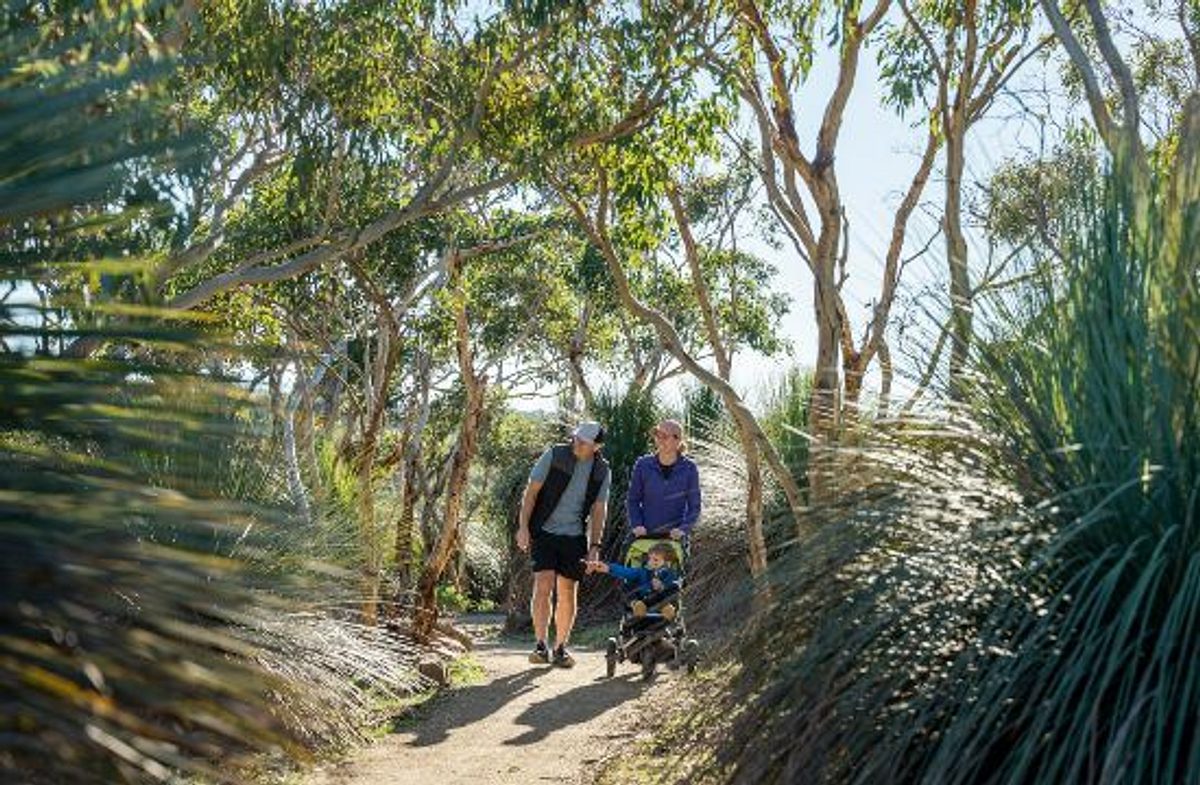 The trail will take you through re-vegetated and remnant native bushland and lead you to the new lookout and picnic area. At the lookout, you can rest for lunch and take in the spectacular views over Backstairs Passage to Kangaroo Island.
Along the way, you'll see plenty of wildlife, such as large mobs of kangaroos grazing in the open fields or resting under eucalypts.
Make sure to book your vehicle day entry for Deep Creek National Park before you go. The $12 fee ($10 for concession) provides access to all available areas including walking trails, picnic grounds and day visitor areas for the date selected only.
Top tip: The Goondooloo Ridge Walk is a great option for hikers looking for an interesting loop off the main Heysen Trail.
Here's a taste of the new trail:
Goondooloo Ridge Picnic Area and Trail