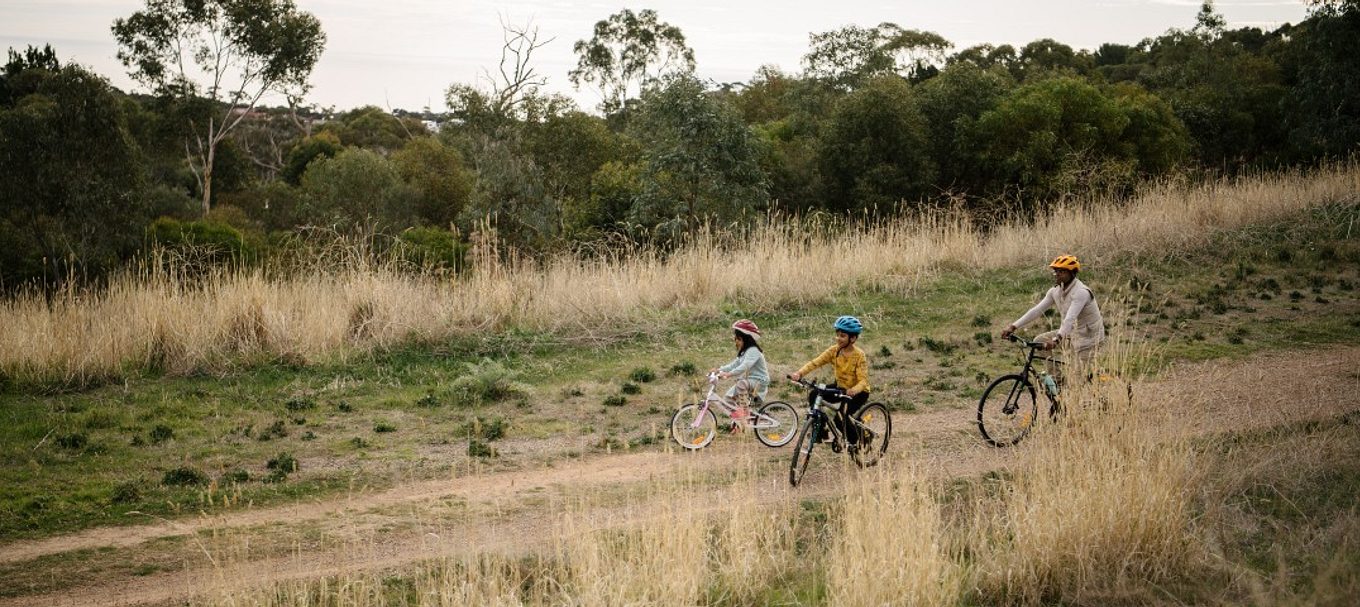 How to spend a day in South Australia's Glenthorne Precinct
Want to make the most of your visit to the parks in this precinct? We've got you covered with this itinerary.
Nestled in Adelaide's southern suburbs, between Seacliff and O'Halloran Hill, the Glenthorne Precinct includes four national parks, each with diverse landscapes and a variety of visitor experiences on offer.
Firstly, there's Hallett Cove Conservation Park, a popular park with rich cultural and geological heritage.
Then there's Marino Conservation Park, which conserves the last remaining stands of coastal health vegetation along this part of the Adelaide coastline.
There's also Glenthorne National Park-Ityamaiitpinna Yarta, Adelaide's newest national park, which encompasses O'Halloran Hill Recreation Park, with its shady grey box eucalypts and river red gums.
From bushwalking to mountain biking, dolphin spotting to fishing, there's something for everyone at the Glenthorne Precinct.
To help you get the most out of your visit, park ranger Jae Ellis shares some ideas on how to spend a day in the precinct:
Morning
Start your morning at Hallett Cove Conservation Park. Park your car at the Boatshed Café and stretch your legs on the Glacial Hike.
This 3 km loop will lead you to explore some incredible geological sites, which includes evidence of an Australian ice age some 280 million years ago.
Learn how the park was created with interpretive signs along the way that explain geological and historic points of interest.
Visit the granite boulder at the base of the beach access ramp, which is a great example of a granite erratic.
This piece of granite has been transported by glacial activity all the way from Port Elliot and deposited on Hallett Cove beach.
Take a stop at Black Cliff lookout and see if you can spot any dolphins frolicking in the water.
Make sure you bring a camera or phone as you'll be sure to come across some awesome photo opportunities.
Top tips: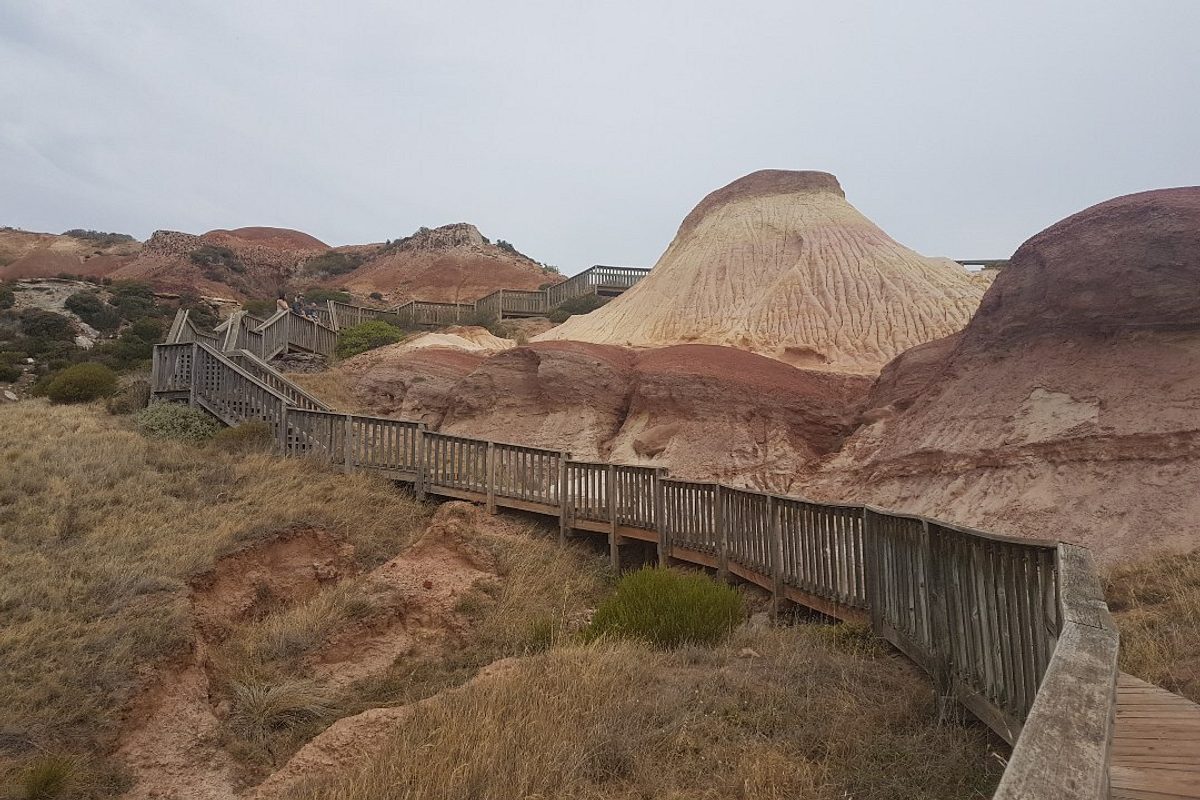 Lunchtime
No doubt all that walking would've made you a bit peckish. Stop in at the Boatshed Café on the way back to your car to grab a bite to eat and quench your thirst.
From there, hit the road and drive less than 15 minutes north to Marino Conservation Park.
Enjoy a wander through the park on the Botanical Trail, which meanders through coastal heath to the Marino Rocks Lighthouse. While you're there, count the jetties you can see along the coast.
The interpretative signs along the way will help you identify particular plants of interest. The walk also offers some of Adelaide's best views of the coast and city skyline.
Top tip: If you're not planning to follow this full itinerary and instead want to visit Marino Conservation Park on its own, great news: you won't have to leave your dog at home. This park is one of Adelaide's dog-friendly national parks. Before you go though, make sure you're across everything you need to know about taking dogs in SA's national parks.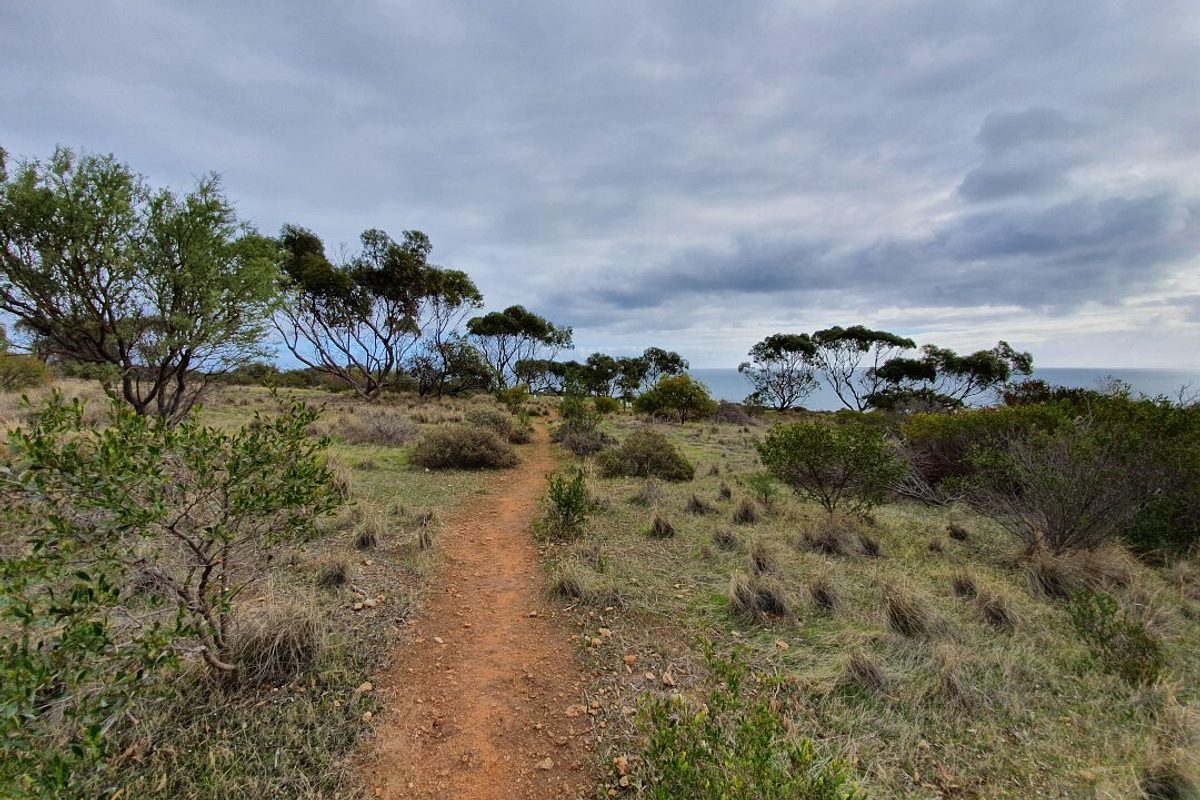 Afternoon
After your visit to Marino, make your way 10 minutes east to Glenthorne National Park-Ityamaiitpinna Yarta, Adelaide's newest national park.
Go for a walk on the 4 km Loop Trail to see how the park is developing, and check out the signage in your tracks to see what's to come.
Bring your bike and test your skills on a few of the mountain biking trails in O'Halloran Hill Recreation Park (part of Glenthorne National Park - Ityamaiitpinna Yarta) – there's 8 km of trails to try so you're spoilt for choice.
The steeper parts of the park provide some great downhill options, with trails ranging from easy through to intermediate and advanced.
With dedicated climbs to bring you right back to the top of the trails, you'll be able to try them all.
Check out the Glenthorne National Park-Ityamaiitpinna Yarta trails map for more information.