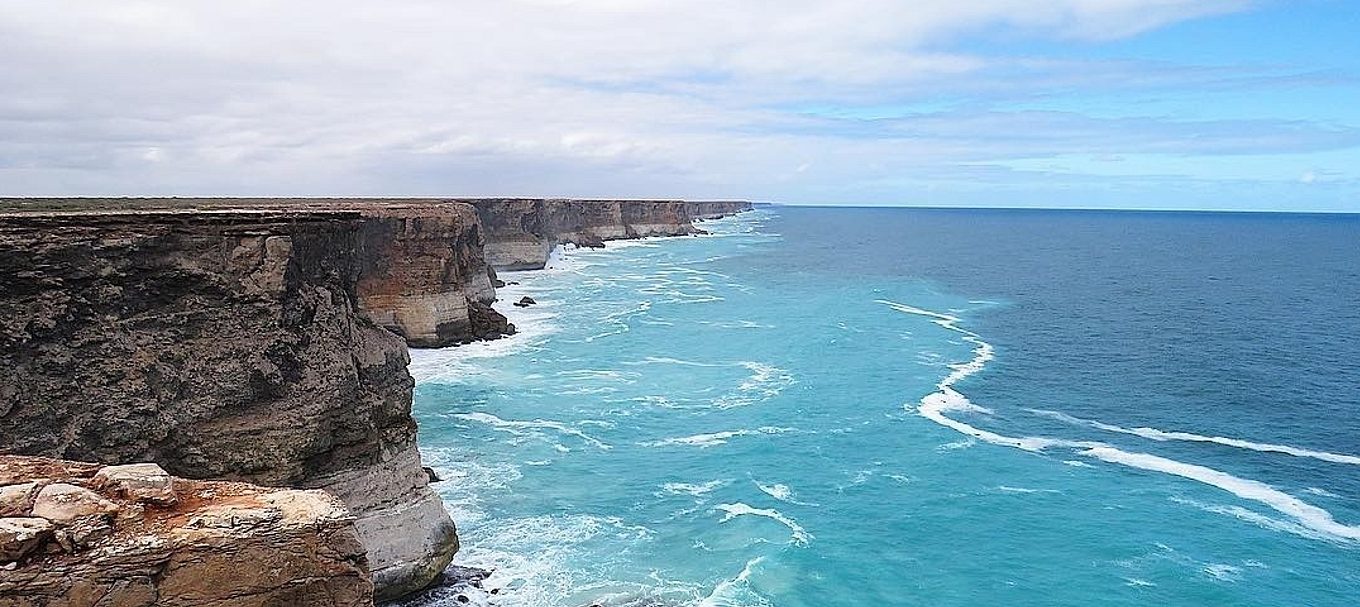 How to have an epic road trip to four of Eyre Peninsula's national parks
Want to make the most of your visit to the Eyre Peninsula? We've got you covered with this 5-day parks itinerary.
South Australia's Eyre Peninsula boasts abundant wildlife and rugged coastline, but it's best-known for its world-famous aquatic activities.
If you're adventure seeking, national parks on the Eyre Peninsula are for you.
The region boasts the popular Lincoln and Coffin Bay national parks at the bottom of the peninsula, but there's so much more the region has to offer.
In fact, with so much to see and do, you'll need to set aside a few days to truly experience the hidden gems of the fabulous EP.
Local rangers in the region's national parks have kindly put together an itinerary to help you make the most of your next visit. Here are their tips:
Day 1: Begin your Eyre Peninsula experience in Whyalla
If you're travelling from Adelaide, Whyalla is the first point you'll reach on the Eyre Peninsula. It's about a 4-and-a-half hour drive to get there.
Whyalla is brimming with wildlife to observe – from both under the sea and above.
One of the most well-known wildlife experiences takes place from May to August when giant Australian cuttlefish swarm into rocky areas in the shallow waters off the coast of Whyalla to mate and lay their eggs.
It's the only known location in the world where this happens, making it an amazingly unique experience.
The region's Cuttlefest program gives visitors plenty of opportunities to see these magnificent creatures up close.
If getting into the water isn't your thing, you can still experience the magic of these creatures by visiting the Whyalla Visitor Information Centre and Whyalla Maritime Museum, grabbing a pair of the VR goggles and trying a virtual dive. At least you'll stay dry this way!
Top tip: Read our stories to find out everything you need to know about giant cuttlefish. And if you can't get there, experience what it's like to swim with giant cuttlefish from your own home.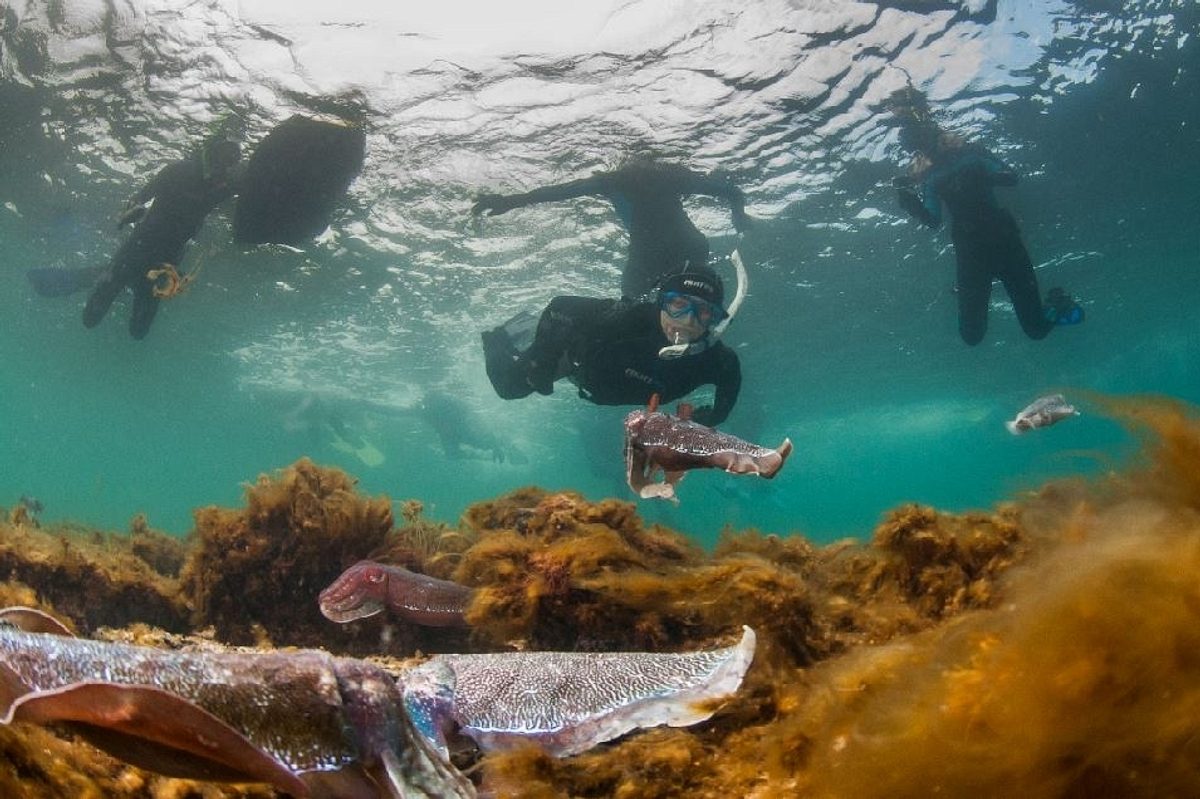 While you're visiting Whyalla, check out Whyalla Conservation Park and try the Wild Dog Hill hike.
On this short trail, you'll be rewarded with expansive views over the semi-arid plains of myall trees and bluebush. Take your binoculars and spot a euro or Australian kestrel on the cliffs.
Whyalla Conservation Park is located about 10 km north of Whyalla, and is dominated by the red and purple sandstone Wild Dog Hill. The hill plays a significant role in the traditions of Aboriginal people, being part of stories that teach the importance of providing constant care for babies and obeying instructions.
Day 2: Drive to Gawler Ranges National Park
After breakfast, jump back into the car and head for Gawler Ranges National Park. The drive will take you about 4 hours from Whyalla.
If you're keen to stay in the park, there are 6 campgrounds you can choose from, otherwise the closest accommodation is the Pondanna Outstation, which has been restored by the Friends of Gawler Ranges volunteer group and is available for short-term stays.
The national park has so much to see and do. Take the time to admire the most dramatic rock formations in the park – the Organ Pipes, which are some of the largest volcanic rhyolite formations in the world.
And make sure you visit the Kolay Mirica Falls at sunset to see the stunning orange-red rocks at their glowing best.
For more things to check out at Gawler Ranges National Park, read our blog: top five things to see in Gawler Ranges National Park. You might also like to read local ranger Lindsay Brown's top tips for Gawler Ranges National Park – make sure you build some of these into your itinerary.
Top tip: If you've got a few hours up your sleeve, drive 1 and a half hours south to Pildappa Rock, a rock with the highest and longest wave formations on the Eyre Peninsula.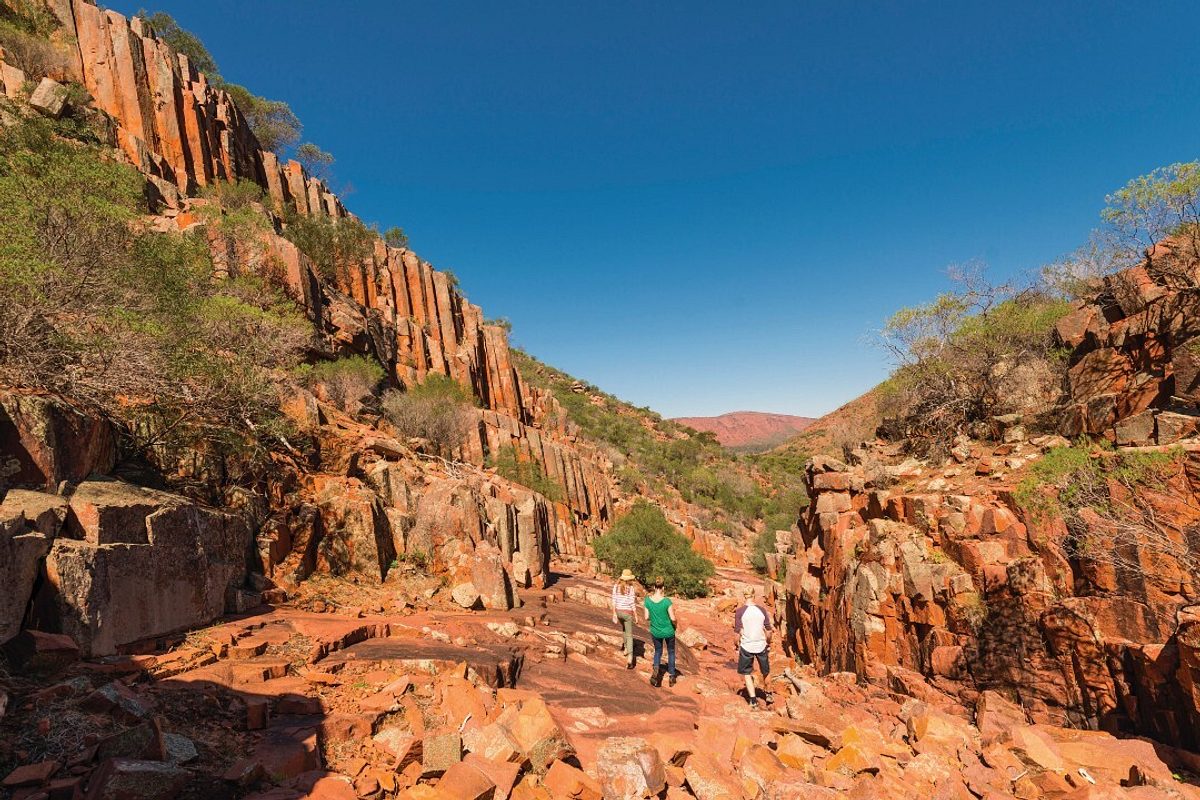 Day 3: Drive to Fowlers Bay Conservation Park
On day three, keep heading west along Eyre Peninsula to Fowlers Bay Conservation Park.
This drive will take you approximately 5 hours from Gawler Ranges National Park.
Experience the giant sand dunes and if you're a keen fisher, don't forget your fishing rod as you'll have a good chance of catching salmon, mulloway, whiting and garfish.
If you're a keen camper, there are three designated bush camping areas within Fowlers Bay Conservation Park. Enjoy the tranquil scrubland and views of the coastal islands as the surf rolls in.
Otherwise there are some accommodation options available within the Fowlers Bay township.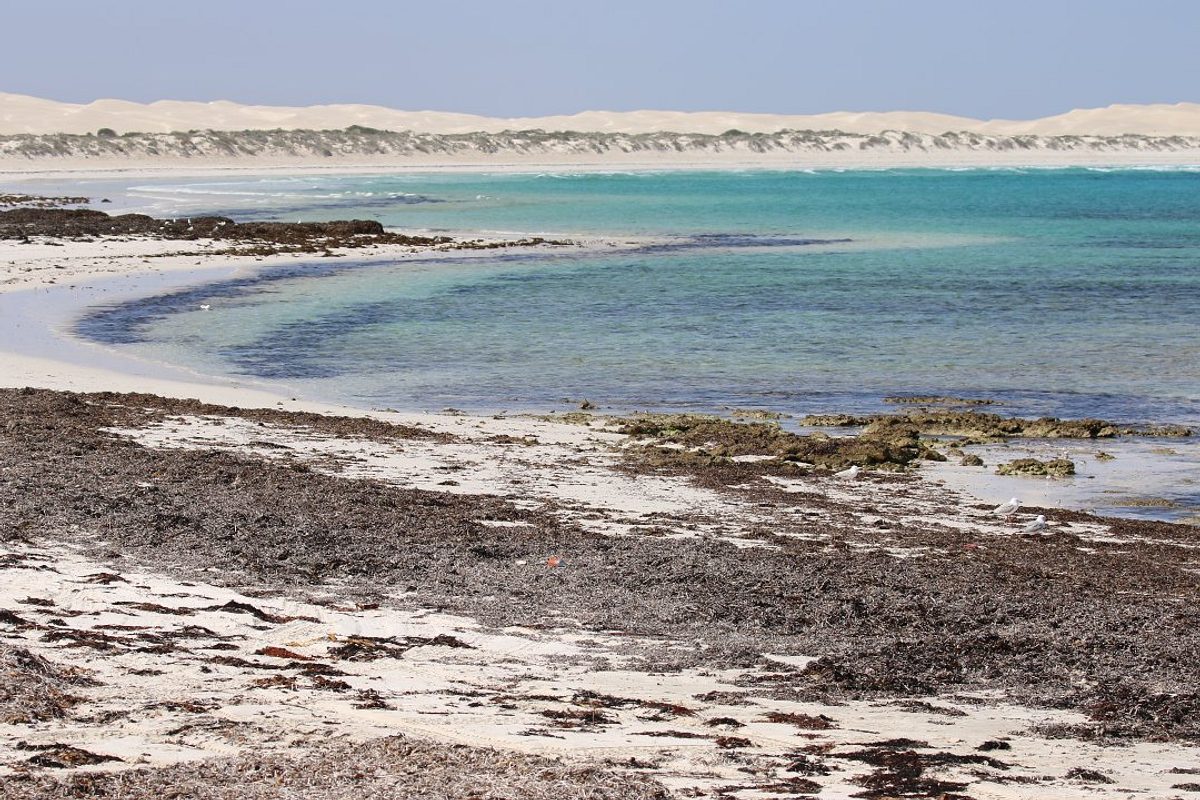 Day 4: Make your way to Head of Bight
Drive 2 hours west to the Head of Bight, which is located just outside of Nullarbor National Park.
A number of lookouts accessible from the Eyre Highway offer panoramic views of the cliffs and the Great Australian Bight.
If you visit in the cooler months (May to September), keep your eye out for southern right whales.
Head to Nullarbor National Park next and as you enter the park, check out the spectacular Bunda Cliffs that form part of the longest uninterrupted sea cliffs in the world.
Top tip: While you're in the area, check out the famous dog fence. At 5614 km, it's the world's longest fence and is used to keep dingoes out of the region to protect the sheep industry.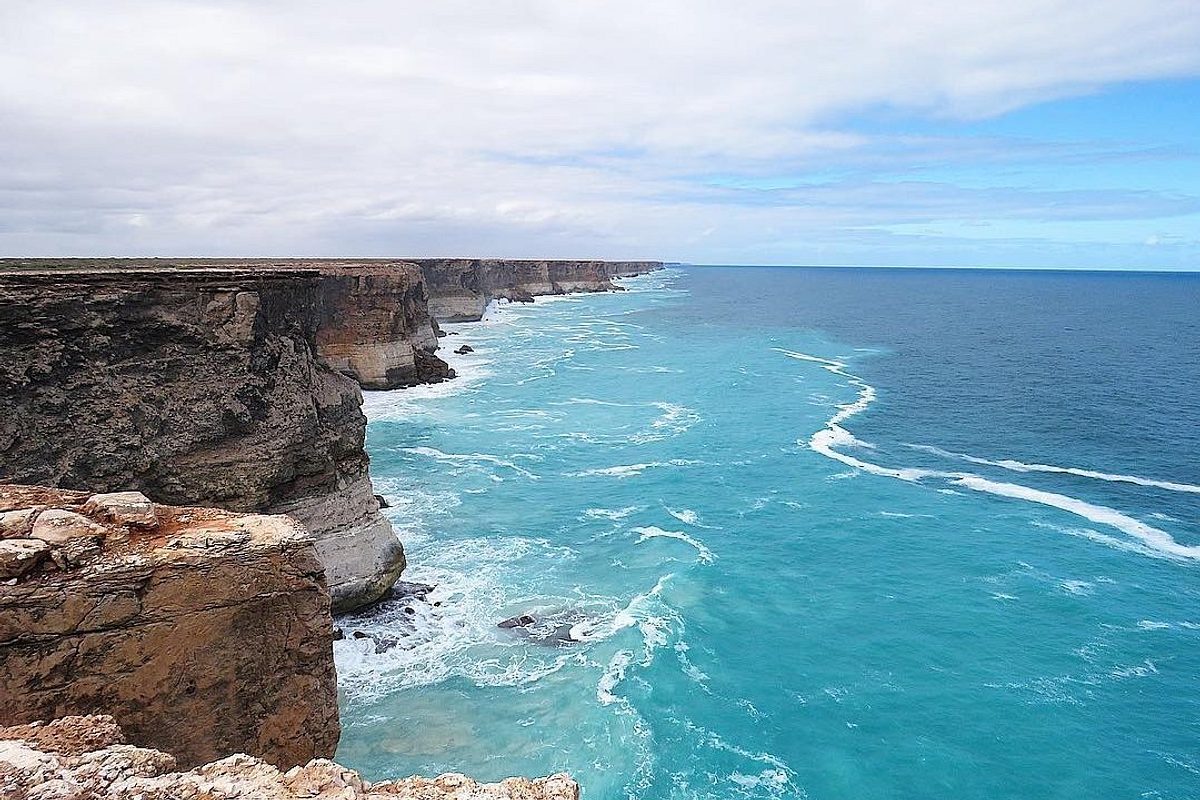 Day 5: Make your way home
Unfortunately all good things must come to an end, so unless you have a few extra days to spend here it's time to pack up and head home.
If you're heading back to Adelaide, it's going to be a long drive so make sure you take lots of breaks along the way.
If you've got a car full of kids, or you're just looking to pass the time, our ranges have created a bunch of road trip activity sheets to keep you busy.
Things to prepare before you go
Before you head into the park to start your day of adventure, buy your vehicle entry pass either online or from one of the booking agents on your way.
It's also a good idea to download park and campground maps on your phone while you still have internet reception, or get the Avenza PDF Maps app and download the park maps.
When you're in the park, the app will use your phone's built-in GPS to plot your real-time location onto a map – even when you don't have internet reception.
Make sure you pack enough drinking water and food. It's also a good idea to pack sun protection (a hat, sunglasses and sunscreen) and insect repellent.
If you're planning on hiking, it's also essential you wear suitable footwear and clothing, such as long pants.
There are no bins in national parks, so you'll also have to think about how you can take your rubbish home. Find out more about how you can leave no trace.
If you love this region, and want to visit others across the state, check out our blogs4 national parks to visit on and around the Yorke Peninsulaand5 national parks to visit on South Australia's Fleurieu Peninsulato get inspired.
(Main image courtesy of @aussie_places)