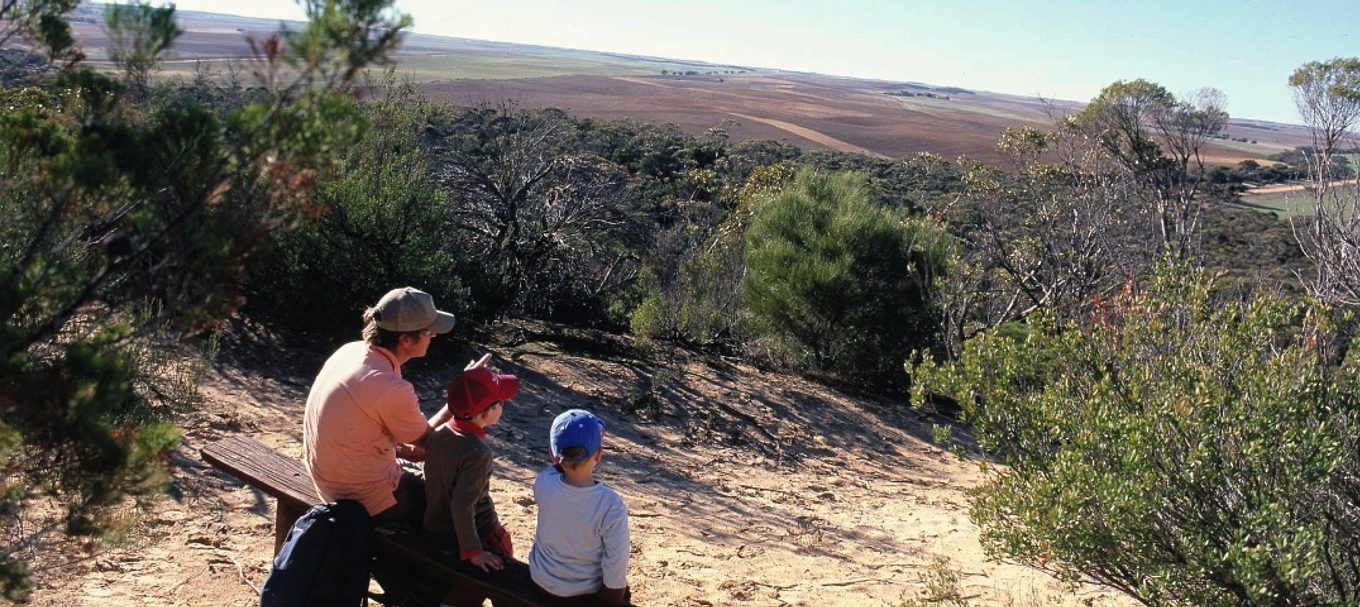 Take a walk in Karte Conservation Park: the Karte Conservation Park Hike
Explore a new walking trail each month in one of South Australia's national parks. Here's one to try next.
About 30 km northwest of Pinnaroo in South Australia's east is Karte Conservation Park, with its thick, low scrub and spectacularly steep sand dunes.
Karte Conservation Park Hike is the only trail in the park. It's a moderate hike, where the 1.5 km trail will take you just less than an hour to complete.
Starting at the campground, this short hike involves steep hills and spectacular views over the district.
It passes through a mallee ecosystem characteristic of the tall interlocking sand dunes that cover most of Karte Conservation Park.
As you walk along the trail you will see the contrast between the native vegetation on these tall sand dunes and the agricultural plains that surround the park.
Take the opportunity to learn about some of the species that call this park home – from the small groundcover species to the large trees – by stopping at the interpretive signs along the trail that explain the important role they play in the mallee landscape.
A picnic area is located near the start of the trail and provides an opportunity to enjoy the park's vast expanse of wilderness and admire the stunning views across the district.
Shaded parking is available at the campground and so are toilet facilities.
Getting there
Karte Conservation Park is located 30 km northwest of Pinnaroo and can be accessed via the Pinnaroo to Loxton Road.
Before you go, download the park map via the National Parks and Wildlife Service website or download it on the Avenza Map App. This app uses your phone's in-built GPS to place your location directly onto the map. Read our story to learn how it works.
Camping
There are three campsites available at Karte Campground that provide an opportunity to enjoy the park's vast expanse of wilderness and serene location.
You might even encounter one of the park's residents, such as the western grey kangaroos, echidnas or fat-tailed dunnarts.
Toilets, picnic tables and fire pits are also on hand at the campground. Just be sure to check the website for any fire restrictions before you light a campfire.