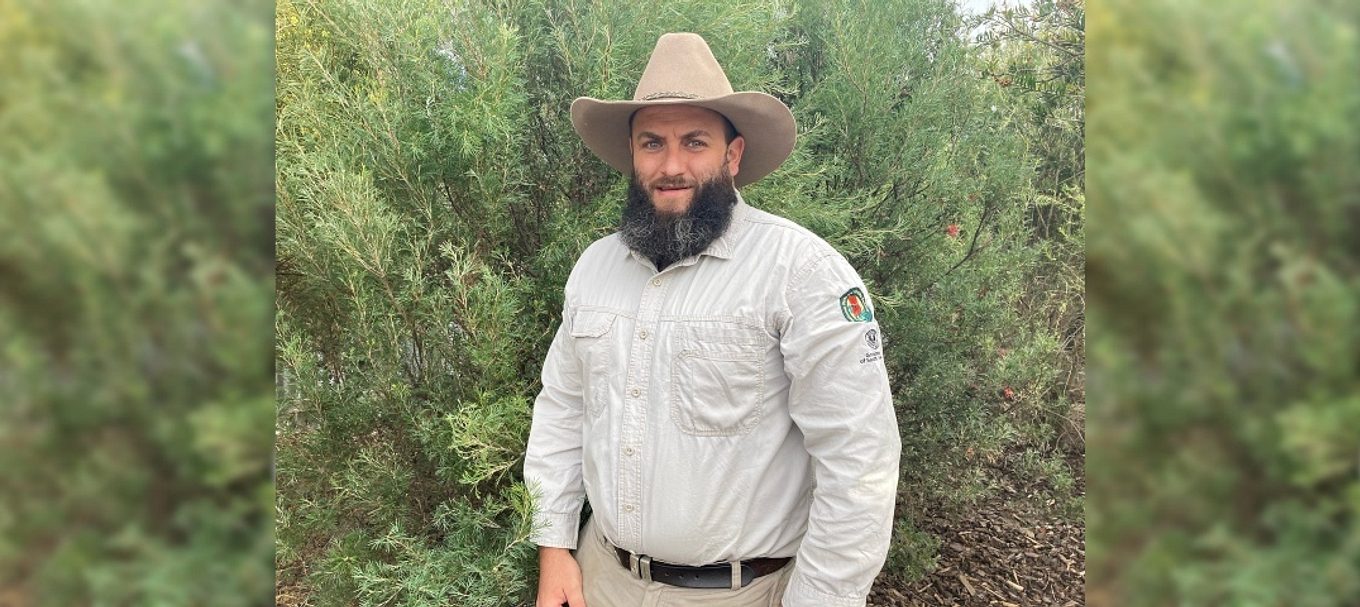 Ranger Tips – Ngarkat Conservation Park
Get insider tips on the best places to visit and must-do activities from park ranger Ryan Hamood.
Ngarkat Conservation Park is located 34 km south of Pinaroo in the east of South Australia, and features a magnificent mosaic of mallee and heath land, extending across 270,000 hectares of remnant coastal dunes.
If you're a four wheel drive (4WD) fanatic then this is the park for you – it's known for its remote 4WD tracks.
One of the most enjoyable is the iconic Border Track, which follows the border that separates South Australia and Victoria.
This narrow, sandy track passes through a fragile environment and requires drivers to have a high level of 4WD experience.
Don't worry, if two-wheel drive (2WD) is more your thing, part of Ngarkat Conservation Park is 2WD accessible and it's easy to get around.
Want some pointers about what to do on your next visit? We've asked park ranger Ryan Hamood for some insider tips. Here's what he had to say:
What is Ngarkat Conservation Park's best kept secret?
I love the vast variety of seasonal wildflowers that put on a show in the park in August and September each year.
Wherever you go in the park you'll find a different flower emerging from the sandy soil beneath, displaying multiple colours off into the distance.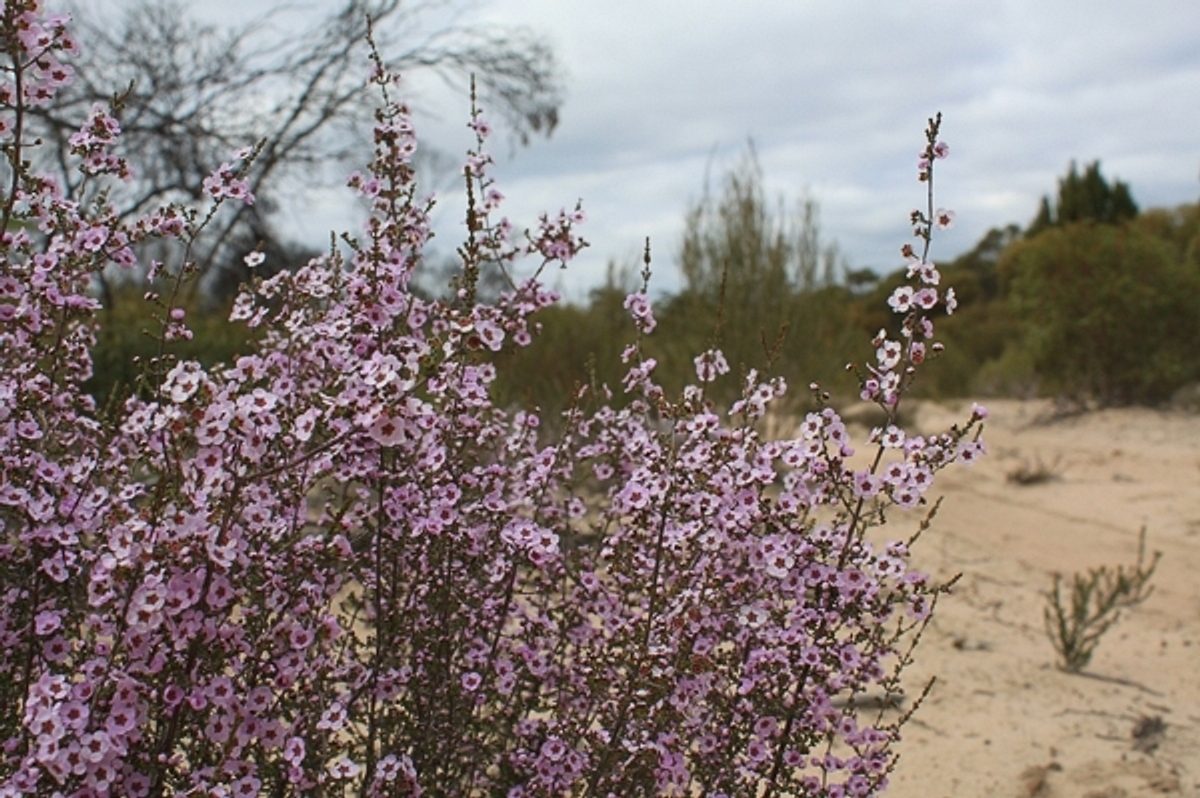 The same time of year, Mallee birds are actively bounding from one flower to the next or doing acrobatics to chase down the agile invertebrate for their next meal.
What are some seasonal highlights in Ngarkat Conservation Park?
Each year from 1 April to 31 October visitors have access to one of the parks most sought after tracks – the Border Track: one way section.
The track is a sought after destination by recreational 4WD vehicles from all over Australia and we're lucky enough to have it in our own backyard.
It's an extremely sandy track that presents difficult driving conditions, so travellers need to be well prepared and supported by other vehicles.
It's important that all our visitors are safe and responsible while 4WDing on this track. We advise visitors to make a phone call to the park office before heading out to the track to check on the conditions of the area.
There are many other 4WD routes you can take in this park, from short day-trips around the park to extended trips for those who are really adventurous.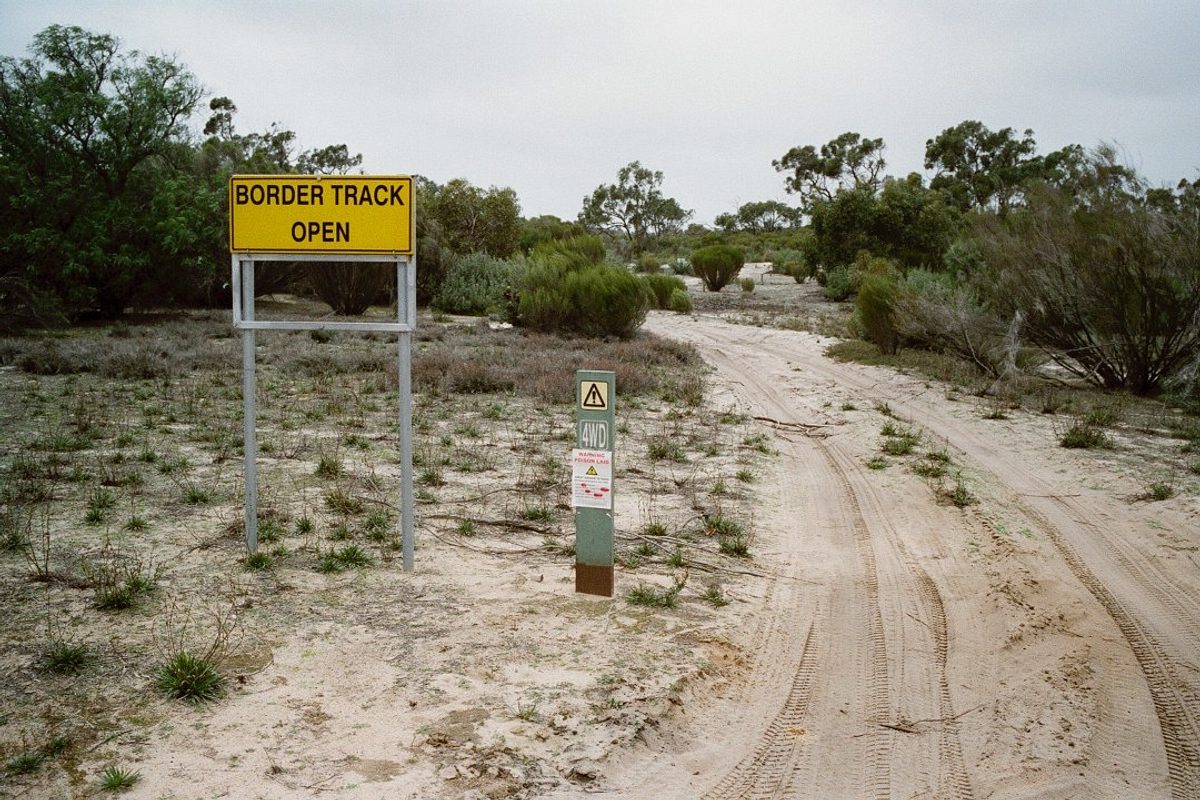 What is your favourite activity to enjoy in the park?
I really enjoy searching for the little native orchids in the undergrowth – so fragile, yet so strong to be able to survive in the mallee environment.
Top tip: If you're visiting the park in winter, orchids can be found across the park after winter rains.
What is the best view in the park?
The park offers so much variety from dunal lookouts to clay swales.
As you drive around the park the vegetation changes so much that you find yourself always looking and watching out the window adoring this unique place.
I really enjoy the Mt Rescue area of the park for its banksia covered flats and tracks that travel east-west, providing a real sense of the dune pattern in the park.
How much time do I need to visit Ngarkat Conservation Park?
Ngarkat is not just a destination, it's a journey. You will need more than a day to explore this park.
With more than 6 spectacular lookouts and 10 walking trails, the park has so much to see that you may need to stay a night and camp in one of the many campsites.
This way you'll be fully immersed in your surroundings and will have the opportunity to explore so much that this magnificent park has to offer.