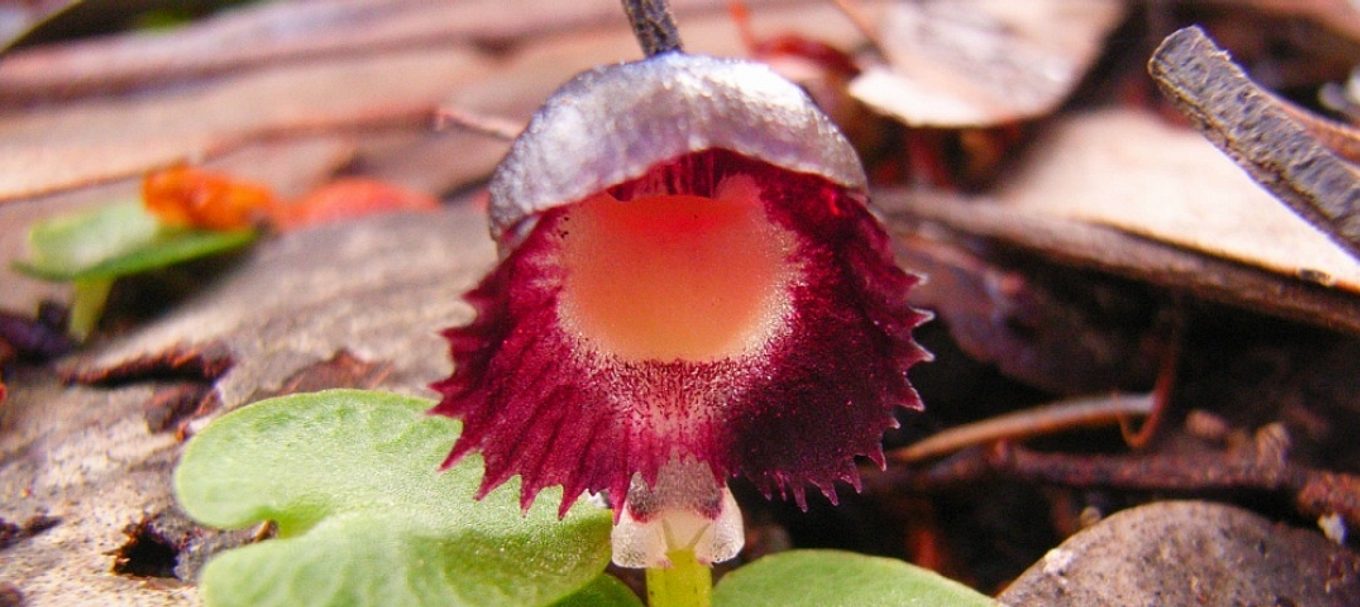 5 stunning orchids to look for in South Australia
The true beauty of nature is perfectly summed up in some of SA's native orchids. Which of these can you find?
In South Australia, there are more than 350 species of native orchids. They play an important role in nature – knowing how many there are and where they are found can give us an indication of the environment's health.
However, some of these fascinating plants are endangered, including the delicate looking bayonet spider-orchid (Caladenia gladiolata), with its maximum of two flowers, and the pink-lipped spider-orchid (Caladenia behrii), which, like all spider orchids, has only one leaf.
There's also the closed-fingers orchid (Caladenia cleistantha), a rare species found in tiny numbers on the Fleurieu Peninsula. It's an unusual looking plant because it has just a single flower that never really opens.
Around the world, most orchids grow on rock surfaces, trees or on other host plants. The technical name for this trait is 'epiphytic'. SA orchids are unusual though, because they grow directly in the ground.
Orchids can be pollinated by native bees, native wasps, native flies, ants and fungus gnats, or they can self-pollinate, which means they don't need assistance to reproduce.
Different orchids flower at different times of the year. But with some species being as small as 2 cm, you could easily walk straight past them – or even worse, tread on them by accident.
Here are five you might like to look out for:
1. Pink hyacinth orchid (Dipodium roseum)
Growing up to 1 m tall, you would think this orchid would be easy to spot. But because it has no leaves, and is just a stem before its flowers open, it might still be a bit of a challenge.
This species, like most SA orchids, has a tongue – technically a labellum. The pink hyacinth orchid has a stripy tongue, something that sets it apart from its rare spotty cousin the D. paradalinum.
The flowers for this species are out and about from November to February.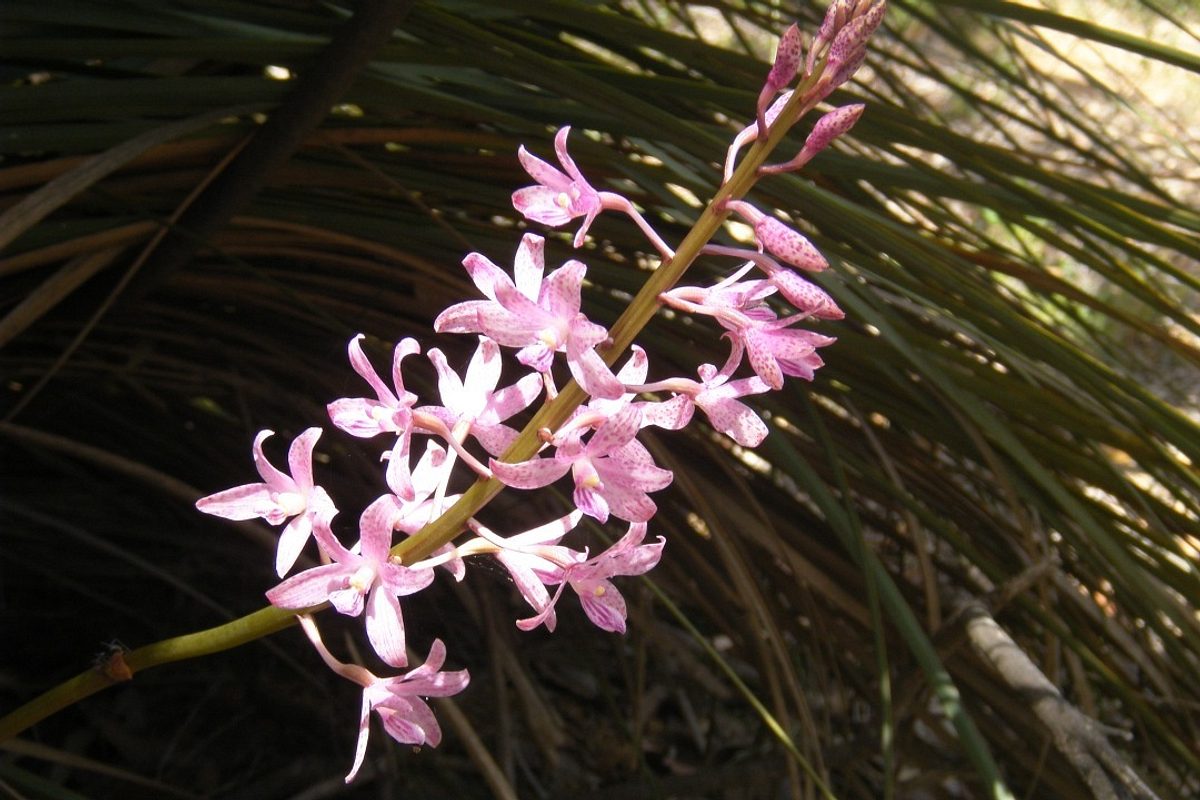 (Image courtesy of Robert Lawrence)
2. Fire orchid (Pyrorchis nigricans)
Known as the red-beak, undertaker or black fire orchid, this spring flowering native species grows up to 30 cm tall and has a particularly important relationship with fire.
Without fire, they rarely flower – so you're more likely to see just the flat, ground-hugging green and red leaves of this species, sometimes the size of a small saucer, than their maroon and white flowers.
The name 'black fire orchid' relates to the way its flowers and leaves turn black after the plant has finished flowering. Surprisingly, even when the flowers are dead and dried out, they still keep their shape.
This species self-pollinates but it is unknown whether it is also pollinated by anything else.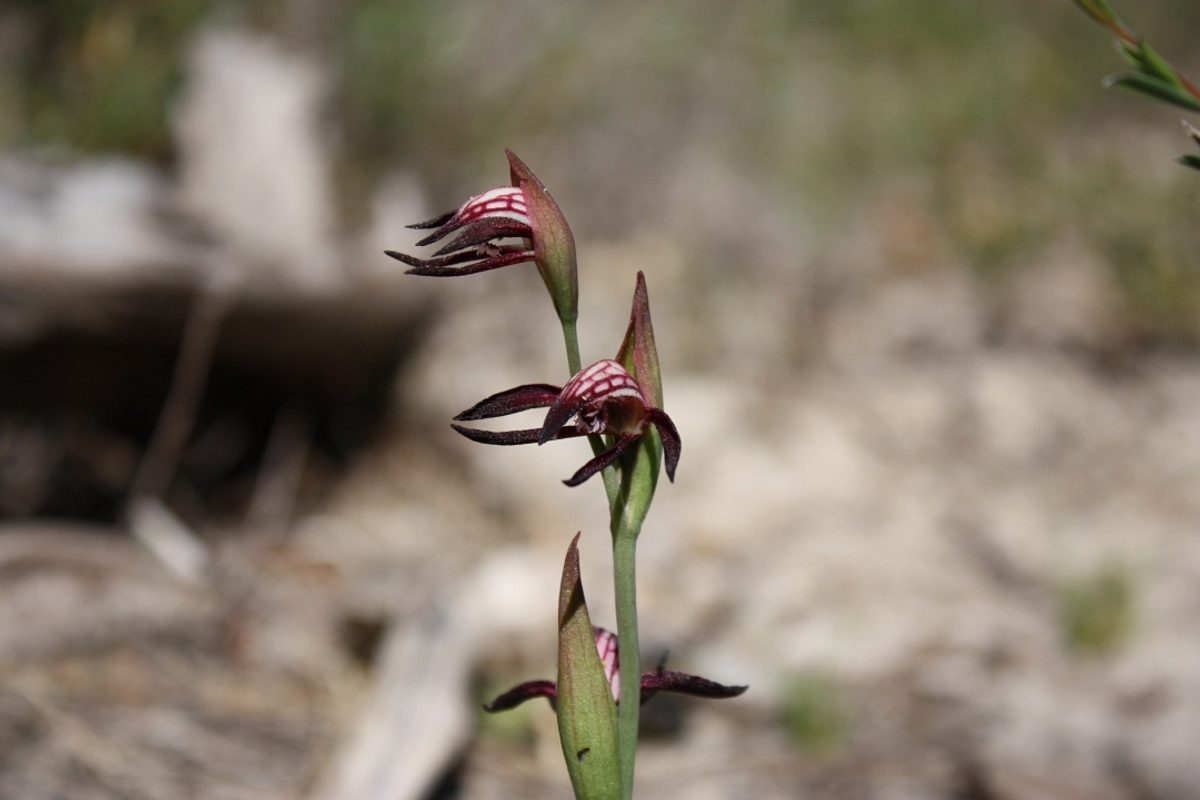 (Image courtesy of Jason Tyndall)
3. Veined helmet orchid (syn Corysanthes diemenica)
At a tiny 2 cm tall, you will need to keep your eyes peeled to spot the veined helmet orchid when it flowers in July and August. They grow in groups though – also referred to as colonies – so that might make them a tad easier to find.
Look for a flower that resembles a gum nut from above. If you have a magnifying glass, you'll notice that this tiny flower also has tiny teeth!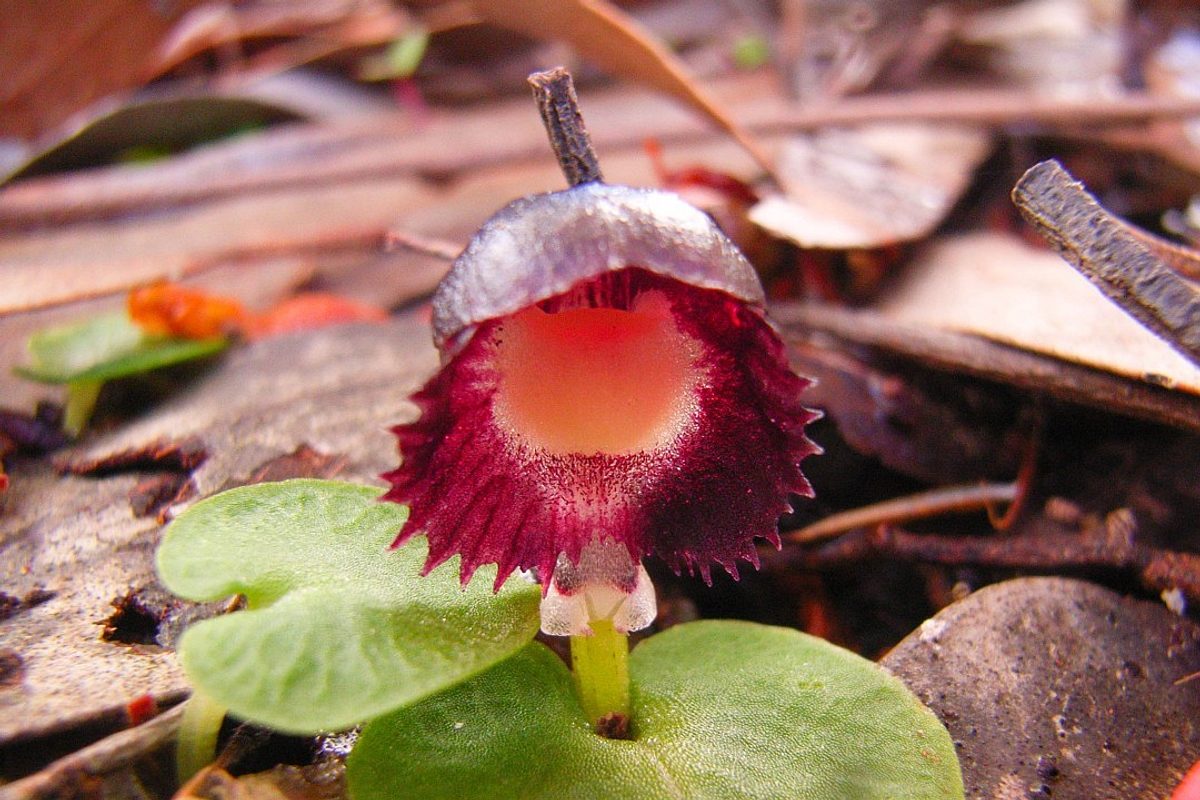 (Image courtesy of David Manglesdorf)
4. Spotted donkey orchid (Diuris pardina)
With its spotty flower and two big 'ears' (which are actually flower petals), you can see why this species is known as the spotted donkey orchid. You might also hear it referred to as the leopard orchid – also self-explanatory.
The flower of this species is about 3 cm across, and the entire plant is about 40 cm high. You'll find it flowering from August through to October.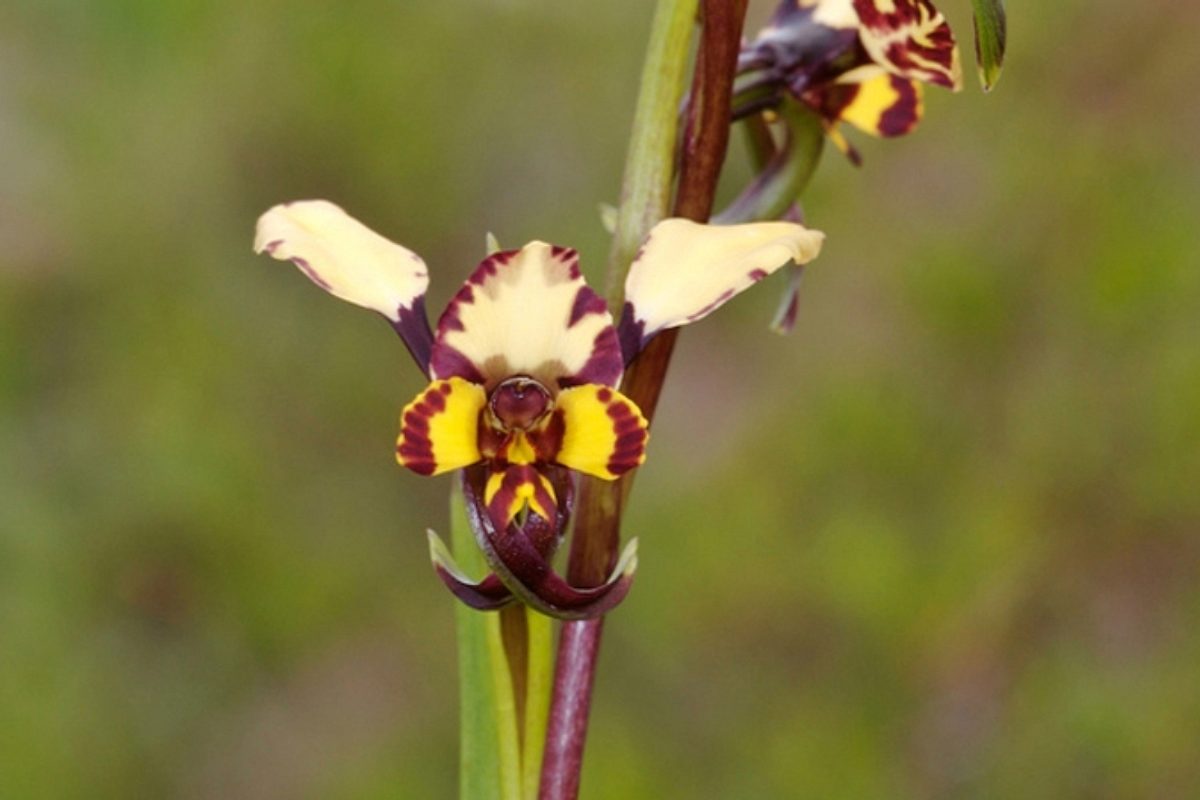 (Image courtesy of Kris Kopicki)
5. Maroon-hood (Pterostylis pedunculata)
This bizarre-looking orchid is found in colonies and reaches a maximum of 30 cm tall. Its flower is shaped like a hood and looks as though it has two aerials sticking out of it.
It has veiny leaves that grow on the ground in a flat rosette, and is pollinated by a fungus gnat. You'll spot this flower from late July to October