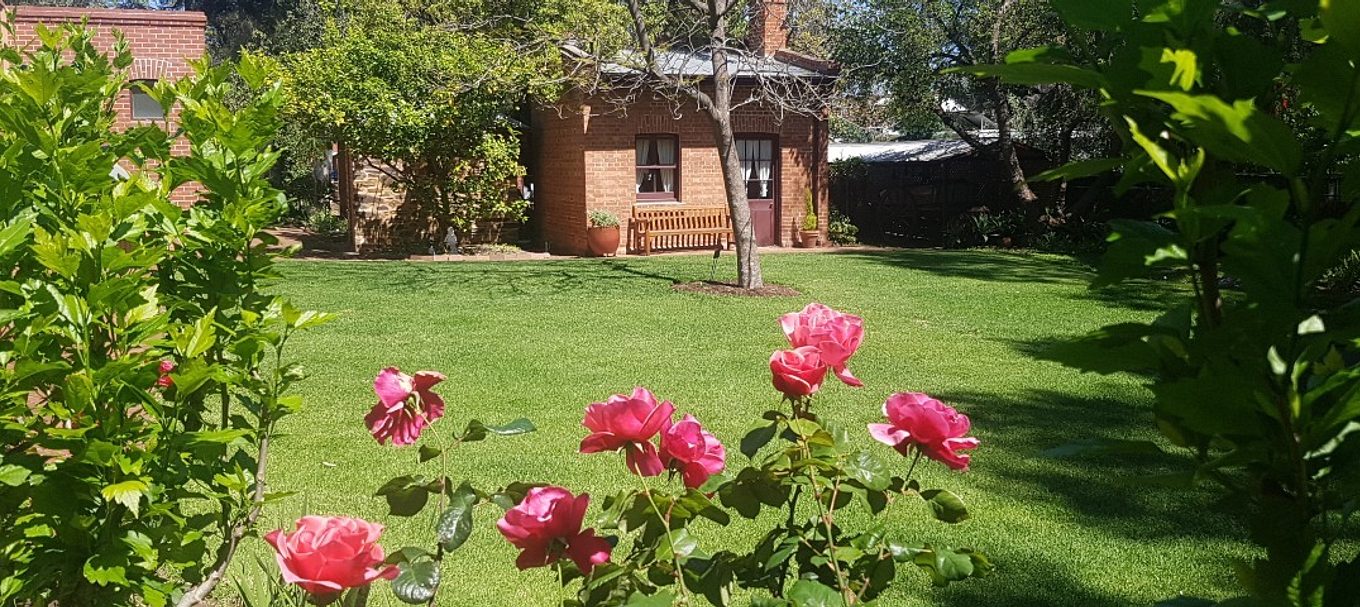 Your guide to Adelaide's historic Cummins House
Heritage-listed Cummins House is hosting a Rose Show this weekend. Learn more about the site and this unique event.
The western beachside suburb of Novar Gardens is where you'll find Cummins House and its charming gardens.
Representing the frontier spirit of Adelaide's first settlers, Cummins House is one of Adelaide's earliest extant buildings – once commanding panoramic views in its farm setting.
Originally the residence of South Australian pioneer and politician John Morphett, the house was purpose-built for him in 1842 and in it lived five generations of the family until sold to the state government in the 1970s.
Very few residences in SA have been occupied by one family for such a long period of time.
Roses, mermaids and music
This Sunday 8 November, Cummins House plays host to a special event 'Roses, Mermaids and Music', which promises to be a can't-miss opportunity for green thumbs to get together to celebrate all things roses.
The house itself will not be open as the event is focused on the wonderful gardens, however, attendees will be treated to quest speakers from the Heritage Rose Society and Rose Society SA, and stories from the Morphett descendants.
Devonshire tea will be on offer (bookings are required though), as well as guided garden tours and plant sales.
The Victoriana Society will also be there, showing off their period costumes. Coffee will be available, along with a sausage sizzle and a range of fun activities for the kids.
A feature of the event will be live stringed instrument performances presented by Recitals Australia.
It's not too late to book a spot at the event – head to the website now.
Other ways to visit Cummins House
The grounds and buildings of Cummins House are used for multiple purposes today, with the occasional periodic film and photographic session shot on site, taking advantage of the property's pristine gardens which are tended by volunteers.
The site is also a popular venue for weddings, seminars, formal dinners, birthday parties and funerals, with public tours held on the first and third Sunday of each month from 2:00 pm till 4:30 pm.
And with the promise of a nice Devonshire Team at the end, the $10 cost is a reasonable investment for a relaxed look back into Adelaide's early history.
Bookings are essential as the number of people in each group is limited to comply with COVID-19 requirements.
Learn more about our state's history with our stories: 7 heritage places in SA you might not know about and 5 national parks in SA that are rich in Aboriginal cultural heritage.