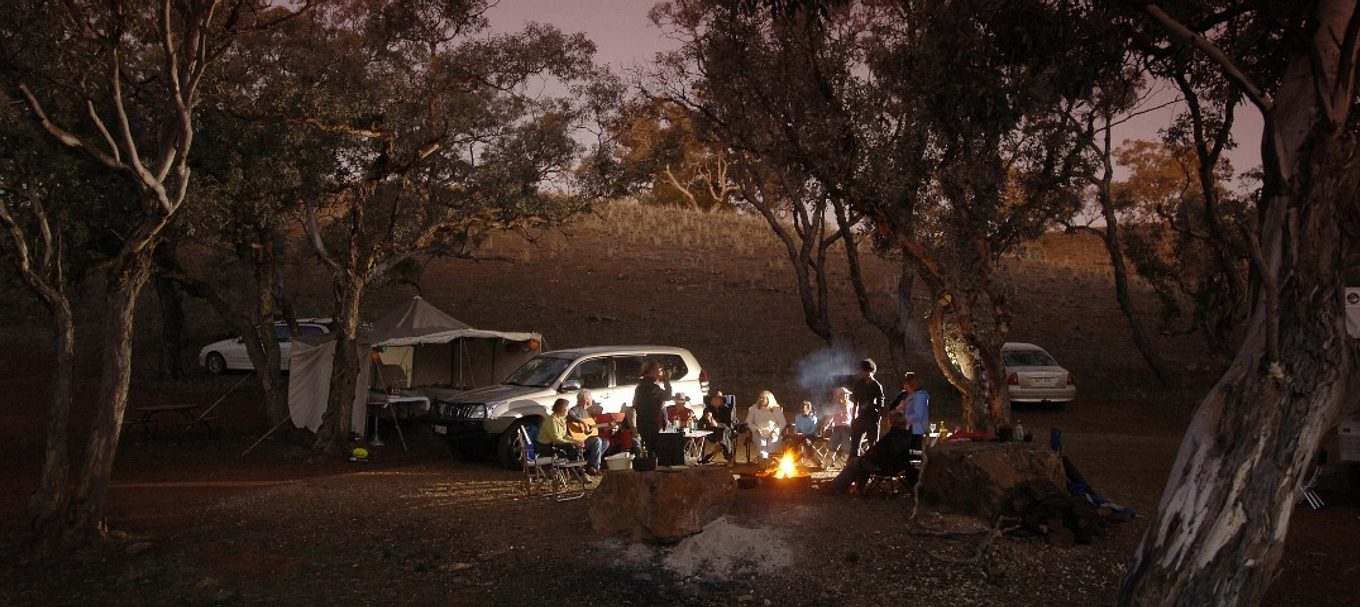 Where last-minute October long weekend campsites are available in South Australia's national parks
There's still time to book a camping trip for the long weekend. Here's what's available in SA's national parks.
The sun is shining, the birds are singing and the trails are waiting – it's almost time for the October long weekend (Saturday 2 October to Monday 4 October).
Haven't made plans yet? Look no further than a national park.
Campsites in South Australia's national parks can be booked up to 12 months in advance and the most popular sites sell out quickly around holiday times.
This means that almost all sites are now booked out at parks such as Dhilba Guuranda-Innes National Park, Murray River National Park, Mount Remarkable National Park and Deep Creek Recreation Park.
But don't despair, there are still plenty of options to camp in a national park, particularly if you're willing to try a lesser-known park and campground or travel a little further afield.
We've rounded up a list of places where you can still book in:
Limestone Coast
Murray River
Eyre Peninsula
Flinders Ranges and Outback
Kangaroo Island
Note: ferry bookings to Kangaroo Island can sell out around holiday times, so Kangaroo Island parks might only be an option if you're a local, if you've already booked your ferry, or if you're happy to fly to the island.
Availability at these campgrounds for the October long weekend is correct as of Monday 27 September, 2021.
Top tip: Campsites can be booked 12 months in advance, so if you've missed out this year you can always book ahead for next year.
New to camping? You might be interested in reading these blogs: tips for beginners, camping dos and don'ts, essentials to pack and easy campfire recipes.
This story was originally posted in September 2020 and has been updated with details for 2021.