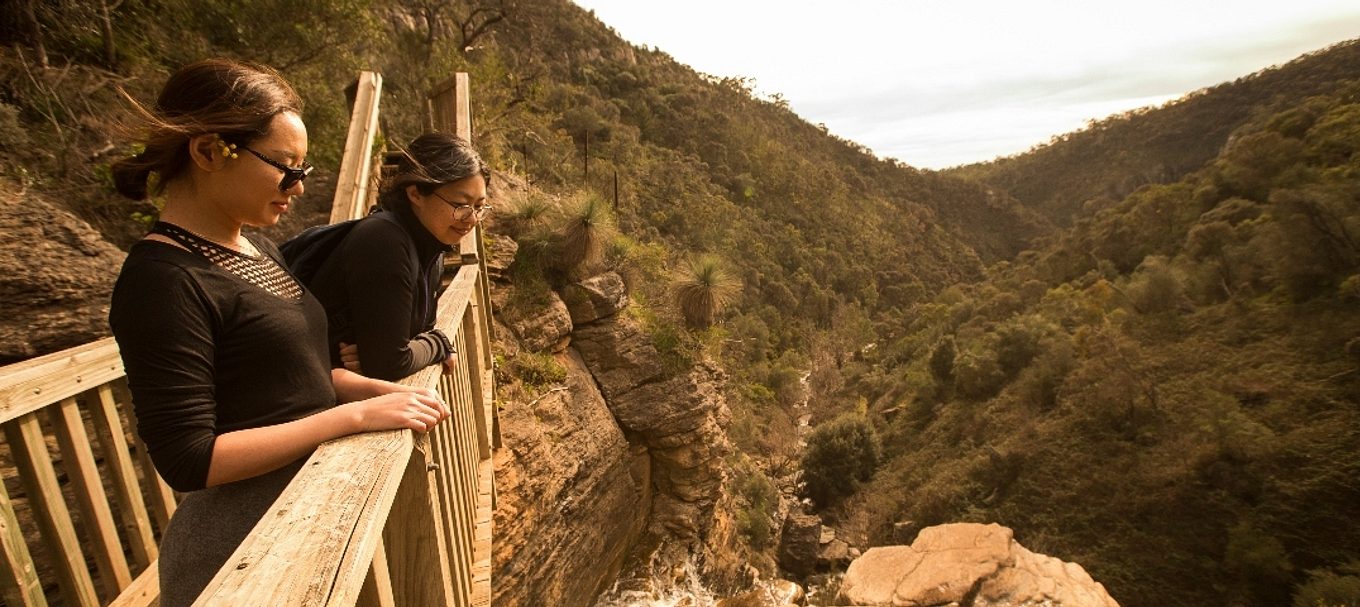 How to spend a day in South Australia's Morialta and Black Hill Conservation Parks
Want to make the most of your visit to this iconic park? We've got you covered with this one-day itinerary.
Located at the beginning of the Adelaide Hills, Morialta and Black Hill conservation parks are popular destinations with local and not-so local visitors.
Enjoy the rocky ridges, gully scenery and flowing waterfalls that make up Morialta Conservation Park, or the various walking trails at Black Hill Conservation Park. The trails throughout both parks take you past a wide variety of flora that offer a stunning display of native flowers.
This itinerary covers how to spend a day in nature in these two parks – from exploring trails that aren't filled with crowds to walking up the many steps to Giants Cave, there's plenty to keep you busy.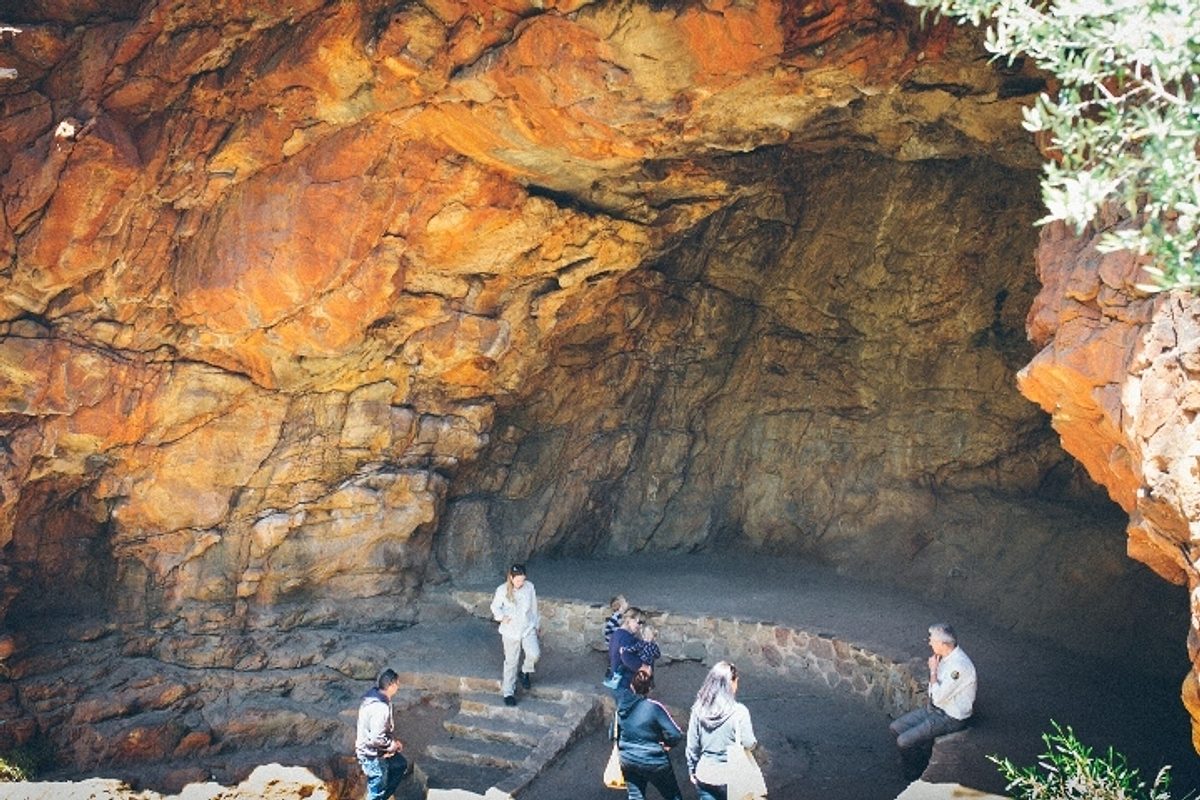 Morning:
Start your day early at Morialta Conservation Park to avoid the crowds and walk along Morialta Falls Valley Walk to First Falls.
This trail follows Fourth Creek within the Morialta Gorge and is a short, enjoyable walk for people of all ages and physical abilities.
Along the way you can view wildlife in the large gum trees, including koalas and plenty of bird life.
The trail zig-zags across the creek passing over the boardwalks – or if you have your gum boots on you can explore within the creek itself across eight vehicle fords.
Along the way, be sure to climb up to Giants Cave and see who can give the loudest 'coo-ee!'
Following this, why not try one of the many hikes? Try the Morialta Falls Plateau Hike and take in the impressive views of First Falls and Second Falls from Kookaburra Rock and Deep View Lookouts.
You can also access the top of First Falls where you can watch the water plummet to the valley below. This is particularly impressive in the winter when the water is flowing at its strongest.
Allow two hours to stop and take in all the sites on this walk.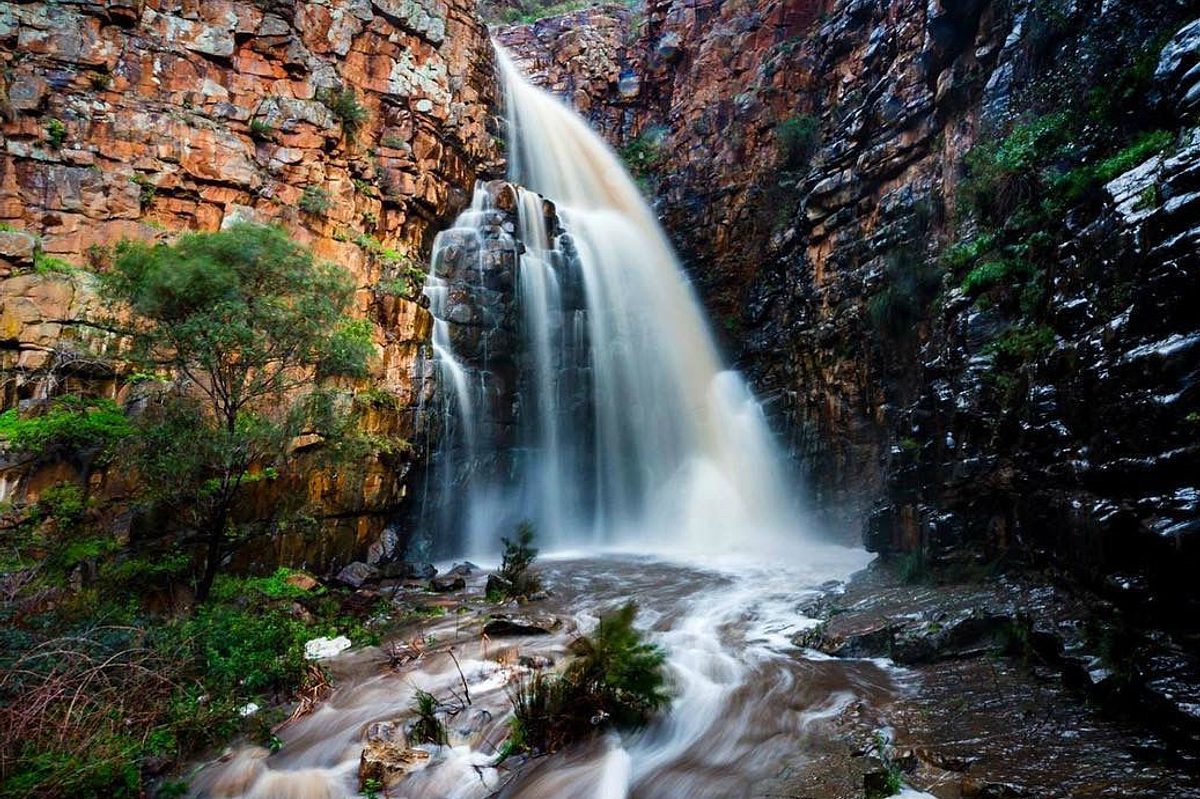 Chasing waterfalls? Read 5 of South Australia's waterfall-worthy national parks to find more.
Lunch:
When you've made it back from your hike, or if you have young children to entertain, enjoy a picnic lunch around the Mukanthi Playspace off of Stradbroke Road.
The playspace comprises a large lawned picnic area with electric BBQs to use and is an ideal location to sit back and relax or kick a footy around.
The award-winning nature-themed playground offers five fantastic main attractions that will keep the kids occupied for hours.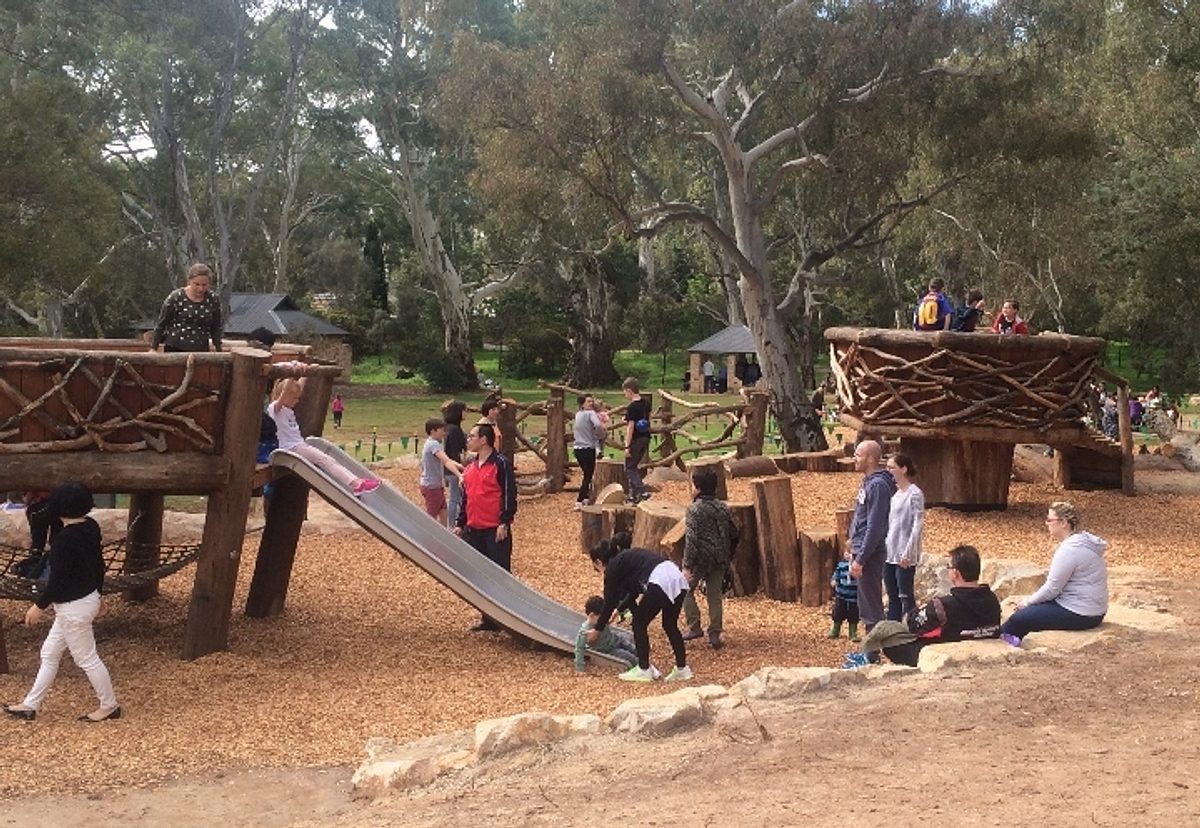 Want to discover more playgrounds in national parks? Read 3 nature play spaces to try these school holidays.
Afternoon:
After lunch, jump in the car and head to Black Hill Conservation Park, which offers fantastic bushland, and choose a walk to suit your time and abilities.
For a challenging hike take the Summit Trail, accessed by Addison Avenue, which will reward you with stunning views. For a shorter, less challenging hike, why not explore the Ambers Gully Trail from Gorge Road.
If you'd like a more relaxing stroll, try to spot kangaroos by exploring the flat areas near Everest Track and Ghost Tree Gully Track, or meander through the Wildflower Garden trails and sit and enjoy the quiet and listen out for bird calls, both accessed from Addison Avenue.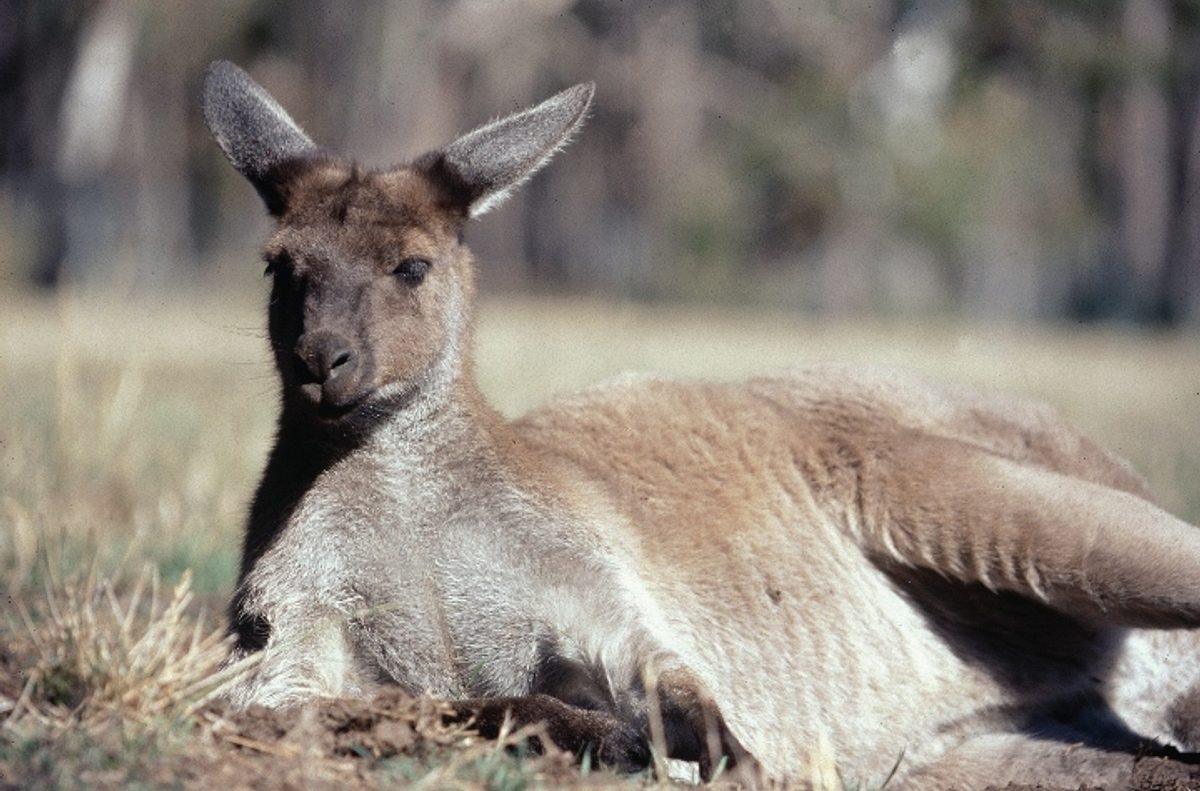 Things to prepare before you go:
It's a good idea to download the Avenza Maps app and download the park maps before you head off.
When you're in the park, the app will use your phone's built-in GPS to plot your real-time location onto a map – even when you don't have internet reception.
Make sure you pack enough drinking water and food as there are no shops located within the park, however there are BBQ and picnic facilities.
It's also a good idea to pack sun protection (a hat, sunglasses and sunscreen) and insect repellent. If you're planning on hiking, it's also essential you wear suitable footwear and clothing, such as long pants.
New to hiking? Read 8 things to take on a hike in South Australia's national parks.
Want to know more about these parks? Read our Ranger tips story by Park Ranger Steph Cole.