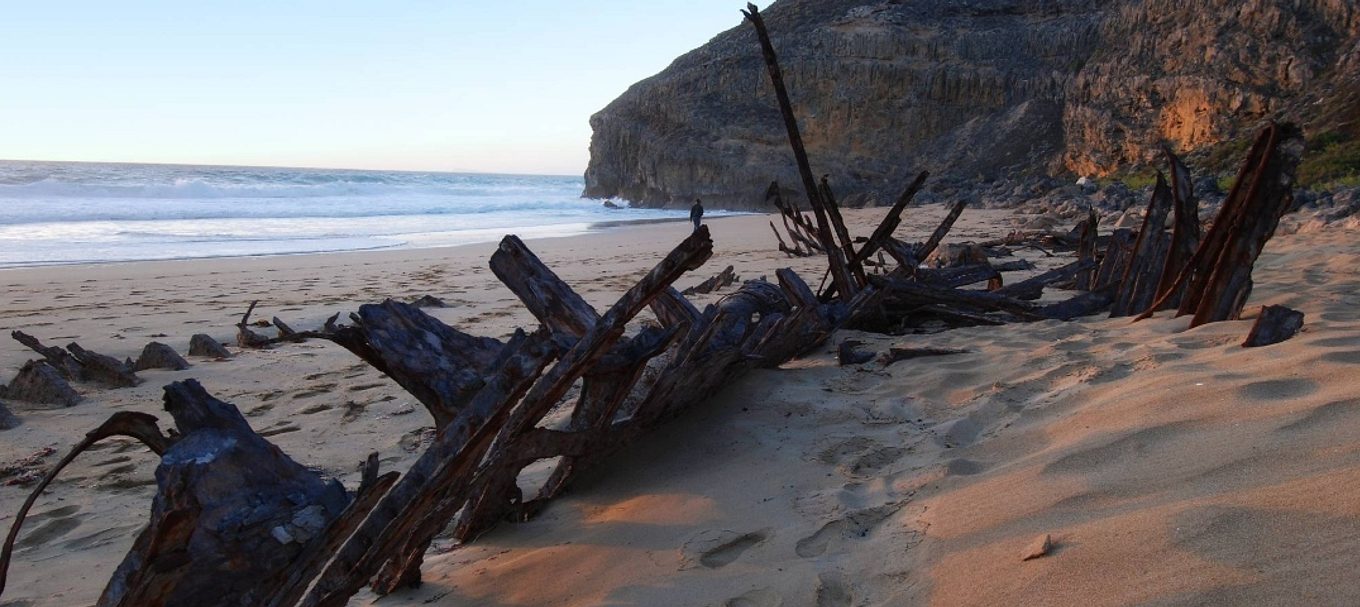 How your photos can help document the history of SA's Ethel shipwreck
Work is underway to preserve the history of South Australia's Ethel shipwreck. Here's how you can be involved.
With more than 800 shipwrecks recorded along coastal and inland waters, South Australia has a rich maritime history.
There are nine maritime heritage trails along the SA coast and River Murray, both above and below the water, where you can learn about the history and archaeological significance of the vessels that once traversed the state's waterways.
Our friends at Heritage South Australia are working to preserve some of that history by producing a time-lapse photo sequence of one of the state's most visited shipwrecks, the Ethel wreck.
And the best part is, you have the chance to contribute.
Here's what we know about the Ethel and how you can be part of the time-lapse project.
About the Ethel
The shipwreck of the Ethel, a 711-tonne, three-masted iron barque built in 1876, lies on Ethel Beach within Dhilba Guuranda-Innes National Park on SA's Yorke Peninsula.
In January 1904, while en-route from South Africa, the Ethel ran aground during a storm, landing on the beach above the low tide mark.
The ship remained largely intact for many years, slowly falling apart over many decades, until the hull finally collapsed in the mid-1980s.
There's still plenty of the Ethel to see, with many large pieces of rusted iron jutting from the sand, marking the ship's outline.
Sometimes in winter you can even see all of the Ethel's remains as the sand that covers the wreck is washed away by the heavy weather.
How you can get involved
Heritage SA wants your footage of the Ethel shipwreck from over the decades.
Images and videos from Heritage SA's archive, and those sent in by you, will be used to create a time-lapse photo sequence of the ship since it wrecked in 1904 until now.
The photo sequence will be a visual reference of the formation process for a shipwreck site, going from intact shipwreck to dispersed wreckage.
Digital photos and videos can be submitted online, and any physical media, including old slides or videos, can be submitted through the Department for Environment and Water's Customer Service Centre, located on the Ground Floor, 81-95 Waymouth Street, Adelaide.
If you are submitting physical media, Heritage SA will return it to you once it has been converted to a digital format.
To have your footage included in the time-lapse make sure you submit it by 31 March.
Once the photo sequence has been completed, it will be made available for the public to see and enjoy.
Interested in learning more about shipwrecks in SA? Check out theseshipwrecks of the River Murrayandshipwreck trails.