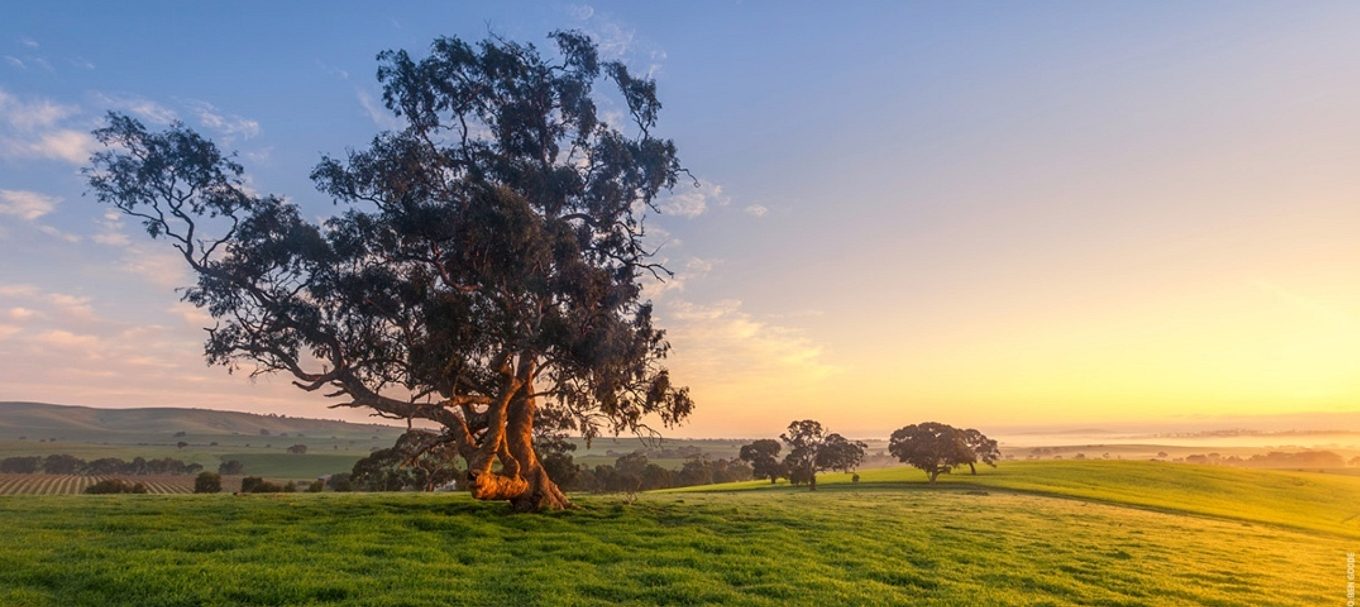 Unpacked: South Australia's new way of managing natural resources
Want a simple explanation of the Landscape SA natural resources management reforms? Here's what you need to know.
The way natural resources are managed in South Australia has entered a new era, with a series of new reforms paving the way for a back-to-basics approach.
Here's what's in store with the new Landscape SA reforms and what these changes mean for you.
1. What's new?
New legislation has been created that would enable the establishment of regional boards that have greater autonomy for how natural resources are managed in their regions.
The eight new regional landscape boards and a new metropolitan board, Green Adelaide will operate at arm's length from government to deliver simple, effective and clear priorities to empower local communities to be responsible for sustainably managing their region's natural resources.
The legislation – the Landscape South Australia Act 2019 – was developed after extensive consultation with industry, stakeholders and communities across our state. It will replace the current Natural Resources Management Act 2004.
The legislative aims to deliver a stronger, back-to-basics system with an emphasis on effective water management, pest plant and animal control, soil and land management.
2. What are benefits?
The key benefits expected to flow to regional communities as a result of the new legislation include:
Eight regional landscape boards – with greater autonomy and flexibility to respond to local issues, including managing their own budgets and staff.
The creation of Green Adelaide – a new and innovative organisation charged with transforming Adelaide into a world-leading, sustainable, green and climate-resilient city.
Simpler regional plans – with five priorities that are easy to understand.
Greater community representation – with three out of seven boards members (on each board) to be elected by community members from 2022 (except for specialist board Green Adelaide and the Alinytjara Wilurara (AW) board, which is already represented by select regional leaders).
A State Landscape Strategy – to improve coordination between regional and state priorities.
A Landscape Priorities Fund – with levies collected in Adelaide being spent in regions to support larger statewide management issues, such as bushfire recovery, drought and agricultural resilience.
A stronger focus on climate resilience and biodiversity – to support the development of resilient landscapes and sustainable primary production.
A Grassroots Grants program – with greater opportunities for volunteers and local community organisations.
Less red tape and simplified compliance – to enable boards to get the job done more easily.
Capping land and water levies– to ease financial pressures on landowners.
Stronger partnerships with landholders and Aboriginal communities – to ensure the knowledge of our regional communities and First Nations is respected, recognised and used in the management of our landscapes.
3. Will there be any changes in how the public will be able to access advice, support or programs?
The new landscape boards will continue to deliver services to, and partner with, regional communities.
Communities will be kept up-to-date on any changes by the new regional landscape boards.
To stay informed, sign up to receive updates via the website.
4. When will landscape boards and regions be established?
The landscape boards have now been established, and Presiding Members of each board were appointed earlier this month. You can also view the new regional boundaries.
5. When will landscape board members be appointed?
Presiding Members, who were appointed earlier this month, have also been appointed as the sole member representing a region's current Natural Resources Management board until the current NRM Act is officially turned off and the Landscape SA Act is fully operational – as of 1 July 2020.
With the exception of the AW and Green Adelaide boards, a process has begun to appoint the remaining board members.
For AW, the situation is a little bit different. Current members of the AW NRM Board will remain as members of the AW NRM Board and have also been appointed as members of the AW Landscape Board.
For the newly formed metropolitan landscape board Green Adelaide, a Presiding Member will be finalised in the coming weeks.
6. What skills are required to be considered to be a board member?
Landscape boards will be made up of experienced, emerging and respected community leaders, often with established networks with relevant stakeholders and partners.
An effective board will need a broad range of skills, experience and knowledge in areas relating to the effective operation of organisations, and the practical issues of community-based landscape management.
Board members will be appointed for their skills, knowledge and experience.
Candidates will ideally live in the region they represent. Candidates who live elsewhere and have a deep understanding of the region's landscape management may also be considered.
Membership on the board will aim to reflect the region's diversity in culture, gender, experience, skills and age.
7. How do I apply to become a landscape board member?
All people with relevant skills, knowledge and experience are encouraged to apply to be a board member.
You'll need to complete an expression of interest application form online and submit a current CV and three referees.
Alternatively, you can pick up, or request, a hard copy application from your local regional office, or from the Landscape Services support team.
Alternatively, you can post your application to The Governance Officer, Landscape Services, at the Department for Environment and Water, GPO Box 1047, Adelaide SA 5001. Applications close on Friday 6 March 2020.
To learn more about Landscape SA visit thewebsite. To understand more about some of the work being undertaken by the Department for Environment and Water to help South Australia's environment, read about theBlue Carbon Strategy for SAor theDirections for a Climate Smart South Australia paper. Or check for the latest updates onEnvironment SA News.