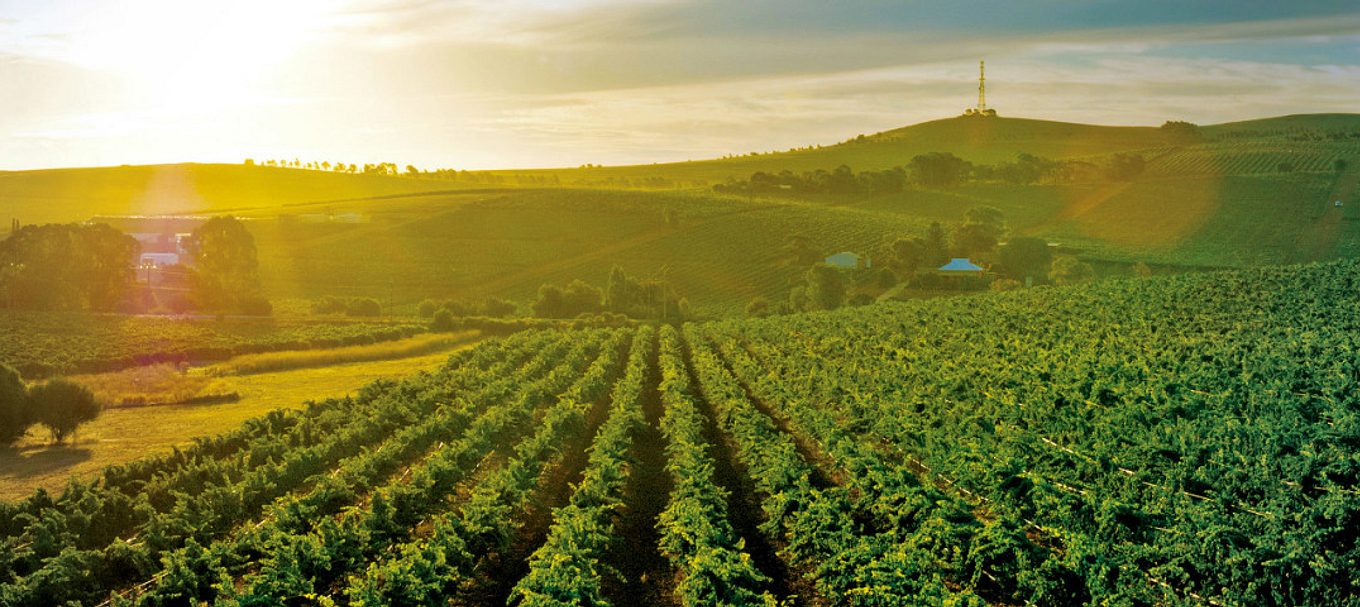 Unpacked: South Australia's new plan to respond to climate change
Want a simple explanation of climate change and how SA is responding to it? Here's what you need to know.
South Australians have been taking action to tackle the challenges of rising temperatures, changing rainfall patterns and rising sea level.
The state government has set out its policy directions to help guide its work to mitigate climate change, unlock new jobs and economic growth, as well as enhance South Australia's livability.
Before we explain what this work looks like, let's start with some basics about climate change and its impact on our state.
What is climate change and what does it impact?
The term 'climate change' refers to a long-term change to climate, like temperature and rainfall.
Scientists say our climate is warming and that this warming is caused by excess greenhouse gases being released into the atmosphere.
Excess greenhouse gases are caused by the use of materials like oil, coal and natural gas, which give energy to things like cars, planes, trains and heaters.
These gases cause the planet to heat up by acting as a blanket that traps heat near the surface.
This has a number of impacts like hotter days, less rainfall, rising sea levels and a greater number of extreme weather events such as floods, storms and bushfires.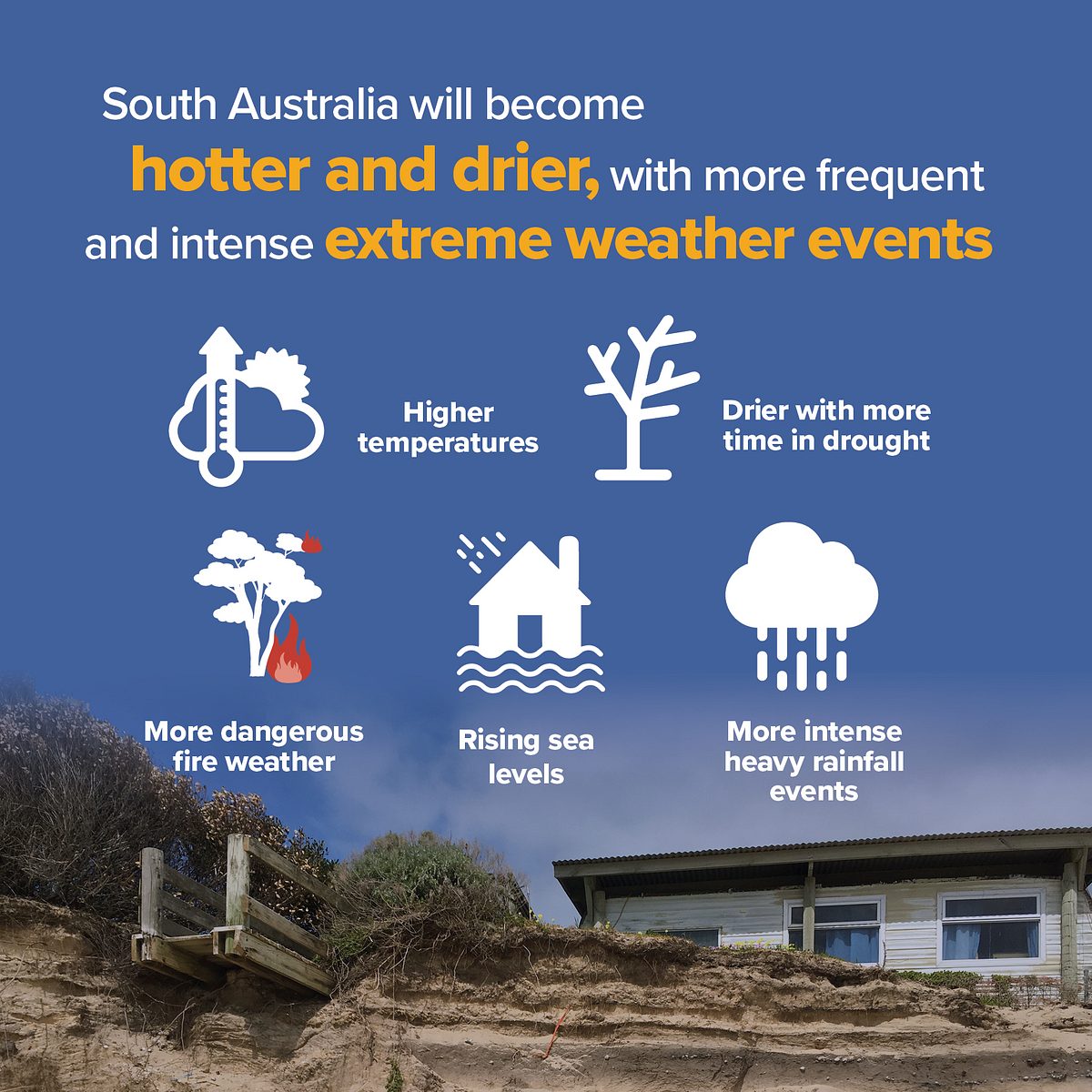 How much is South Australia's climate changing?
South Australia is becoming hotter and drier, with more frequent and intense extreme weather events.
This includes hotter days and longer heat waves, less rainfall overall, more days of extreme fire danger, sea level rises (estimated to be up to 0.8 metres by 2100) that will, in turn, increase coastal erosion, and heavy rainfall events that will increase the risk flooding.
How will climate change impact South Australians?
A hotter and drier climate and more extreme weather events will affect our economy and lifestyle.
This includes:
hotter weather increasing the risk of people experiencing heat stress
extreme weather events causing property damage, which incur repair costs
hotter weather drying rivers and lakes, impacting food and water availability.
While we need to manage these risks, there are also opportunities to innovate and create new goods and services that reduce the amount of greenhouse gases that are released into the atmosphere.