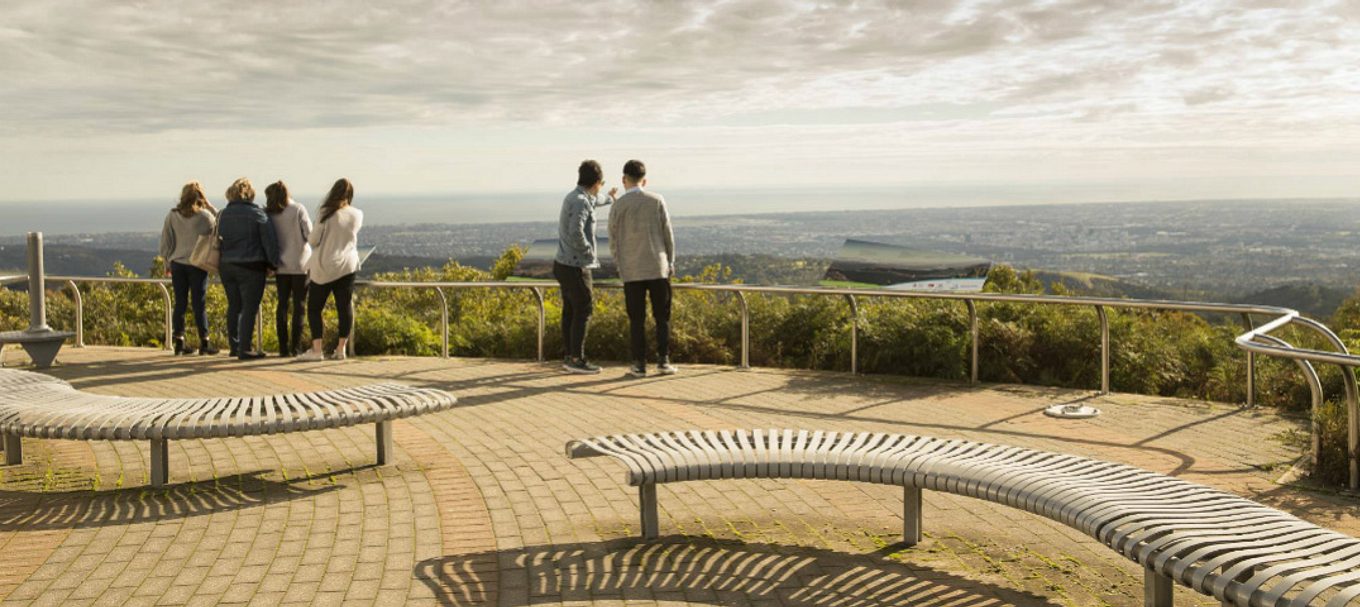 How a new app is enhancing the views from Mount Lofty Summit
There's a new way to take in the views from Mt Lofty Summit. Find out what's in store with the new Lofty 360 app.
Mount Lofty Summit offers panoramic views across Adelaide and beyond.
Locals and tourists alike have long been attracted to the 727-metre high summit, which provides ever-changing views right across Adelaide and all the way to Kangaroo Island and further afield.
About 350,000 people a year hike, bike, bus and drive to Mount Lofty, primarily for the spectacular views – but also for the coffee and food available in the Summit Café and Function Centre and the Aussie souvenirs in the Summit Gift Shop.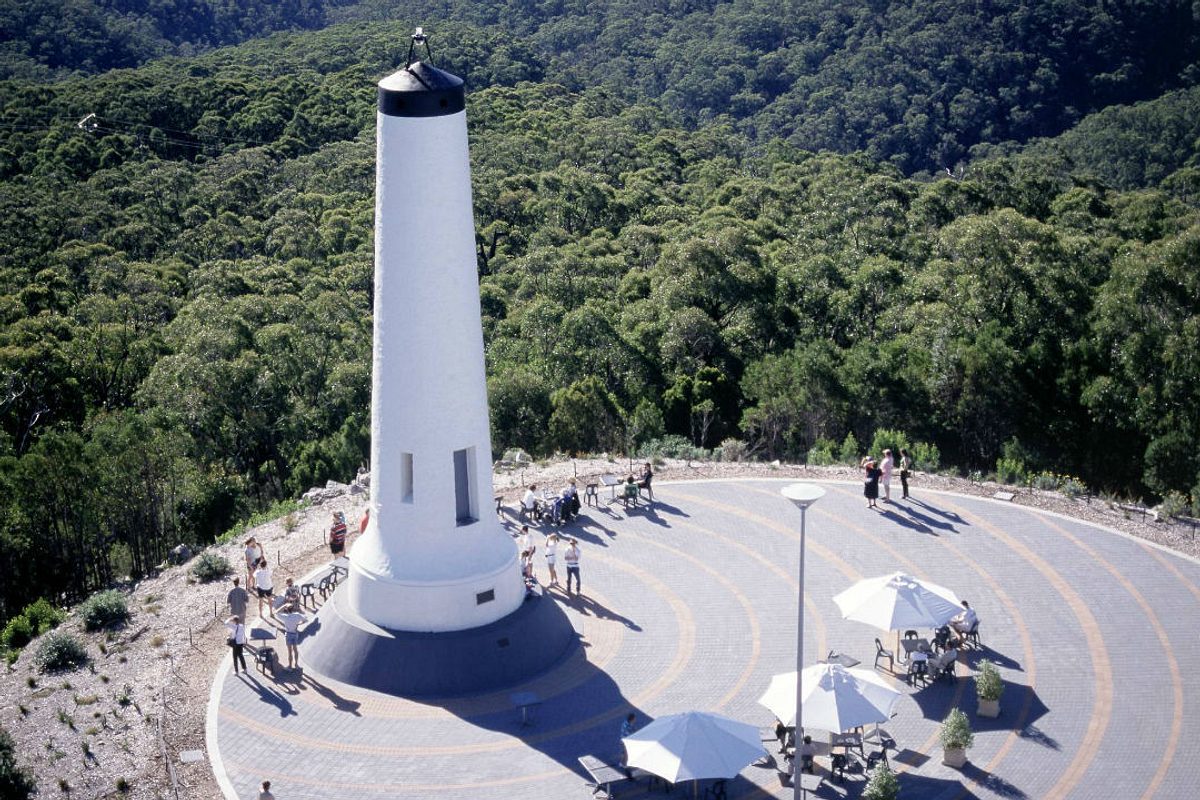 Previously, visitors were able to view points of interest on the skyline using two onsite binoculars, but they've been replaced by a new high-tech approach that's giving visitors an improved and more informative experience.
The new augmented reality app – Lofty 360 – helps visitors identify major landmarks and other iconic tourism destinations from the summit.
The free interactive app can be used on mobile devices to identify locations such as Kangaroo Island and the Barossa Valley, and provide more information such as the distance from the summit and what's available there.
How does it work?
By downloading the free Lofty 360 app onto your mobile phone or tablet, the app will overlay information on your device's camera, so as the device is moved around, icons appear over points of interest in the distance.
All the main tourist sites around Mount Lofty are visible and more places of interest will be added over the coming months.
The app can also be used from places other than the summit, giving users the full experience of being at the summit, and the places of interest to visit in South Australia.
App users can access information about other iconic tourism sites such as Cleland Wildlife Park, Adelaide Gaol, the Naracoorte Caves, Seal Bay, Adelaide Oval, Adelaide Botanic Garden and more.
Lofty 360 can be downloaded via Google Play Store or Apple iTunes.
Interested in hiking to Mount Lofty Summit? Here are14 ways to get therethat you might not know about.