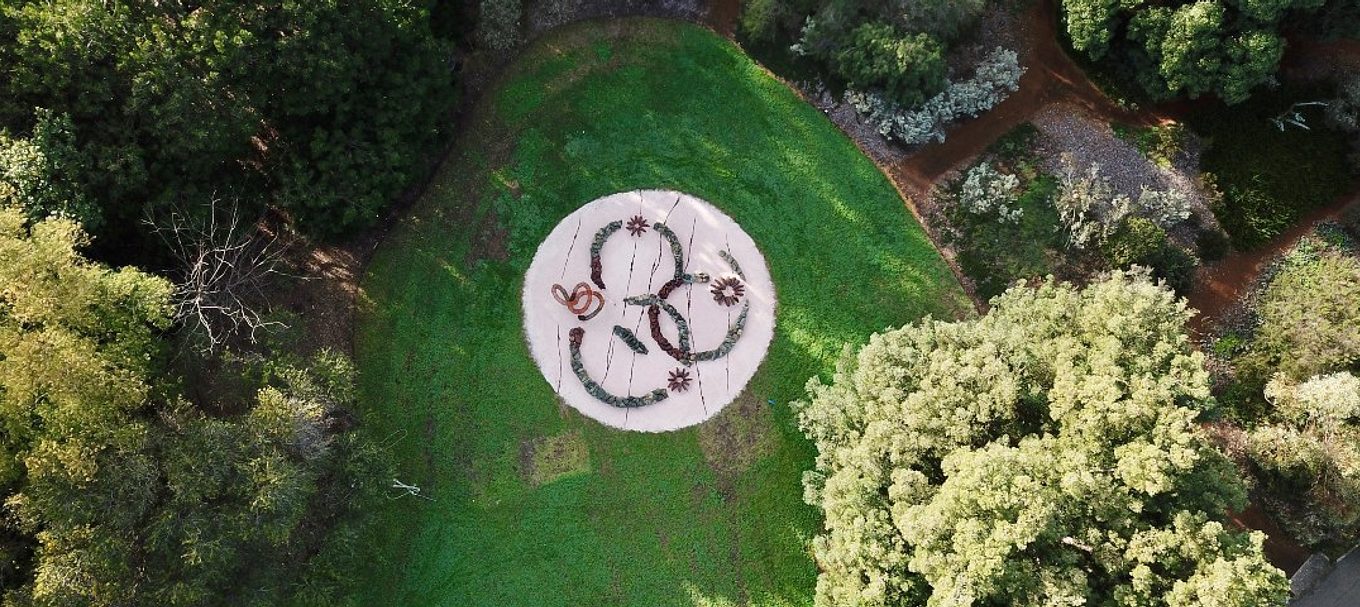 5 nature-inspired SALA Festival exhibitions to see in Adelaide this August
Love nature and art? Why not combine the two and head along to these SALA exhibitions with an environmental twist.
The South Australian Living Artists Festival is on this month, putting the work of local visual artists in the spotlight.
It can be hard to narrow down which exhibitions to add to your list, so we've done the hard work for you and selected some of the exhibitions where nature meets art.
Here are five you might like to check out:
1. 'Engage, Learn, Conserve' at Cleland Wildlife Park
Head to the hills to see how local artists have explored the values 'engage, learn and conserve' in this exhibition that showcases native Australia, flora and fauna.
When's it on?
1 – 31 August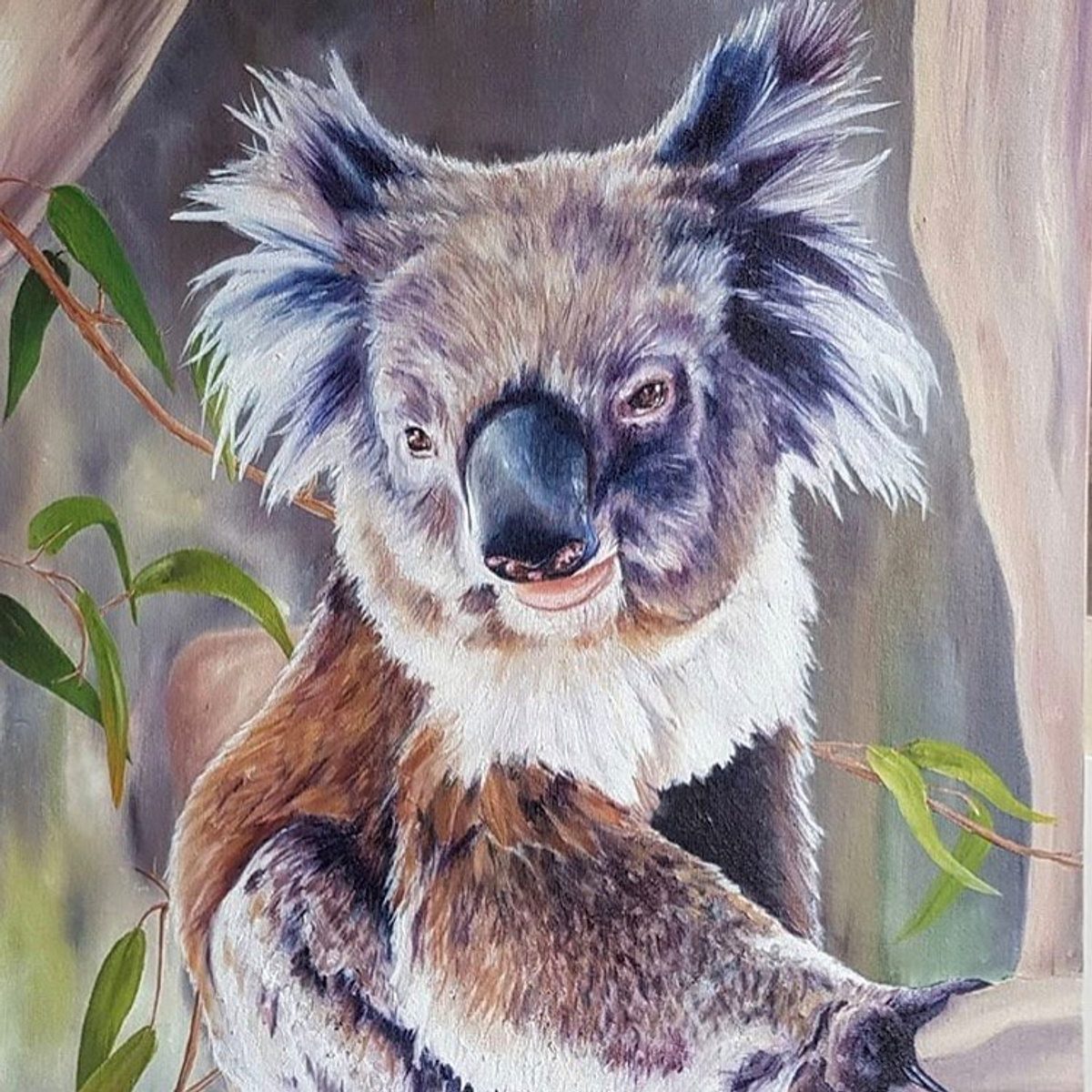 2. 'Cycles in Time' at the Adelaide Botanic Garden
Don't miss this installation by Kate Jenkins, Patricia Rose and Kristin Wohlers at the Adelaide Botanic Garden that links the Barossa Valley with Adelaide through colour, texture and form.
The artists have chosen stone that has been through geologically turbulent times to reflect political and environmental challenges. The metaphor for this installation is represented by the 'Gordian Knot' that connects the installation.
When's it on?
28 July – 31 August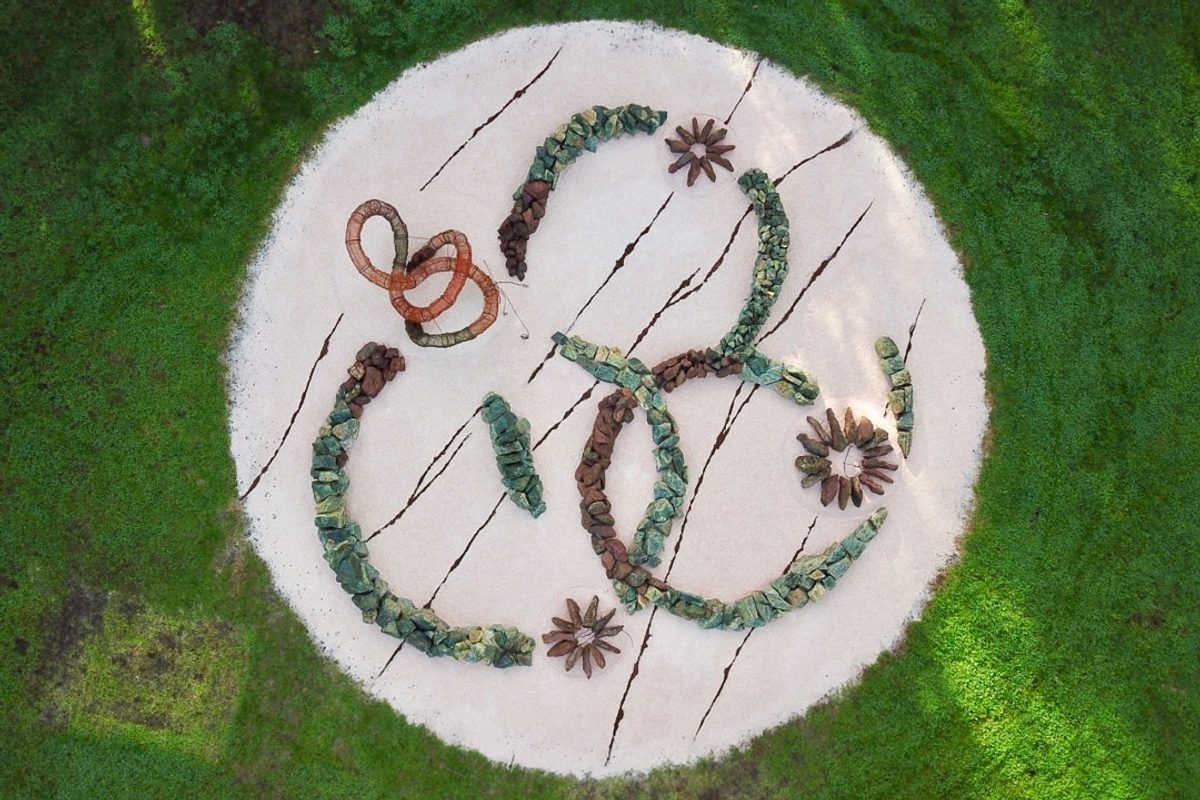 3. 'Mother Nature' at the Department for Environment and Water
Drawing on the 125th anniversary of women's suffrage in SA, this exhibition celebrates the connection between women and the environment through multiple mediums.
When's it on?
5 – 30 August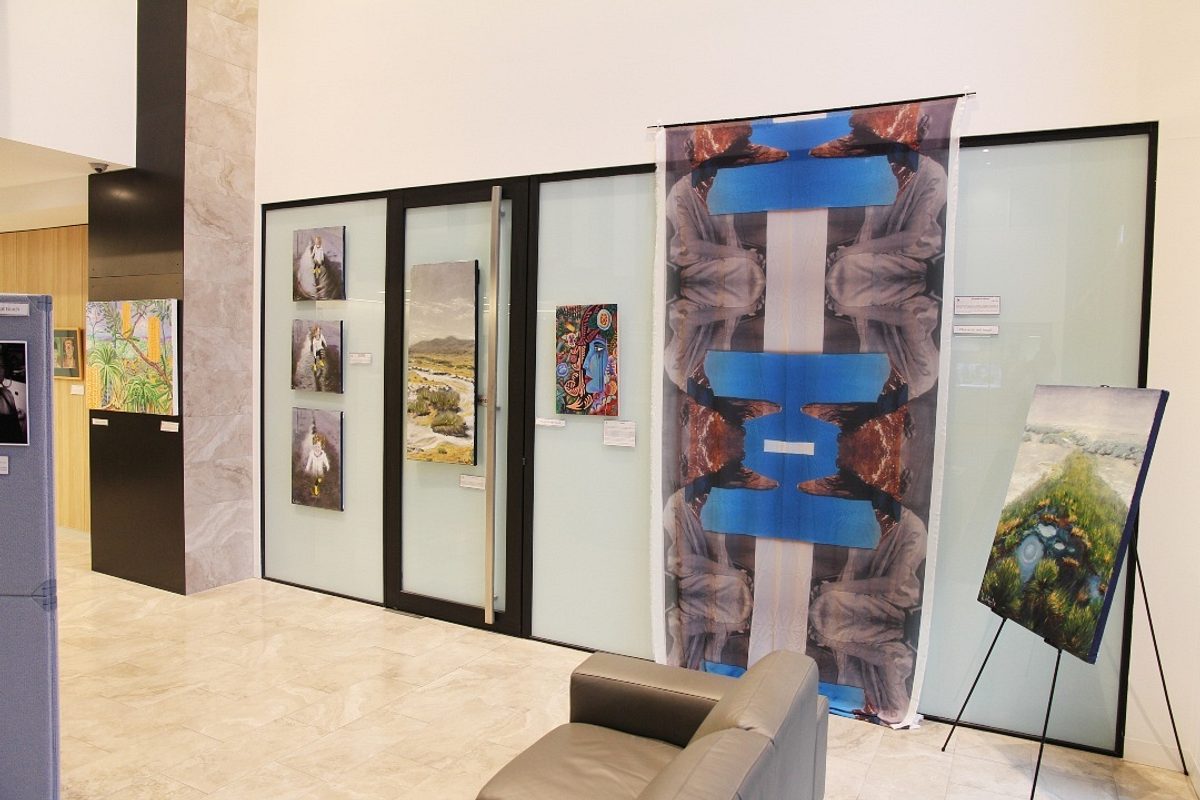 4. 'Abstract from Nature' at Hayes Family Wines
Head to the Barossa for this exhibition that features abstract landscape paintings developed with a collage methodology by artist Lise Temple.
When's it on?
2 – 31 August
5. 'Bushworks' at the Adelaide Convention Centre
If you love the outback, then don't miss this painting exhibition by artist Marek Herburt. Expect to experience the vibrant colours of the Australian bush and desert landscape.
When's it on?
5 August – 2 September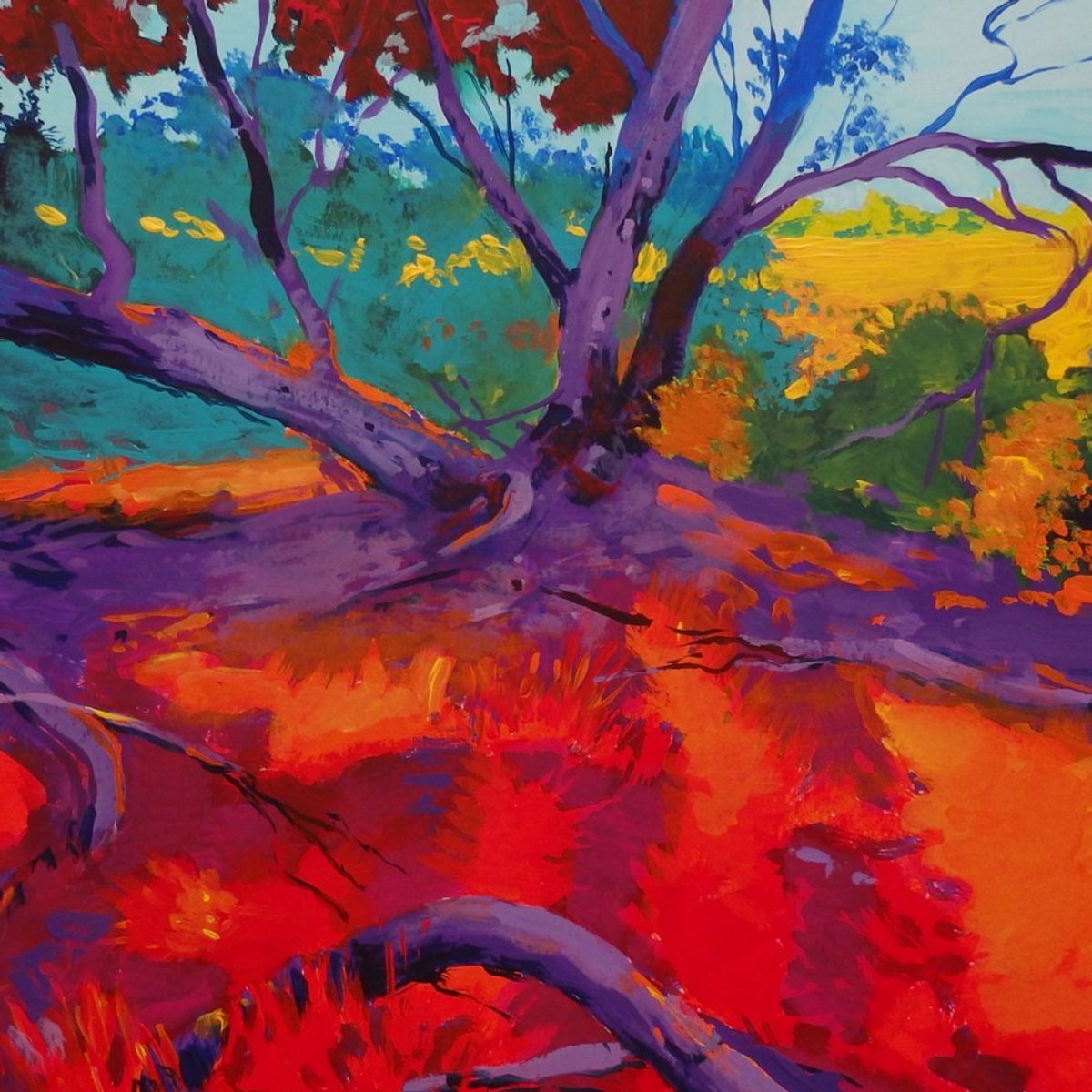 Check the SALA program for exhibition locations and opening days and times.
Can't get enough of nature-inspired art? Check out thesculptures on Granite Island.
Main image: Cycles in Time exhibition by Adelaide Botanic Garden with permission of artists the Stone Weavers