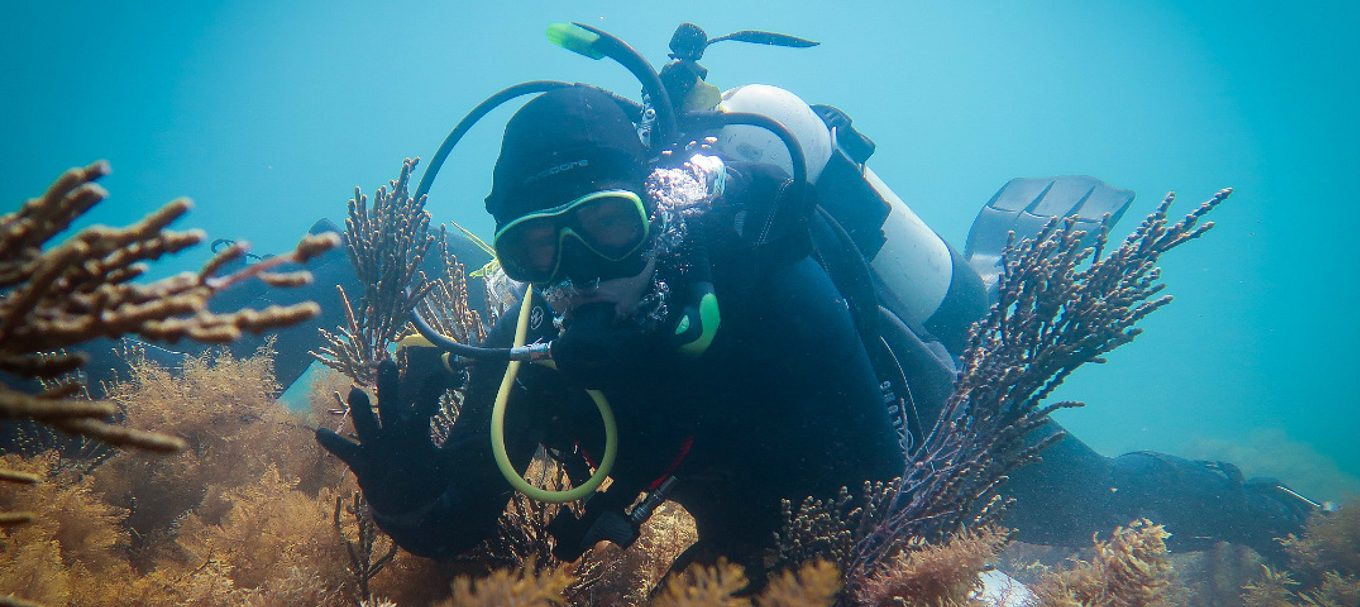 4 things you might not know about the Fleurieu Peninsula's rocky reefs
These South Australian rocky reefs are home to truly unique marine life. Here's what else makes them so special.
South Australia is home to some of the world's most pristine waters and diverse marine life, but its rocky reefs have plenty more stories to tell.
Recent surveys of the reefs in the Fleurieu Peninsula area, including parts of Encounter Marine Park, have not only uncovered some important data, but revealed some fascinating info about these critical marine habitats.
The expedition, which ran over four days at Rapid Bay and Second Valley in March this year, aimed to train local divers in the Reef Life Survey method to collect high-level scientific data and monitor local reefs.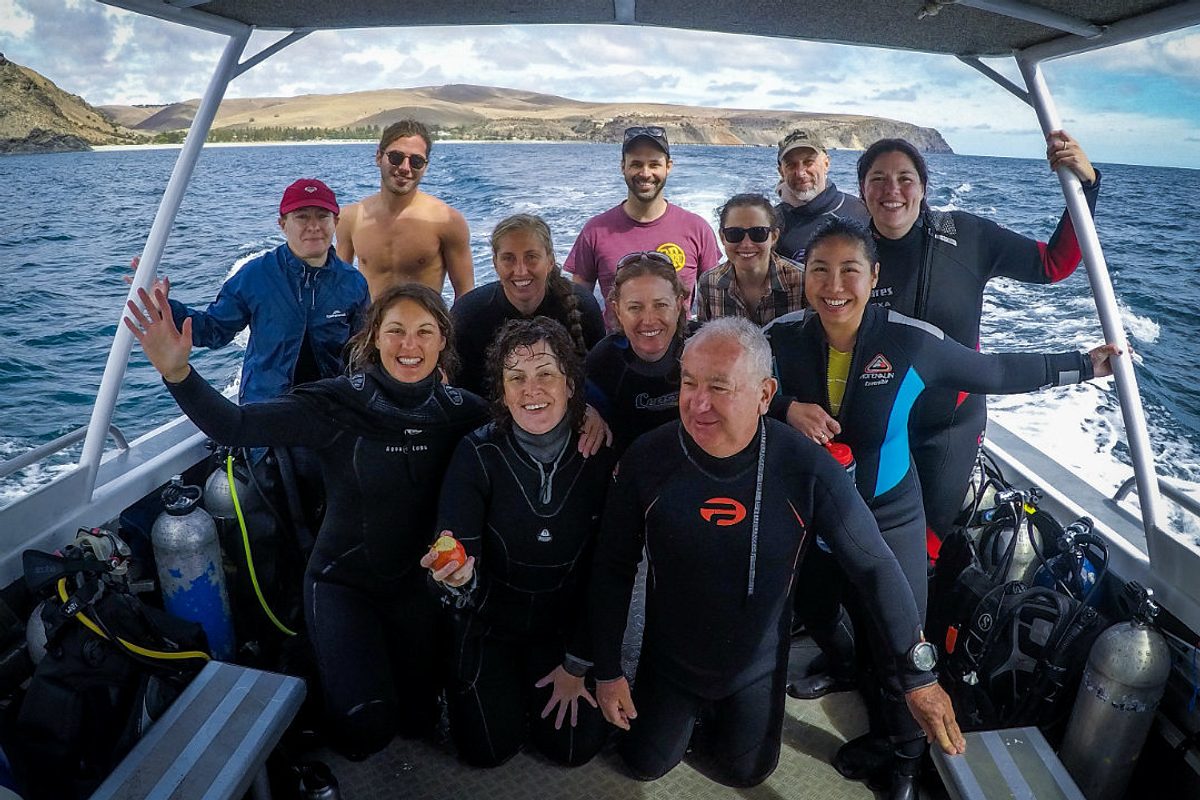 Here are four of the most interesting things our surveyors learned about these rocky reefs:
1. They're home to a number of unique species
The Fleurieu Peninsula's waters are home to a wide range of striking and unique species of fish including the blue devil fish and the leafy sea dragon.
Southern blue devils are blue (obviously!), have unique markings, and can live up to 60 years. They're extremely popular with underwater photographers and can be spotted at Encounter Marine Park's Aldinga Reef, Second Valley and Rapid Head.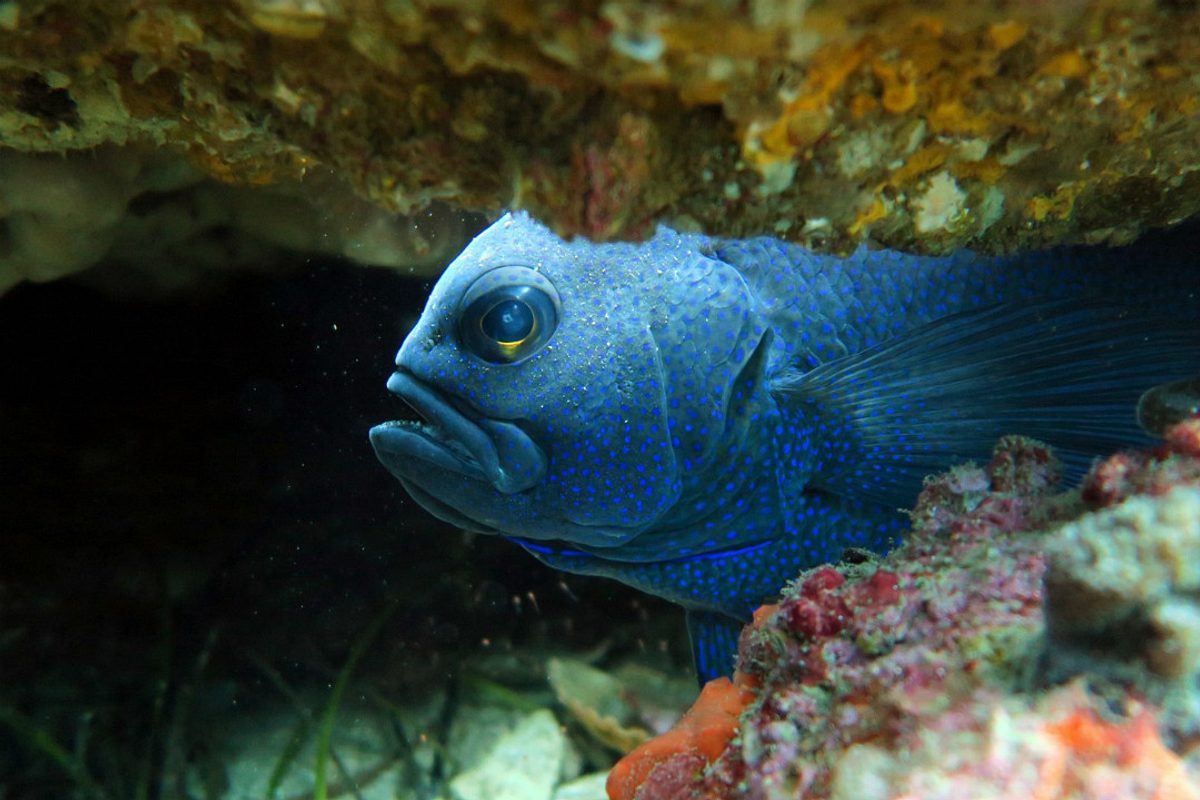 With their beautiful leaf-like appendages, leafy sea dragons are truly spectacular creatures. Like all members of the sea horse family, it is the male that carries the eggs until they hatch.
Leafies are renowned for their camouflage – and the untrained eye can easily miss them – so if it's your first time looking for them, consider taking a guided diving tour. Then watch in awe as you witness our state's marine emblem in its natural environment.
2. They are part of the Great Southern Reef
While the Great Barrier Reef is probably Australia's most well-known reef system, the importance of the Great Southern Reef shouldn't be overlooked.
Spanning more than 70,000 square kilometres, the Great Southern Reef stretches from Kalbarri in Western Australia, around the southern coastline of Australia, to New South Wales.
3. They support productive kelp forests
Kelp forests are highly productive systems and shelter a range of marine life, including reef fish, sea snails, sea urchins, algae and crabs.
Marine kelp forests have been progressively lost in Australian waters due to coastal pollution and changing oceanographic conditions, which is especially alarming considering marine plants such as these produce about 70 per cent of the oxygen in the earth's atmosphere.
The survey collected important data to help monitor these kelp forests, which are critical to all the marine life associated with rocky reefs in the Fleurieu regions.
According to the Australian Academy of Science, the entire Great Southern Reef's main feature is its extensive kelp seaweed forests:
'Perhaps not as colourful as tropical corals – but beauty is in the eye of the beholder – these kelp forests are some of the most productive ecosystems on the planet,' the AAS website says.
'They support sponges, crustaceans, fish, bryozoans (small colonial animals that form exoskeletons of chitin or calcium carbonate), echinoderms (such as starfish and sea urchins) and many types of mollusc (snails and shellfish). Many species living on the Great Southern Reef – like the weedy seadragon (Phyllopteryx taeniolatus) – are not found anywhere else on Earth.'
4. They are great places to go diving and snorkelling
There's simply no better way to experience the Fleurieu's rocky reefs than diving – it will allow you to explore the many reefs, shipwrecks and other underwater wonderlands that lie beneath the waves.
And if diving's not your thing, why not try snorkelling? You'll find some of the world's most pristine waters and diverse marine life in SA. You'll still see plenty of fish, sponges, crabs, seahorses, reefs, rays and more.
You can snorkel safely in almost all of our marine parks – read 10 top spots to snorkel for some of our favourites. Make sure you do your research, get local advice and assess conditions before taking the plunge.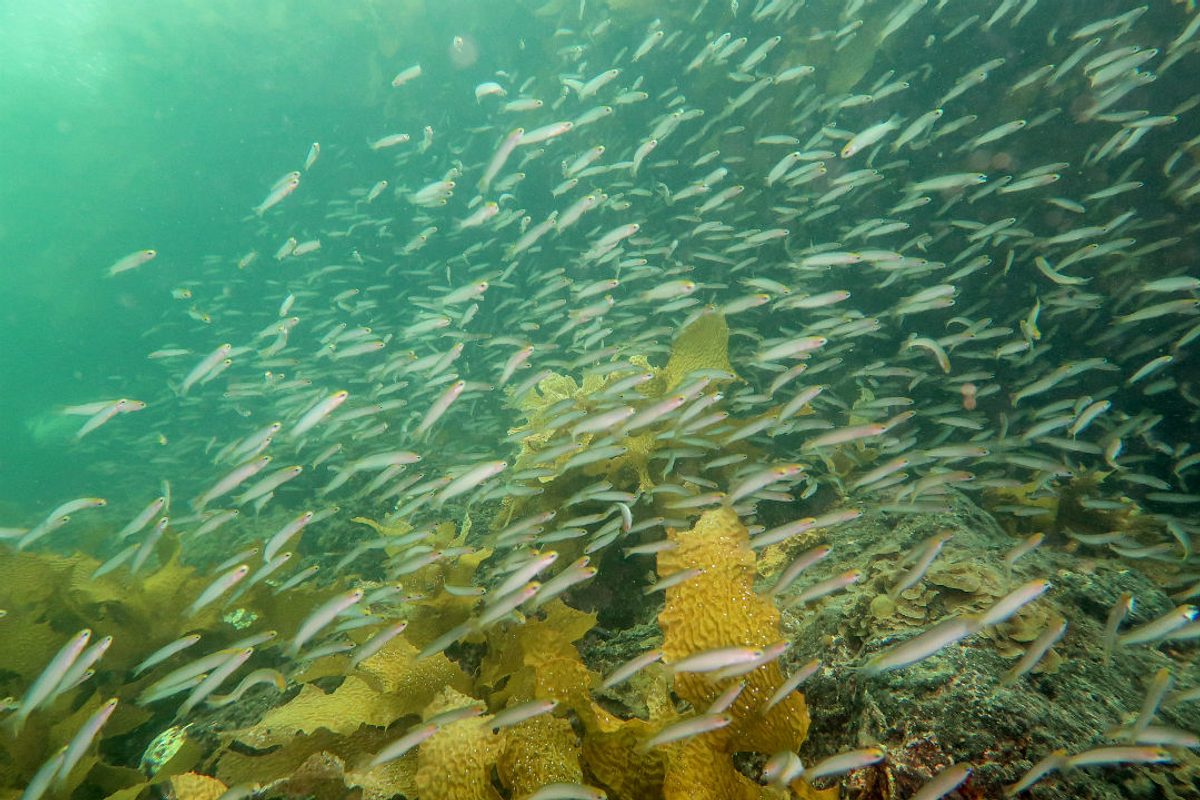 Reef Life Survey
The recent Reef Life Survey around the Fleurieu Peninsula that was led by the Department for Environment and Water's marine scientists is part of an international program – a citizen science initiative in which trained volunteer scuba divers undertake standardised surveys of reef biodiversity on rocky and coral reefs around the world.
Reef Life Survey is a highly successful international citizen science project which has conducted more than 12,000 surveys in more than 54 countries.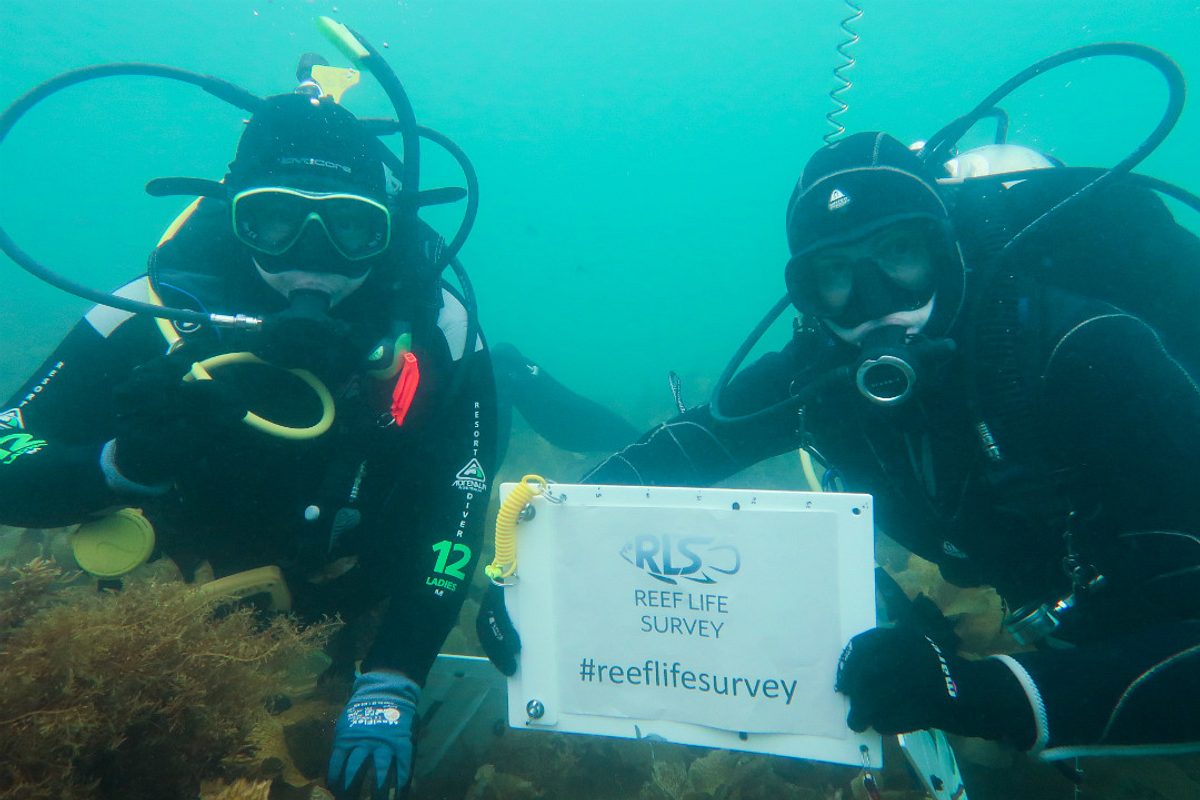 This expedition involved a team of 12 divers, including 10 volunteers, who conducted surveys to gather information with the aim of contributing to the Australian and SA Governments' long-term data set used to manage our marine systems.
This project was funded by the Adelaide and Mount Lofty Ranges Natural Resources Management Board and the Department for Environment and Water.
Interested in an underwater experience with a twist? Now's the perfect time to make plans to swim with giant Australian cuttlefish near Whyalla. Read our story for all the details.
Main image: A diver conducts a macro-invertebrate search on transect.