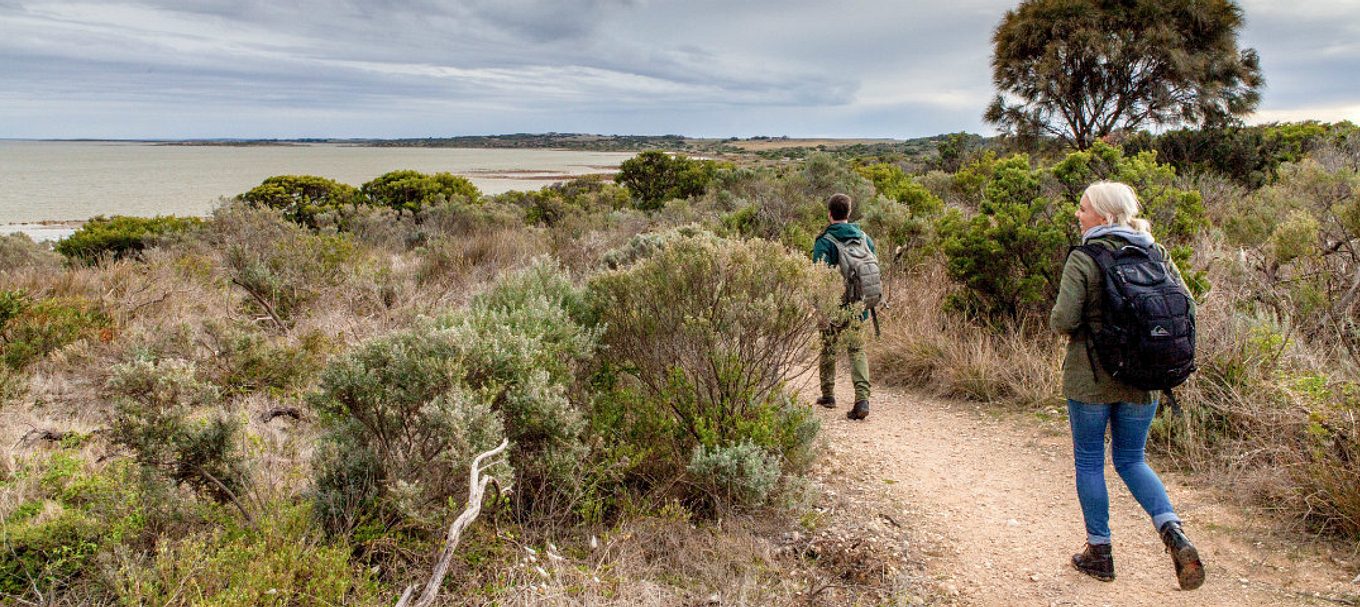 How to spend a day in South Australia's Coorong National Park
Want to make the most of your visit to this iconic park? We've got you covered with this one-day itinerary.
Coorong National Park is a place of adventure and untamed wilderness. Located along the coast about a 2-hour drive south of Adelaide, visitors come for bird watching, boating, kayaking, fishing, camping, walking, four-wheel driving and European and Aboriginal cultural history.
The park extends 150 km from the Goolwa Barrage following the coast and lagoon south-east towards the township of Kingston in the south east.
Visiting the Coorong is a great detour if you're travelling between Adelaide and Mount Gambier, or even as far as Melbourne if you want to avoid the busy Dukes Highway. Much of the park can be enjoyed with a 2WD vehicle, so everyone is able to enjoy this beautiful place.
To help you plan your visit, we've pulled together some ideas on how to spend a day in the park. This itinerary is written for people heading south from Tailem Bend towards Kingston, so if you're travelling from the other way remember to reverse it.
Top tip: It's important to remember that Coorong National Park covers a large area, so you'll need to allow at least 8 hours to complete this itinerary from start to finish. If you're short on time, consider starting or ending your day at Jack Point Pelican Observatory, which will shave about 3 hours off your visit. Or if you're not in a rush and you prefer to explore the park at a cruisier pace why not pack your camping gear and stay a few nights? There are 16 campgrounds throughout the park to choose from.
Morning
Point Malcolm Lighthouse
Just south-east of Tailem Bend, start your Coorong adventure by taking the Princes Highway towards Meningie. Take the turn off to Narrung and continue to the ferry to cross 'The Narrows', which connects Lake Alexandrina and Lake Albert.
As you make the short journey across, keep an eye out for Australia's only inland lighthouse at Point Malcolm. The lighthouse operated between 1878 and 1931 to help guide fishing boats, sailing vessels and paddle steamers through The Narrows.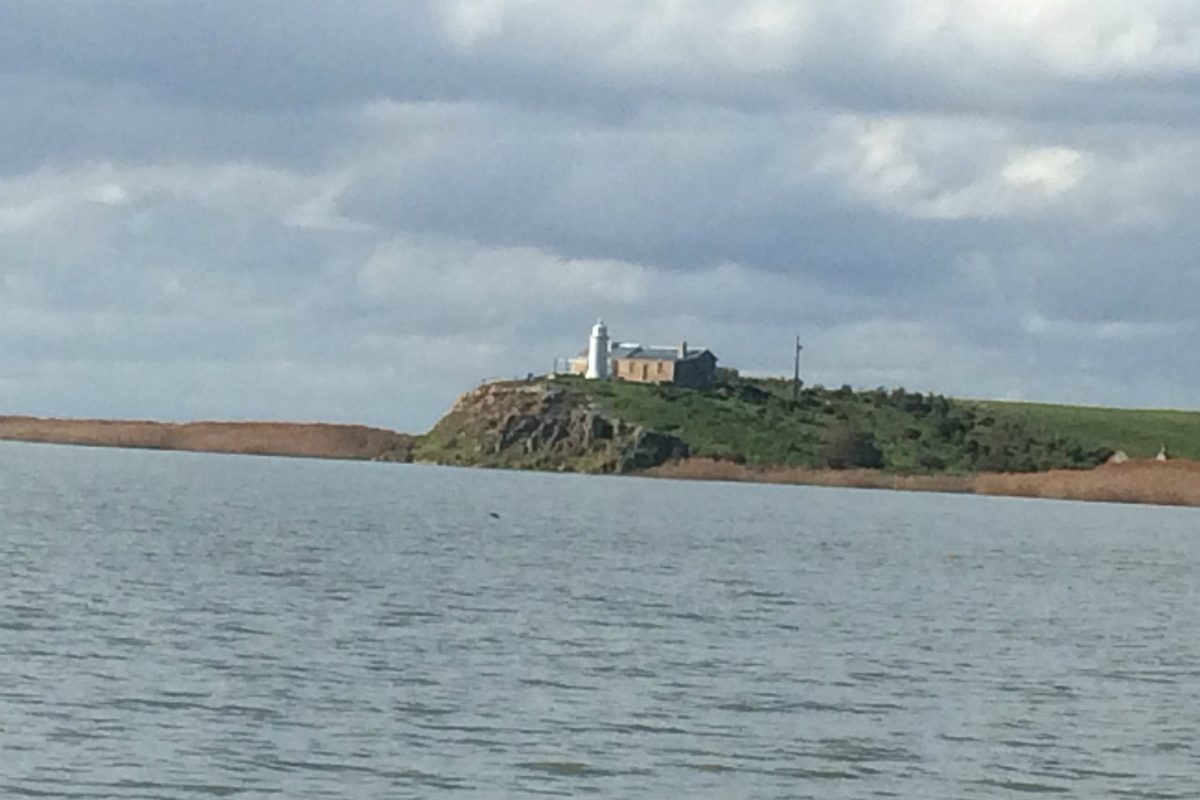 Mark Point Mill
Continue your journey and head to the historic Mark Point Mill, which was built between 1880 and 1890. In the early agricultural days, cattle and sheep were driven to and from Victoria along the Coorong. The tanks and troughs at Mark Point were made from local limestone and mortar and served many thousands of sheep, cattle and horses with vital fresh water.
Directions
From the Narrung Ferry, travel towards Meningie for 32 kms and then turn right onto the unsealed Loveday Bay Road. After 6 kms turn left onto the unsealed Mark Point Road and continue for another 5 kms to the Kartoo Road boat ramp. The Mill is located about a 10-minute walk from the boat ramp or a short drive in a 4WD vehicle.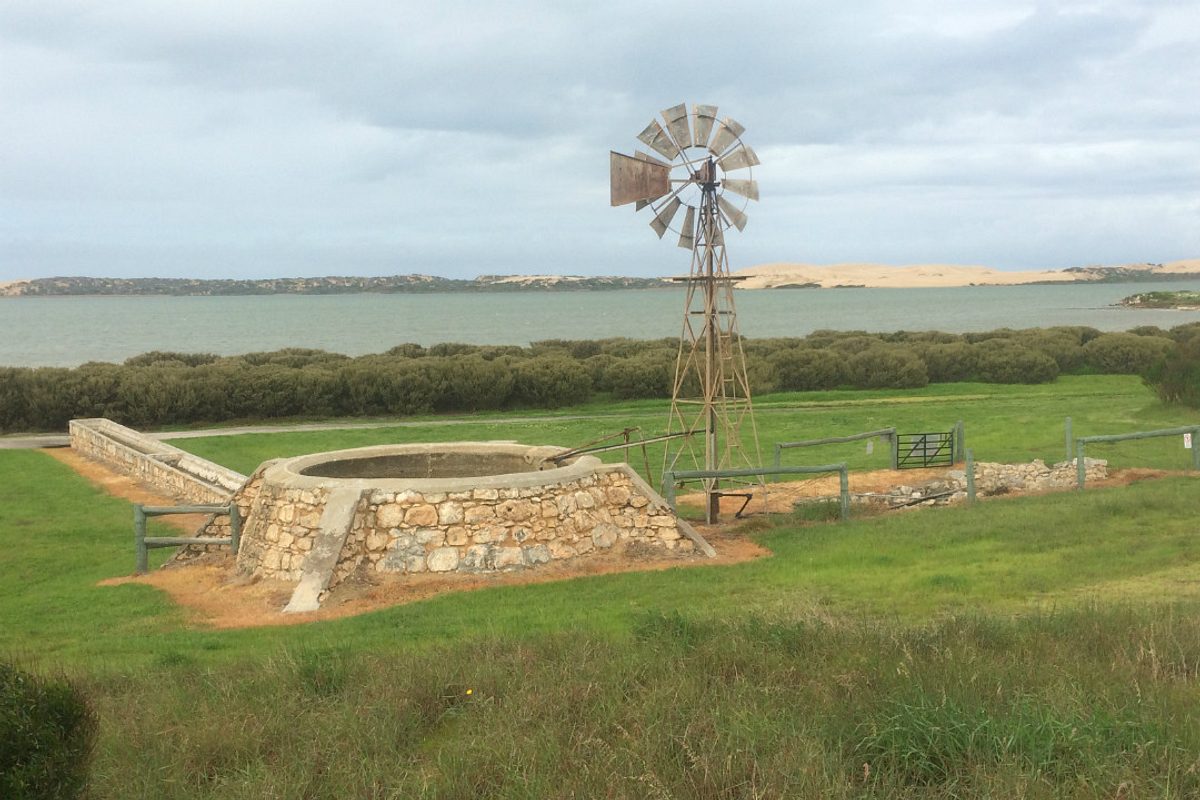 Lunchtime
By now you've probably worked up an appetite. Head towards Long Point, which will take about 30 minutes. There's good facilities here, including toilets, picnic tables and a small jetty which is great for fishing or launching a canoe.
Once you've finished your lunch, head towards the Princes Highway. You can either take the sealed Narrung Road to Meningie or take the scenic, unsealed Seven Mile Road that follows the shoreline of the Coorong lagoon. Once you're back on the highway, head south-east towards Salt Creek.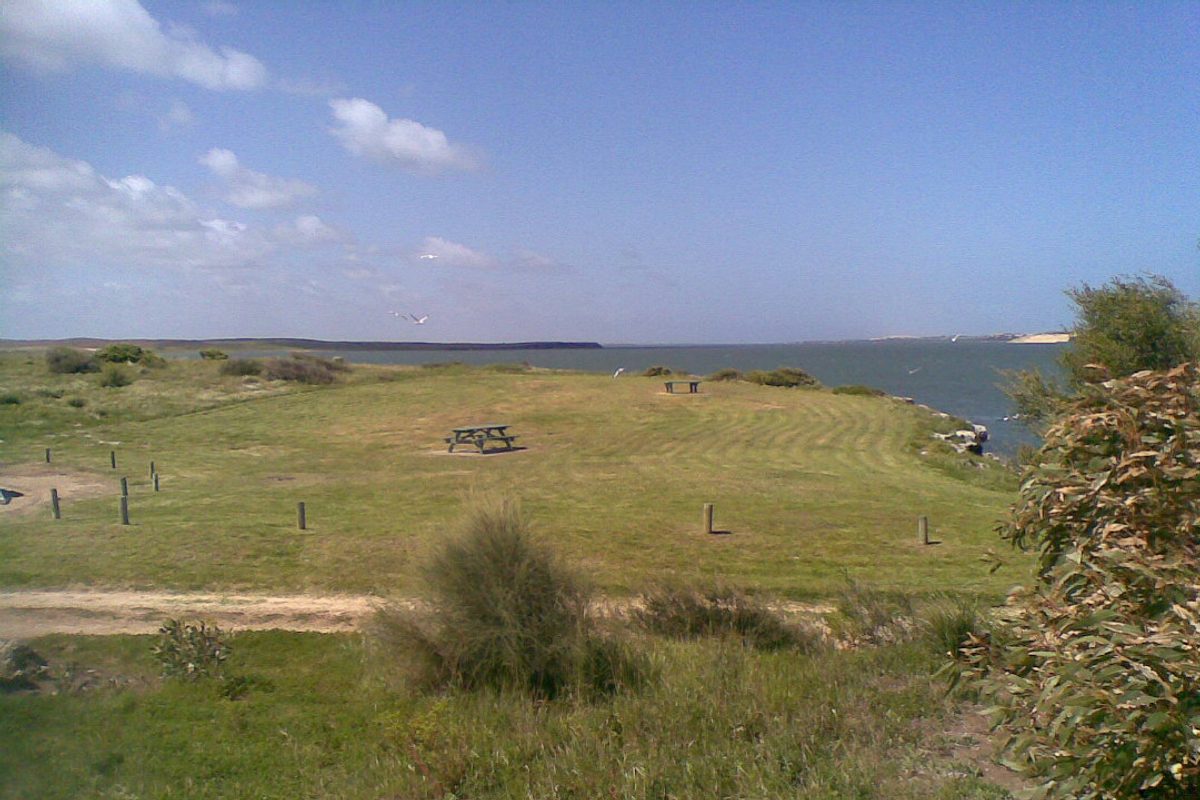 Afternoon
Jack Point Pelican Observatory
A visit to the Coorong isn't complete without looking for your own Mr Percival, the Australian pelican made famous by the 'Storm Boy' movies and novel.
Jack Point is home to a large breeding colony that can be viewed from a purpose-built observatory deck.
You'll find the sign-posted turn-off to Jack Point about 14 km north-east of Salt Creek on the Princes Highway.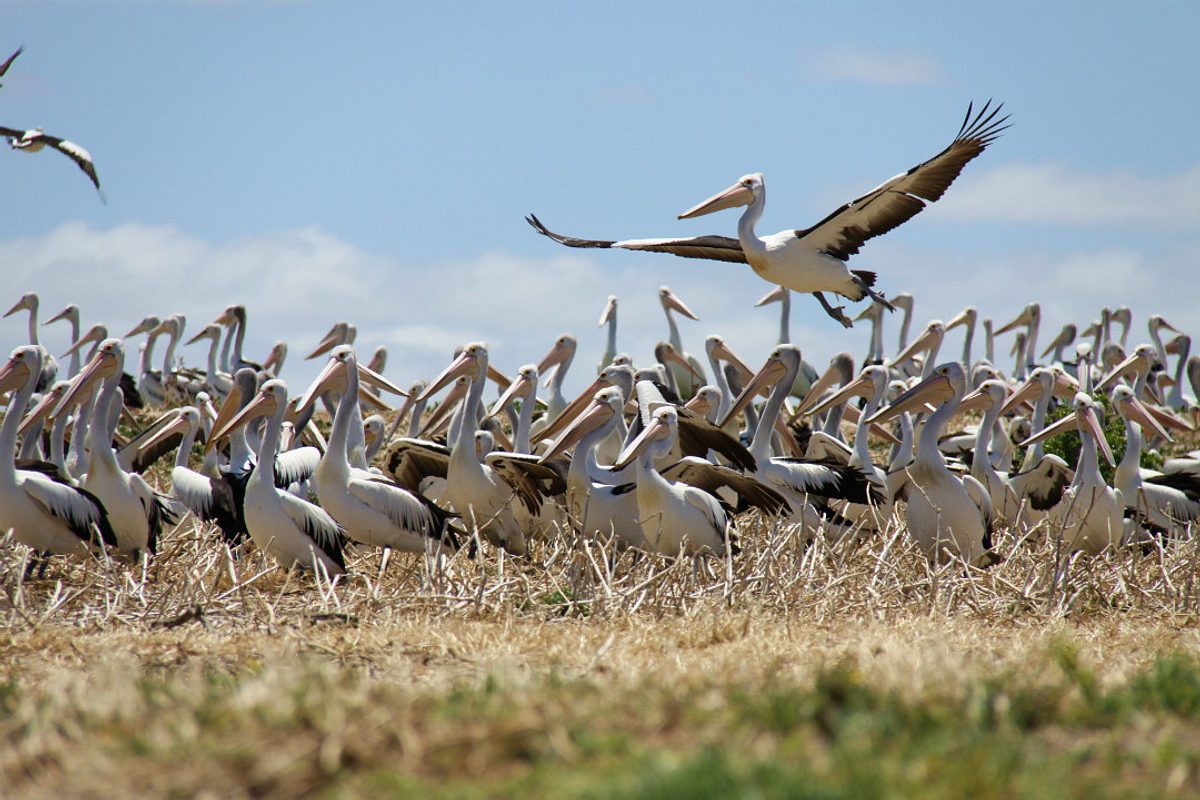 Salt Creek Oil Rig Monument
Make a quick stop at Salt Creek to discover the unique story of the oil rush that never was.
In 1852, while looking for stray horses, troopers from a gold transport company found what they described as natural oil springs.
From 1903, the Coorong Oil Company leased 32,000 acres (approximately 13,000 hectares) south-west of Salt Creek and drilled several wells.
No oil was ever found, and in 1930 it was found that the supposed oil discovered by the troopers was a natural substance derived from algae and not of mineral origin. The dark, elastic and bituminous material was later named Coorongite, reflecting where it was discovered.
A replica oil rig serves as an historical monument to this interesting piece of history.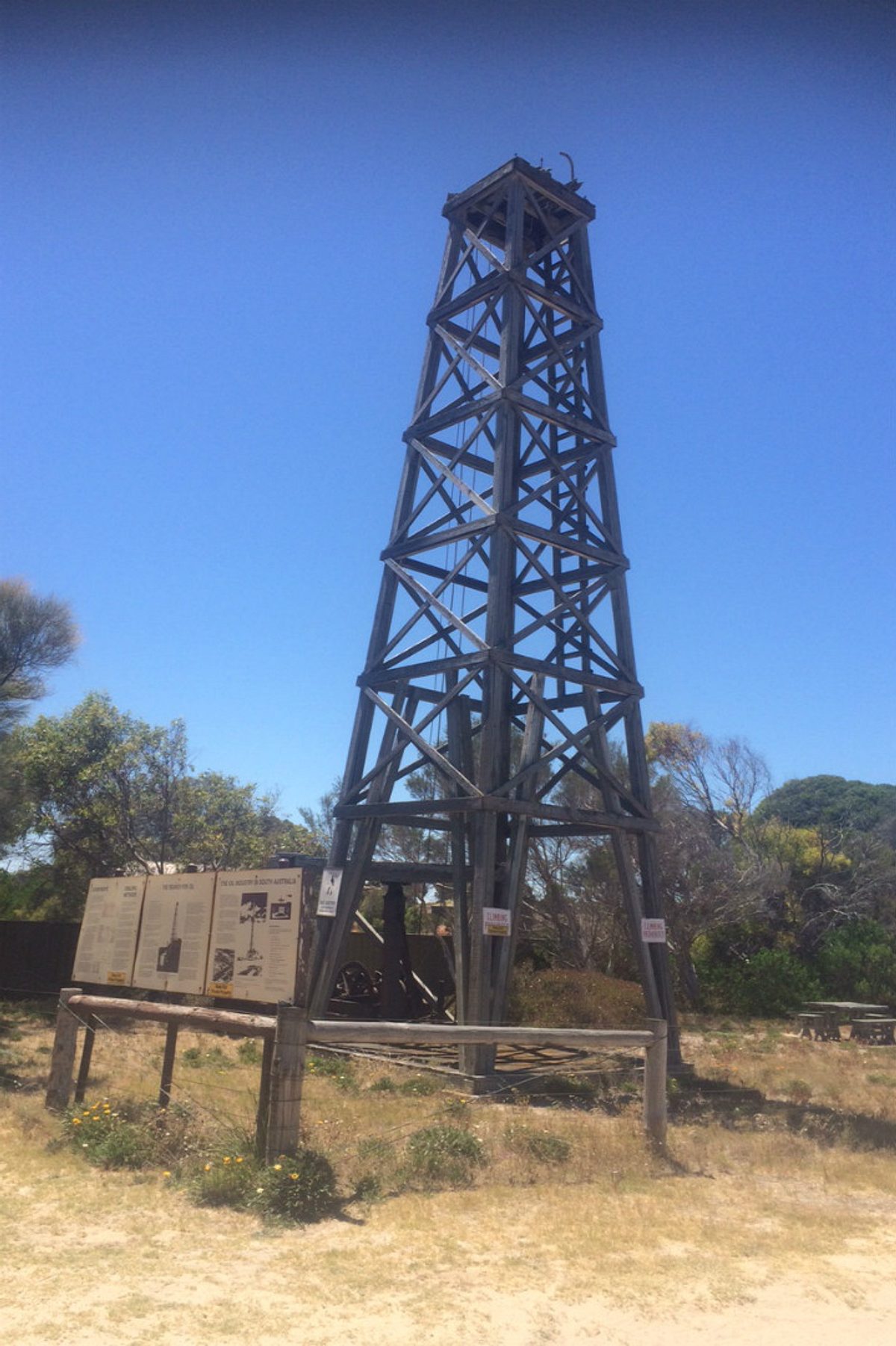 Nruggie Ngoppun Trail
If you feel like you need to stretch your legs, take a stroll along the Nruggie Ngoppun Trail, which means 'good walk' in the language of the Traditional Owners, the Ngarrindjeri People.
This delightful trail at Salt Creek is rated as an easy walk and the 2.5 km loop will take just over an hour to complete.
Keep an eye out for local wildlife and native plants. The trail will also take you past the causeway that was built as part of the South East Flows Restoration Project where Salt Creek flows into the Coorong.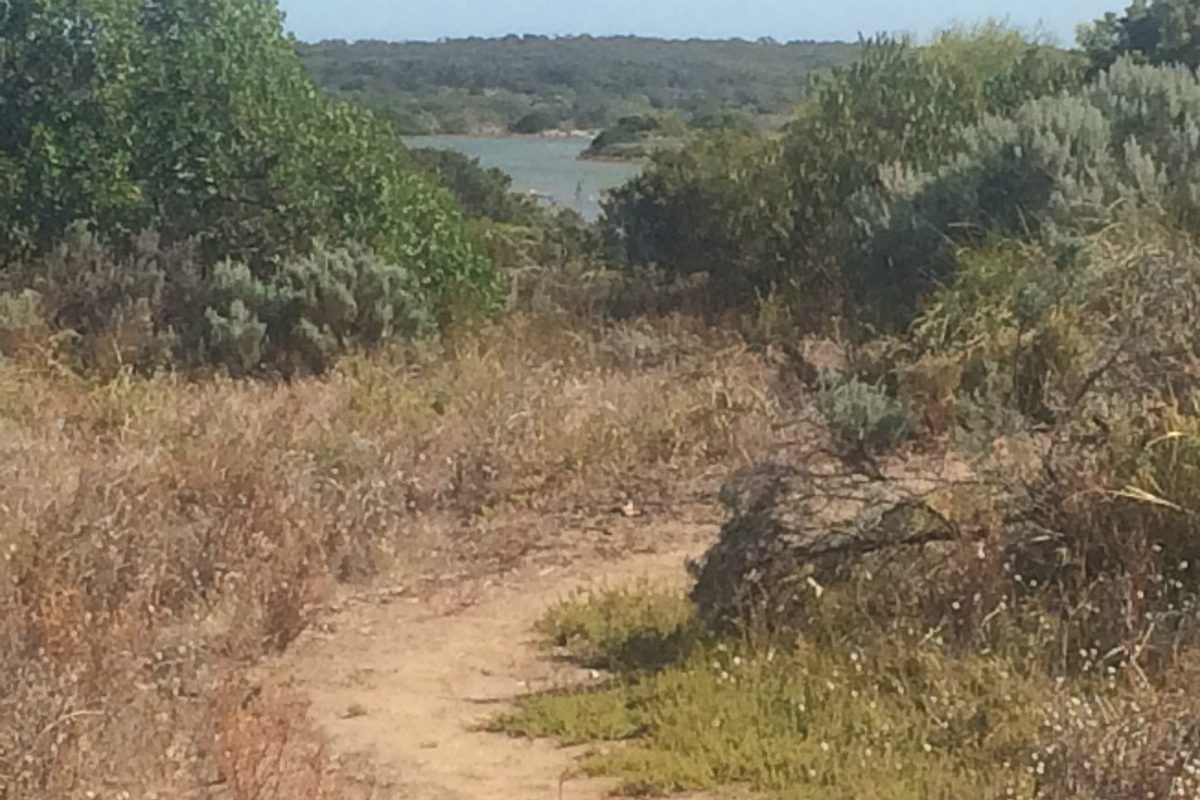 The Loop Road
As you continue your journey south from Salt Creek, consider taking the scenic, unsealed Loop Road through the park.
The road passes by numerous lakes and follows the shoreline of the Coorong. There's a number of walking trails plus great opportunities to stop and see the local birdlife.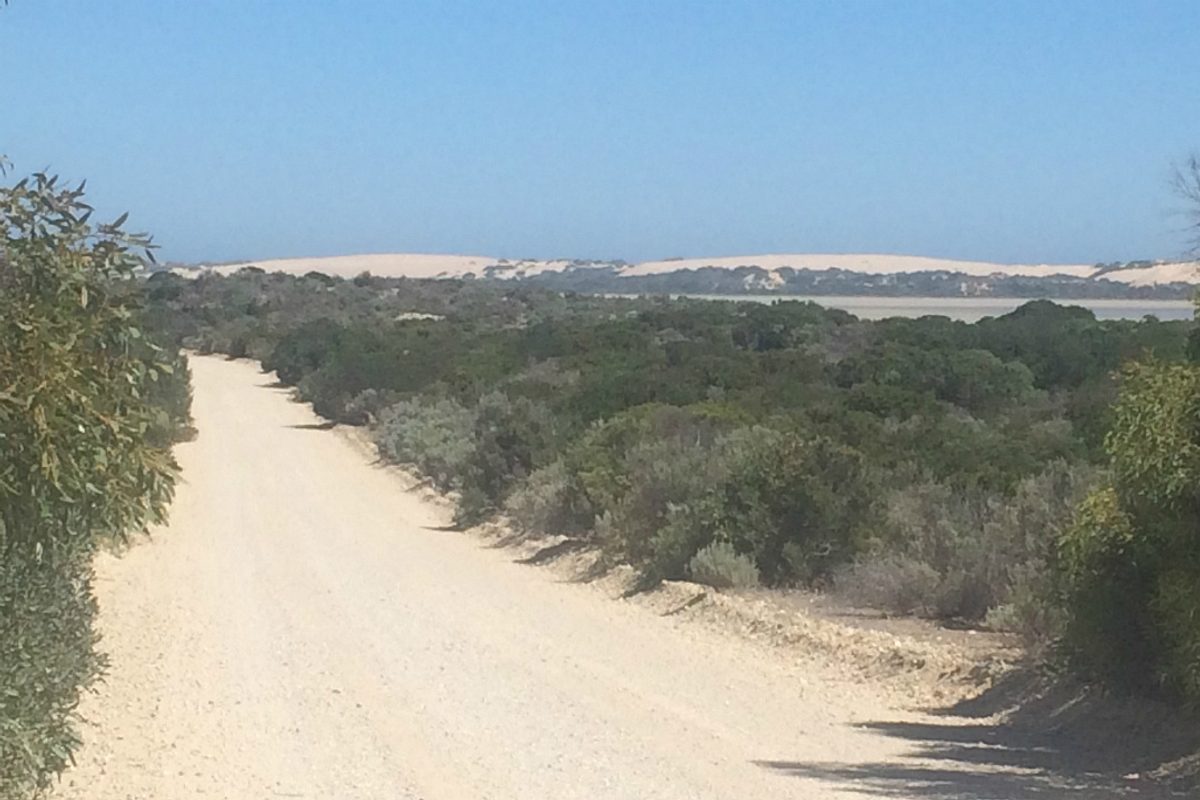 Chinamans Well
Just south of where the Loop Road re-joins the Princes Highway, you'll find a fascinating and unique piece of local history.
The discovery of gold in the Victorian colony led to a mass migration of people who set off to find there fortune following the Coorong Road to Victoria. This included hundreds, if not thousands, of Chinese miners who disembarked ships in SA in order to avoid the £10 tax that was imposed on Chinese miners arriving at Victorian ports.
The location, now known as Chinamans Well, has a reliable supply of water and is thought to have been established by the Chinese in about 1856 to supply the travelling public with fresh water and vegetables.
Allow yourself some time to explore the area. Follow the trail and the signs to find the well, associated quarries, stock watering trough, the remains of an eating house and the foundations and stumps of telegraph poles.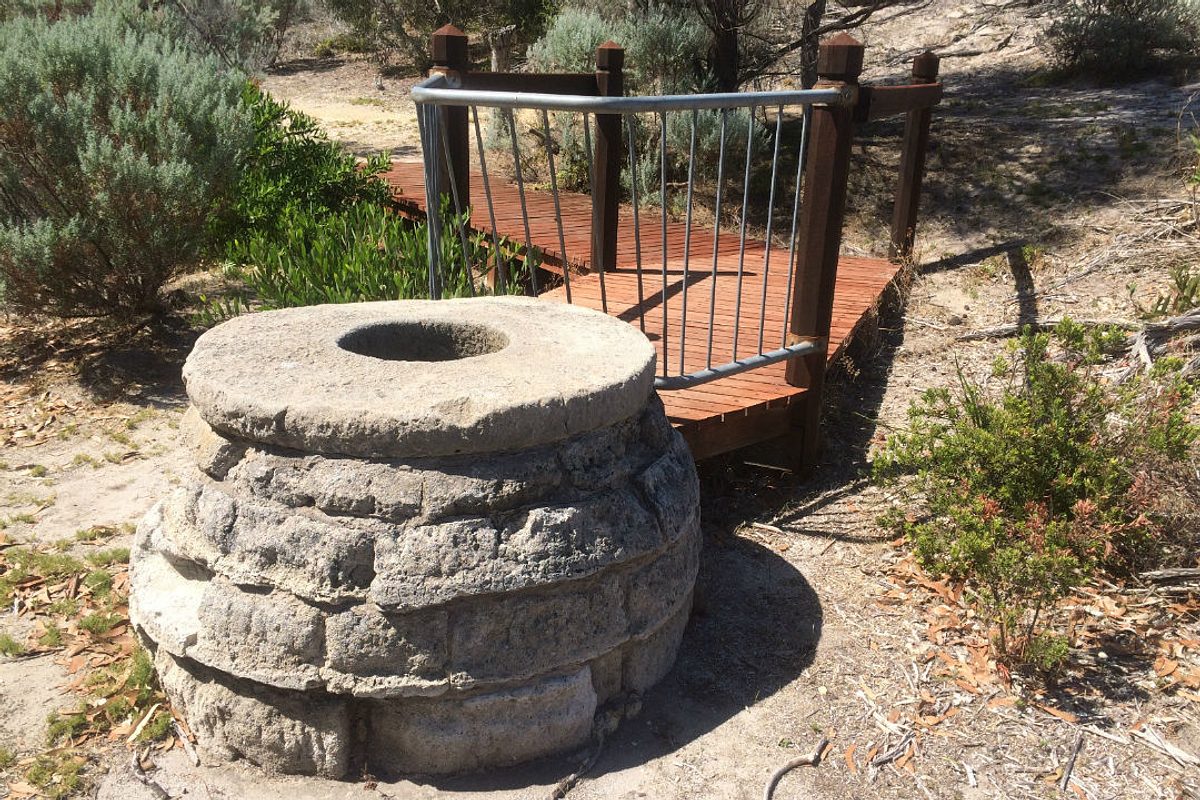 Things to prepare before you go
Before you jump in the car and head out to explore this amazing park, there's a few things you can do to prepare.
First off, while it's free to enter this park with your vehicle, it's important to remember if you plan on camping you will need to book your campsite before you head into the park. You can do this online or at one of the booking agentsalong your way.
It's also a good idea to download park and campground maps on your phone while you still have internet reception. Another option is to get the Avenza PDF Maps app and download the park map. When you're in the park, the app will use your phone's built-in GPS to plot your real-time location onto a map – even when you don't have internet reception.
The park truly is a rugged wilderness, and that also means there's limited facilities available, so you'll need to come prepared.
Make sure you pack enough drinking water and food as there are no shops located within the park. It's also a good idea to pack sun protection (a hat, sunglasses and sunscreen) and insect repellent. If you're planning on hiking, it's also essential you wear suitable footwear and clothing, such as long pants.
Want some extra tips for your next visit? Find out what Park Ranger John Gitsham recommends.
This story was originally posted in March 2019.