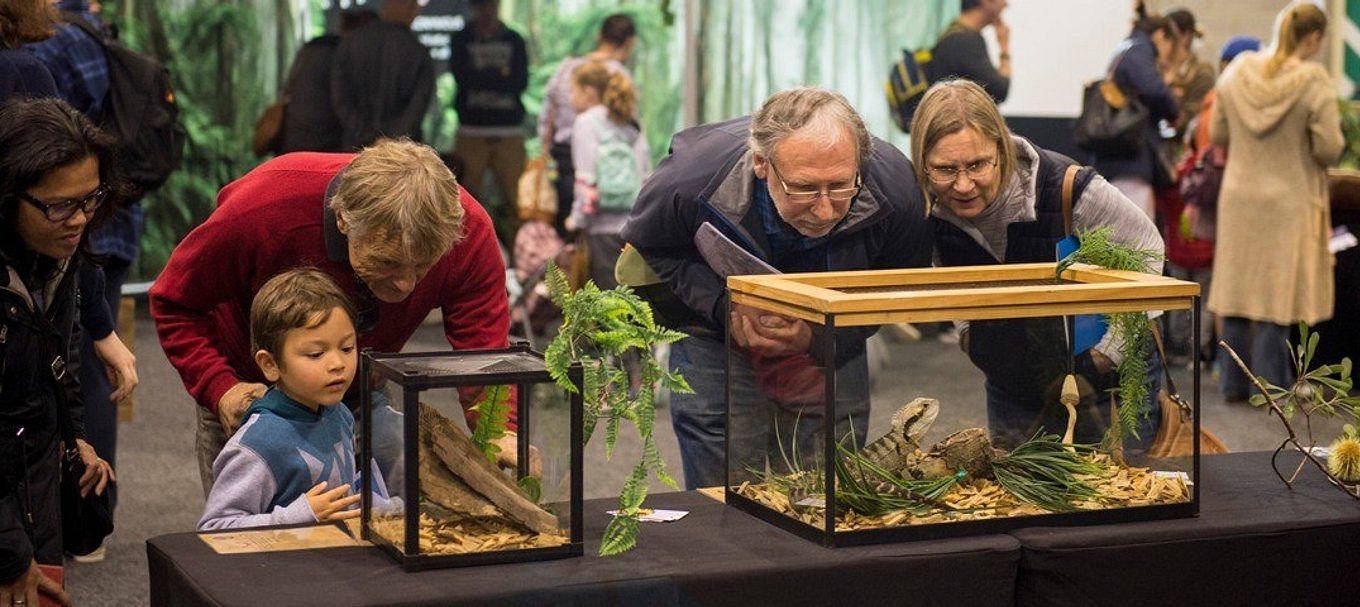 6 things to see at Adelaide's World Environment Fair
If you love nature, you'll love what's in store at the World Environment Fair in Adelaide. Here are our top picks.
June 5 is World Environment Day, a day to focus your attention on the natural world around you, to be grateful for all it provides, and to think about how you can take action to protect it.
But it's in the lead-up to this special day that Adelaide really puts on a show.
The World Environment Fair on the weekend of June 2 and 3 packs all things green and great into the Adelaide Showgrounds at Wayville.
Designed to inform and encourage you to make a difference, you'll discover how you can enjoy nature and the remarkable South Australian outdoors.
Here's some things you won't want to miss:
1. War on Waste's Craig Reucassel
ABC's War on Waste's Craig Reucassel will talk about the challenges ahead of us managing waste in South Australia and across the nation.
2. Totally Wild's Ranger Stacey
Hear from Totally Wild's Ranger Stacey Thomson as she shares her most memorable, funny, scary and exciting animal encounters. You might even be lucky enough to join her on stage to get up close and personal with some Aussie wildlife.
3. An action-packed Green Trail
The whole family will love the Green Trail – a journey through SA's environment, from the coast to the outback, and everything in between. Enjoy the magical nature-play space, take part in interactive activities, and collect some cool giveaways as you go. And if you finish the trail you'll go into the draw to win awesome prizes, like a family membership for Cleland Wildlife Park or a kayaking tour through the Adelaide Dolphin Sanctuary.
4. Australian Wildlife presentation
Join the team from Animals Anonymous to see a quokka, learn about the difference between frogmouths and owls, and see a squirrel glider gliding live on stage. You'll learn about native animals, their behaviours and what we can all do to help protect them.
5. Sustainable Gardening by Sophie Thomson
Be inspired by one of Australia's most loved gardeners Sophie Thomson as she shares her passion for sustainable gardening and growing your own produce. Sophie will share her tips on planting and harvesting, and how she manages her growing flock of chooks and geese.
6. Cooking demonstration with Simon Bryant
Renowned chef Simon Bryant will discuss his passion for ethical, sustainable, high-quality local produce and how that led him to start his brand dirt(y) which brings the best Australian legumes straight from the farm to you. Learn some simple cooking techniques to make the produce the hero of the dish.
Want more?
Maybe making an Amish knot rug is more your speed? Or finding out more about eco-parenting in a modern world? There are stacks of other fantastic talks and activities running all weekend. Check out the website for all the details about the event, or the World Environment Fair program for session times.
Hot tip: You can save money by buying your tickets online before you go – adults are $15 at the door or $12 online, under 18's are free. Concession prices are also available.
Want to know what we're doing at the fair? Check out this video – and we hope to see you there!
2018 World Environment Fair