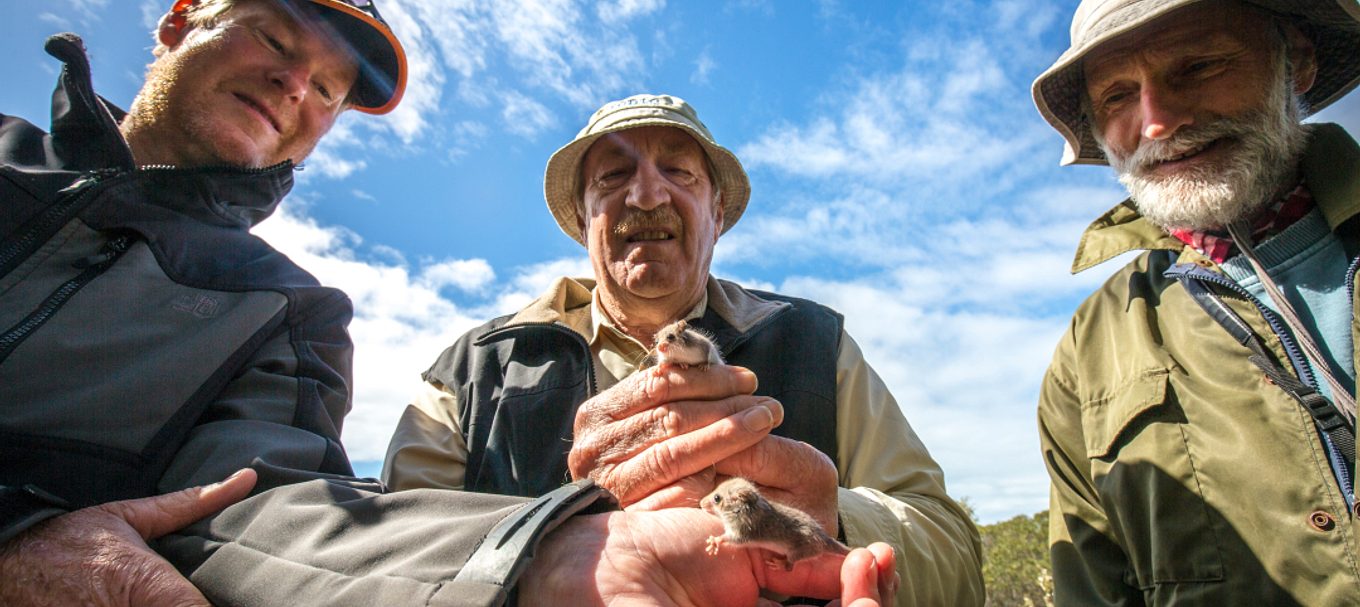 6 ways to volunteer in nature around Adelaide
From planting trees to monitoring dolphins, there's lots you can do to care for the environment. Here's some ideas.
Want to get your hands dirty for a good cause? The environment is calling your name.
Volunteering can enrich your life with friends, skills, connections and the simple joy of giving back. Research shows people who volunteer are happier, healthier and even have better sleep. More than 21 per cent of South Australians volunteer each year, the highest of any Australian state.
From one-off events to a more regular commitment, there are plenty of opportunities for you to volunteer to care for the environment. Whether it's trees or people, frogs or native plants, there's a volunteering opportunity to match your passion.
If you live in or around Adelaide, here are some things you might like to try:
1. Build a habitat
Habitat loss poses the greatest threat to species, and they need our help to protect it.
Most people see beaches as places to walk, swim, surf or just relax. But they're also complex ecosystems that provide critical habitat to a range of species, in particular, beach-nesting birds such as the hooded plover.
Hooded plovers are listed as vulnerable, nationally. Volunteers are trying to protect them by running a range of programs that everyone can get involved in. You can become a plover lover and help make a real change to the future of these special shorebirds.
If once-off habitat restoration is more your thing, keep your eye out for events like community planting days. You might like to bookmark the events page of our friends at Natural Resources Adelaide and Mount Lofty ranges for opportunities around Adelaide, or subscribe to their volunteer newsletter 'Sedge Snippet' to stay up-to-date and get involved.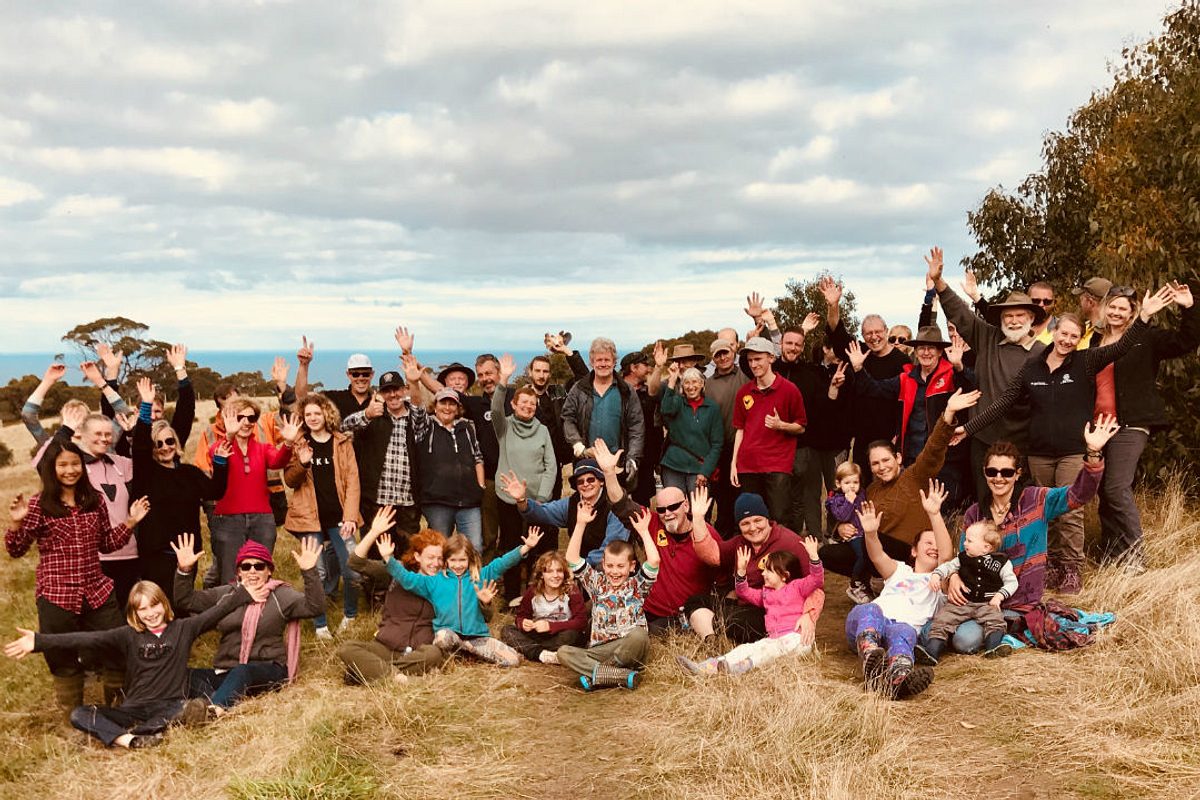 2. Look after parks
If you want to volunteer on a more regular basis, consider joining a 'Friends of Parks' group. They hold regular working bees, dedicated to things like protecting bushland biodiversity via weed control, flora and fauna monitoring, planting, seed collection, heritage restoration, and in some cases research and education. There are many exciting projects happening around Adelaide, such as the western pygmy possum nesting box project that the Friends of Newland Head group are having great success with.
To get a better idea of the type of things that 'Friends' groups do, check out the Friends of Blackhill and Morialta'sworking bee schedule, which shows ongoing projects at First Falls at Morialta Conservation Park and the Wildflower Garden at Black Hill Conservation Park.
If you need help finding your local Friends group in Adelaide, call 8273 9100.
3. Become a community champion
Is the beach more up your alley? You might like to apply to become a Coastal Ambassador. This program is all about developing community champions who want tolearn as much as they can about Adelaide's coasts, and share this knowledge with the community.
As part of the program, you'll get to hear from experts and attend interactive field trips, such assnorkelling and kayaking, in order to get a real insight into Adelaide's unique marine environments. Thiswill leave you well-placed to help protect and conserve the coast, and advocate for the wider community to helptoo.
4. Monitor local wildlife
If wildlife is more your thing, consider volunteering with the Adelaide Dolphin Sanctuary Action Group. They need volunteers to join their land-based patrols to monitor dolphins in the sanctuary and report things like injuries, entanglements, new calves and compliance issues.
You could also step into the realm of citizen science by keeping a keen eye on the animals that roam in your area. Discovery Circle runs a number of projects including Goanna Watch and Cat Tracker, or there's the Turtle SAT project, which all ask you to report sightings of these animals in your area. The information you provide will help researchers with conservation projects.
5. Help from home
You don't have to venture far from your couch to volunteer. Trees for Life has a grower program that asks volunteers to grow seedlings in their own backyard, which end up being supplied to country landholders for revegetation works or to provide habitat for native birds and animals.
6. Build and support a sustainable community
Are you passionate about people and community strength? Then you may like to join Sustainable Communities, an organisation that aims to inspire, inform and connect communities to create a sustainable future.
The Unley Repair Café, One Planet Market and Seacliff Food Swap are just some of the events run by members. There are also six community groups that meet regularly to share stories and ideas, plan projects, and hear from speakers.
Do you know a volunteer who has gone above and beyond?
If you know an environmental volunteer who deserves special recognition for their efforts, consider nominating them for the Rotary Club of Burnside's Parks Awards, in the 'Leadership in Conservation' and 'Volunteer of the Parks' categories.
Nominations close on 28 March, with the winners awarded at a ceremony in May. They will each receive $500, which depending on the award they win, can either go toward a project of their choice or professional development. For more information on how to make a nomination visit the DEW website.
To stay up to date with volunteering in Adelaidesubscribeto 'Sedge Snippet', a newsletter compiled by Natural Resources AMLR that promotes the latest volunteering opportunities around Adelaide, as well as interesting environmental stories, volunteer achievements, case studies, upcoming events, grants, and training.
(Main image courtesy of ABC Radio Presenter Dr Ann Jones)
This story was originally posted in May 2018.