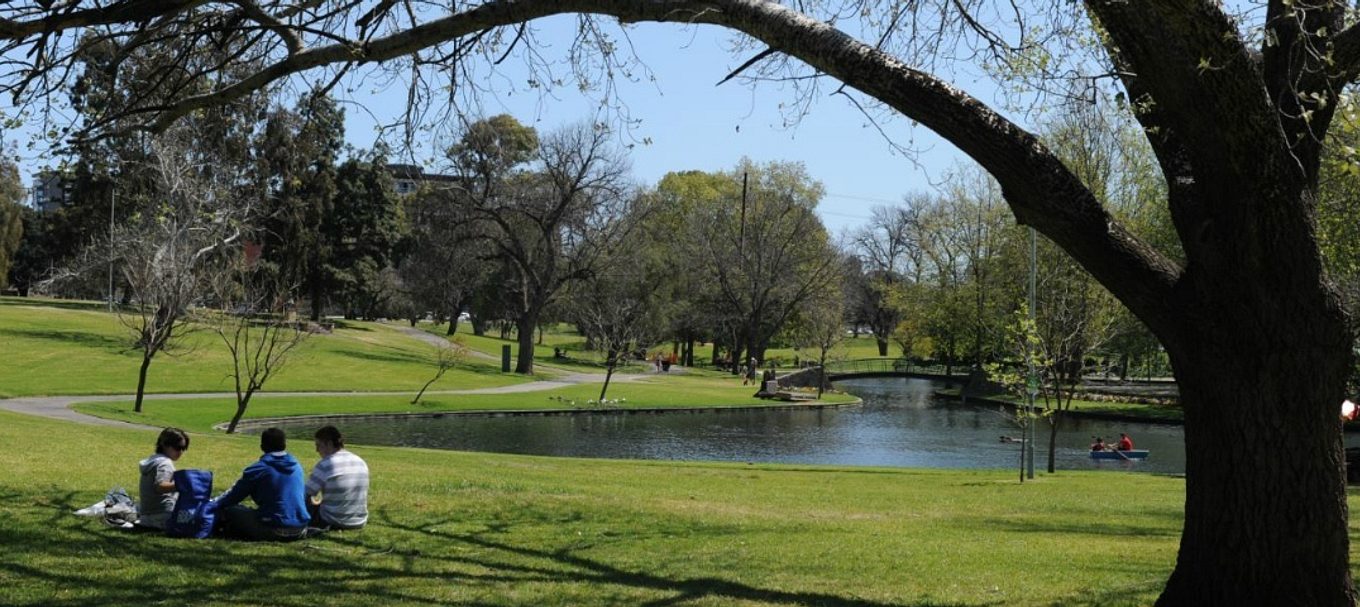 5 reasons to visit Adelaide's Park Lands
There's plenty to love about the Adelaide Park Lands. Here's how you can make the most of these free, green spaces.
Getting into nature doesn't have to mean travelling miles away. If you live in Adelaide and want to explore beyond your own neighbourhood but don't want to make a day-trip of it, consider the CBD for your dose of wide, open spaces.
That's right, head into the city for the tranquillity of nature. Who would've thought?
The Adelaide Park Lands are managed by the City of Adelaide. It's the largest urban park system in Australia, boasting 930 hectares of land surrounding the city centre and nearby North Adelaide.
Far from something to admire from a distance, the Park Lands are a great place for a number of outdoor activities. Here are five suggestions:
1. Exercising
With free fitness equipment available day and night, year-round, the Park Lands are a great option for outdoor exercise-lovers. Head to Victoria Park/Pakapakanthi or Warnpangga and give your muscles a real test at the workout stations.
The free exercise stations are suitable for all fitness levels, and can be used for anything from gentle stretching to high-intensity cardio or muscle conditioning exercises. Best of all, you get to enjoy the fresh air and a nice boost of Vitamin D at the same time. Just remember to be SunSmart.
If group fitness is more your thing, check out some of the classes and activities on offer in the Park Lands, organised by the City of Adelaide.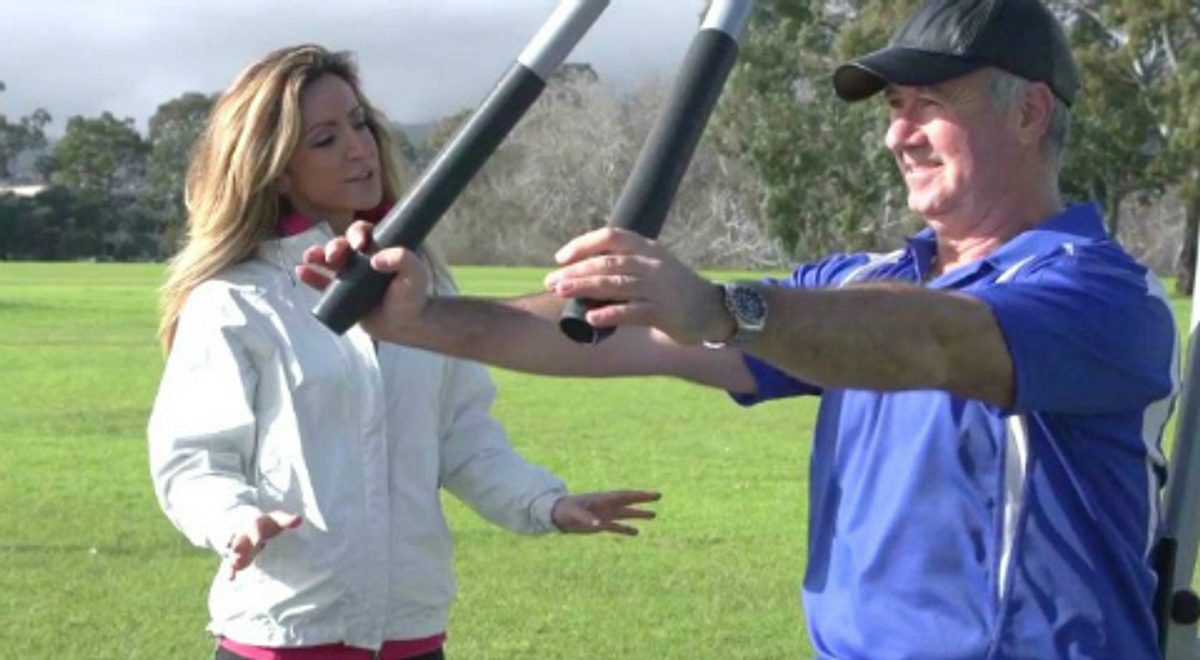 2. Running
Take your exercise to the next level by going for a run on one of the Park Lands' trails and running loops.
The River Torrens Linear Park Trail is a popular choice, whether it's for a solo sesh in your work lunch break or something a bit more competitive. There's the timed parkrun on Saturday mornings, regular 'Life. Be in it' events, plus a bunch of charity fun-runs that take you through the leafy parts of the city.
All it takes is a good pair of shoes – and some energy!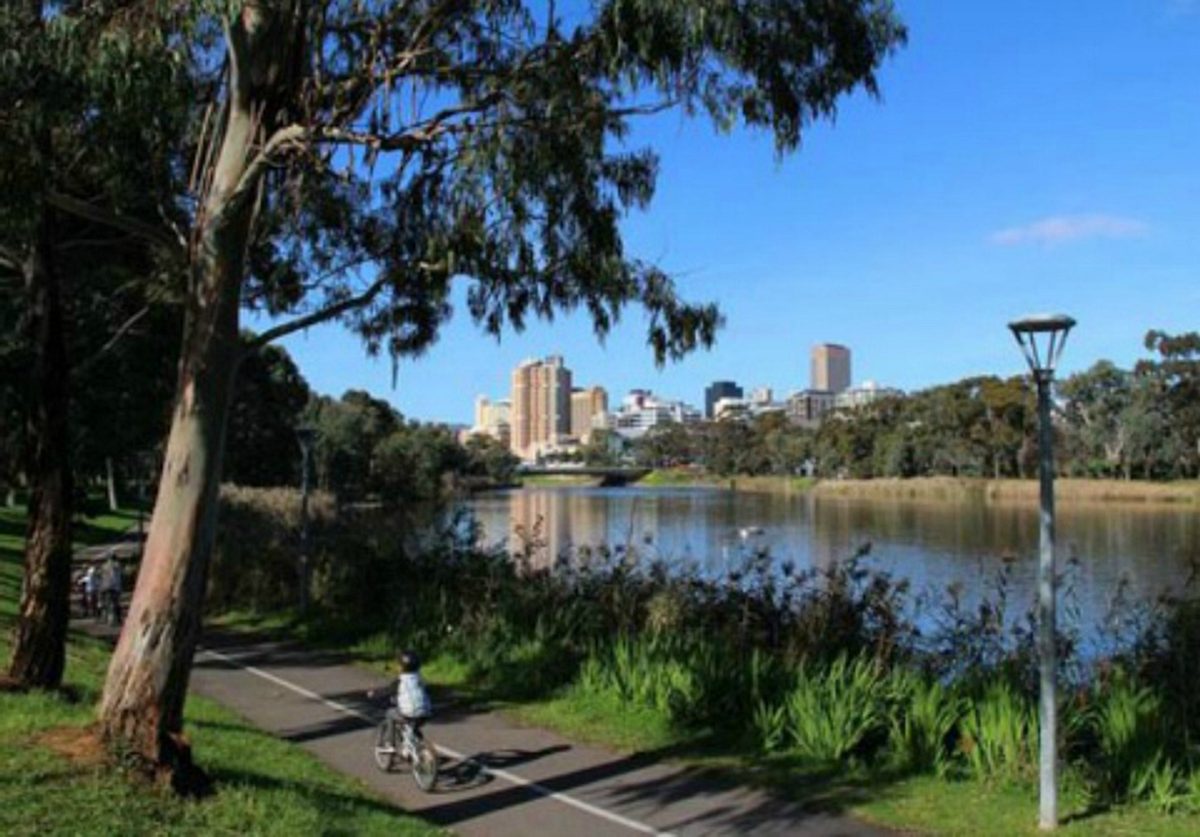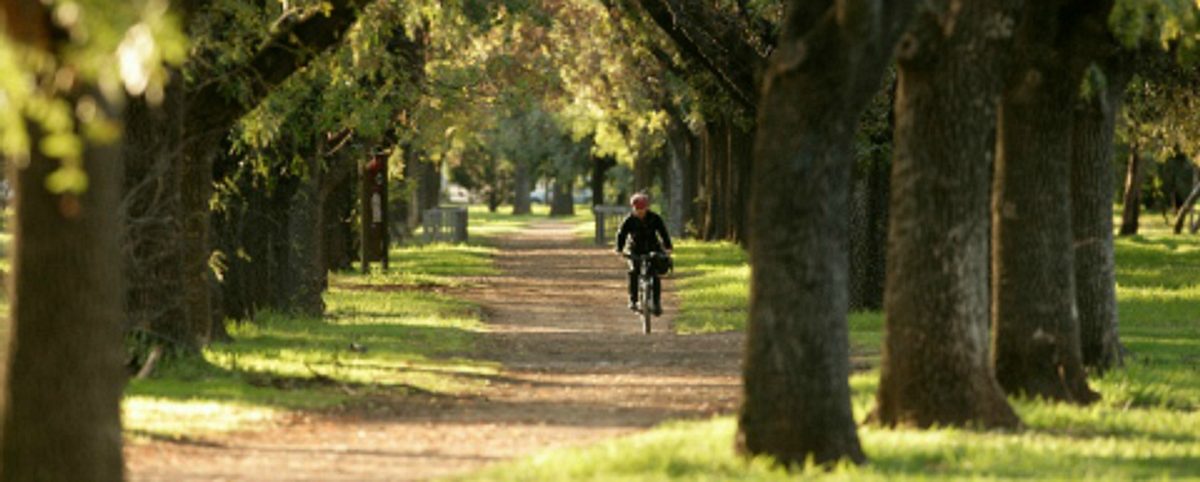 4. Doggy dates
Let your pet get a taste of city life by venturing out of your neighbourhood and into the CBD. Not only will be it be a special treat for them, but it's an opportunity for you to enjoy the great outdoors too.
There are lots of spots in the Park Lands that are designed for dogs, such as off-leash areas and designated dog parks. Need a few suggestions? Take a ball or a frisbee to Mirnu Wirra near South Terrace and let your dog play off lead, or visit Ngampa Yarta's fully-fenced dog parks in North Adelaide.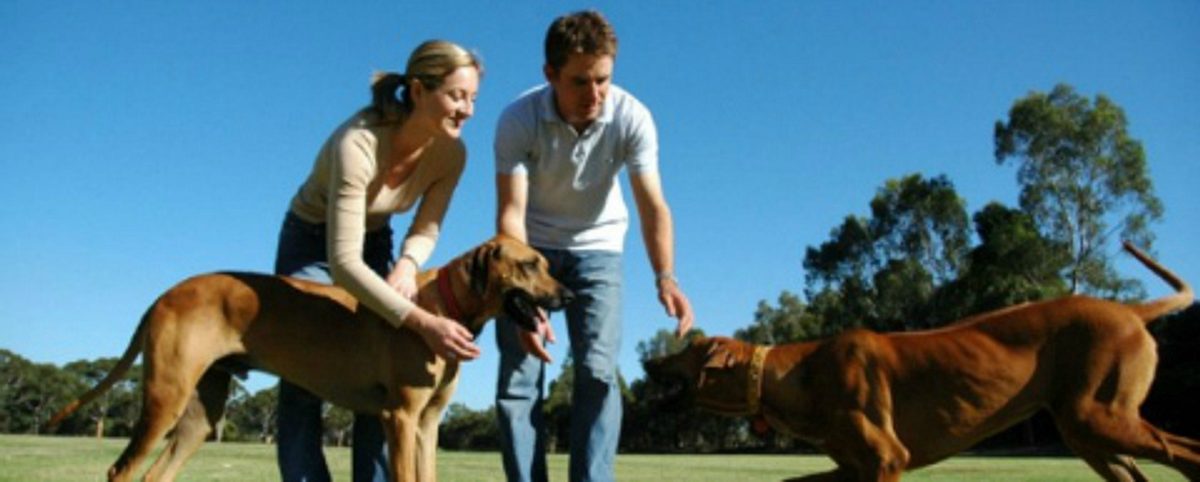 5. Playground fun
Free activities for the kids are always a winner, so look no further than a playground. The little ones can burn off some energy and you can tap into your inner child for the day – all without spending a cent.
The playgrounds in the Park Lands have everything from traditional monkey bars and see-saws, all the way through to climbing walls, bouncy squares, mazes and human hamster wheels. Give Bonython Park a go, with its 25-metre flying fox, or Glover Playground on South Terrace for the littlies.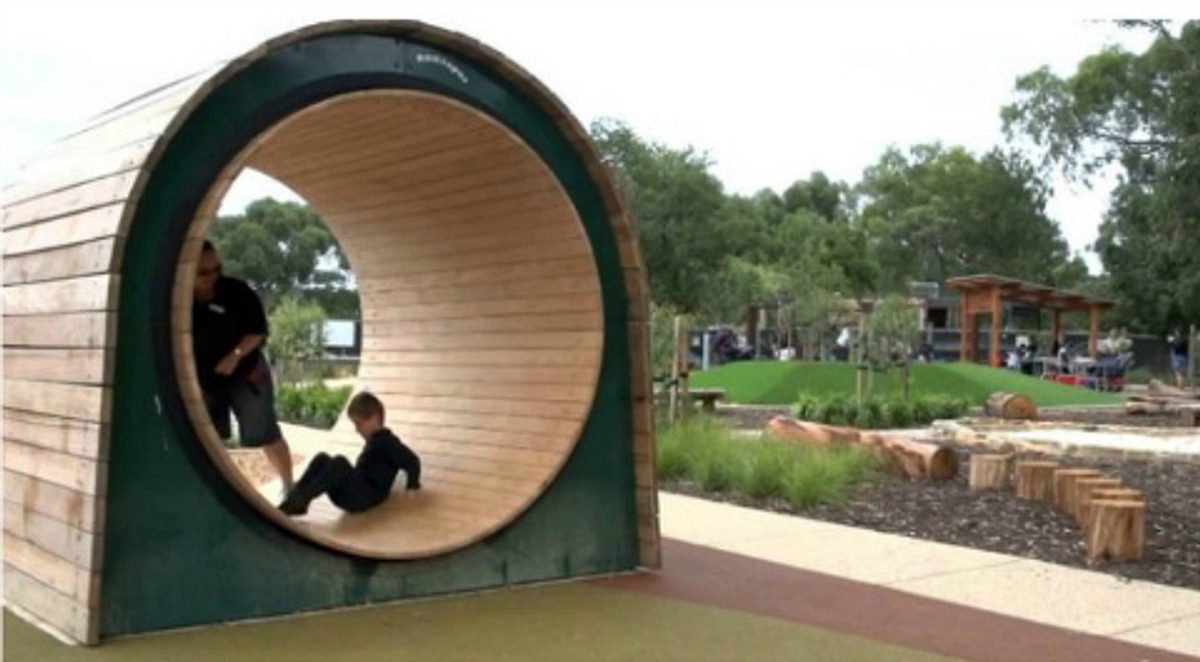 Recognising these special places
If all this talk of Park Lands has spurred you on to visit, or reminded you of what you already like about them, we'd love you to tell us why.
Adelaide's Park Lands and city squares have been nominated to become state heritage-listed. While we are assessing the nomination, we'd also like to find out why these special places are valued by the community, to guide future decisions about how they are managed.
So join in the conversation and tell us what you think.
This story was prepared in conjunction with the City of Adelaide. For more details about these special places, check outtheir website.
(Main image courtesy of City of Adelaide)