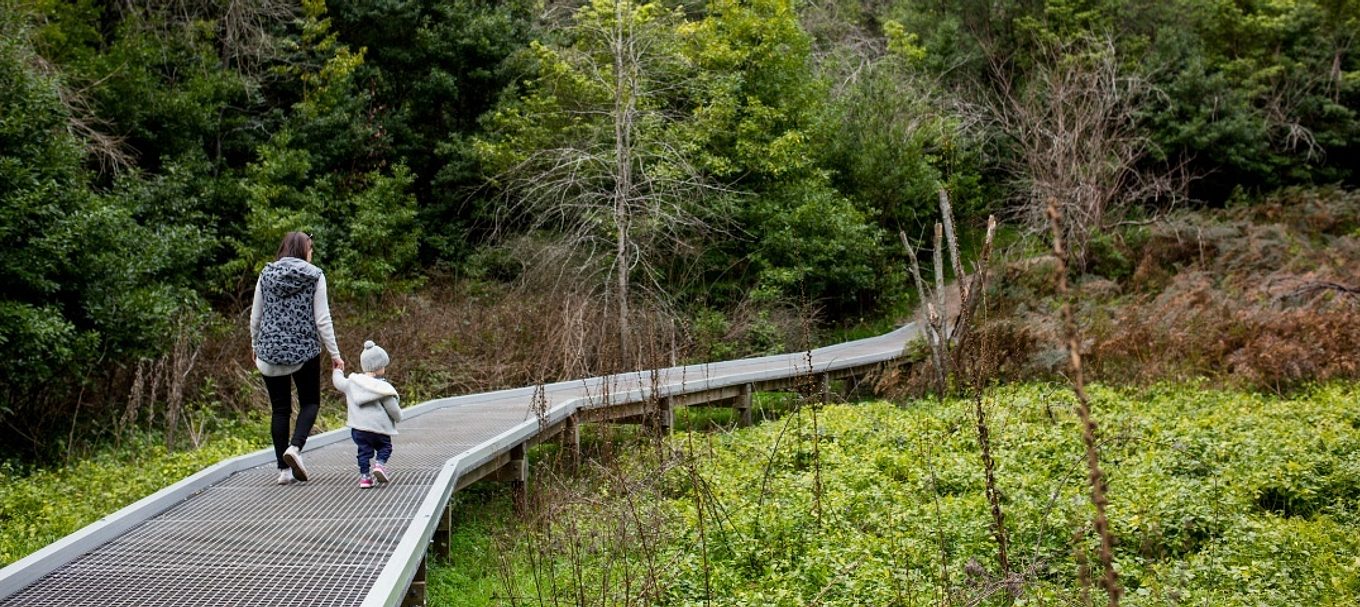 10 things to see and do at Belair National Park
There's so much to discover at this history-rich park. Let these insider tips guide you on your next adventure.
Belair National Park was established in 1891, making it South Australia's oldest national park, second in Australia, and eighth in the world.
Located only 13 kilometres south of Adelaide's city centre, it makes for the perfect daytrip, offering plenty to see and do for everyone – even your dog.
The park has a rich history, brimming from all corners of the park. There's Old Government House, fire scars on ancient trees, and Aboriginal tree carvings – all serving as windows to the past.
The Kaurna people are the original custodians of this area and have a strong connection to the land. They refer to Belair as Piradli, which means 'baldness', and is in reference to the area's appearance when looking south from the Adelaide Plains – 'bald like the moon'.
People love to visit Belair National Park to ride bikes or horses, have picnics or barbecues, use the sporting facilities – there are 39 tennis courts! – and explore the incredible landscape.
There are woodlands, waterfalls, lakes, creeks and geological formations to discover, trails to suit every fitness level, recreational facilities available for hire, an adventure playground for the kids, and open spaces for group celebrations.
Brighten up your day and explore some of what Belair has to offer. Here are 10 ideas to try on your next visit, prepared for you by the park's passionate rangers and Nature Play SA.

Have a family picnic at Long Gully and venture to the cave-like Amphitheatre Rock. After it rains, it has water trickling from the rocks above.
Explore the top of the park via Saddle Hill Track, where you may get a glimpse of a short-beaked echidna as it forages for ants, or see an 'echidna train' as the males search for a mate.
For families with experienced young hikers, venture along the 6.5km Waterfall Hike where you'll see picturesque rock escarpments around the waterfalls. Note: Lower Waterfalls is fenced and more suitable to families, while Upper Waterfalls is unfenced with a steep cliff-face.
If you're keen for an adventure and want to get active, there are orienteering and geocaching opportunities in the park. You can find these online or ask staff at the entrance.
Head out along Lorikeet Loop, a gently sloping trail featuring natural and heritage sites. Pass old red gums and blue gums, as well as endangered ecosystem of grey box woodland.
Have a picnic around Playford Lake, followed by a relaxing stroll along Wood Duck Walk, which takes about 30 minutes for a return trip. As the name suggests, there are often Australian wood ducks to see along this trail.
Have a family picnic at Karka picnic-ground, explore the flowing creek and find out which natural materials float. Keep an ear out for the high-pitched 'weep-eep-eep' of the brown tree frogs that call the creek home.
On a chilly morning, rug up, put your gumboots on, grab a camera and explore the trails as the mist drifts through the trees. See which wildlife you can photograph or sketch.
Explore the Microcarpa Hike and keep an eye out for colonies of dwarf greenhoods and mosquito orchids as they begin to flower.
Select a part of the Adventure Loop Trail to explore, and see how many wildflowers and native wildlife you can spot.
Park of the Month

Throughout the month of April, Belair National Park is being celebrated as one of National Parks and Wildlife Service's Parks of the Month.
There are heaps of events and activities to get involved in to help you explore the park. Check the website for all the details.

(Main image courtesy of Jason Tyndall, Nature Play SA.)