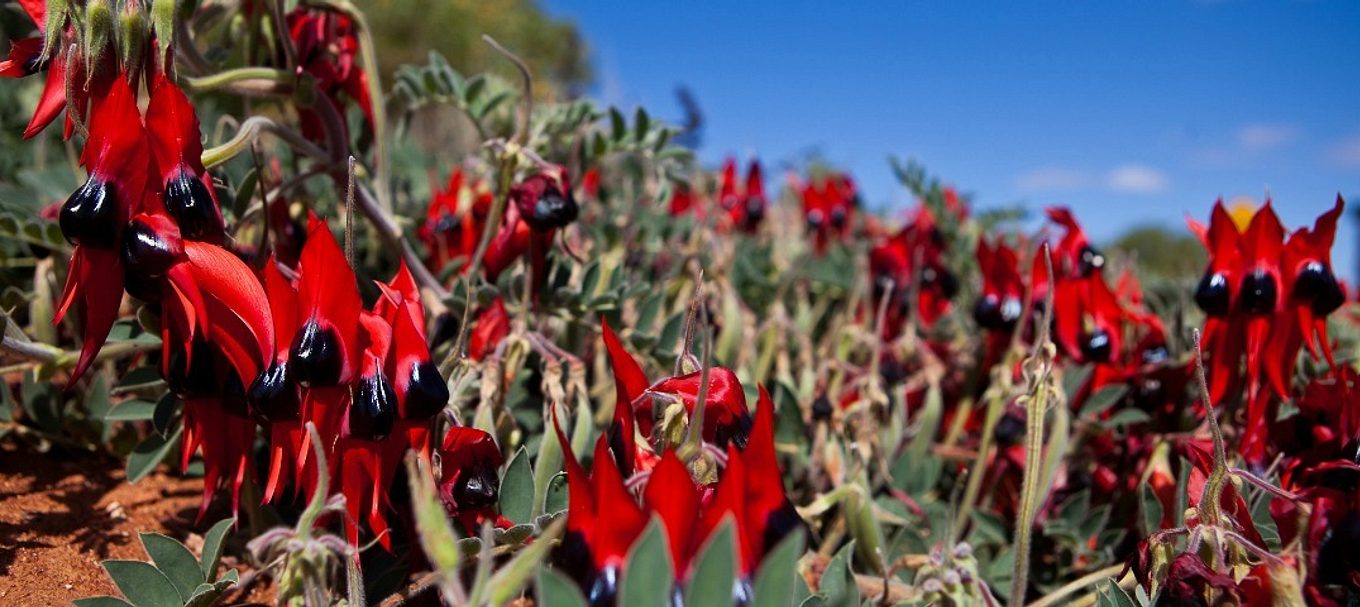 Where to find wildflowers in South Australia
Native wildflowers are bringing colour to national parks. Find out what's blooming near you.
Wildflowers are now blooming across the state, in national parks, reserves, and by roadsides.
The outback and the Flinders Ranges have a well-deserved reputation for the most stunning displays. But if you live in metropolitan Adelaide and don't have time to make a long trip, you can still find plenty of these little gems in the Adelaide Hills – especially tiny but beautiful native orchids.
Some species are already in flower, while others will be at their best in coming weeks.
Here are some to look out for in South Australia's national parks:
Flinders and Outback
Spring is a spectacular time in Vulkathunha-Gammon Ranges and Ikara-Flinders Ranges national parks, with wattles, native hopbush, mint bush and Sturt desert peas enhancing the amazing landscape.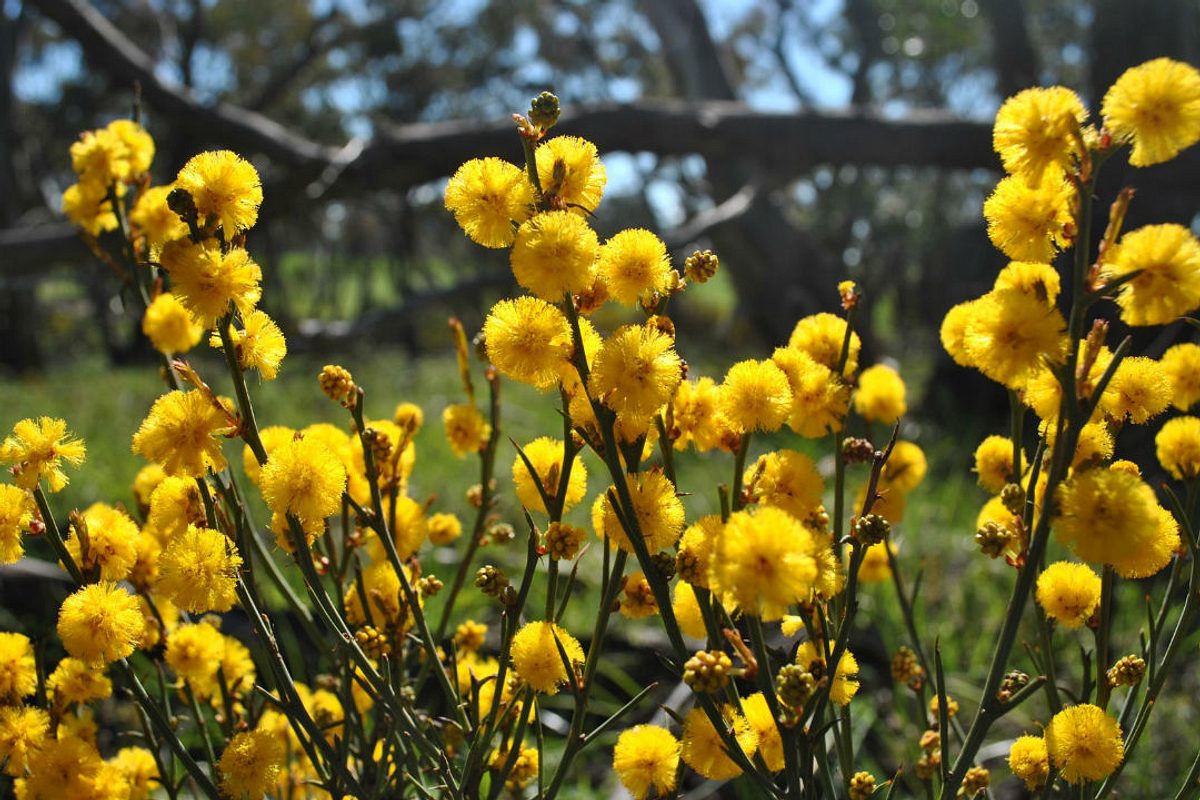 At Witjira National Park, poached-egg daisies and parakylia are spread across the dunes. Look along creek lines for purple verbines and Darling lilies, and on the gibber plains for daisies, lantern bushes and Swainson peas.
In Innamincka Regional Reserve, native geraniums, eremophila and daisies are starting to flower, especially along the creek lines.
Mount Remarkable National Park in the Southern Flinders is only a few hours from Adelaide, and spots like Alligator Gorge will be full of wildflowers as spring progresses. Some to look out for are the chocolate lily, with its violet flowers and distinctive chocolate scent, early Nancy and native leek, and orchids such as the scented sun orchid, pink fingers, spider orchid and daddy longlegs.
Adelaide Hills
Belair National Park, Cleland, Morialta and Black Hill conservation parks, and Sturt Gorge and Shepherds Hill recreation parks are all teeming with wildflowers.
The Cleland Link Trail from Crafers to Mount Lofty Summit is close to the city and ideal to visit, especially for those without cars. A bus from the city takes less than half an hour and you can walk up to Mount Lofty Summit or into Cleland Wildlife Park, enjoying wildflowers such as twiggy bearded heath, shrub violet and orchids like greenhoods, sun orchids and donkey orchids along the way. Look for the trailhead signs on the northern side of the freeway off-ramp, near the bus interchange.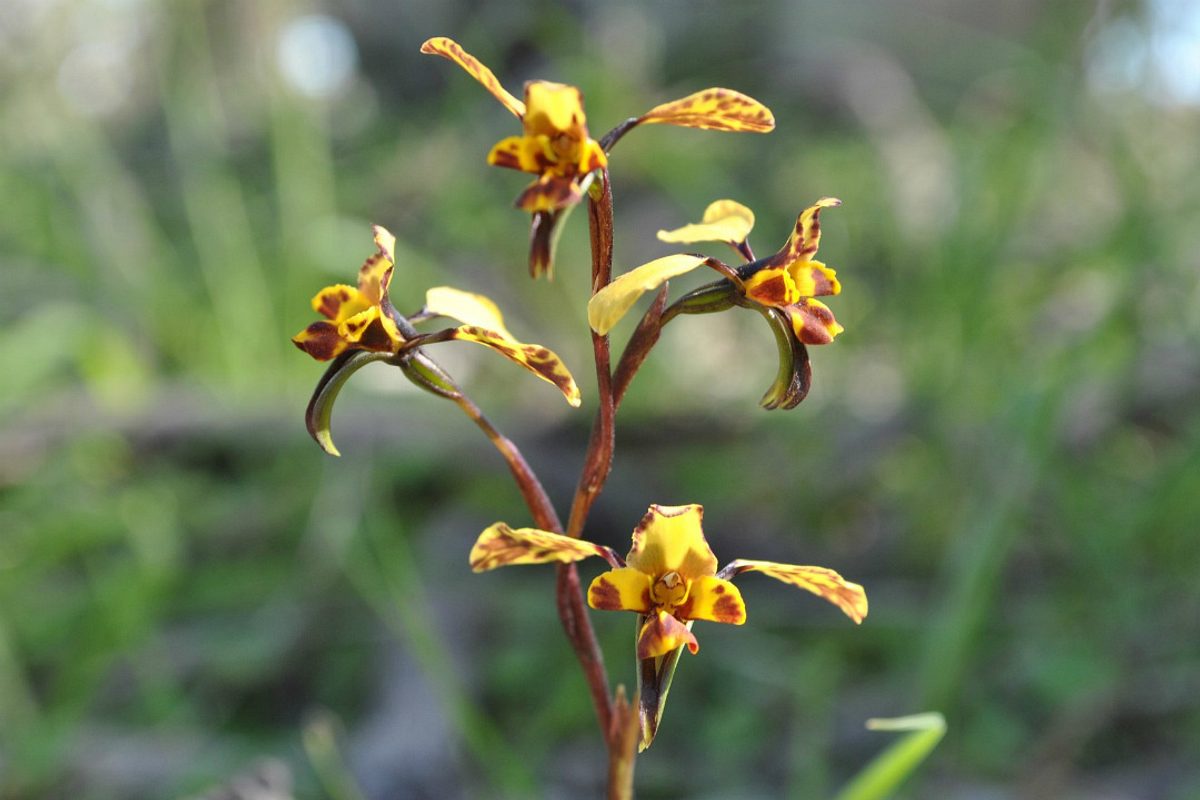 Morialta has a beautiful show of native orchids, including greenhood, mosquito and helmet orchids, and sun orchidswill start flowering soon. They are visible from the Three Falls Hike walking trail, which takes you past the park's three waterfalls.
Clare Valley
Spring Gully Conservation Park near Clare is also full of colour, with a gorgeous array of orchids, including spotted donkey orchids, shell orchids and blue fairies, and many other wildflowers such as billy buttons, with their yellow puffball flowers, woodland creamy candles, red parrot-peas and early Nancy.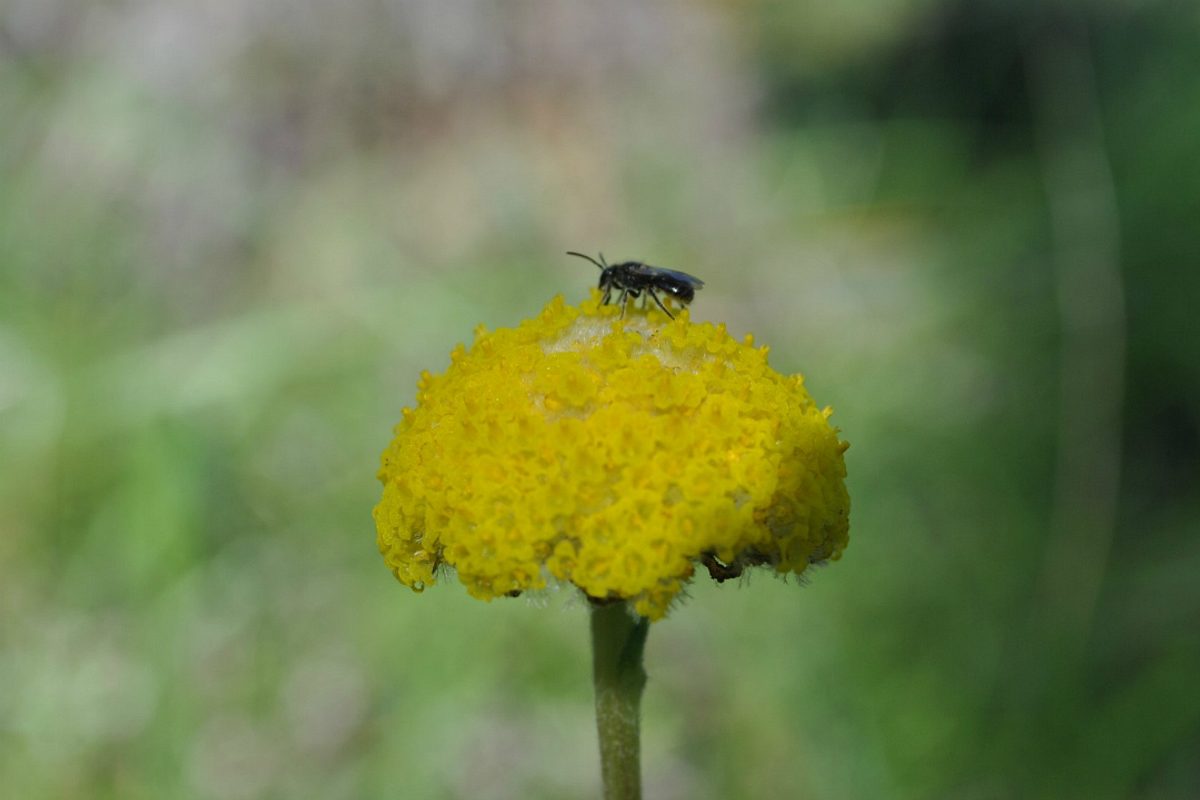 Want to grow native flowering plants in your home garden? TheState Floranurseries at Belair National Park and Murray Bridge can help with a wide range of native plants, including trees, shrubs, ground covers and bulbs.
This story was originally published in September 2016.