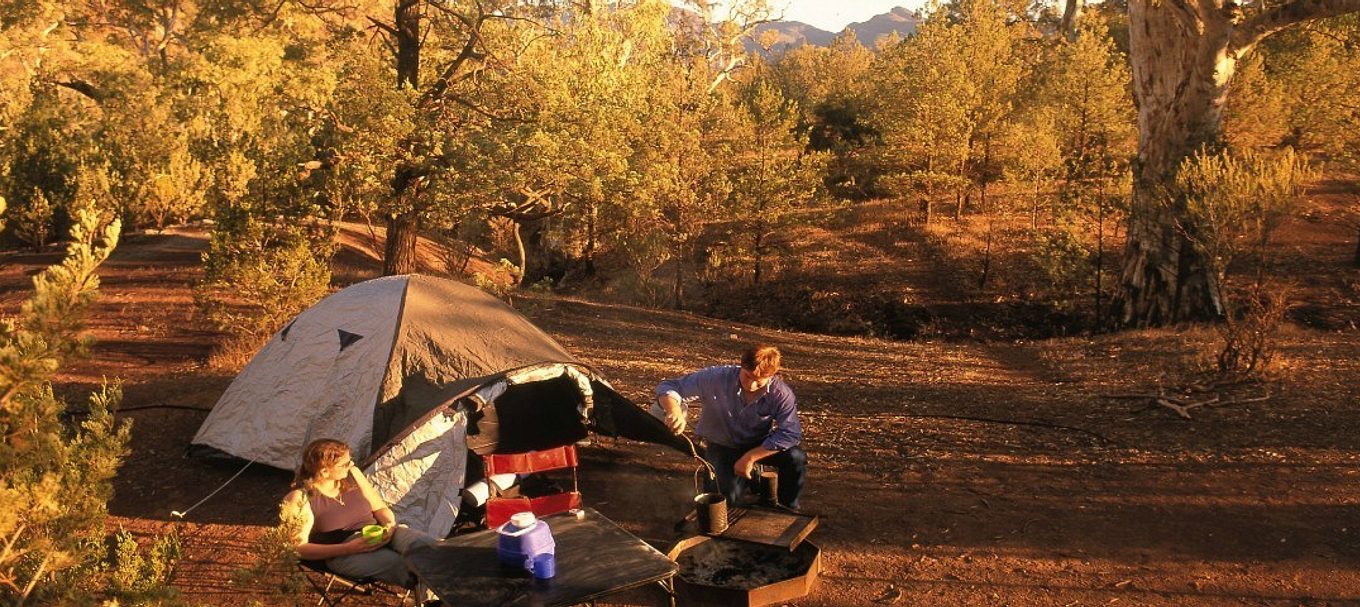 Camping in South Australia's national parks: bookings, maps and mobile phone coverage
You've got your tent, food and clothes sorted. Now it's time to book and get ready to explore. Here are our tips.
South Australia has some wonderful bush camping, with campgrounds in more than 50 of our national parks and reserves.
You can camp at whatever level suits you, from the most basic to an ultra-comfy set up, but there's a few things to consider when organising your site.
If you've been following along on this series, you will have already read our stories:
Here's how to book your campsite in a national park and some handy info that will help set you off to a great start.
1. Book before you go
Campsites and vehicle entry fees to national parks need to be booked online or through one of our booking agents before you arrive in the park. Some popular campgrounds book out quickly during peak periods like school holidays and long weekends. You can book campsites up to a year in advance, so you can plan ahead and be assured that your campsite will be ready and waiting for you when you arrive.
2. Check if there's phone coverage
Some of our national parks have little or no mobile coverage, so are great for a digital detox. If phone signal is important to you, make sure you check before you go. If you're alone in a remote place, like one of the desert parks, you might want to consider hiring a satellite phone or locator for safety.
3. Download Avenza maps
Official maps from National Parks and Wildlife Service South Australia are available on Avenza Maps. The app uses your device's built-in GPS to locate you even when you are out of range of a network or internet connection.
The maps are georeferenced, so once you've downloaded the app and installed your map, they work with your smartphone's inbuilt GPS to plot your real-time location within the park on the map.
You can use the app without a network connection, allowing you to stay safe and aware of where you are – which is particularly handy in hills parks that are often just out of network range.
Read our story to find out more.
Please remember to keep social distance of 1.5m from other visitors at all times and don't visit if you are sick or required to self-isolate. In response to South Australian Government COVID-19 restrictions, access to parks and their facilities in South Australia is changing regularly. You can keep up-to-date by reading our frequently asked questions, by following us on Facebook or by contacting us.
Want some inspiration about where to visit? Visit the National Parks and Wildlife Service SA website for some ideas, or check out our library for things you can 'See and Do' in SA's amazing parks.
This story was originally posted in September 2015.