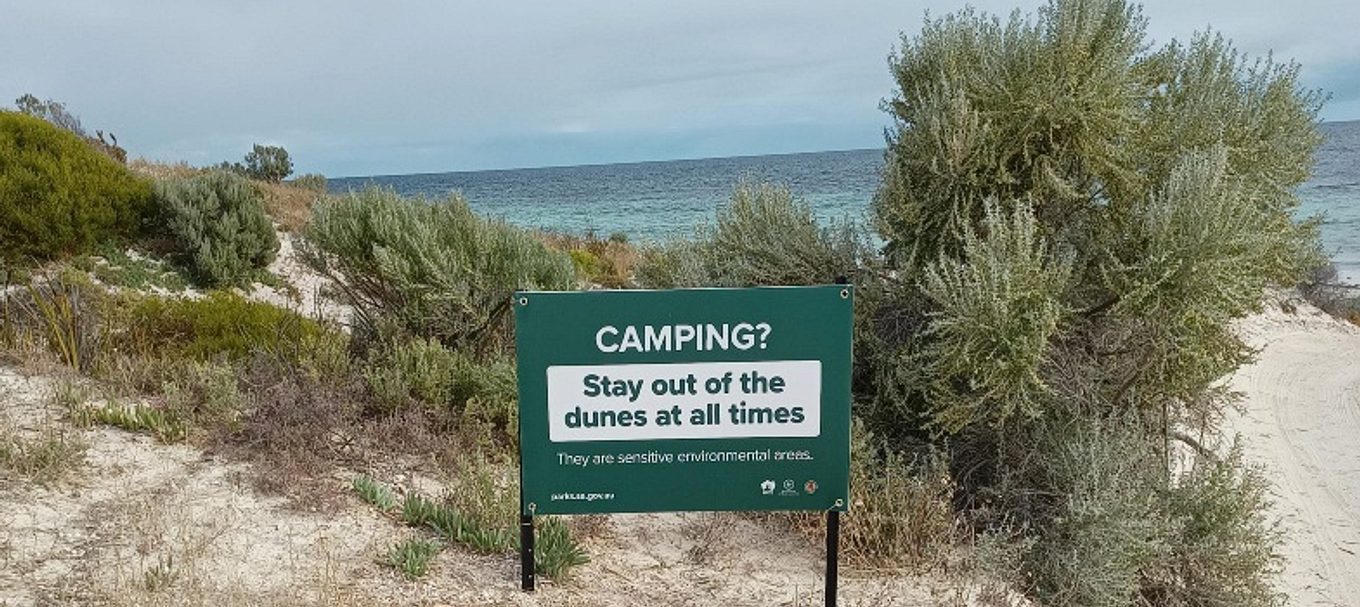 How you can help champion Crown land conservation
Did you know that one fifth of South Australia is classified as Crown land? Find out more.
Some of the state's Crown land areas are available for short term camping or mooring of houseboats - in picturesque locations near the beach, in the bush or next to the River Murray.
Iconic Crown land locations include Wauraltee Beach on the Yorke Peninsula, Hart Lagoon near Waikerie and Cape Douglas in the southeast.
What do I need to know?
Before you head off on your next outdoor adventure on Crown land, here are some tips on how you can make the most of your trip while conserving the culture, nature and heritage of these unique areas.
If you are planning to camp, check the signage first to make sure that it is legal to camp there.
Always remember to leave no trace behind – pack up all your belongings and waste when you depart, keeping the environment pristine for others to enjoy.
Being part of the Crown land community means respecting the land and its established roads. If you're using a registered vehicle, stay on hard sand when driving on beaches and keep out of sand dunes to ensure the land remains both accessible and untouched.
If you're planning a visit to Wauraltee Beach on the Yorke Peninsula, be mindful of its ecological and cultural significance. Please refrain from using the dunes as a toilet or a playground as they serve as nesting grounds for precious shorebirds and are culturally significant to the Narungga people.
What can't I do at these sites?
When it comes to Crown land, the following activities are not permitted:
Littering, dumping, or abandoning property
Damaging or removing vegetation
Removing or interfering with Aboriginal heritage items
Removing or interfering with fossils
Closing off or obstructing roads.
Keep in mind that penalties apply for misusing Crown land, ranging from fines of up to $315 to penalties of up to $20,000 depending on the severity of the offense.
For more information visit South Australia's Crown land.
And if you prefer to avoid the crowds, consider an alternative camping option in one of our national parks by searching on Find A Park.
Want to know how you can keep South Australia's national parks untouched? Read How to 'leave no trace' on your next visit to a national park, or Learn how to reduce plastic food waste on your next hiking or camping trip