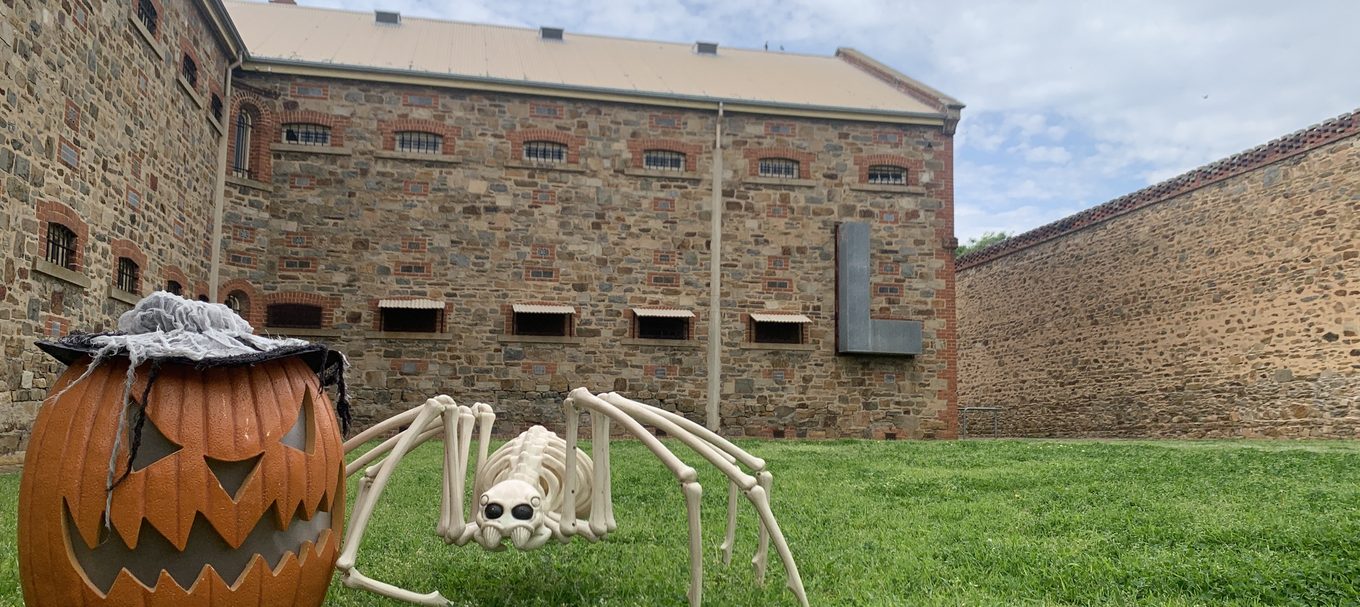 Celebrate Halloween at Adelaide Gaol
Adelaide's unforgettable family-friendly Halloween experience 'Wail at the Gaol' is back on Saturday 28 October!
From a trick-or-treat trail to delight the younger members of the family, to the spooky after-dark activities that will test the nerves of your tweens, this year's event is sure to be spooktacular!
Often whispered as one of South Australia's eeriest landmarks, Adelaide Gaol was home to some of the state's most notorious felons. With a span from 1841 to 1988, it's no stretch to imagine the ghosts of the past prowling the corridors.
This Halloween, Adelaide Gaol will come alive, not with its past residents, but with playful zombies, charming vampires, and mischievous villains.
Top tip: Secure your Early Bird Tickets before they sell out!
Whether you're channelling a ghost, goblin, or witch, dive into the Halloween magic by donning your most spine-chilling costume.
Event Specifics
Date: Saturday 28 October 28, 3pm - 11pm (last entry 8.30pm)
Venue: Adelaide Gaol, 18 Gaol Road, Adelaide.
Early Bird Pricing: Child ($12.00), Concession ($16.00), Adult ($20.00), Family ($51.20).
Food and music: You can then feast from food trucks and enjoy live music and performances through the day.
Pre-book tickets here.
We advise purchasing a look bag when you book, as there won't be any available on the day.