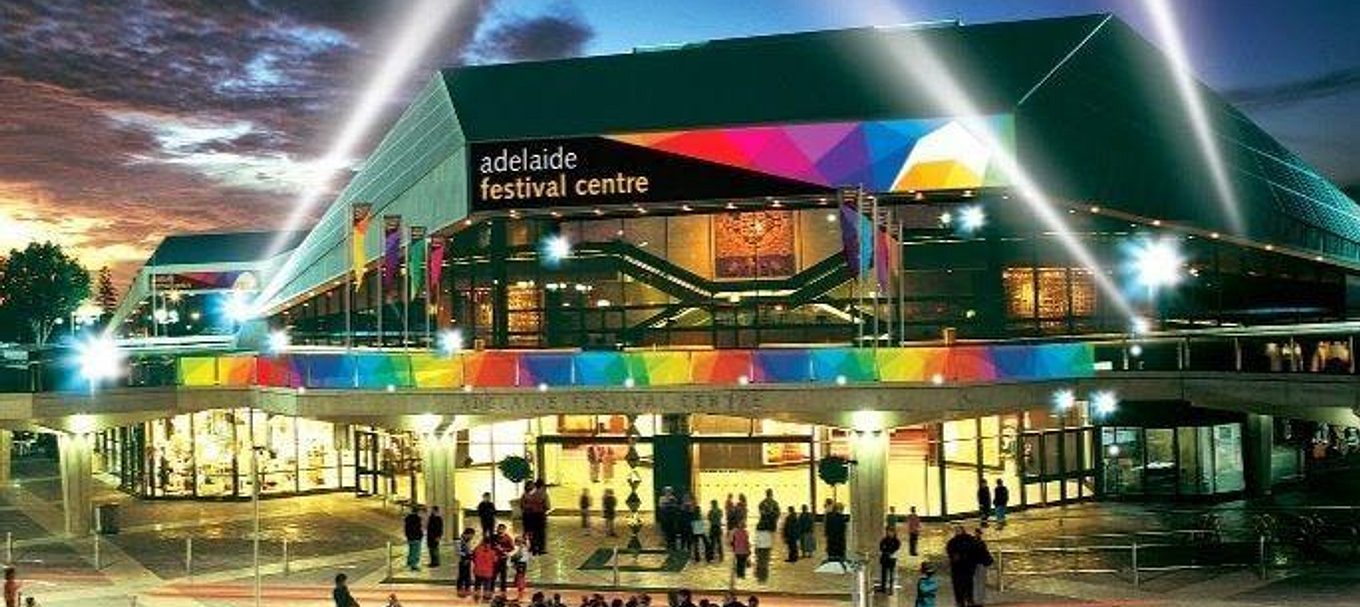 Celebrate 50 years of Adelaide Festival Centre
An icon of the Adelaide riverbank precinct, Festival Theatre is celebrating 50 years this month. Find out how you can help celebrate.
It's an icon of the Adelaide city skyline sitting proudly on the Torrens riverbank now for half a century.
The internationally renowned Adelaide Festival Theatre turns 50 on 2 June marking a key milestone in the state's arts history and the focal point of numerous government's efforts to position South Australia as the nation's undisputed 'Festival State'.
A rich history
Opened on 2 June 1973 by then Prime Minister Gough Whitlam, the Festival Theatre was designed by architect John Morphett.
The first ever performance that evening was Act Two, Scene 1 of Beethoven's opera Fidelio and Beethoven's Choral Symphony.
The Playhouse, Space Theatre and Amphitheatre soon followed and Australia's first multi-functional performing arts complex was complete.
The flourishing Festival Centre became a role model for many other performance venues as they strove to emulate its functionality and versatility.
Innovative in style, the complex has gone on to become a cultural centre for the people of South Australia.
The Centre has received much critical acclaim as an extremely functional performing arts complex. The Centre is an unashamedly modern complex notable for its bold structuralist approach to form.
The multi-purpose Festival Theatre, the more intimate drama theatre (Playhouse), the experimental theatre (Space) and the Amphitheatre are integrated successfully by roof form and the formality of the dominant octagonal module.
It was registered as a State Heritage Place on 11 December 1997.
Want to help celebrate?
The Festival Theatre is celebrating its 50th Birthday with a concert on 2 June. Attendees can continue the celebrations after the concert, on the dance floor in the Banquet Room for via some live music and birthday cake.
Family tickets available: 2 Adults & 2 Children (under 18) for just $50+booking fee.