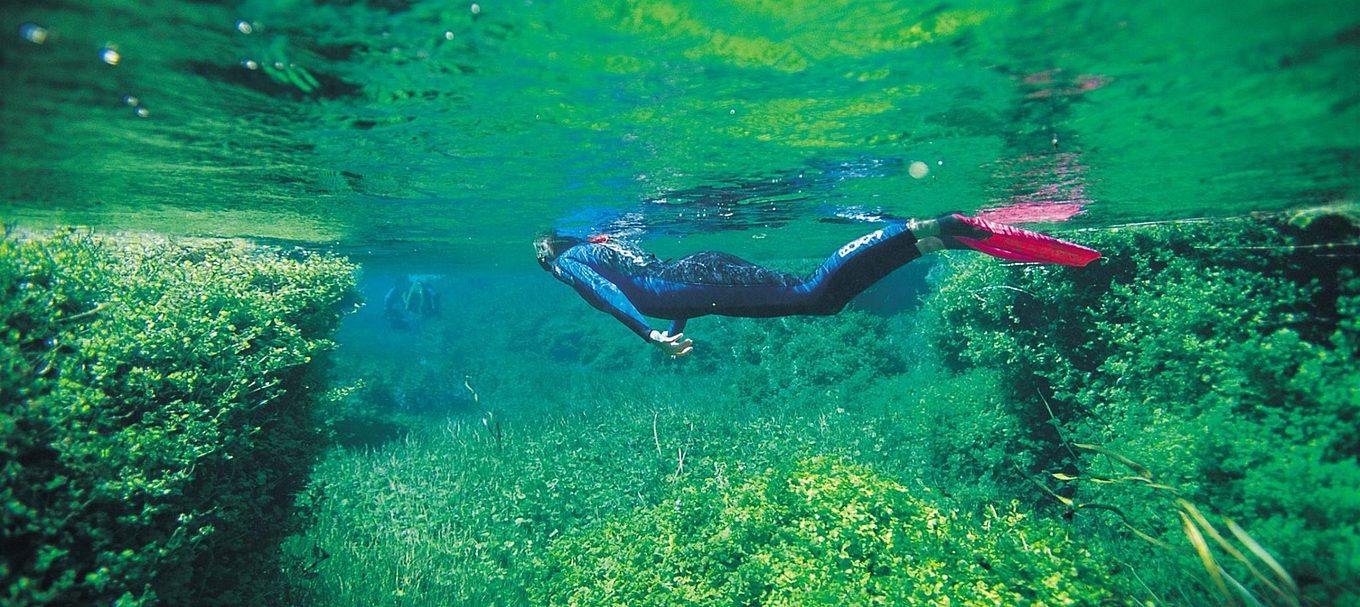 Discover South Australia's must-visit dive spots
Are you looking to explore South Australia's underwater ecosystems and after some inspiration? Here's a selection of diving spots unique to South Australia that you may not have heard of.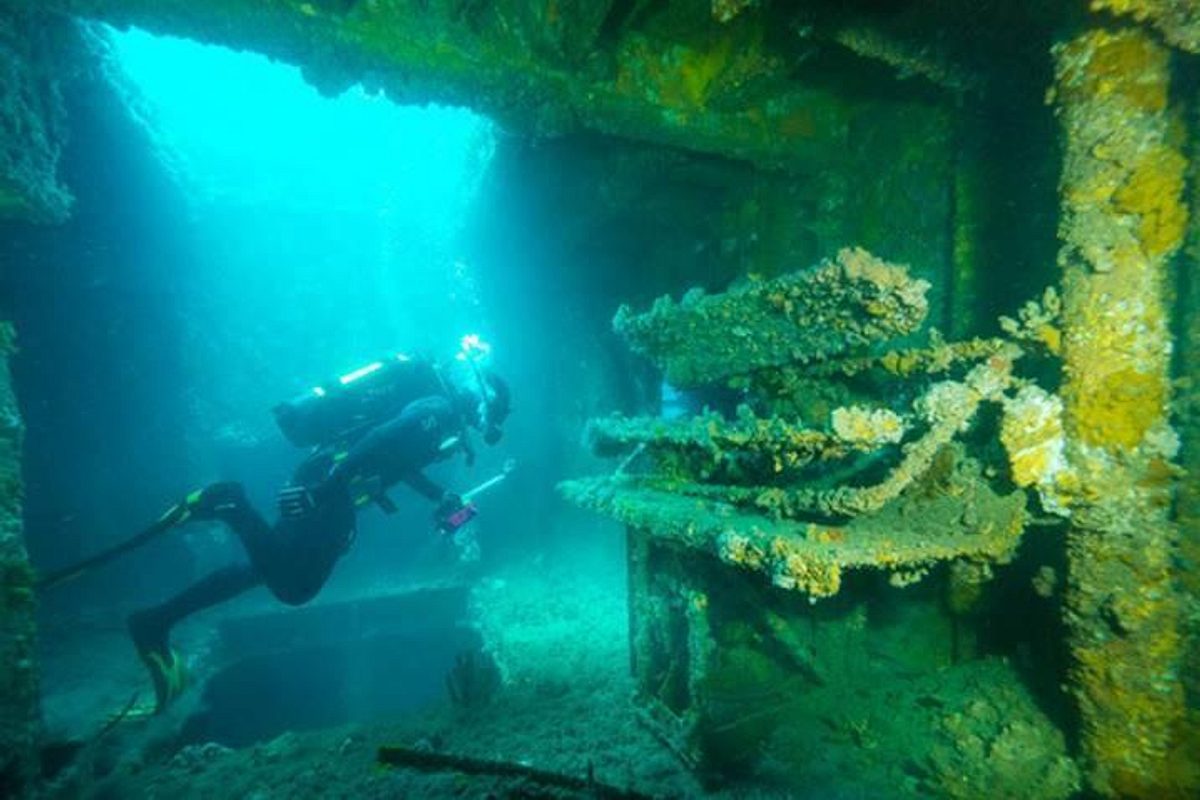 Best spot for maritime history: Ex-HMAS Hobart, Rapid Bay
It's been 20 years since the Ex-HMAS Hobart, a former Royal Australian Navy ship, was decommissioned and scuttled four nautical miles off Rapid Bay.
The popular dive spot is located within the waters off the Rapid Head Sanctuary Zone in the Encounter Marine Park, a 10 minute boat ride from Wirrina boat ramp.
At 134 metres and weighing 4500 tonne, this popular spot provides divers with rich maritime history and spectacular scenery. Divers are able to access the engine room, the missile launcher, gun turrets and both funnels.
The wreck is now completely covered with marine life; divers should keep an eye out for colourful sponges and algaes, as well as more than 50 species of fish.
When planning your trip, remember that all marine life and the shipwreck itself are protected by law. Fishing, or removing any part of the wreck, is prohibited. A permit is required to dive the ex-HMAS Hobart.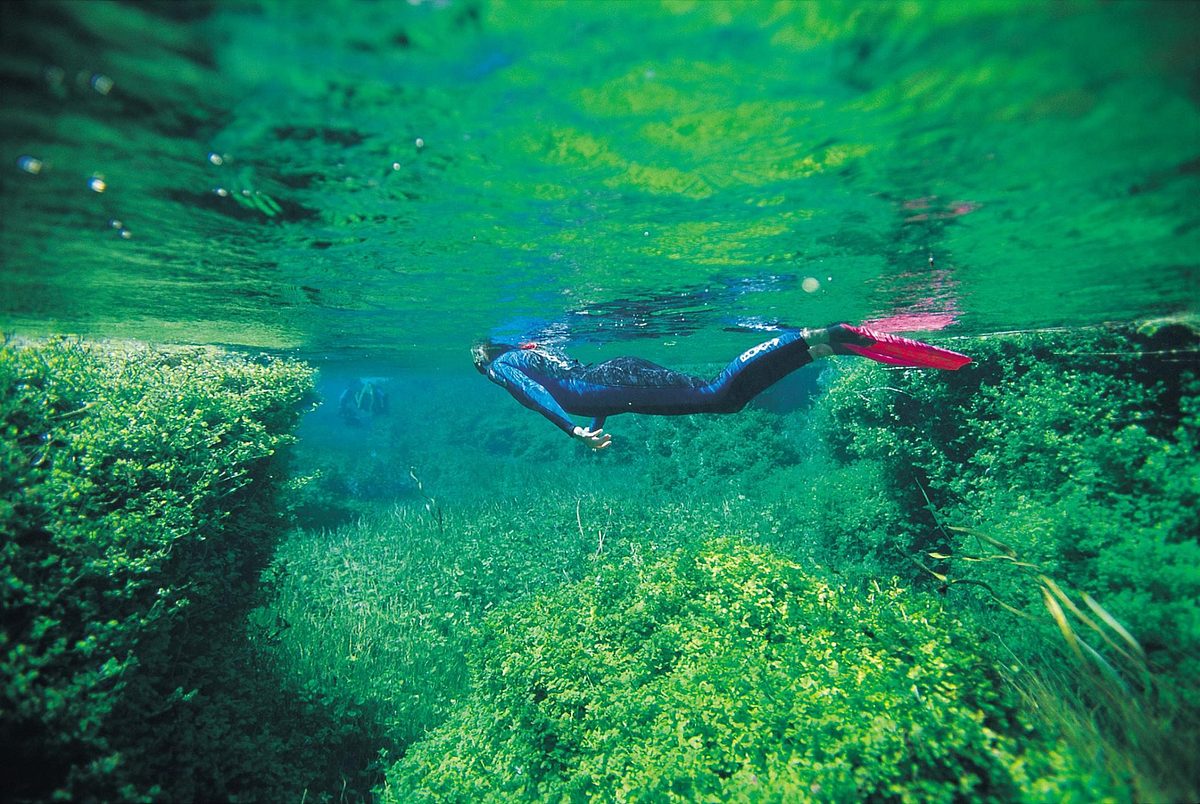 Best underwater garden: The Chasm, Piccaninnie Ponds Conservation Park
There is something special about staring down into the azure waters of The Chasm. Located in Piccaninnie Ponds Conservation Park, with its porcelain white walls enveloped by algal growth, this underwater garden extends to a depth of 120 metres and is teeming with aquatic life.
The Chasm was formed over time by freshwater rising to the surface under pressure eroding a weakness in the limestone. Water is naturally filtered during this process providing impressive underwater visibility, in some spots up to 40 metres.
Piccaninnie Ponds is recognised as a wetland of international importance and a diving permit is required to enter the ponds.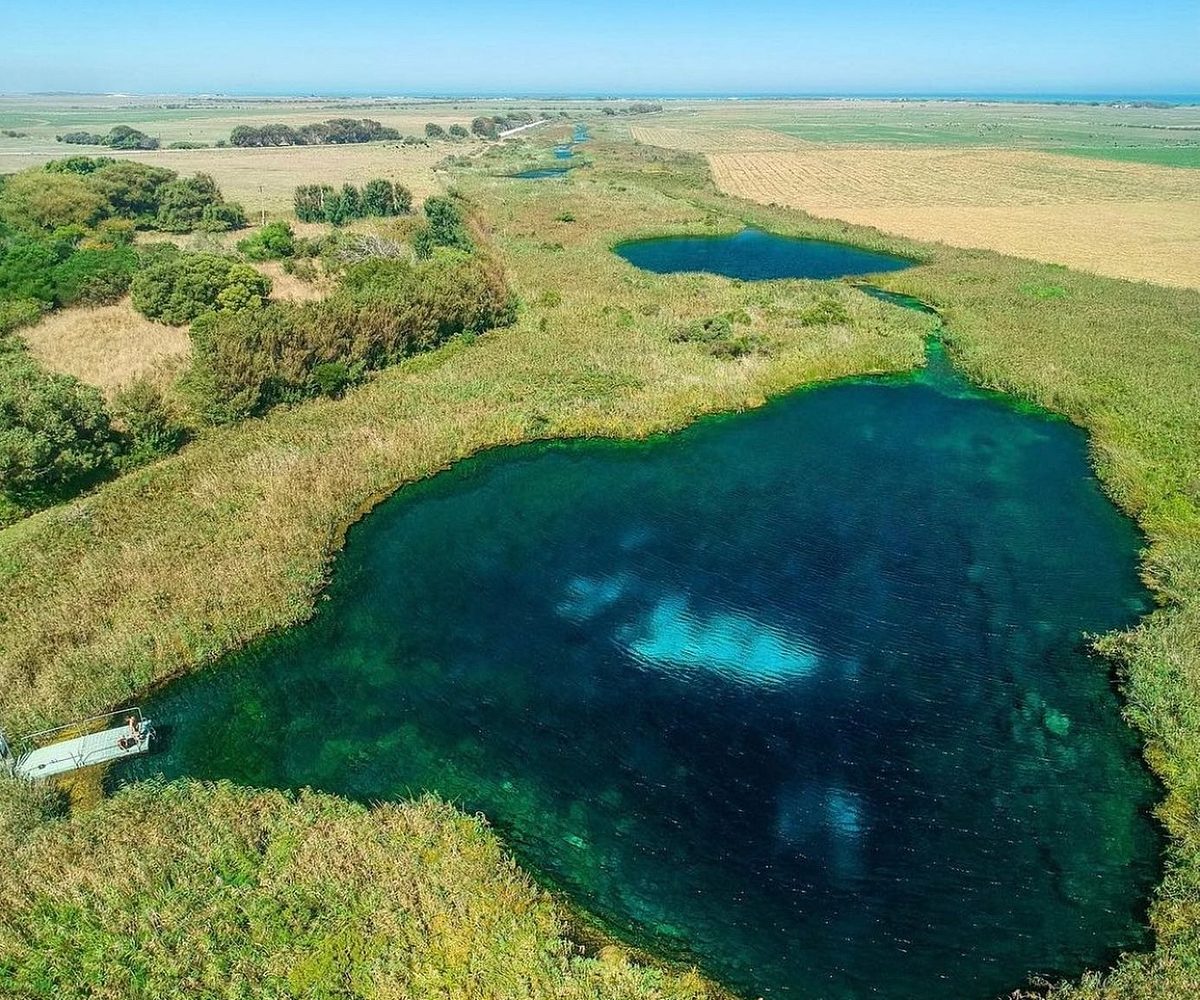 Best spring-fed limestone ponds: Ewens Ponds Conservation Park
These crystal-clear, spring-fed limestone ponds offer a unique inland diving experience.
The three basin-shaped ponds, which are approximately 10 metres deep, are connected by shallow channels. The clarity of the water creates a rare environment for aquatic life; plants are able to grow underwater to a depth of six metres. Some of these plants are not found growing fully submerged underwater anywhere else in the world.
Each year Ewen Ponds Conservation Park is closed for several months to allow the plant life a chance to rest and recover, reopening on 1 December in time for summer. A diving permit is required.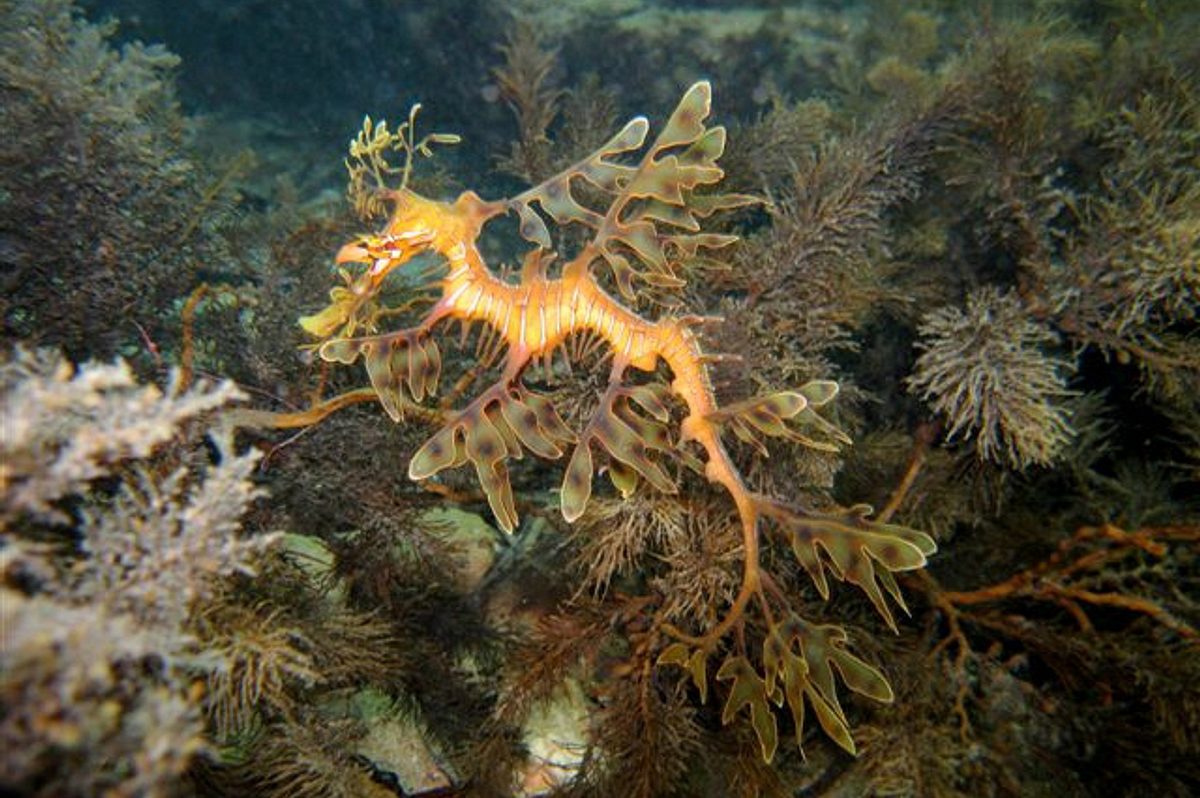 Best location for marine diversity: The Bluff, Victor Harbor
If marine diversity is your thing, look no further than The Bluff, located an hour from Adelaide.
This versatile dive spot can be accessed from the shore or from the jetty and its granite boulders, ledges, swim troughs and crevices make it a prime locations for some of South Australia's unique marine life.
The Bluff is home to healthy populations of sea lions, leafy sea dragons, crayfish, seahorses and dolphins.
While this site can be dived all year round, keep in mind that it is exposed to southerlies so make sure you plan ahead and pick a good day to go.
Interested in diving? Read our blog on exploring SA's naval history under the sea.