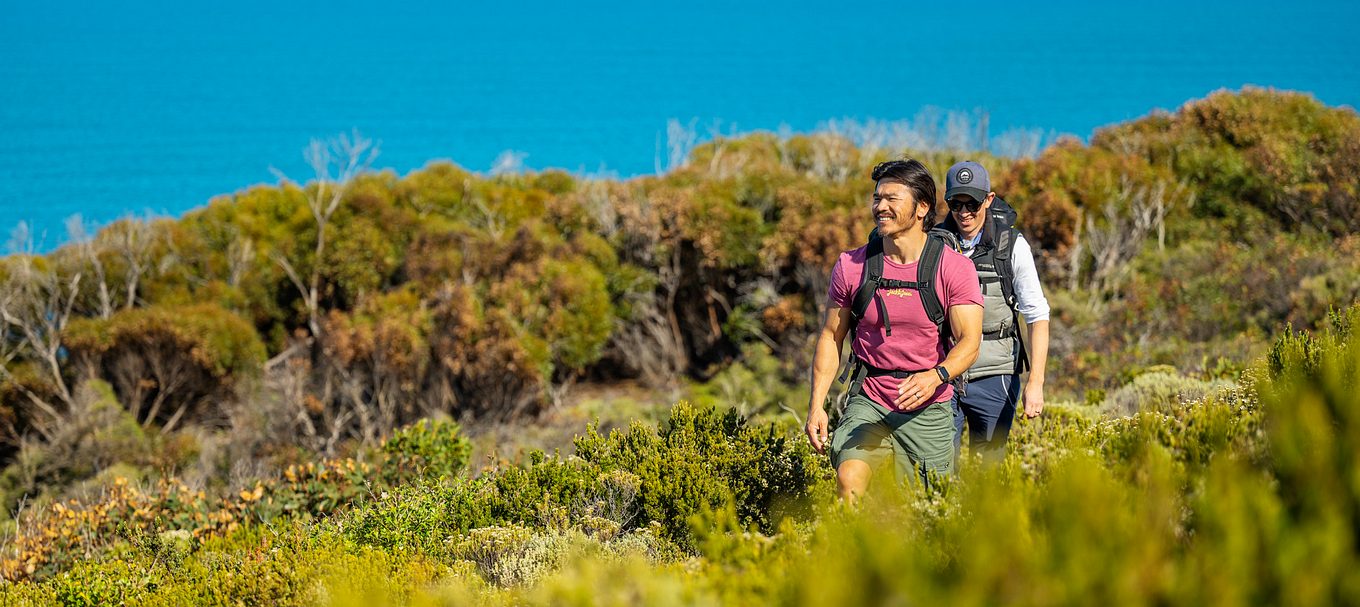 Your guide to what's new and coming soon in South Australia's national parks
From new walk-in campgrounds to upgraded picnic facilities, there's lots of great new visitor facilities in national parks across the state. Find out what's new in your favourite park.
Over the past 12 months, visitor facilities and experiences have been upgraded in a number of national parks across South Australia. And there's more to come.
Here's your guide to what's new and coming soon.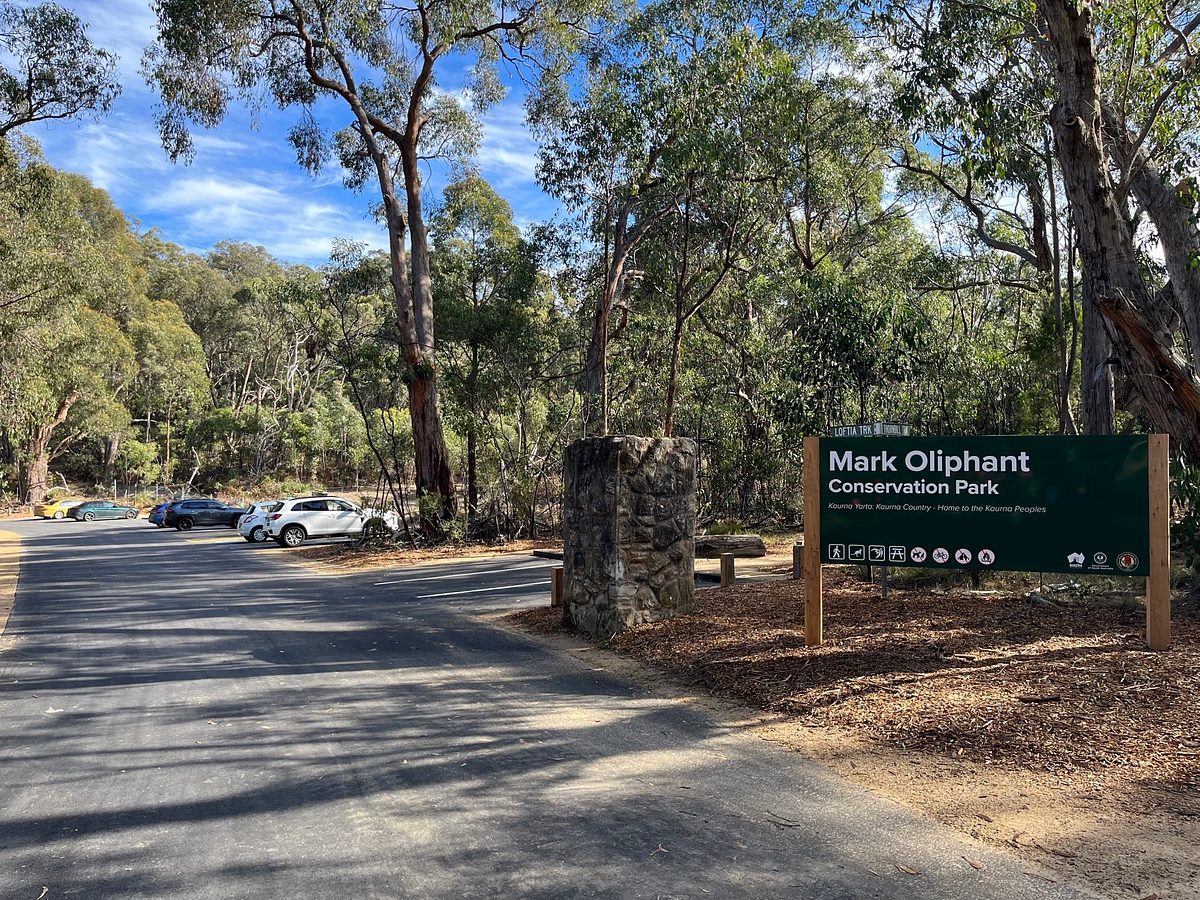 Adelaide Hills – picnic at Mark Oliphant Conservation Park
Have you ever visited Mark Oliphant Conservation Park? The park was named in honour of former state Governor Sir Mark Oliphant's contribution to conservation and we think it's one of the hidden gems located in the Adelaide Hills.

The park is tucked away just 5 km from the township of Stirling. You can't miss the park entrance anymore, with recent upgrades including new entry signage and an upgraded entrance off Scott Creek Road to help visitors access this special patch of nature.

A bigger and better car park has been created and the nearby picnic shelter has been refurbished, with new tables installed so you can kick back and enjoy a leisurely picnic in nature.
When you arrive, there's a short accessible path that takes you from the car park to the picnic area – make sure you take note of the trailhead and wayfinding signage to help you discover the unique forest experience this park has to offer.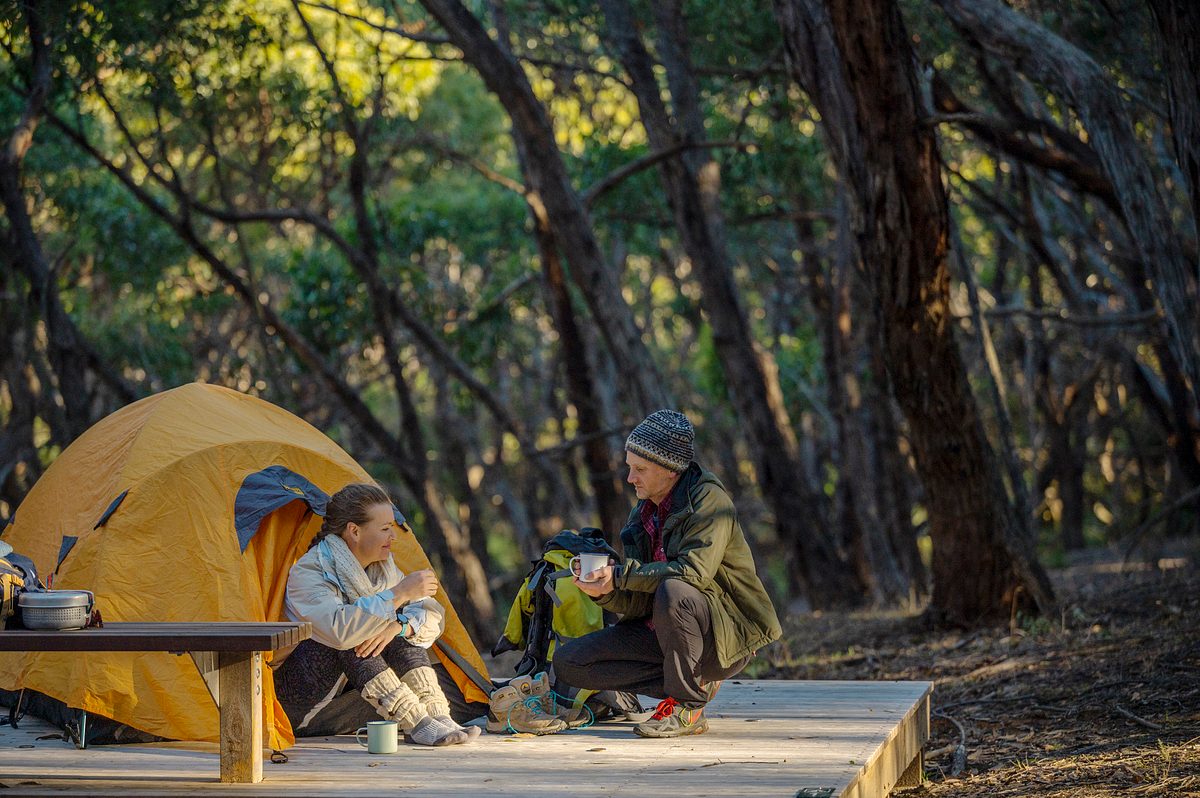 Fleurieu Peninsula – walk the Wild South Coast Way on the Heysen Trail
Not far from Adelaide, on the Fleurieu Peninsula, there's been a huge range of visitor improvements in one of the state's most popular parks – Deep Creek National Park.
It's all part of the Wild South Coast Way on the Heysen Trail – South Australia's newest multi-day walking experience.

The upgrades include the creation of the new Goondooloo Ridge precinct – a new picnic area that features a 4.2 km Class 2 loop trail that takes you to a new lookout that has spectacular views over Backstairs Passage to Kangaroo Island.
From the picnic area, the trail is suitable for wheelchairs and prams, and is a fantastic immersive experience that you can do as an add-on to the main Heysen Trail hike. It leads through an open eucalypt woodland and a magnificent yakka forest before it reaches the lookout, so have your camera ready.
Four purpose-built campgrounds have also been created along the Wild South Coast Way, giving visitors who set out on the long distance, multi-day walking experience a great place to rest and refresh overnight.
They're only accessible by foot only meaning you're guaranteed a secluded stay in some rarely seen landscapes along the southern coastline.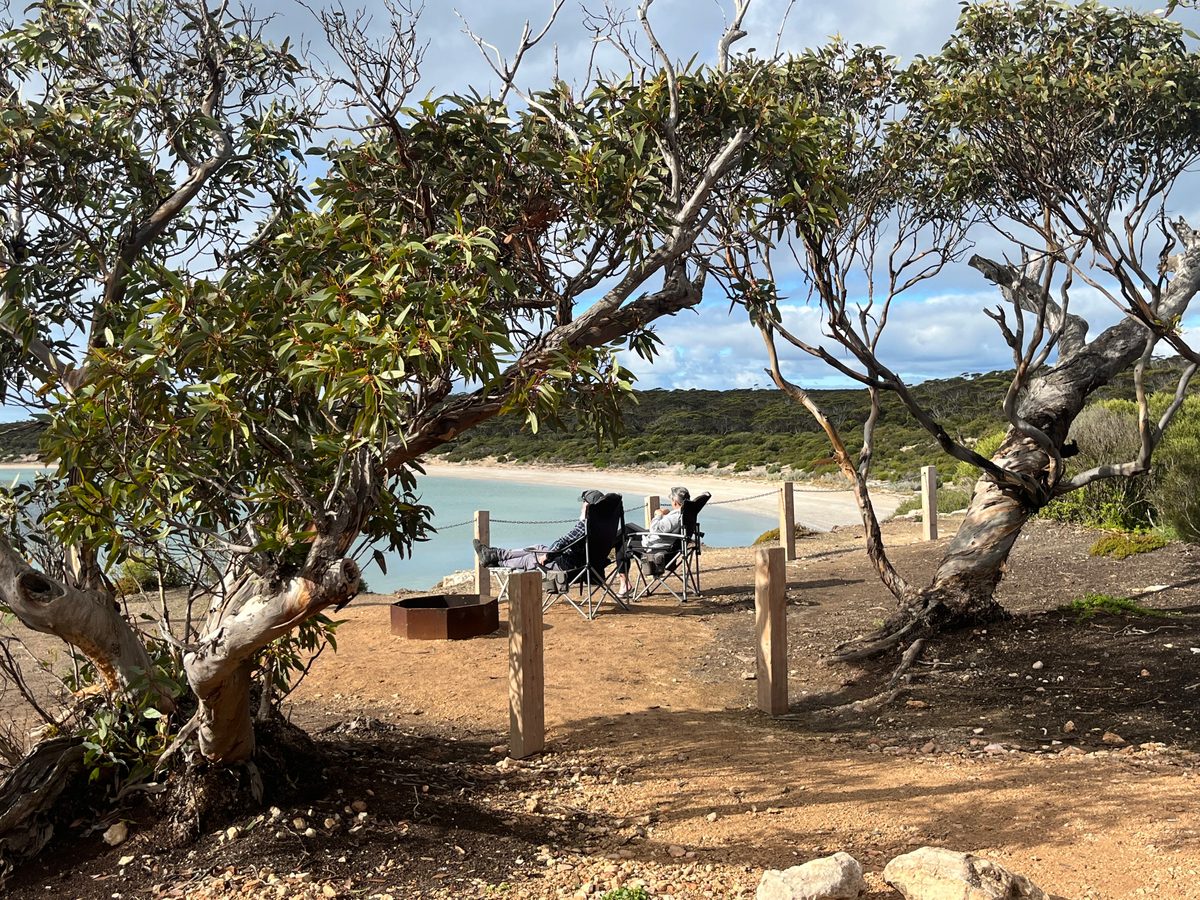 Eyre Peninsula – the best of the west has been upgraded
The Golden Island Day Visitor Area in Coffin Bay National Park and the Fisherman Point Campground in the popular Lincoln National Park have both seen visitor facility upgrades.

These upgrades have included reconfiguring and increasing campground capacity, expanding car parks, installing new signage, replacing toilet blocks, installing picnic shelters, improving vehicle access, improving pedestrian beach access, and upgrading signage, landscaping and fencing.

If you're making the trek to the west coast, be sure to visit either of these parks and make the most of the new facilities.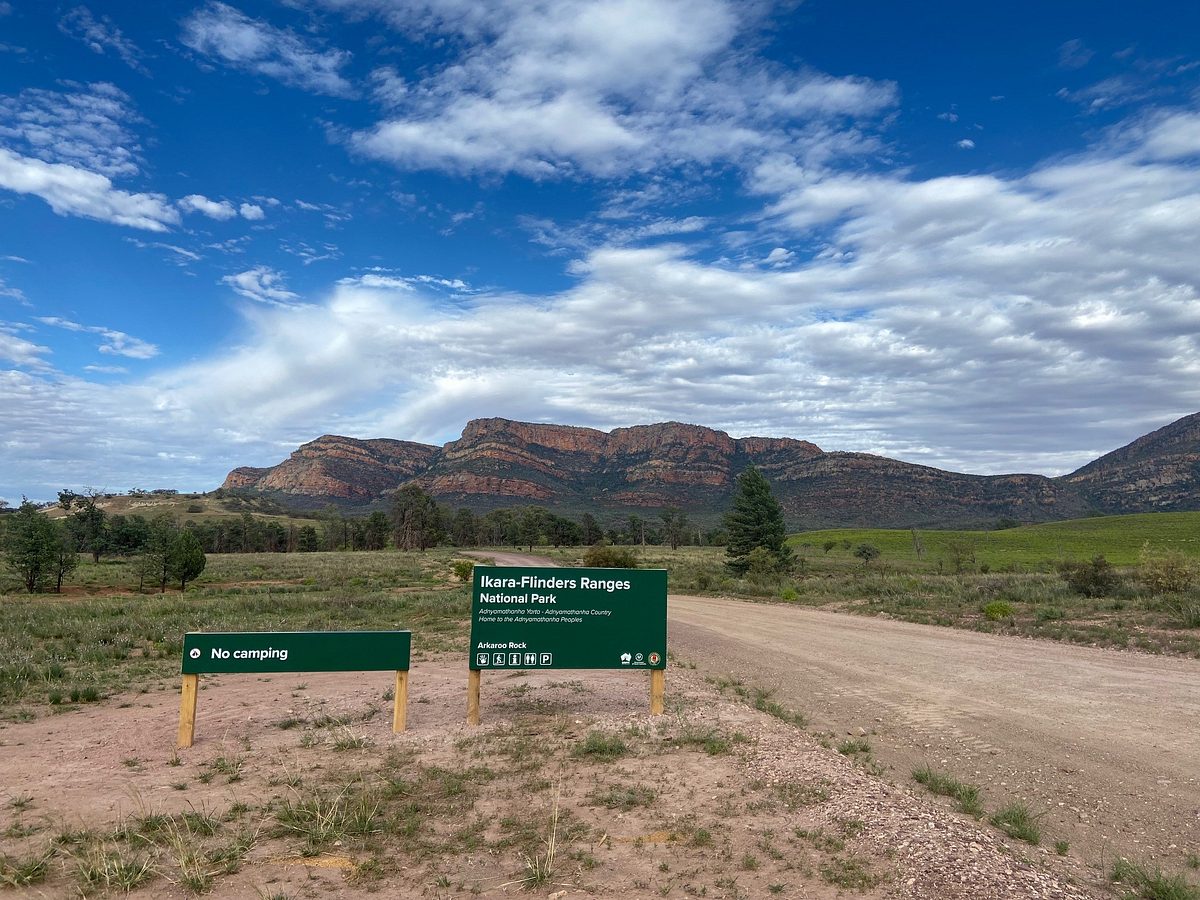 Northern Flinders Ranges – cultural attractions in Ikara-Flinders Ranges National Park
Have you ever heard of Akurra Adnya? Or perhaps you might know it as Arkaroo Rock? It's a cultural rock art site of the Adnyamathanha people that can be visited in the Ikara-Flinders Ranges National Park, about 5 hours from Adelaide.
Under the direction of Adnyamathanha representatives, the park's entry area has been upgraded for those wishing to congregate and appreciate this special area.
When arriving, you'll notice a refurbished car park with good traffic flow and brand new toilet facilities. And to help you enjoy the surrounding views, there's new picnic facilities that make the most of all the available shade.
Learn about the cultural significance of the area from the newly developed interpretation located at the beginning of the 3 km trail before embarking to see Adnyamathanha ochre and charcoal rock art.
If time permits, be sure to tour the nearby Brachina Gorge Geological Trail. Elements of this popular 20 km self-drive experience are being enhanced, which will see improved visitor amenities like seating and trail upgrades, and interpretation signage at both entry points and at nodes along the trail.
There's also a new accessible trail access and a viewing platform to see the Golden Spike marker in the adjoining creek bed. Until now, it has been one of those sought-after attractions that wasn't easily accessible to the general public.
Now, people with all accessibility needs can now see evidence of the end of the Elatina glaciation and Cryogenian Period and the start of the Ediacaran Period.
The importance of the trail also supports National Parks and Wildlife Service's bid for a World Heritage Listing for the Flinders Ranges in the coming years.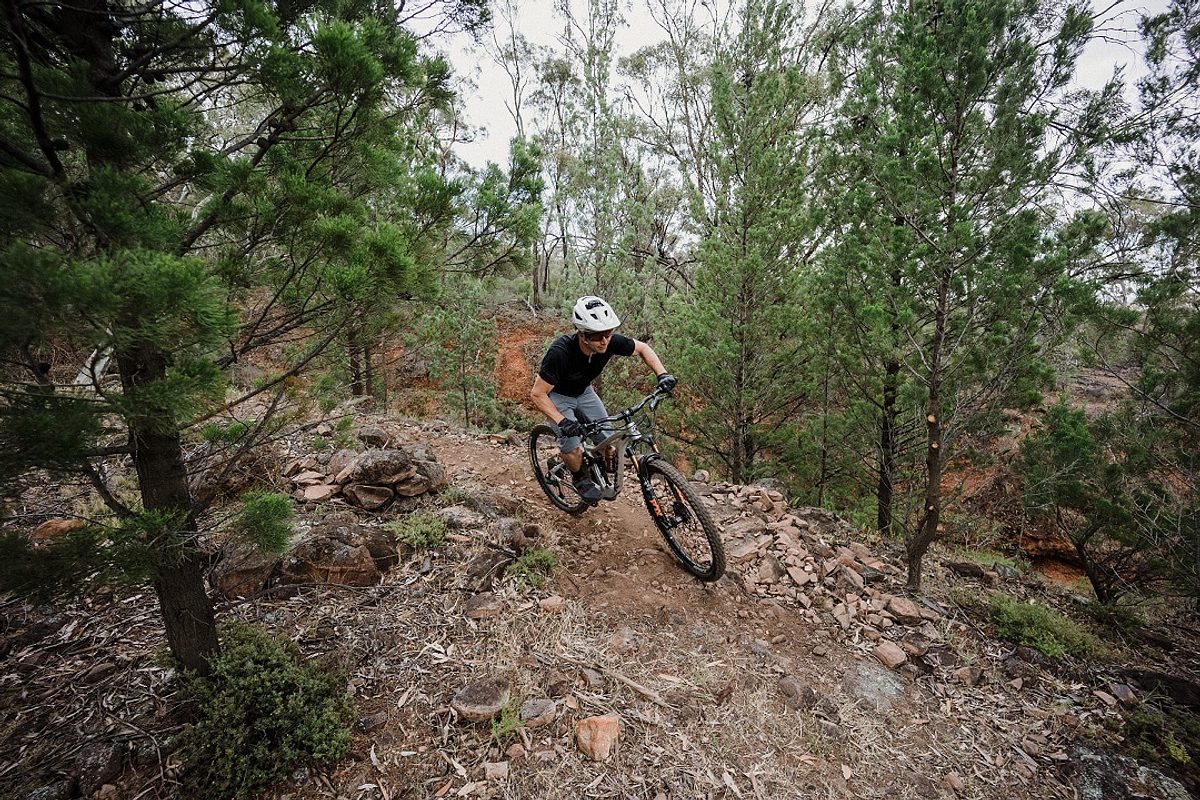 Southern Flinders – mountain bike at Mount Remarkable National Park
For adrenalin seekers, there's 20 km of new mountain bike trails that have been created at Mount Remarkable National Park.

Constructed at Willowie in the Southern Flinders Ranges, about 300 km north of Adelaide, the works also include a range of visitor facilities – a picnic area, accessible toilets, a refurbished carpark and essential facilities for mountain bikers such as tyre pumps.

These new trails are for those who have already experienced the popular mountain bike trail network in nearby Melrose.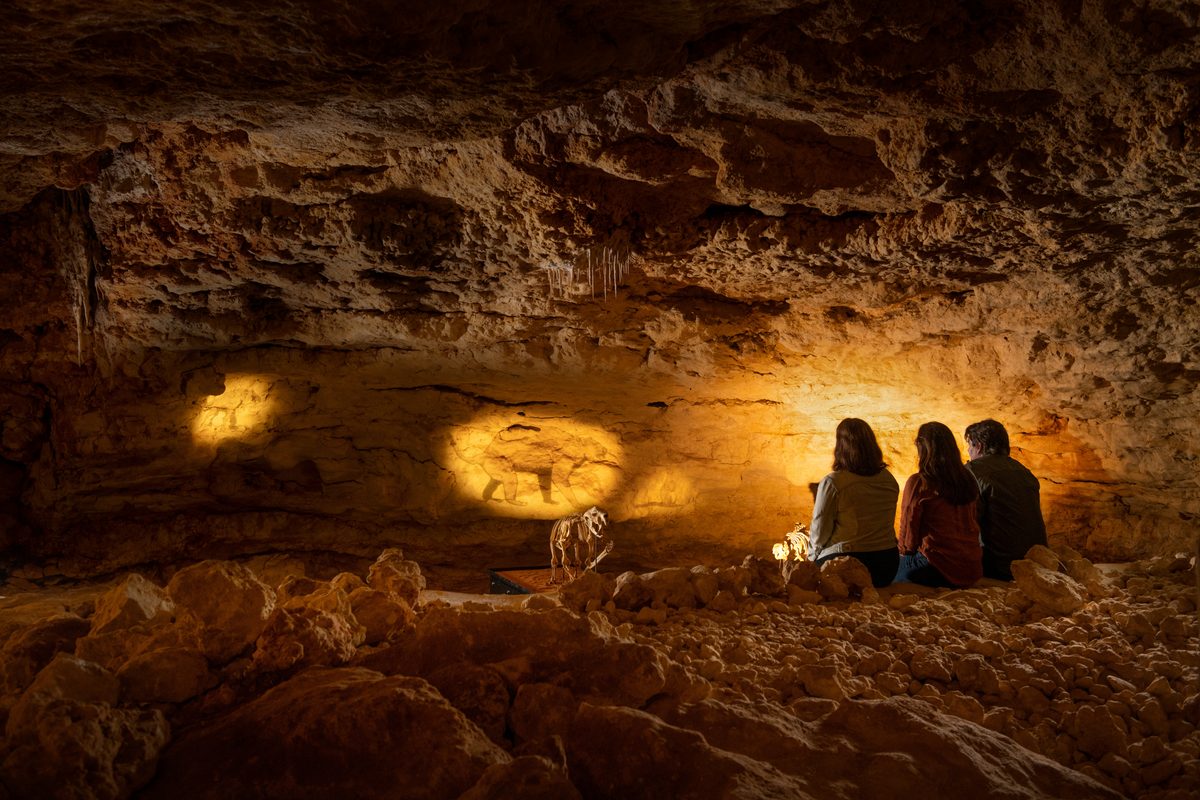 Limestone Coast – new projection at Naracoorte Caves
If you've never been before, be sure to visit Naracoorte Caves National Park in the state's south east. It's currently our state's only World Heritage Listed site and you can now see the caves in a whole new light as part of the Victoria Fossil Cave Megafauna Experience.

The experience features a new state-of-the-art audio-visual light show, where images of extinct animals that once inhabited the Limestone Coast region more than 60,000 years ago are projected on the cave wall.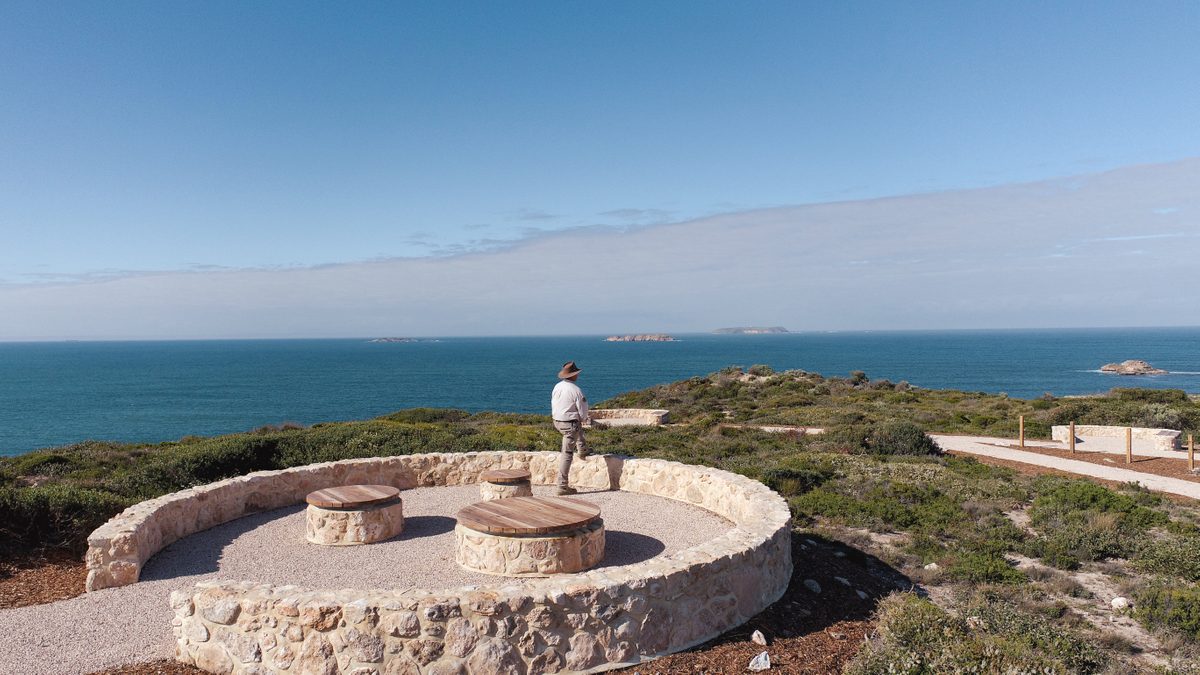 Yorke Peninsula – insta-worthy views at Dhilba Guuranda-Innes National Park
For that instaworthy pic, be sure to visit the impressive new Gulawulgawi Ngunda Nhagu – Cape Spencer Lookout.
Located in Dhilba Guuranda-Innes National Park, just a 20-minute drive in from the park entry, the spectacular lookout gives visitors a 360-degree views of the expansive coastal landscape capturing the Investigator Strait and the Althorpe Island group. On a clear day, you'll even see Kangaroo Island in the distance.
From the car park area, the circular lookout can be reached via a short trail. The trail is another new pram-friendly and wheelchair-accessible pathway in SA's national parks.
Coming soon
Kangaroo Island – reimagining our iconic island
Since the bushfires in the summer of 2019-2020, National Parks and Wildlife Service has been working with community to create new visitor experiences in national parks. Much of the landscape has regenerated, returning the island to its renowned beauty.

Last December, new visitor facilities opened at the iconic Remarkable Rocks in Flinders Chase National Park and new campsites are being created along the Kangaroo Island Wilderness Trail, which had been destroyed by fire.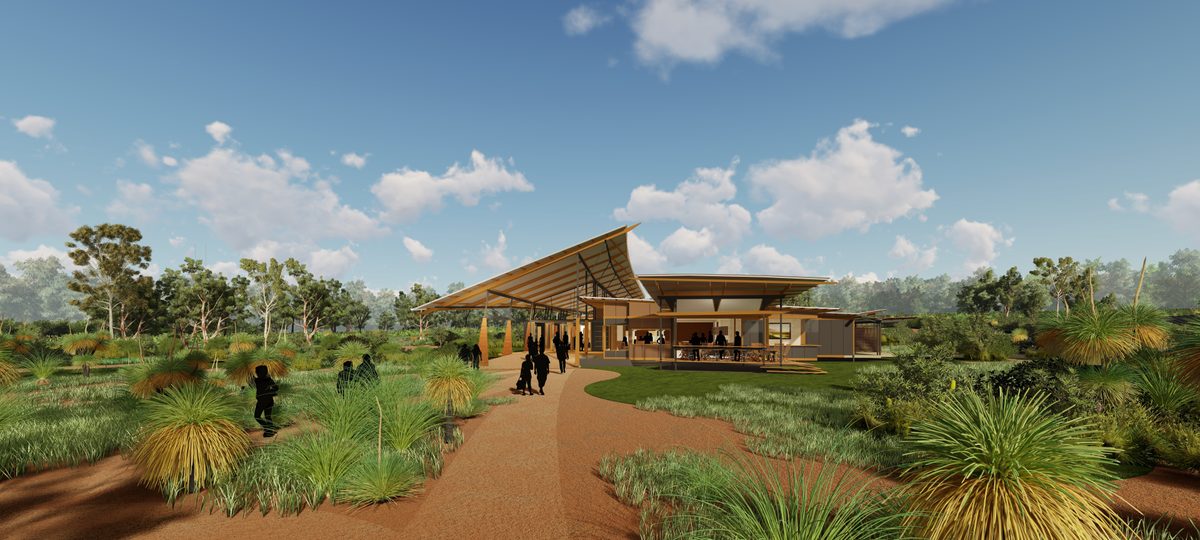 Concept images were unveiled of a new $14.6 million Flinders Chase Visitor Centre, with construction starting soon.

The visitor centre will be mostly concrete-free, and primarily framed from sustainably sourced bushfire-resistant Australian timbers and will utilise material on, and adjacent to, the site for rammed earth walls.

Learn more about all the proposed upgrades that are planned for Kangaroo Island and put this visitor experience on the top of your bucket list when it's all ready.
Metropolitan Adelaide – nature play fun for the south
SA's newest metropolitan national park is starting to take shape with plenty of community members getting their hands dirty during planting days to revegetate the landscape at Glenthorne National Park - Ityamaiitpinna Yarta in the southern suburbs of Adelaide.

In partnership with the City of Marion and with input from local schools, a new Nature Play is underway for people of all ages and abilities to enjoy.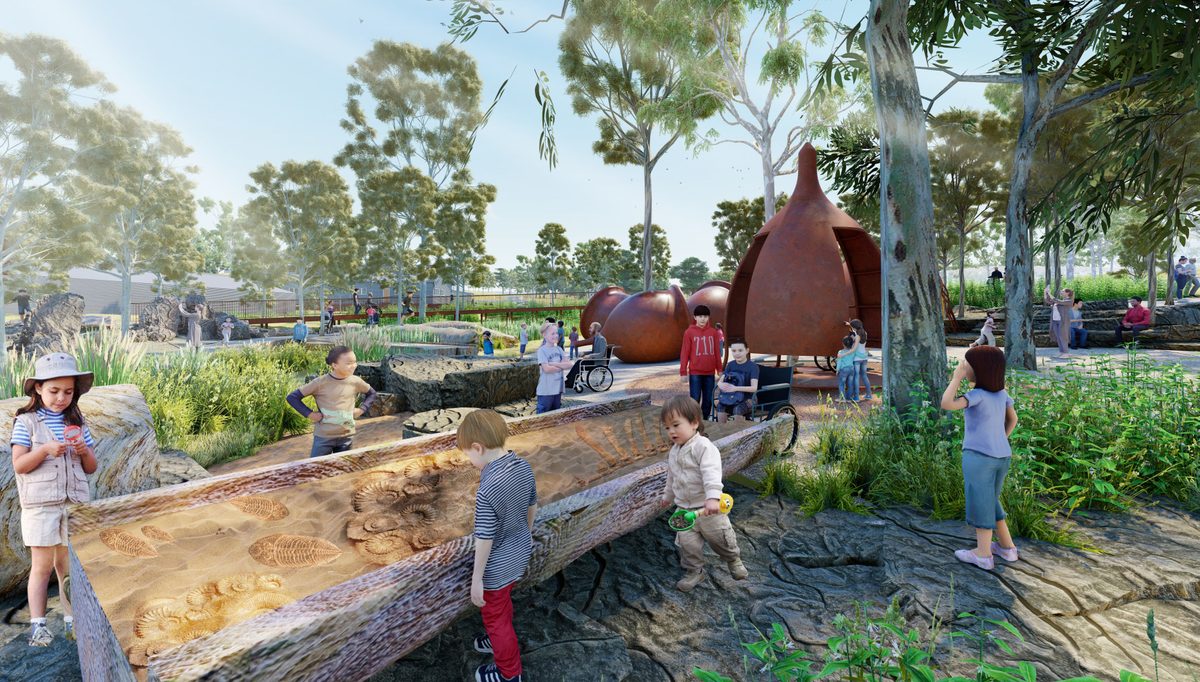 The park will also have new picnic and barbeque facilities, shared trails for walking and cycling, new lookouts and interactive cultural and heritage experiences.

Earmarked for completion later this year, you can stay up-to-date with the progress of the park's transformation by subscribing to the eNews via the Glenthorne National Park website.
Flinders Ranges – new fossil experience at Nilpena Ediacara National Park
Nilpena Ediacara National Park is a new national park that was recently created in the Flinders Ranges. It is not open for visitors yet and the park will be an escorted experience when it opens in 2023.
On the traditional lands of the Adnyamathanha people, Nilpena Ediacara National Park is where important ceremonies and camping occurred alongside the local springs, and ochre was traded between the Flinders Ranges and the Lake Eyre region.
It's also where you'll be able to see fossil evidence of the earliest life on earth. Nilpena holds the world's best example of the Ediacaran explosion of life from about 560-542 million years ago.
For the protection of the fossils, access into the park will be by guided tour only.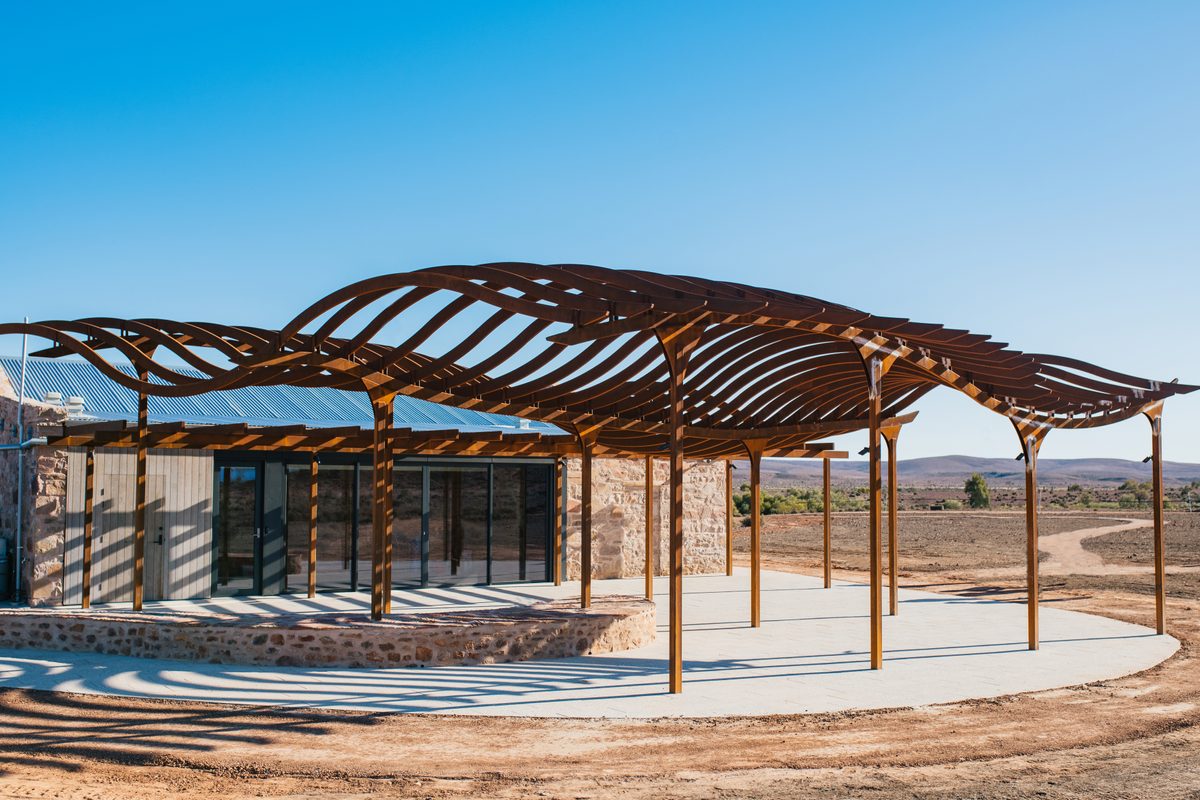 At the site of the former Nilpena pastoral station, works have included refurbishing the old Blacksmith's Shop into an exciting and immersive fossil experience. Inside you'll see Alice's Restaurant Bed – Nilpena's most superbly preserved fossil bed that displays earth's earliest form of complex multicellular animal life.

This is one experience not to be missed and reason enough to plan a visit to the Flinders Ranges next year.
Want to know more about what's on offer in South Australia's national parks? Visit the NPWS website or have a scroll through our See and Do library.