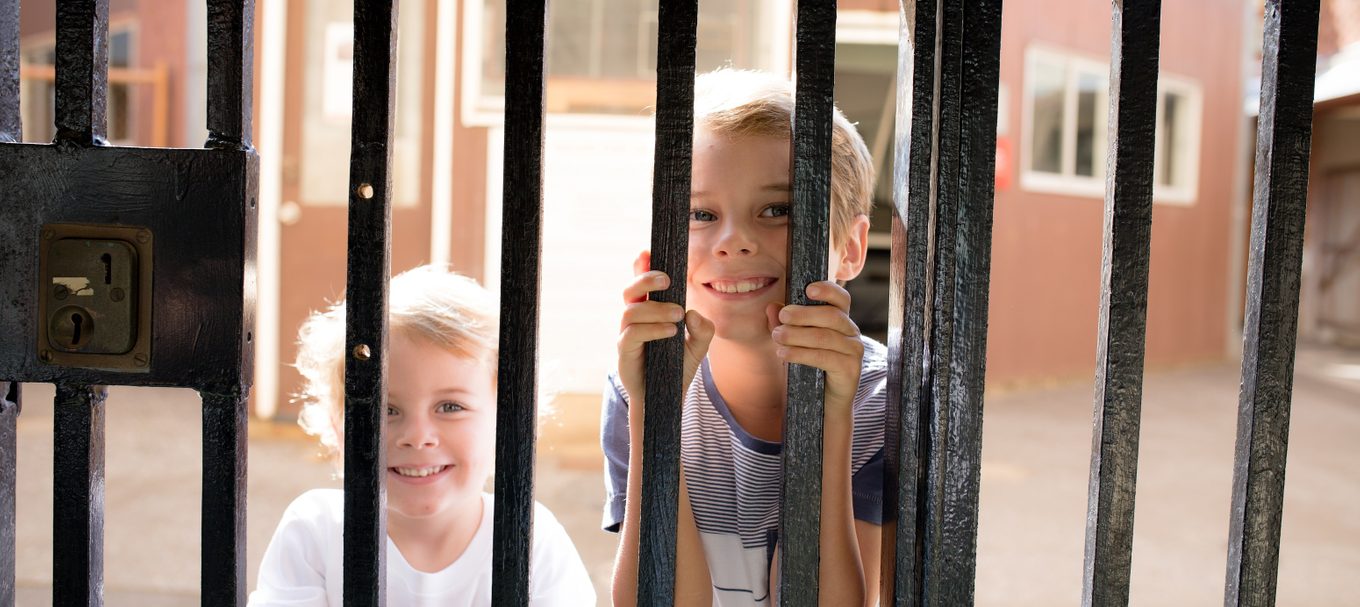 Unlock 2 fun activities with the kids these school holidays
It's time to plan your winter school holiday activities. Here are some outdoor ideas that the kids will love – and so will you.
Now is the perfect time to embrace the saying 'there's no such thing as bad weather, only unsuitable clothing'!
Rug up and head outside these school holidays – here are some fun ideas you might not have thought of:
1. Scavenger Hunt at the Adelaide Gaol
Just a stone's throw from Adelaide's CBD is the Adelaide Gaol, one of the creepiest heritage sites in South Australia that you can actually wander through and explore.
And it's not just for adults to enjoy – there are activities specially designed for children too. Like the new Scavenger Hunt!
Grab your thinking caps and head to the Adelaide Gaol these school holidays for this brand new experience.
The challenge involves using your map to search the gaol for food, water, shelter and other basic needs to make your prison stay as comfortable as possible.
This is a great way to explore the grounds and learn about the fascinating history of one of the state's oldest buildings.
The Scavenger Hunt is free with entry and should take about an hour to complete. It can be undertaken any day of the school holidays between 10 am and 4 pm.
Once the kids have marked off their items on their maps, they'll receive a limited edition Winter 2022 school holiday badge.
The badge, the second of a new school holidays collectors' series, will be available on a first come, first served basis. There will be a new one to collect every school holidays.
2. Wildification at Cleland Wildlife Park
Winter holidays don't have to be about indoor playgrounds or screen time.
In fact, with Cleland's Wildification program your kids will be treated to a whole day of fun activities, all while exploring the park and meeting the resident animals.
With 2 programs to cater for different age groups, there's sure to be something for your little nature-lover.
The theme for these school holidays is 'Mission Survive', and kids will discover how animals adapt to survive in the Australian bush through games, projects and other fun activities. They will even get a chance to learn how to orienteer.
Worried about the weather? Wildification will still commence on rainy days and some activities will be moved indoors. Just make sure your kids bring wet weather gear and their sense of adventure!
There's plenty to do to enjoy nature this winter – like stomping in muddy puddles at a national park. Check out our story to find out where.