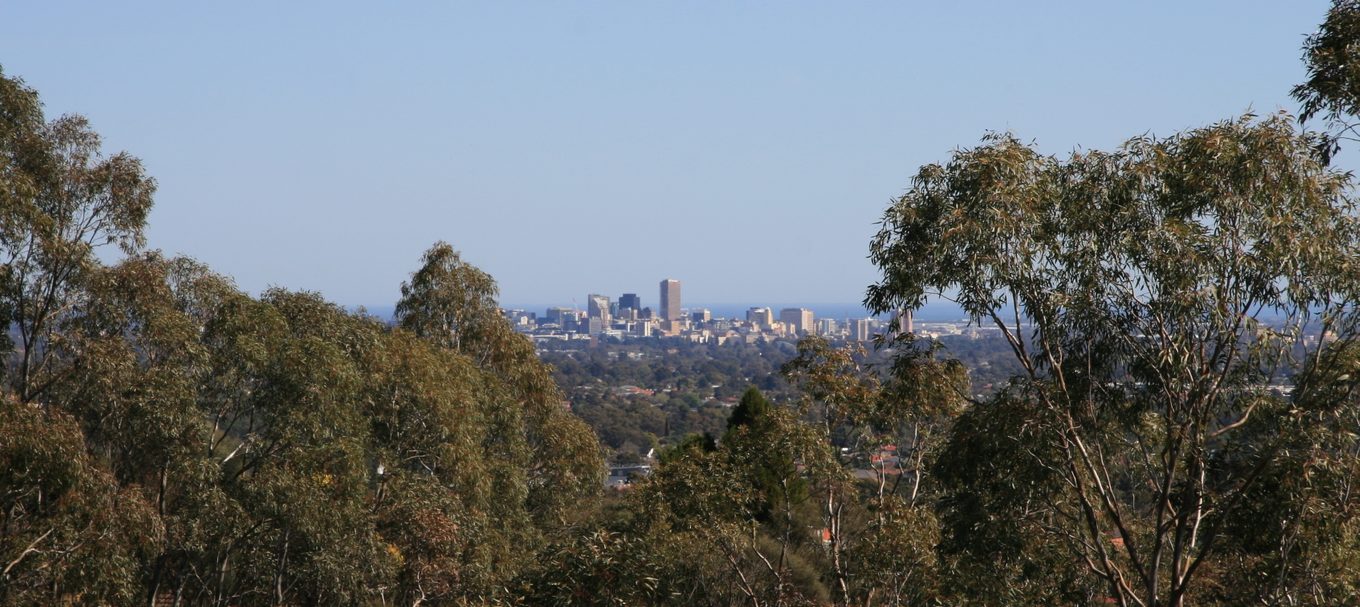 6 of the best views of Adelaide from national parks
Want to see the best views of our beautiful city? Head to these spots to enjoy the great outdoors and see the best vantage points of Adelaide.
The serene bushland of the Adelaide Hills and its surrounds grants visitors a spectacular viewpoint of our beautiful city.

Head out on some trails, and make sure to pack a picnic as these views are best enjoyed at leisure!
Here's where to go:
1. Mount Lofty Summit, Cleland National Park
One of the city's best known and popular lookouts, Mount Lofty Summit in Cleland National Park, stands 727 m above sea level and provides the best view of Adelaide with its uninterrupted outlook.
On a clear day, you might even spot Yorke Peninsula on the other side of Gulf St Vincent.
There are plenty of walking trails nearby and lots of facilities, including an information centre, café and restaurant.
Why not make a day of it and visit the nearby Cleland Wildlife Park where you can see a huge variety of Australian wildlife.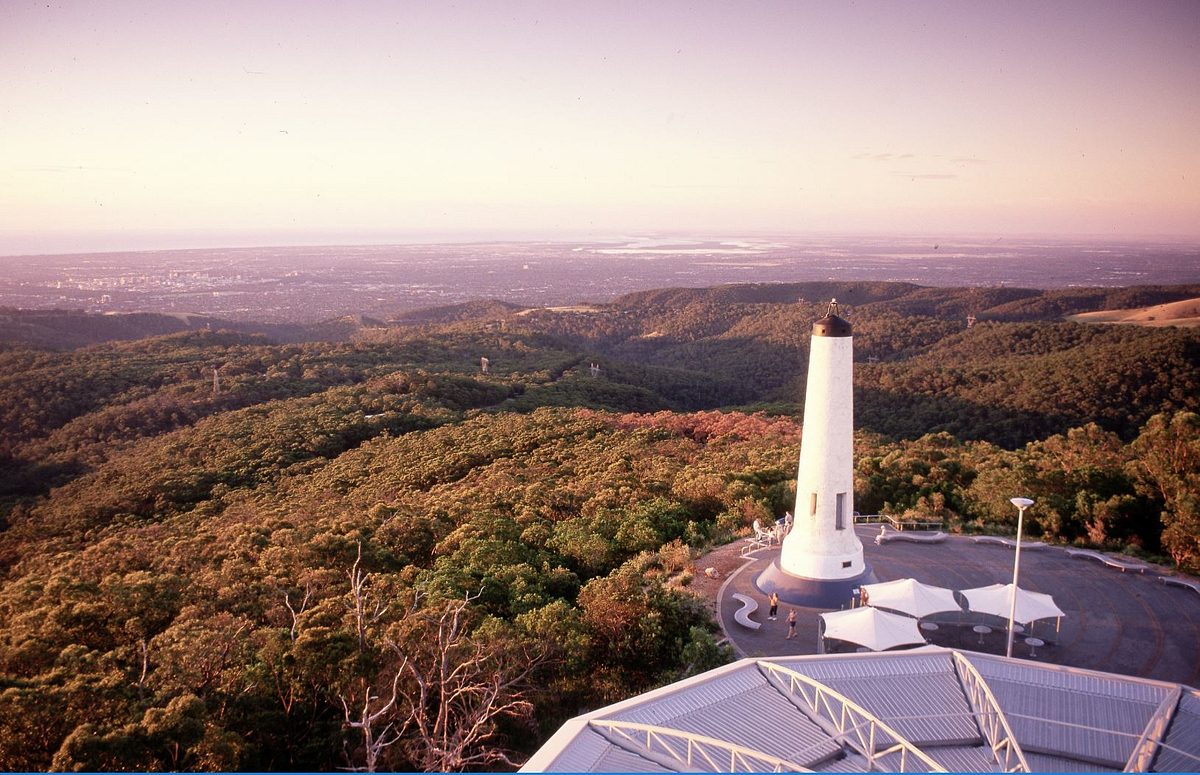 2. Black Hill Summit, Black Hill Conservation Park
Located on the edge of Adelaide's north-eastern suburbs, Black Hill Conservation Park boasts an extensive network of walking trails, with the 4.2 km Black Hill Summit Hike offering spectacular views over Adelaide.
The trail is steep in sections and it is rated as a hard hike, so be prepared.
Make sure to keep your eye out for kangaroos, koalas, echidnas and native birds.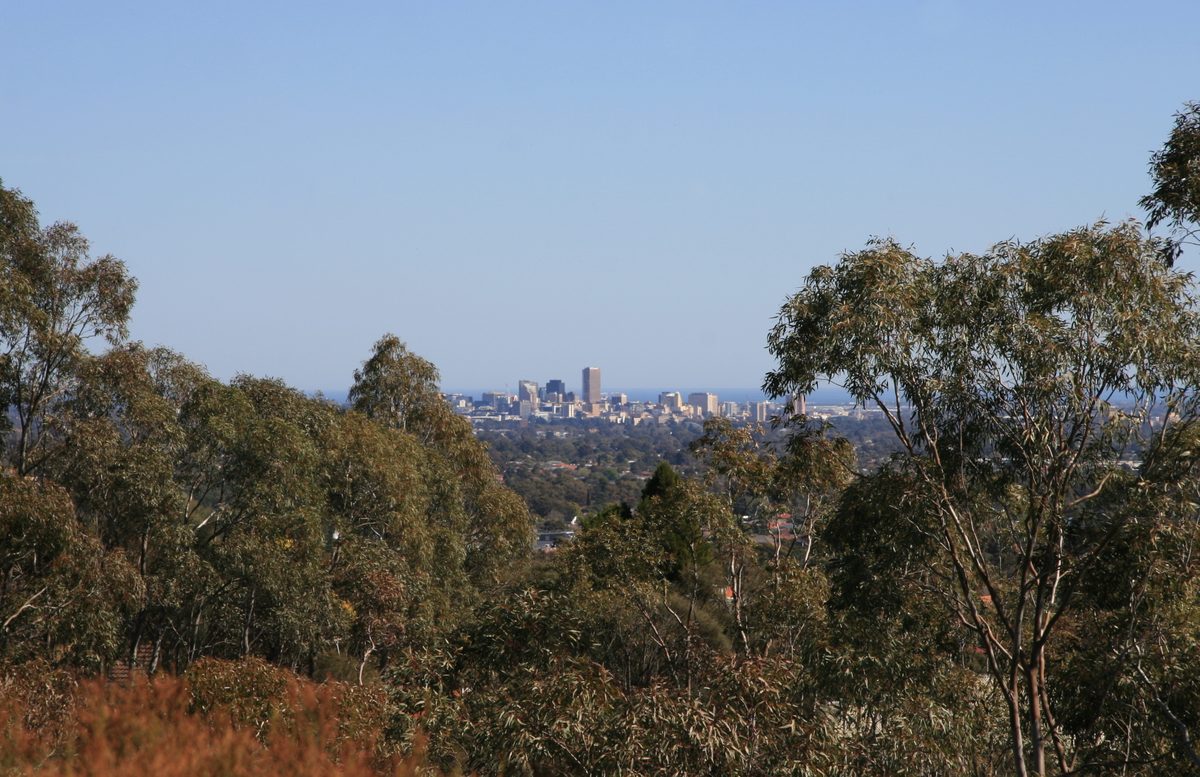 3. Adventure Loop Trail, Belair National Park
South Australia's oldest national park delivers in spades when it comes to beautiful outlooks over the surrounding hillsides and vegetation, including a spectacular view of the city from the Adventure Loop Trail.
Belair National Park's challenging 13 km Grade 4 Adventure Loop is the longest loop within the park, suitable for walkers, runners or mountain bikes.
Top tip: Head east past Old Government House on the Adventure Loop and after a short climb take a break at Vera's Seat on Queen's Jubilee Drive to enjoy views of the city and the sea.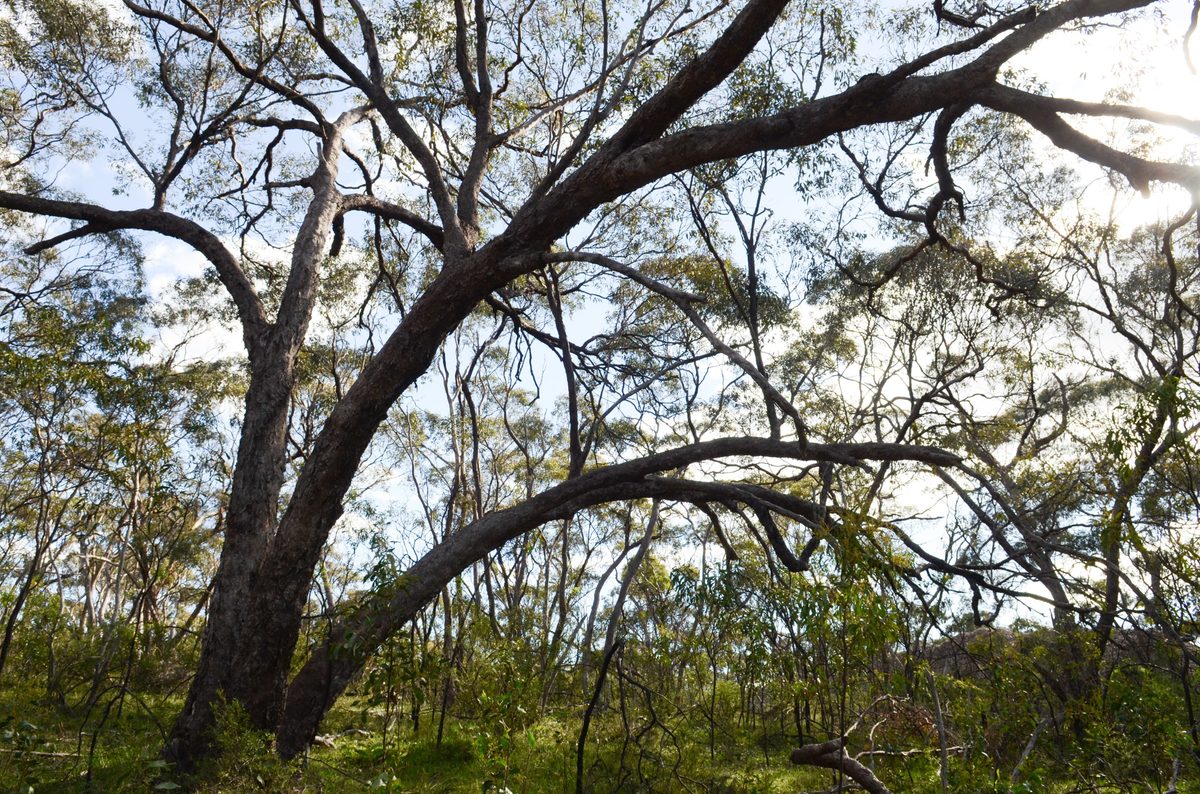 4. Seaview Loop, Shepherds Hill Recreation Park
Shepherds Hill Recreation Park is a suburban gem that holds some unexpected attractions.
Come and discover the magnificent remnant grey box eucalypts environment and take in the 360-degree views of the surrounding Adelaide plains, coastline and hills.
The 2.2 km Seaview Loop is classed as a moderate level hike, and is located on a wide track with great views of the sea and surrounding park.
It's also great for walking the dog or walking and running in groups. Note that there are some steep and loose sections of track.
Top tip: Make sure you stop for a rest at the bench seat near the top of the ridge and enjoy the beautiful view.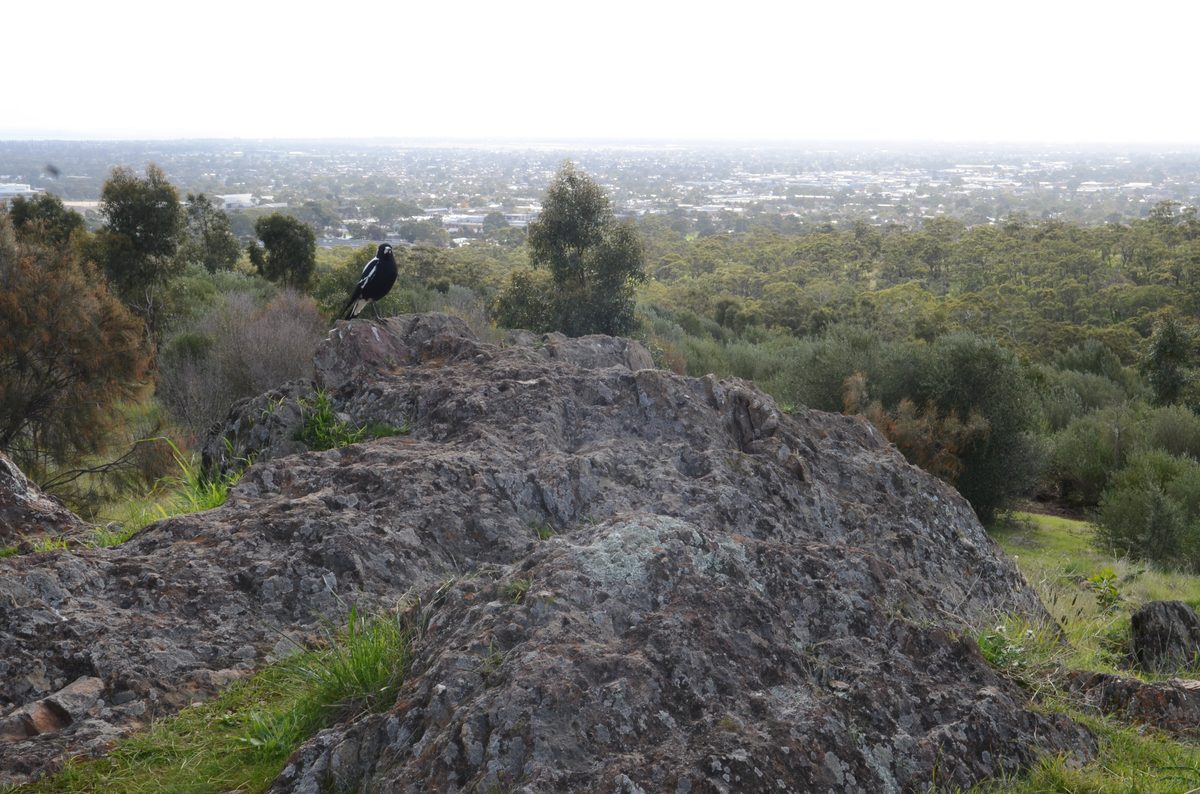 5. Waterfall Gully, Cleland National Park
Located in Cleland National Park, Waterfall Gully is home to the largest of 7 waterfalls that exist in the park.
The popular 4.5 km (one-way) trail to Mt Lofty Summit starts at the Waterfall Gully car park and climbs through the park's steep hills, native vegetation and stringybark forest, providing spectacular views across Adelaide.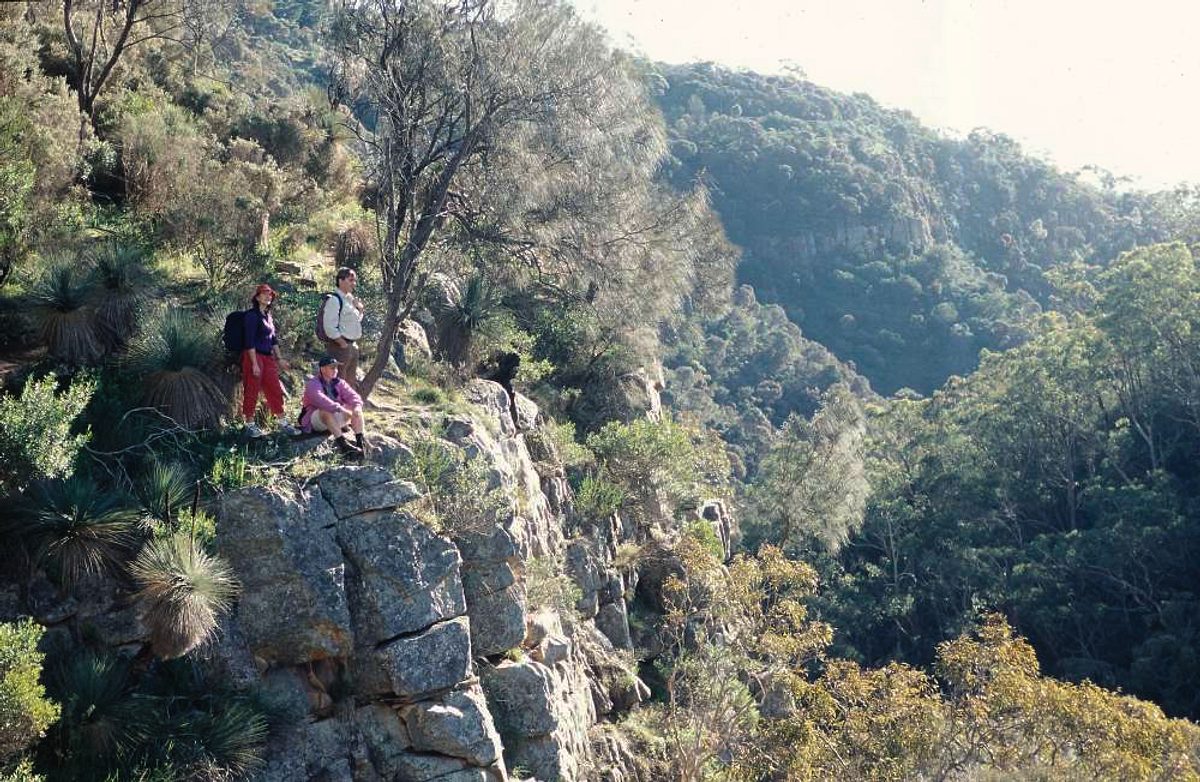 6. Temporary loop trail, Glenthorne National Park-Ityamaiitpinna Yarta
Glenthorne National Park-Ityamaiitpinna Yarta is located in Adelaide's southern suburbs, 16 km south of Adelaide on Majors Road in O'Halloran Hill.
While the park is still being created, it is open to visitors, so you can walk a 4 km temporary loop trail which provides glimpses of the city.
The trail starts and ends at the park's ranger station just off Majors Road.