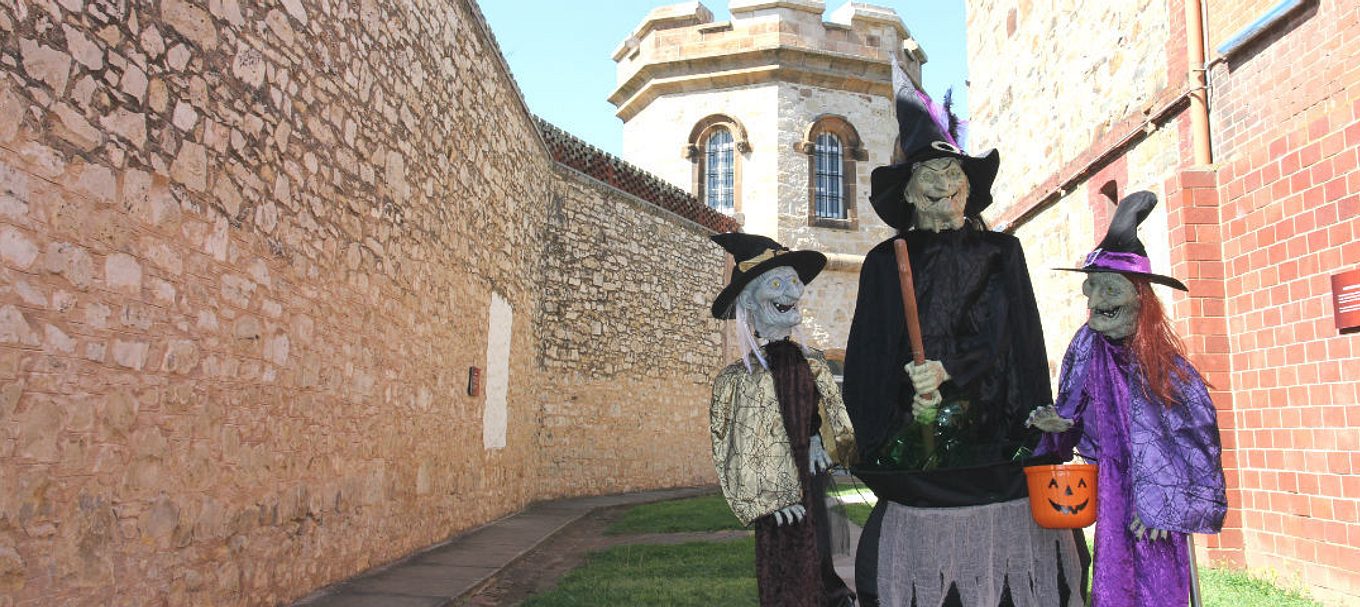 Your chance to win a family-friendly Halloween experience in Adelaide
The old Adelaide Gaol puts on a hell of a show for Halloween. Here's how you can win tickets for your whole family.
This competition has now closed.
If you've ever visited the historic Adelaide Gaol, you'll know it's an eerie experience at the best of times.
You've trudged through the sombre halls and cells that housed prisoners right up to the late 1980s, you may have rung the bell that once sounded an inmates final moments, walked on the lawns, and sat in the hanging tower where 45 prisoners were executed during the Gaol's 147-year history.
While these all give you a rare insight into life as a prisoner, it's the cemetery that runs alongside the Gaol walls that's a lasting memory of the criminals who met their death at the site.
With such an extensive, grim history, it's unsurprising that the Gaol is said to be regularly visited by some of the inmates and prison officers who once wandered its halls.
Now add the Halloween vibe into the mix. Sounds like the perfect setting for a spooky encounter. A family-friendly one, of course.
Wail at the Gaol
Wail at the Gaol is the Adelaide Gaol's Halloween festival.
Bring along your little ghosts and goblins, dress up in your scary best, and see the Gaol transform into a fearsome fair, with food, rides, loot bags and so much more on offer for the kids, including a jumping castle, slide and mega obstacle course.
Event details:
When: Sunday, 28 October, from 11am to 4pm.
Where: Adelaide Gaol, 18 Gaol Road, Thebarton.
Cost: Child: $9.00, Adult: $14.50, Inflatable rides pass: $10. Buy your tickets online at Ticketebo.
Extra details: Check the website to find out more.
Win tickets to Wail at the Gaol
Find us on Facebook and scroll through our posts for the opportunity to win a family pass to Wail at the Gaol.
Have you had a spooky experience at the Adelaide Gaol before? Tell us about it in the comments section below.