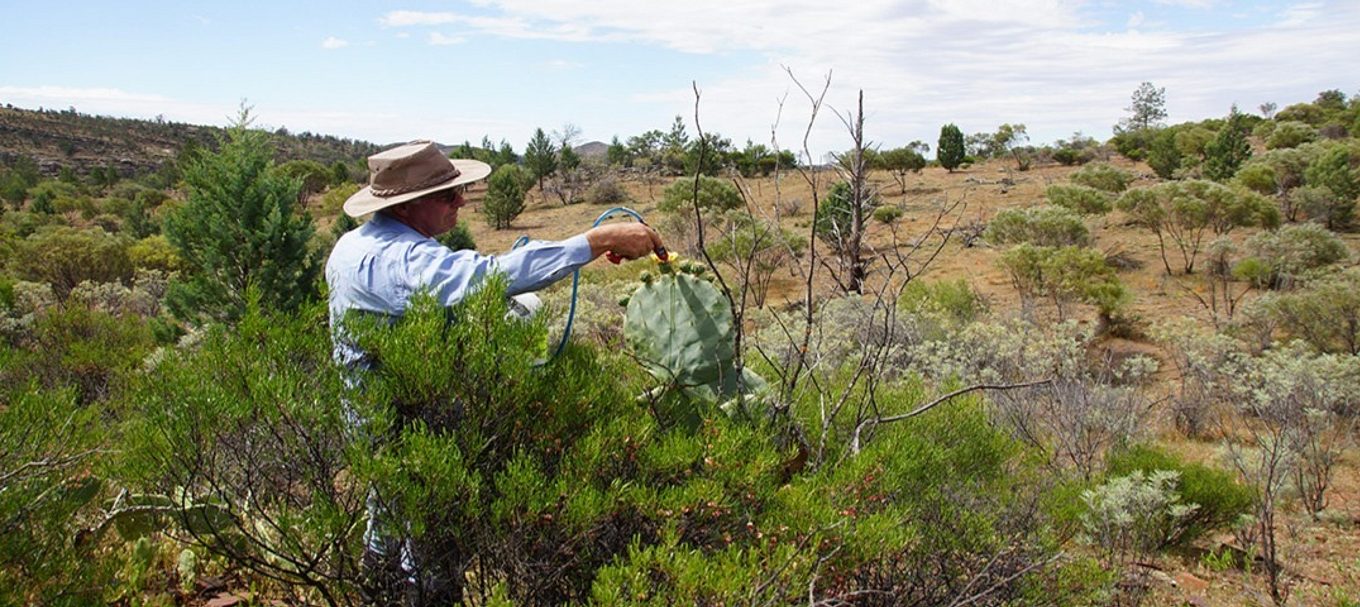 How you can make a difference by volunteering in SA's national parks and reserves
Keen to volunteer in a national park? Learn what Friends of Parks groups do and how a new grant program is helping.
Did you know that each week thousands of hours are spent by volunteers across the state working in South Australia's national parks and reserves?
Friends of Parks volunteers are passionate about the environment, and are integral in carrying out conservation and biodiversity management, as well as Aboriginal and European heritage site protection activities, supporting regional National Parks and Wildlife Service staff.
They do all sorts of activities, ranging from weed control and habitat restoration, to animal surveys and threatened species reintroduction. Other projects include heritage restoration work and cultural site protection.
Friends of Parks South Australia has been a very active and dedicated volunteer organisation for more than 30 years, with 135 volunteer groups spread across South Australia, who work in partnership with community members and landowners across the landscape.
And they are keen for new members to join, with plenty of options for you to choose from, with a multitude of different groups available. Visit the Friends of Parks website to find a group that suits you.
Funding more opportunities
Recently the work of these volunteer groups has been boosted thanks to a new $750,000 grants program being delivered by the South Australian Government in partnership with the Friends of Parks Inc. Board.
The program has two funding streams, a Small Grants Program, which is now closed but has provided grants of up to $5000, and a Partnership Grants Program, which provides grants of up to $25,000, to deliver practical on-ground conservation works.
The funding goes towards activities such as pest plant and animal control, revegetation, habitat restoration, site maintenance and wildlife monitoring and survey work.
Works can be carried out across coastal systems, inland waterways and wetlands, and may include European or Aboriginal heritage site maintenance, protection or restoration.
The grants help to support the great work that Friends of Parks groups do in national parks across the state.
Who is eligible for the Partnership Grants Program?
The larger Partnership Grants Program are still available, and to be eligible, Friends of Parks groups will need to partner with another group or organisation to deliver larger scale or more complex projects.
Partners could include environmental organisations, councils, local community groups or academic institutions that may be engaged to support project delivery, or provide technical expertise or specialised equipment to assist the Friends of Parks group to deliver their project.
Applications for the Partnership Grants Program close on 31 October.
These grants are funded by the Department for Environment and Water's NPWS and the Landscape Priorities Fund, the program will be delivered in partnership with the Friends of Parks Inc. Board. To find out more visit theDEW website.