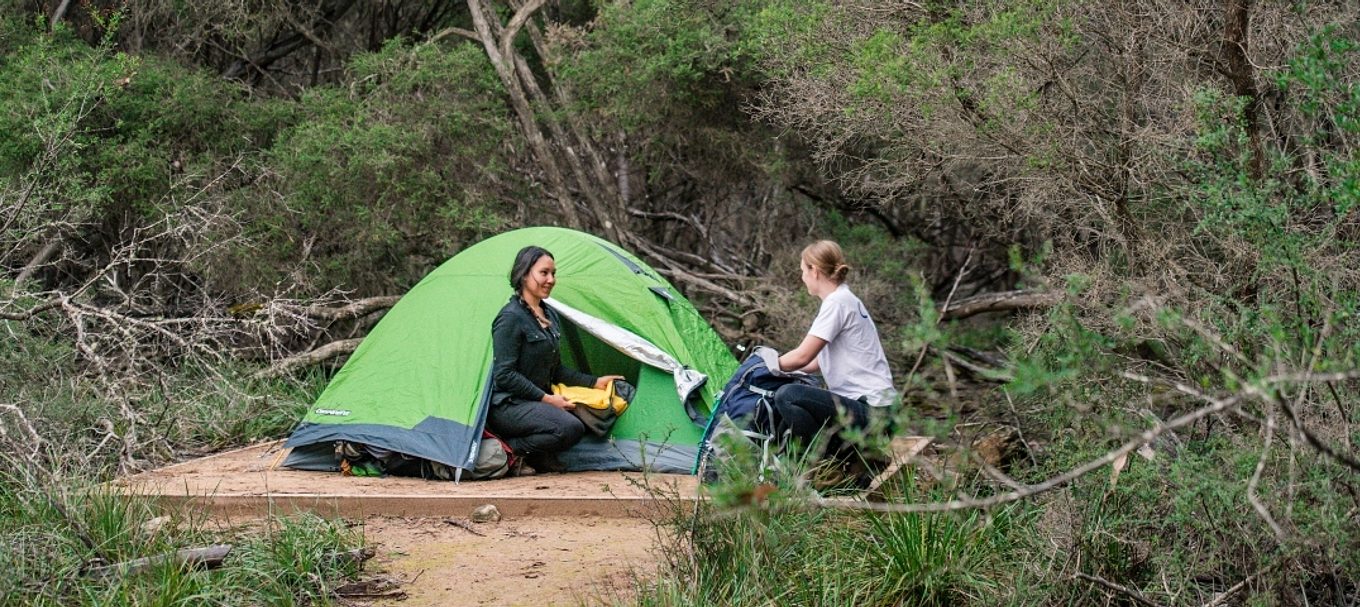 Have your say on the proposed new walk-in campsites for the Wild South Coast Way
New campsites are on the cards for two parks on SA's Fleurieu Peninsula. Learn more, including how to have a say.
Did you think conservation parks on South Australia's Fleurieu Peninsula couldn't get any better? Think again!
Exciting new campsites, specifically designed for long-distance hikers, have been proposed in Deep Creek and Newland Head conservation parks as part of the creation of an exciting new walking experience called the Wild South Coast Way on the Heysen Trail.
Learn about the experience and what's in store, including how to have a say.
What's the Wild South Coast Way on the Heysen Trail?
The Wild South Coast Way on the Heysen Trail will enhance sections of SA's iconic Heysen Trail between Cape Jervis and Victor Harbor with new improvements and facilities, just like the walk-in campsites that are being proposed.
The 74 km five-day, four night hallmark experience runs from Cape Jervis to Victor Harbor, taking in some of the most picturesque parts of the existing Heysen Trail.
But if you're short on time, the good news is you'll also be able to enjoy loop walks, day walks and even shorter overnight hiking options including a two-day one night option which is perfect for a weekend getaway from the city.
Not only will the trail improvements better connect and enhance parks on the Fleurieu Peninsula, but they'll make this already beautiful part of the world more attractive to visitors, encouraging them to stay longer and spend time visiting local businesses, which will have a positive impact on the regional economy.
It's expected the Wild South Coast Way will be complete by 2022-23.
What's being proposed?
Low-impact, walk-in campsites designed for long-distance hikers have been proposed at Deep Creek National Park and Newland Head Conservation Park to help deliver this premium walking experience.
These unique sites and surrounding facilities are different to traditional campgrounds found in national parks as they have been specifically designed to meet the needs of multi-day walkers and can't be accessed by cars.
They will include on-ground campsites or raised sleeping platforms, toilets, and undercover picnic areas with seating perfect for eating, cooking and washing up.
To allow for these new facilities, amendments will be required to park management plans for the Deep Creek and Talisker Conservation Parks and the Newland Head Conservation Park.
Want to have a say?
You can comment on the draft management plan amendments during the three-month consultation period, which is now open. It closes at 5 pm on the 24 June, 2021.
To view the Park Management Plan Draft Amendments and to have your say, visit the YourSAy website.
You can also keep up-to-date on the progress of the Wild South Coast Way bysigning up to receive project updates.