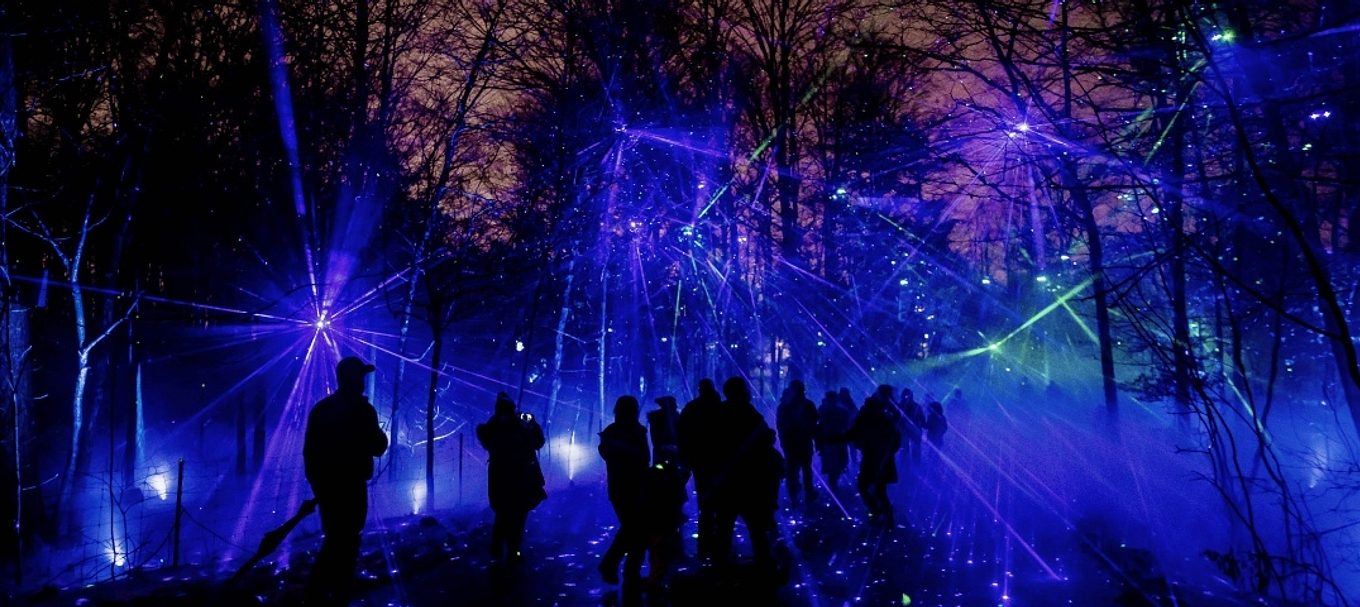 3 after-dark events to enjoy at Adelaide Botanic Gardens this autumn and winter
Looking for some fun ways to get out and about and enjoy the cooler autumn and winter nights? Try these events.
As the days draw in, why not embrace the darker nights and experience the magic of Adelaide Botanic Garden under the stars.
Located in the heart of Adelaide, the city garden is full of fun after the sun goes down thanks to a new evening program of events as part of its Botanica Lumina program.
The program runs from April to October and makes the most of the garden's tranquil setting with an assortment of music, art, film, food and cultural experiences for all ages and interests.
Keep an eye out on the website for the ever-expanding events list, or book into one of these in the meantime:
1. Outdoor film screening
One of the first events in the Botanica Lumina line-up is a screening of classic 1990s movie Edward Scissorhands on Saturday 24 April.
The movie follows the story of an artificial man who was never completely constructed and has scissors for hands.
The movie's botanical references are very fitting for a botanic gardens screening – Edward Scissorhands works his magical hands on everything from trimming hair to hedges, and creating beautiful topiaries.
Bring your blankets and nibbles, or pre-order a picnic box of goodies from the Gardens Café and Kiosk, and relax and unwind on the lawns before the film.
A bar will also be available on the night for both alcoholic and non-alcoholic drinks.
Visit the website to book tickets.
2. Live music
If exquisite music is more your thing, head along to Enchanted on Friday 30 April or Saturday 1 May.
Join acclaimed musicians Celia Craig on oboe and Michael Ierace on piano for an intimate and exquisite recital programmed to soothe, delight and relax.
Featuring a diverse and delightful repertoire that spans Rogers to Gershwin and Puccini to Mozart, Enchanted will take you on a rich acoustic musical journey inspired by the garden and themed around love, colour, joy and moonlight.
The event will be held inside the fascinating, heritage-listed Santos Museum of Economic Botany.
Visit the website to book tickets.
3. Light, sound and video installation
In an Australian first, Montreal-based multimedia studio, Moment Factory, will reimagine Adelaide Botanic Garden as part of Illuminate Adelaide with a series of installations that use lights, sound, video and special effects to amplify the voice of the natural world.
Their installations and experiences have enchanted audiences from New York to Tokyo, and they've created mesmerising stage shows for artists like Madonna, Jay-Z, Muse, Ed Sheeran and Billie Eilish.
Now, they're hitting Adelaide Botanic Garden with Light Cycles, turning the beloved green space into a wondrous forest.
The event kicks off on Thursday 15 July, with the last show on Sunday 1 August. Session times start from 6:30 pm each night.
Light Cycles is created by Moment Factory and presented by Illuminate Adelaide in association with the Botanic Gardens and State Herbarium.
Visit the website to book tickets.
So throw on a coat and beanie, book your tickets and put some sparkle into your autumn and winter nights. And keep an eye out on the Botanic Gardens of South Australia website as more events are announced as part of Botanica Lumina.
The Botanica Lumina program is proudly supported by major sponsor SA Power Networks.
Main image: Installation created by Moment Factory (Image courtesy of Terra Lumina).