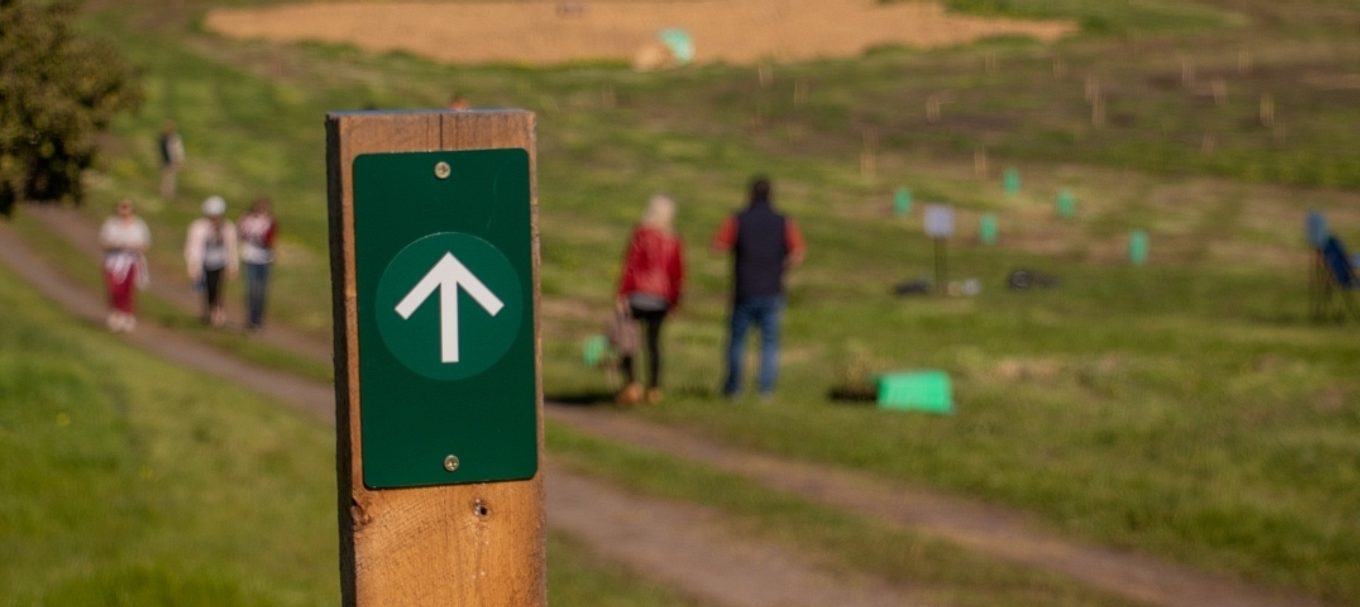 4 walks in South Australia's national parks you might not have tried
Looking for new places to walk? Here's four recently opened trails which are perfect for your next parks visit.
Sourth Australia's national parks are more popular than ever, providing people with a peaceful place to connect with nature during a time filled with a lot of uncertainty.
It's no secret that walking in nature is a great activity to reduce stress levels, clear your head, connect with family and friends and stretch your legs.
But if you feel like you could walk your favourite trail with your eyes closed, it might be time to try a new location and keep yourself motivated.
Check out these four trails in South Australia's national parks that you might not have tried before:
1. Glenthorne Loop Trail, Glenthorne National Park-Ityamaiitpinna Yarta
You might not have visited Glenthorne National Park-Ityamaiitpinna Yarta in Adelaide's southern suburbs, so a stroll on its loop trail is a great way to learn more about one of Adelaide's newest national parks. It's a good opportunity to watch the creation of the park unfold over the coming months and years.
You can even bring your dog with you, provided they are on a leash (no longer than 2 m), they don't stray from the trail and you pick up their poo.
Here's a taste:
Come and explore Glenthorne's new loop trail
2. Steub Trail, Cleland National Park
This 3.8 km shared-use trail in Cleland National Park recently opened to bikes, prams and walkers.
It's been designed with accessibility in mind, and provides people with reduced mobility or families using prams with a comfortable option to travel between Waterfall Gully and Mount Lofty Summit in the Adelaide Hills, as the trail is less steep than the popular Waterfall Gully to Mount Lofty Trail.
This trail is a great spot for a relaxing stroll to take in the beauty of Cleland National Park. Enjoy the views of the peaceful gullies and don't forget to keep your eyes peeled for native animals such as bandicoots, echidnas, yellow-tailed cockatoos and kangaroos that have all been spotted along the trail.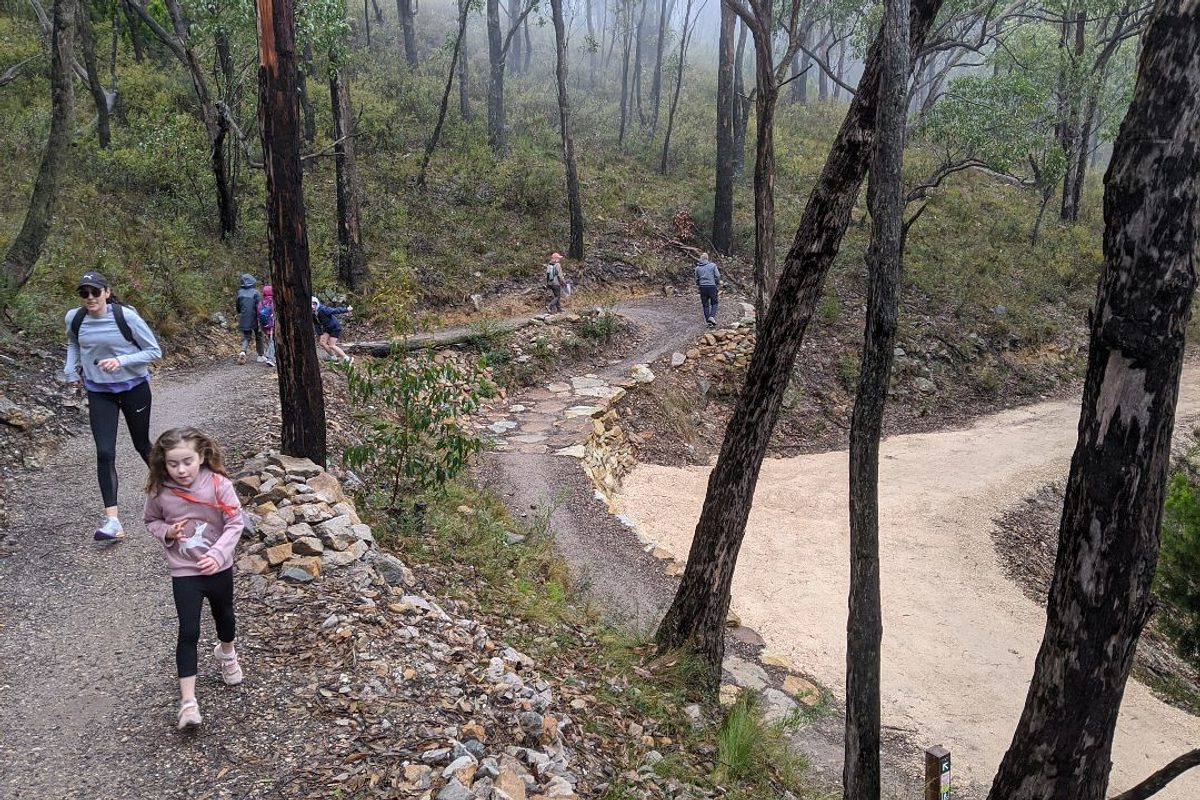 3. Parnka Ngopun Trail, Coorong National Park
This new walking trail recently opened at Parnka Point in Coorong National Park and is already proving to be highly popular with visitors.
Located about 30 minutes from Meningie, about 150 km southwest of Adelaide, the 5 km loop trail was developed in consultation with local Ngarrindjeri community members, who named the trail 'Parnka' meaning 'sandy beach' and Ngoppun meaning 'walk'.
The walking trail allows visitors to take in the spectacular beauty of the Parnka Point shoreline and the beautiful views of the north and south lagoons.
The walk circumnavigates and connects the Avocet and Pelican campgrounds and takes about 1.5 to 2 hours to complete.
The trail is ideal for birdwatching and absorbing the wonderful diverse scenery, with many species of migratory birds able to be spotted along the way, such as avocets, banded stilts, sharp-tailed sandpipers and red-necked stints.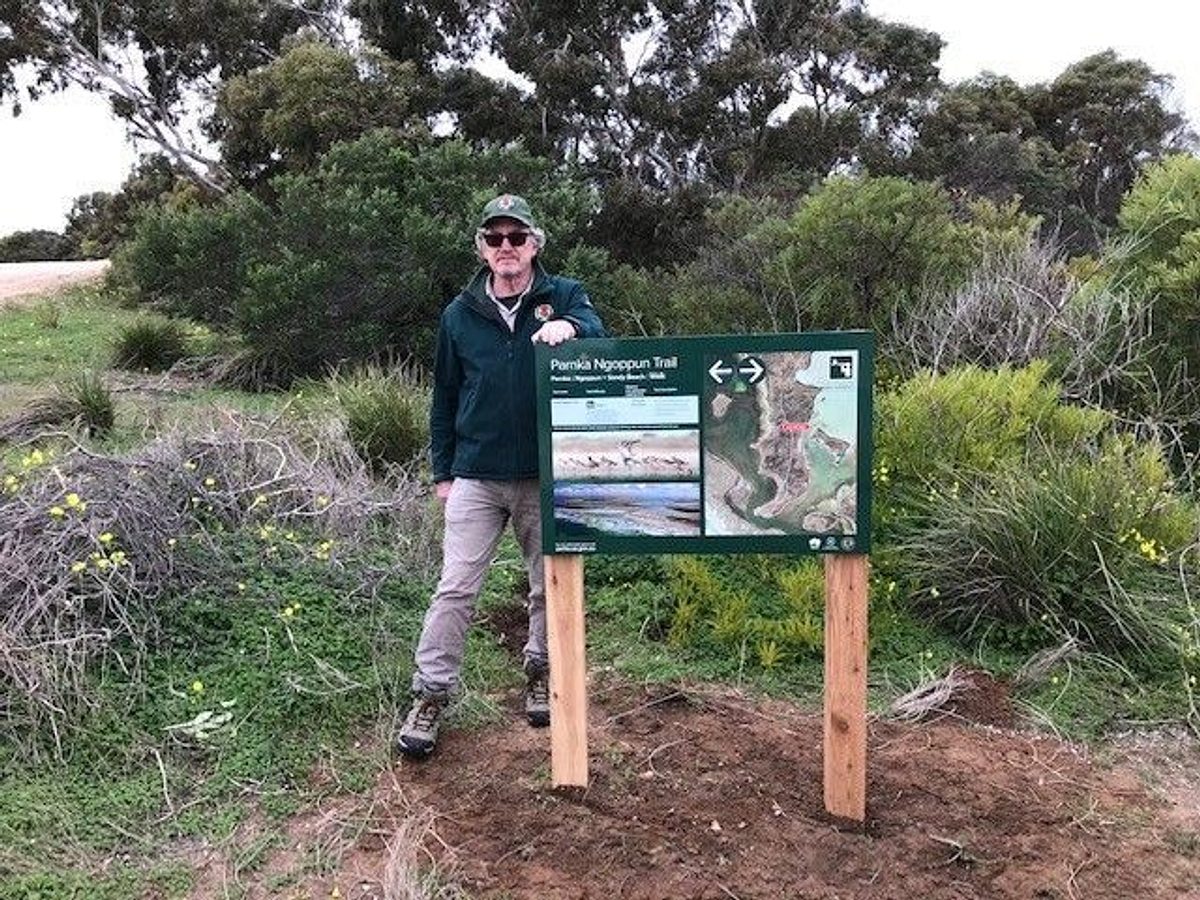 4. Cypress Hill Trail, Kinchina Conservation Park
This 6km multi-use trail in Kinchina Conservation Park can be enjoyed by both walkers and mountain bikers.
The Cypress Hill Trail wasn't named after the 90's hip hop band but rather the Cypress or Callitris trees which dominate the area and was voted as the top pick by the local community.
The trail is a Class Three Australian walking trail and standard MBA green circle mountain-bike trail, which means its suitable for beginners but can be a bit 'Insane in the Membrane' during some challenging sections.
Less than an hour's drive from Adelaide, the 6 km Cypress Hill trail borders the new Monarto Safari Park expansion so after a morning spotting lions you can head out for a literal walk in the park.
This new trail is part of the broader Kinchina shared-use trail network of 20 km, and also links to the Lavender Federation Trail, a 325 km walking trail which runs from Murray Bridge to the Clare Valley.
Its most easily accessed from Maurice Road and is best enjoyed from west to east, with one possible return being via the Lavender Federation Trail (if you're just starting out, hold on to your visor or helmet as it's not recommended for beginners).
When you try the trail, keep an eye out for Menzel's wattle – there's more than 4000 plants of this threatened plant species found in Kinchina Conservation Park.