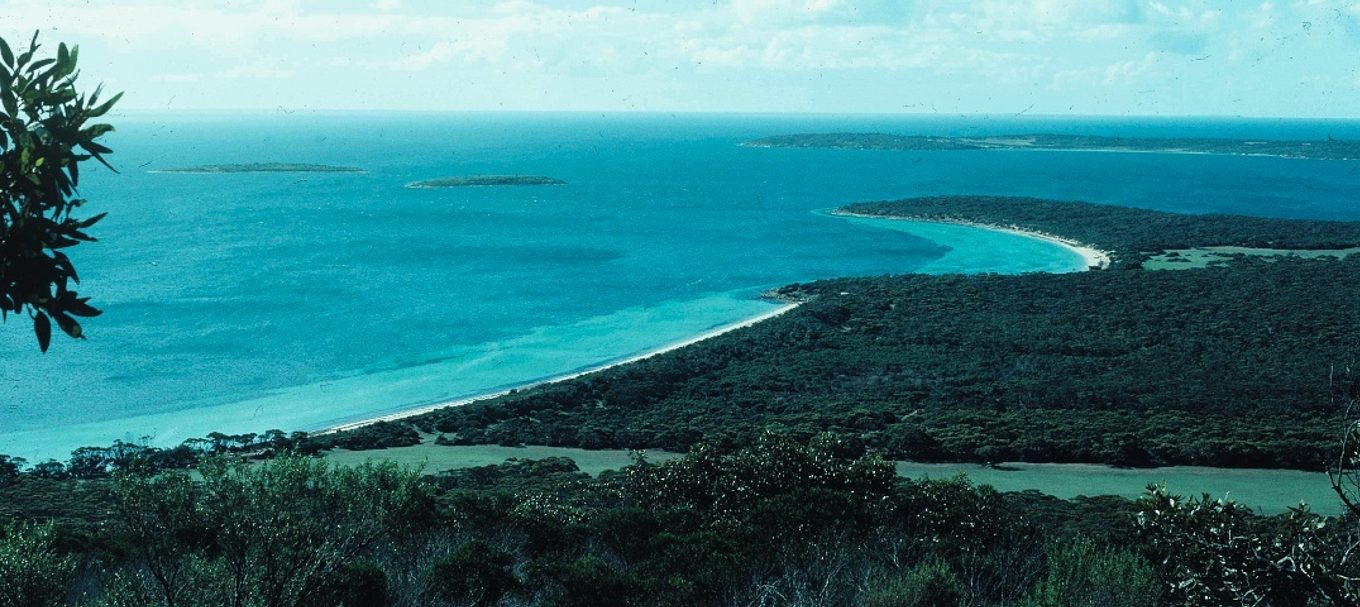 Take a walk in Lincoln National Park: the Donington Loop Hike
Explore a new walking trail each month in one of South Australia's national parks. Here's one to try next.
The Donington Loop Hike is a great way to explore the Donington Peninsula in Lincoln National Park, which is located on the south-eastern tip of the Eyre Peninsula, an 8-hour, 680 km drive from Adelaide.
This loop is classed as a moderate hike and takes in 6.2 km of magical scenery as well as an abundance of wildlife – you'll come across a surprise around every turn.
The hike is best started from September Beach campground, where you will find ample space to park the car and grab your drink bottle, binoculars, hat and sunscreen before you start your journey.
From here, playful dolphins can often be seen swimming in the crystal clear waters just off the September Beach shoreline. They'll often jump out of the water just to let you know they are there.
On the hike you'll make your way to the Cape Donington Lighthouse where you will have magnificent views over September Beach, Donington Island and across the water to Port Lincoln.
This is an opportune time to see a tuna boat or the shark cage diving boats as they make their journey further out to sea. You may also see seals frolicking through these waters looking to catch a feed.
The trail then leads you past the historic Donington Cottage. The cottage was built in 1899 and is now used as holiday accommodation. You can book your next Donington Cottage stay through local business Kata & Belle or through the Port Lincoln Visitor Information Centre.
End your walk with a picnic lunch at one of the shelters where there are also toilet facilities. This is the perfect time to sit down and reflect on all of the wonderful things you've seen on your journey.
Getting there
Entry to Lincoln National Park is 13 km south-west of Port Lincoln via Proper Bay Road, and September Beach campground (the starting point for this hike) is approximately 29 km from the park entrance along Donington Road (approximately 11 km is unsealed).
Before you go, download the park map via the National Parks and Wildlife Service SA website or download it on the Avenza Map App. This app uses your phone's in-built GPS to place your location directly onto the map.
Read our story to learn how it works.
What else can you do in Lincoln National Park?
There are so many things to see and do in Lincoln National Park:
Camping
There are three campgrounds located near or along the Donington Loop hike. They all have easy access to beaches, bays and walking trails, making them an ideal base to explore the parks' natural features.
September Beach campground has 10 sites with fire pits at each site (which can be used outside of the fire ban season) and toilet facilities.
Engine Point and Richardsons Shack campgrounds are both unallocated campgrounds and do not have toilet facilities.
A further 11 campgrounds are located within the park.
Fishing
There are excellent fishing spots all over the park. Try beach fishing for Australian salmon at Millers Hole or Salmon Hole along the Sleaford-Wanna Track (4WD only).
Alternatively, cast your fishing line from any one of the sheltered bays and coves scattered throughout the park.
If you plan to go offshore, you can launch your boat from the beach at Taylor's Landing or from one of the boat ramps in Port Lincoln.
Four-wheel driving
The Sleaford-Wanna track offers some of the best sand dune driving experiences on the Eyre Peninsula.
Follow the red marker posts and be rewarded with scenery of massive wind-sculpted sand dunes, pounding surf and rugged limestone cliffs along the Southern Ocean.
For more inspiration on what to see and do at Lincoln National Park, check outpark ranger Elly Schultz's top tipsor our one-day itinerary.