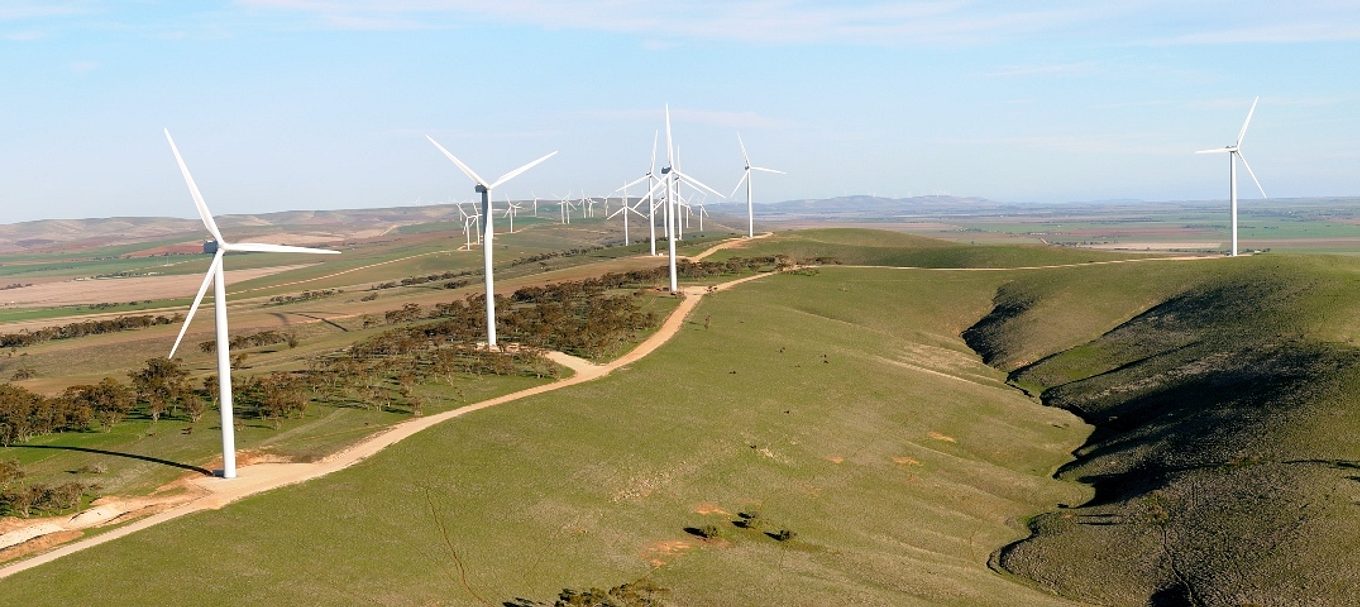 Unpacked: Professor Garnaut's report on South Australia's climate change challenge and opportunity
Want a simple overview of Garnaut's report about SA's climate change situation? Here's what you need to know.
You might have heard on the news recently about a report by Australia's most respected climate economist, Professor Ross Garnaut, titled South Australia's Climate Change Challenge and Opportunity.
One of the take home messages from Professor Garnaut is that challenge and opportunity are two sides of the same coin – responding to the challenge of climate change means we can open ourselves up to a world of economic opportunity.
But what else does it mean?

Read on to understand some of the background context about SA's climate change challenge and some of the key points that the Garnaut report makes – including details about the 'Zero-emission trail'.
So what is SA's climate change challenge?
While our Mediterranean climate is great for festivals and an alfresco lifestyle, it's these types of climates that have been the first to experience disruptive warming and drying all over the world.
Our challenges range from dealing with more frequent extreme heat and less average rainfall to more frequent and severe heatwaves, bushfires, storms and floods.
Professor Garnaut's report highlights the importance of preparing communities and industries for these changes as well as reducing emissions, which will support global efforts to limit climate change.
So what is SA's climate change opportunity?
According to Professor Garnaut 'South Australia is better equipped to respond to the challenges and opportunities of climate change than any other Australian state and nearly all of the world's sub-national jurisdictions'.
He considers that with more of our electricity coming from solar and wind and investment in battery storage, SA's wholesale electricity is becoming cheaper and more reliable.
This has the potential to be an economic game-changer because low electricity prices can lower costs for business and industry.
Lower costs can also make our manufacturing more globally competitive, including in the processing of SA's raw materials into low-emissions products that are growing in demand.
Professor Garnaut also highlights SA's significant opportunity to increase the amount of carbon stored in seas, soils and plants and to use organic matter known as biomass for energy and other industrial uses.
We've long known that trees store carbon, but so do mangroves, seagrasses and salt marshes. Known as 'blue carbon', they offer the potential to store carbon and improve the health of our coasts.
You can find out more about SA's Blue Carbon Strategy on the website or from our story Unpacked: Blue carbon and how it benefits South Australia.
We're already on our way
You've heard of the Heysen Trail and the Clare Valley's Riesling Trail but what about SA's 'Zero-emission Trail'?
Okay, it's still a hidden gem but in Professor Garnaut's view it's something we should be proud of.
He encourages us to get into an electric car and drive along the coast through Port Augusta and Whyalla to Port Lincoln, with a short detour through Jamestown, where we'll see many leading zero-emission energy technologies in operation or under development including:
a solar-thermal-powered arid-zone greenhouse
the world's largest battery
many large solar and wind farms
development sites for pumped hydro and renewable hydrogen.
According to Professor Garnaut, no drive of a similar length in the world would expose you so intensively to the energy systems of the future.
How has Professor Garnaut's report helped?
Professor Garnaut's advice has helped guide the next phase of action on climate change.
The South Australian Government's climate change action plan sets out practical actions to help build a strong, climate smart economy, further reduce the state's greenhouse gas emissions, and support SA to adapt to a changing climate.
What can I do?
Look for everyday ways you can reduce your emissions – this could include changing the way you travel, using power in your home more efficiently, investing in renewable energy, buying low emissions products or recycling.
You can also find out more about what could be next for SA by reading South Australia's Climate Change Challenge and Opportunity.
Ready for some more in-depth reading? You might like some of the other stories in our 'Unpacked' series – including an explanation ofSA's new way to manage natural resources.
This story was originally posted in November 2020.