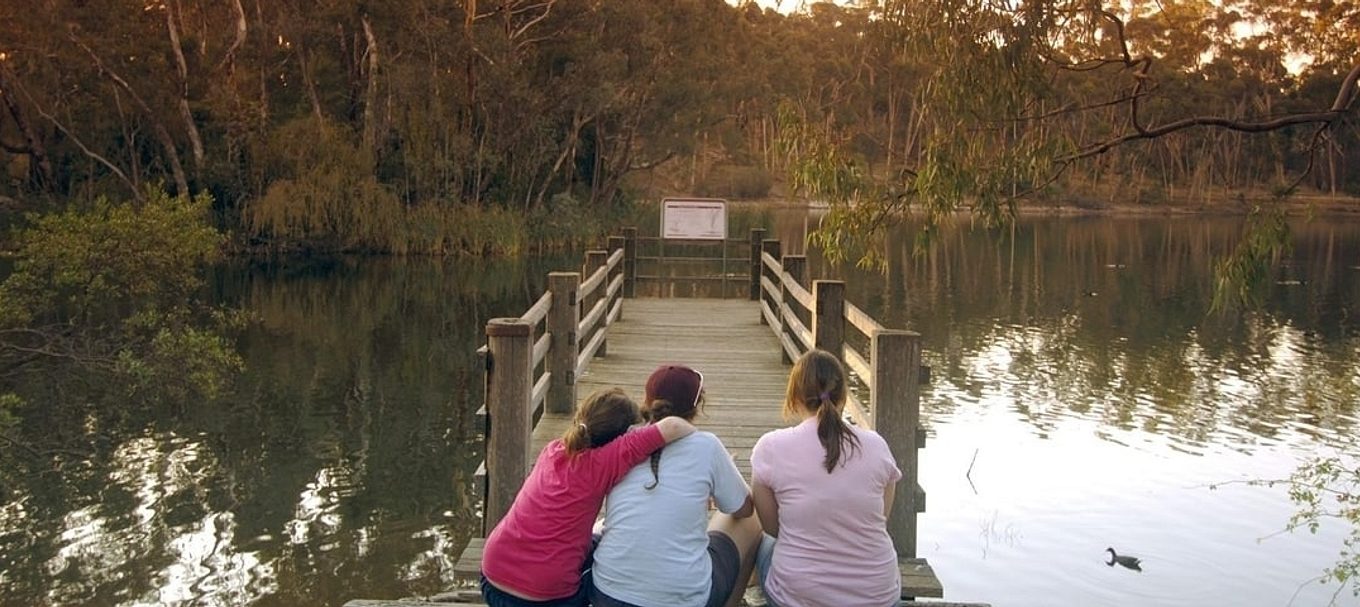 7 Nature Festival events being held in and around South Australia's national parks
Nature Festival is around the corner. Get involved in these events being held in SA's national parks and beyond.
Each year, Nature Festival aims to bring our people closer to nature, and in a time of climate change, bushfires, and global pandemics this is more important than ever.
From 25 September to 4 October, you'll be able to immerse yourself in events and experiences to celebrate your love of nature – both in national parks and in the broader South Australian environment.
We've scoured the program and found these seven events and activities held in our parks and places that will bring you up-close and personal with our environment (make sure you check the program for others too!):
Mountain biking is a great way to explore our national parks, and these sessions, held in Glenthorne National Park (O'Halloran Hill Section) in Adelaide's south, will help to grow your kids' skills before they head out on the trails.
They'll cover skills such as balance and control, body positioning, braking techniques and navigation of small obstacles.
The sessions will be hosted by National Parks and Wildlife Service and led by qualified instructors from Head for the Hills Off-road Cycling.
Dates
Wednesday 29 September, 9 am to 11 am – beginner skills
Wednesday 29 September, 11:30 am to 1:30 pm – intermediate skills
Friday 1 October, 9 am to 11 am – beginner skills for girls
Cost
From $20
Forest bathing, or 'Shinrin Yoku', is a Japanese practice that is proven to lower heart rate and blood pressure, reduce stress, boost the immune system, and improve overall feelings of wellbeing.
In this 2.5 hour session in the foothills at Belair National Park, Escapegoat Adventures' resident nature therapist will guide you through the therapeutic experience, helping you to relax and connect with the natural world via mindfulness, slow walking, grounding, and embracing your different senses.
Date
Saturday 2 October, 1 pm to 3:30 pm
Cost
$79 per person
Join Research Botanist Andrew Thornhill on a tour of Adelaide Botanic Garden and Botanic Park in the CBD to explore the pollen of different flowering plants.
You'll learn how the type of pollen influences a plant's pollination success, find out how it is used by animals and by people, and have plenty of opportunities to ask questions.
This guided tour begins at the Friends' Gate, on Plane Tree Drive, and will go for approximately 90 minutes.
Date
Friday 1 October, 11 am to 12:30 pm
Cost
$5 per person
Join Uncle Moogy in Belair National Park, 25 minutes from the city centre, for an afternoon of sharing culture and healing the spirit.
The afternoon will begin with a Welcome to Country and smoking ceremony, followed by an inspiring and interactive dance performance by the Tal-Kin-Jeri Dance Group followed by a variety of workshops and a listening circle.
Then, settle in for a special screening of 'Ringbalin – Breaking the Drought,' a powerful documentary about the healing of the Murray-Darling Basin through ancient ceremony of culture and spirit.
Date
Sunday 3 October, 2 pm to 6 pm
Cost
$15 per person
Experience Mount Lofty Botanic Garden's iconic Rhododendron Gully in its magnificent glory on this guided tour, led by the botanic garden's Rhododendron expert Robert Hatcher.
At this stunning Adelaide Hills garden, you'll learn about the plant's history, botanical classification and the conservation importance of several threatened species.
The tour begins at the Chris Steele Scott Pavilion, Mount Lofty Botanic Gardens, and will run for approximately 2 hours.
Date
Tuesday 28 September, 10 am to 12 pm
Cost
$5 per person
Join the team from Mid North Climate Connect in Spring Gully Conservation Park in the Barossa Valley for a morning of nature immersion.
In this event, you'll have the opportunity to immerse yourself mindfully in nature by forest bathing, create a 'draw what you see' nature journal, discover the park through a guided 'Walk of Curiosity', or socialise in simple style with a cuppa and a chat in nature.
Date
Saturday 25 September, 10 am to 12 pm
Cost
Free
Join Adventure Kayaking South Australia at the Adelaide Dolphin Sanctuary in Adelaide's north-western suburbs for a 90-minute family-friendly guided kayak tour.
Meet your guide at the Garden Island Boat Ramp, where you'll get set up with a 2- or 3-person kayak and get a rundown in safe kayaking.
From there, your guide will help you to launch from the boat ramp as you set out on your kayaking adventure.
The tour is at an easy pace and you'll have plenty of time for photos as your guide tells you all about the sanctuary and the dolphins that call it home.
Dates
There are multiple dates and times for this event – check out the website for a complete list.
Cost
From $35 per person
Want more ideas of fun ways to connect with nature in South Australia? Check out the Good Living 'See and Do'library for stories on everything from whale-watching and camping to gardening and mountain biking.
This story was originally posted in September 2020 and has been updated with new information for this year's events.