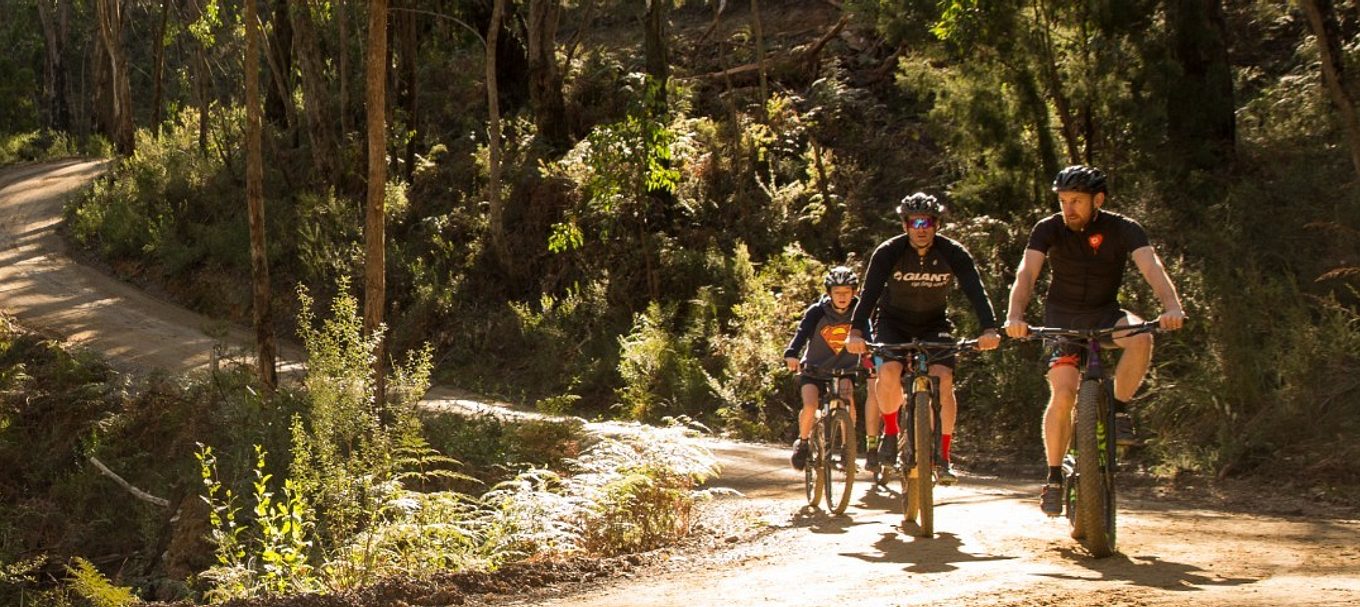 Top 5 things to do with dad in parks this Father's Day
Say no to socks and jocks this Father's Day – here are 5 experiences that you can enjoy together instead.
With parks all across South Australia there are so many spaces to get outdoors and enjoy a walk, a chat, a bike ride, a coffee or a barbie.
Why not give Dad a day out in a park, get some spring sunshine and connect with family, friends and nature this Father's Day?
Try one of these five things to do:
1.Take a visit to somewhere special
What better way to spend these early days of spring than at one of South Australia's most iconic natural destinations, Cleland Wildlife Park?
Most of Cleland Wildlife Park's animals – from the park's most well-known residents to the most elusive – live in natural habitat, making it easy to get up-close for great photos.
Look out for marsupials such as koalas, kangaroos, wallabies, wombats, bettongs, and potoroos, check out the daily keeper talks, walk through the bird aviaries and discover the park's nocturnal residents in the Ocean to Outback centre.
You can also hand feed animals like kangaroos, emus and potoroos with no barrier between you, which is a truly special experience. Or you could book in for an extra special animal experience, like cockatoo experience, a reptile experience or a Koala Hold.
If you buy an annual membership online, you'll not only have a great Father's Day gift and somewhere to go on the day, but you'll also be able to visit Cleland all year round.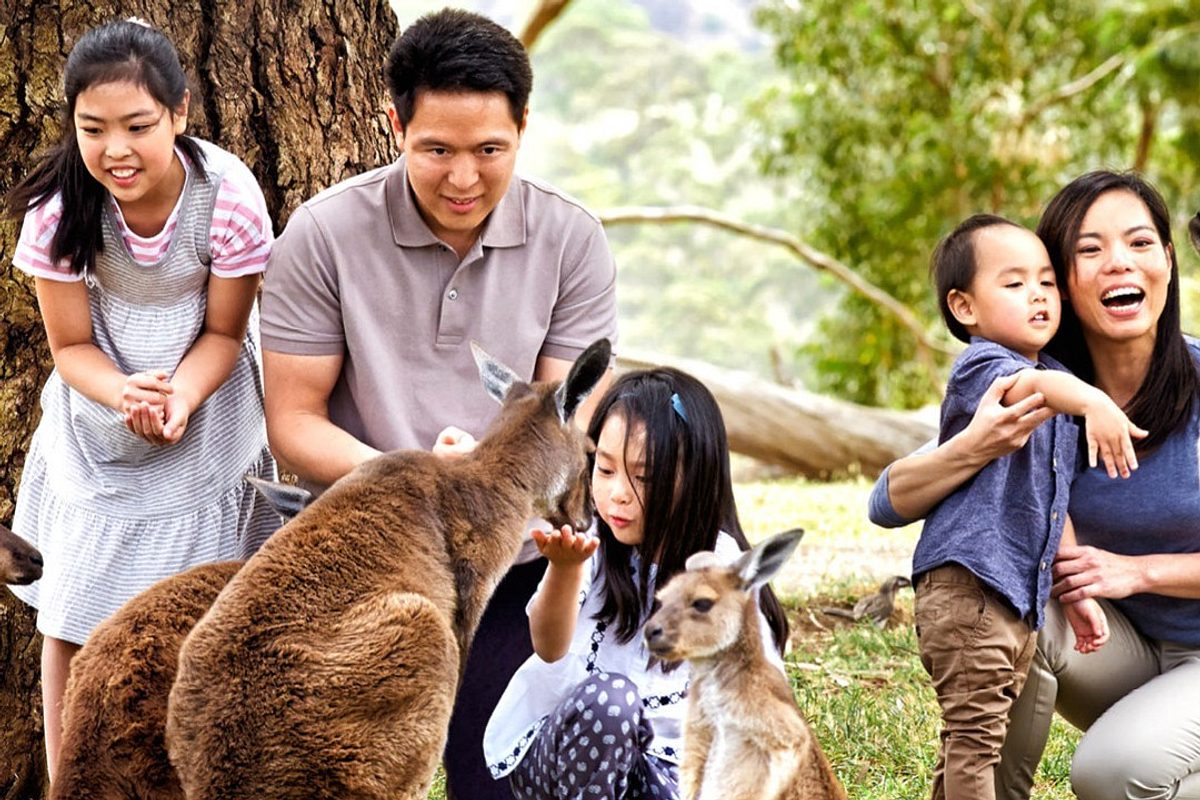 2. Chuck a prawn on the barbie
If he's one of those dads who loves getting on the tongs, you can gather to chuck a prawn on the barbie at parks across South Australia. Try a park with a playground and keep the kids happy too.
There are BBQs spread throughout this park, from Playford Lake to the Gums Oval, Karka picnic area and beyond. We reckon the Adventure Playground with its nearby BBQs is a great place to spend the day with family.
Find your perfect spot: grab a park map or check the park out with Google Street View.
One of the gems of metropolitan Adelaide, the Adelaide Dolphin Sanctuary is home to resident bottlenose dolphins, with other transient dolphins that visit at various times. Try to spot them from the shore at Garden Island, where there's a boardwalk and a BBQ area.
Find your perfect spot: grab a park map or check the park out with Google Street View.
There are several formal picnic areas in this park, with amenities, free barbecues and lovely views. Next to gate 25 you'll find a shady picnic ground with shelters, amenities, and free BBQs. It's tucked in behind one of South Australia's best-known wineries, so you can pick up a fine bottle of red to pair with your meal.
Find your perfect spot: grab a park map or check the park out with Google Street View.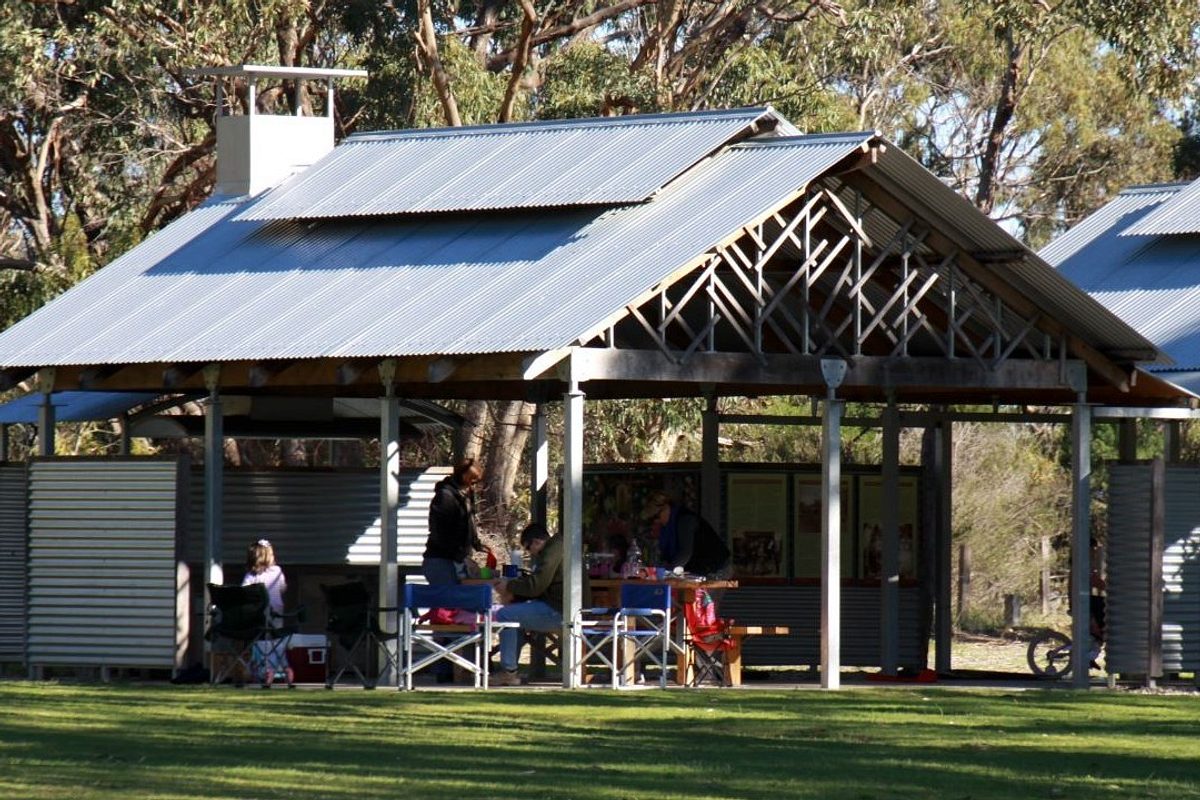 3. Walk it off
Indulged in too much pav at your Father's Day lunch? Reminisce with Dad about that time he told you to walk it off on one of these easy jaunts.
This 1.4km circuit hike at Para Wirra Recreation Park explores the former mine workings of Victoria Hill, a scene of much activity in the late 1860s. Interpretive signs provide information about mine shafts, mine workings and the former town that was once here. We recommend walking the trail as an anticlockwise loop and beginning the hike from the carpark on Allendale Road near Bowden Cottage.

Kai Kai is the Ngarrindjeri word meaning 'plain'. The Kai Kai Nature Trail passes along Katarapko Creek bank and through the surrounding flood plain. Along the trail there are interpretive signs explaining the range of life found on the flood plain and how the plants and animals live together through seasonal water changes. It's located near campsite 38 in the Katarapko Creek section of Murray River National Park.
4. Have a wheely good adventure
Some dads think life is better on two wheels. There are so many mountain biking trails to explore across South Australia – here are three that are good for the kids, too. Find out more about mountain biking in parks before you go.
Cow Bones Loop
This is a 2km loop in Sturt Gorge Recreation Park that's a mix of open and twisty trail. Featuring dense acacia forest, it's best for riders with an intermediate skill level.
Grab a park map or check the park out with Google Street View.
Pump Track
This is a great place at Cobbler Creek Recreation Park for beginner to advanced riders to hone their riding skills. Pump tracks teach body positioning, cornering and jumping techniques. How many laps can you do without pedalling?
Grab a park map or check the park out with Google Street View.
Measdays Loop
Ride on existing fire tracks and be introduced to some unique areas of Cleland National Park. Starting from Measdays lookout, this trail follows the land contour gradually ending up in the creek line valley below. With winter just finishing, you may be rewarded with the babble of a flowing creek.
Grab a park map or check the park out with Google Street View.
5. Connect over a coffee
What parent can survive the day without coffee? Get your flat white to go with a side order of spectacular nature. Dad's daily caffeine never looked so good.
Mount Lofty Summit
You don't have to hike up Waterfall Gully to enjoy the stunning views from Mount Lofty Summit. Grab a coffee and spend some time trying to find Adelaide's landmarks from 710 metres above sea level. On clear days, you may even be able to see the outline of Kangaroo Island in the distance. While you're there, check out the locally-sourced and Australian-made goodies at the gift shop. Entry to Mount Lofty Summit is free, however, fees apply to park within the Mount Lofty Summit car park.
Barking Gecko Café
Located within the leafy surroundings of Cleland Wildlife Park, the Barking Gecko is a fully sustainable, waste-free café dedicated to bringing the very best of local produce to its diners. No time to visit the wildlife park? Why not grab a quick coffee and see if a friendly superb blue wren or a curious potoroo decides to join you? Visiting the café alone does not attract an entrance fee to the wildlife park and there's plenty of free parking. You can also visit on foot while exploring Cleland National Park's extensive walking trails.
Stuck for a gift?
If Dad's a wildlife lover, why not consider gifting a Koala State number plate?
$50 from each plate sale will go toward South Australia's wildlife rescue and rehabilitation sector, supporting the hard-working organisations that look after injured and orphaned animals.

Find out more and order today by visiting Ezy Plates.
For more information on how to purchase a number plate as a gift, visit Ezy Plate's FAQs.
This story was originally posted in September 2020.