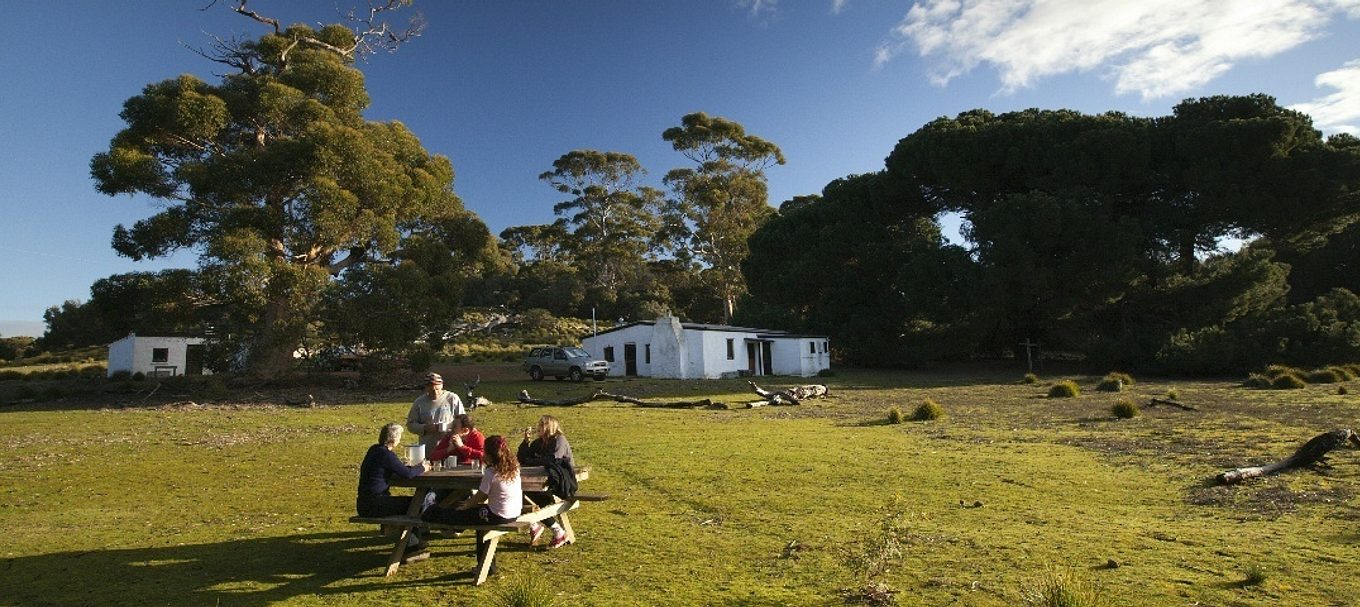 How Flinders Chase National Park's heritage cottages are rising from the ashes
SA's heritage-listed cottages in Flinders Chase are being rebuilt following the bushfires. Find out their history.
Plants and animals are not the only things re-emerging after South Australia's devastating 2019-20 summer bushfires – the heritage-listed May's cottage and Postman's cottage in Flinders Chase National Park are being carefully rebuilt.
Here's their journey:
Short history of the cottages
May's and Postman's cottages were part of the original Rocky River Homestead on the western end of Kangaroo Island. The homestead was established back in the early 1880s when a land boom was anticipated on the island.
The land boom never quite eventuated, but records from the period show that the homestead was associated with a company owned by Robert Stockdale and Benjamin and William Haigh Taylor, who were sheep pastoralists.
The story goes that Postman's cottage was built for the mailman, who would call in and stay overnight once a fortnight at Rocky River Homestead.
The area was proclaimed a park in 1919 and named Flinders Chase Reserve, and May's cottage was leased to the park's first ranger, Charles May.
Today, the Rocky River Homestead remains an important part of the Flinders Chase National Park headquarters, and is heritage-listed because of its role in the colonisation history of Kangaroo Island.
Cottage design
Architecturally, the cottages are typical of the types of houses built on the island in the 1800s, with solid masonry walls and low-pitched corrugated iron rooves.
May's cottage is a picturesque four-roomed stone cottage. Postman's cottage is a cute one-roomed stone hut.
Cottage rebuild
Both May's and Postman's cottages were damaged in the 2019-20 bushfires.

In recent times, both cottages were available as rental accommodation for the many visitors keen to enjoy a slice of history in one of the state's most beautiful and remote parks.
Let's hope it won't be too long before you can once again stay in these historic cottages, and enjoy a beverage on the porch, while watching kangaroos and Cape Barren geese gather by the creek at sunset.
If you'd like to learn about other heritage places in South Australia, visit theDEW websiteor followHeritage SAon Facebook.