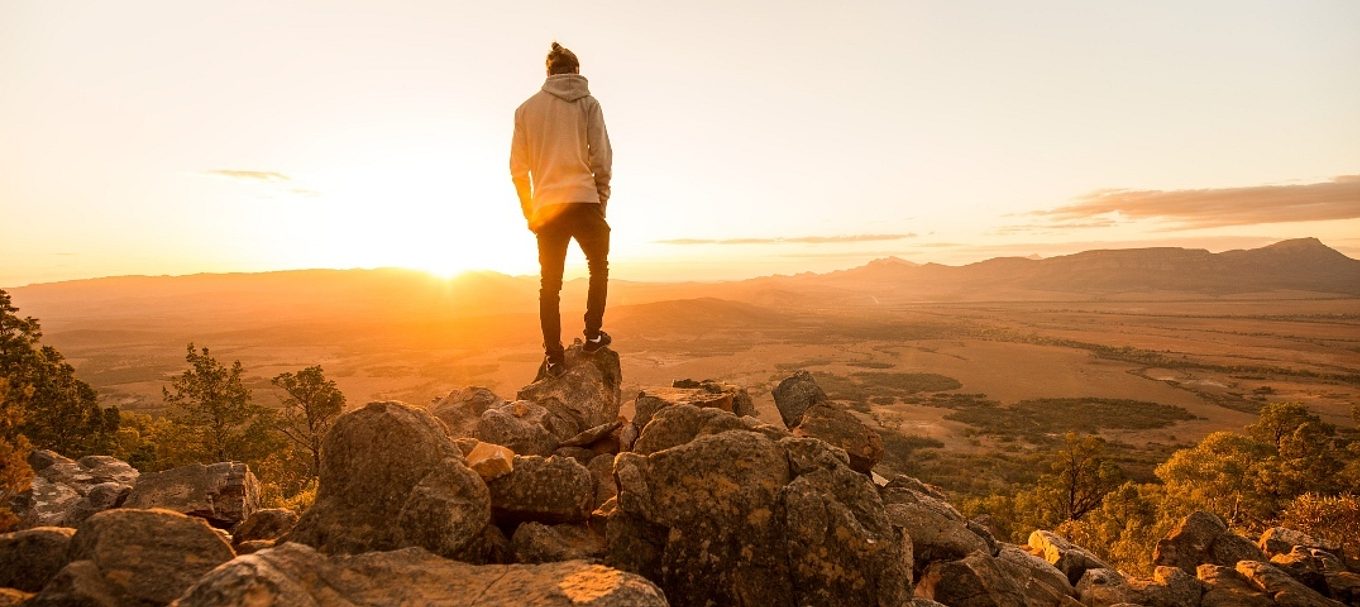 Everything you need to know about the latest investment in SA's national parks
Upgrades and new visitor experiences will be happening in South Australia's parks. Find out what's in store.
South Australia has more than 350 national parks that cover 21.1 million hectares – an area about the size of the United Kingdom.
Our parks are the cornerstone of conservation, they bolster regional economies, and help to make SA one of the most liveable places in the world.
South Australia really has nature like nowhere else and as part of a new $22 million investment, it will mean more opportunities for you to get up close and personal with it, with new experiences and infrastructure on the cards for many of our iconic parks.
Here's everything you need to know.
What is the new investment?
A total of $22 million will be spent on six projects across the state. It's all part of the Parks 2025 strategy, which is a once-in-a-generation investment in conserving SA's unique natural environment, improving nature-based tourism experiences and stimulating regional economies.
What will be created?
The $22 million investment will go towards these six new projects:
1. Southern Flinders Ranges National Park project – $5 million
There's plenty in store for the Southern Flinders Ranges area, including:
developing an international mountain bike destination at Mt Remarkable National Park in the state's mid-north
upgrading park trails for hiking, cycling and horse-riding, including a new iconic multi-day hike
upgrading and expanding campgrounds, particularly to cater for caravans
upgrading facilities, including creating a new visitor centre.
2. Ediacara Fossil Experience project – $3 million
A major visitor experience is in store for Nilpena Station in Ediacara Conservation Park (540km north of Adelaide) to showcase the state's unique Ediacaran fossils, which are 550 million years old.
3. Ikara-Flinders Ranges National Park project – $1 million
Ikara-Flinders Ranges National Park will get renewed and expanded visitor infrastructure and experiences. This project will be undertaken in partnership with the Traditional Owners, the Adnyamathanha people.
4. Cleland Wildlife Park project – $1 million
One of SA's iconic tourist destinations, Cleland Wildlife Park in the Adelaide Hills, will get a boost to its exceptional nature-based experience with a new purpose built koala hold facility.
5. Nature-Based Tourism Co-investment Fund project – $5 million
Businesses and organisations will be supported to run sustainable and ecologically-sensitive tourism experiences and products in SA's parks and natural places.
As part of the co-investment fund and to support the environment, tourism operators will also be expected to contribute to conservation programs in their local area, such as restoring habitats, revegetation and rewilding projects.
6. Kangaroo Island Bushfire Eco-tourism Support project – $7 million
This project will activate nature-based tourism and support the KI tourism industry which has been hard hit by national and international events from bushfires to coronavirus.
Kangaroo Island's bushfire-unaffected parks will receive a bunch of visitor facility upgrades. This includes:
What is already underway?
An additional $50 million is already being invested in parks and reserves on top of operational costs to not only enhance the environment and nature-based tourism experiences, but to improve social wellbeing by encouraging more people to get outside and enjoy what SA has to offer. This includes:
Opening up our reservoirs project – $29.55 million
A number of SA's reservoirs – including Myponga, South Para, Bundaleer and Warren – have been opened up for visitor access and selected recreational activities such as walking, cycling, picnicking, fishing and kayaking, while ensuring the ongoing safety and security of drinking water supply.
The project is now moving into its second phase which will look to deliver and expand recreational access at other reservoirs – including access to Little Para, Hope Valley, Barossa and Happy Valley, as well as expanded access to South Para, Warren and Myponga.
Statewide park renewal project – $3.3 million + ongoing costs
Upgrades and continued improvements are being made to SA's existing park facilities and infrastructure – based on what visitors really want from our parks. This work is focused on day visitor sites, signage, campgrounds, toilets, trails, roads and carparks, as well as improved accessibility for park visitors.
Creating the Great Southern Ocean Walk project – $6 million
This multi-day walk on the Fleurieu Peninsula's Heysen Trail will connect Deep Creek and Newland Head conservation parks, and Granite Island Recreation Park. Upgrades will also be carried out at Deep Creek National Park, including a new day visitor facility, and the establishment of an accessible trail and upgrading of existing campgrounds and amenities.
Glenthorne National Park project – $12.5 million
Glenthorne National Park will be Adelaide's newest major metropolitan national park to preserve and revitalise more than 1,500 hectares of open space. The funding is being spent on infrastructure to support continued development of the park turning it into a thriving community precinct.
Work is underway with Kaurna Traditional Owners and the broader community to prioritise and implement elements detailed in the master plan, which includes a hub with an events space and visitor centre, heritage precincts, nature play and picnic areas, camping, and much more.
Parks 2025is an opportunity to shape the future of SA's parks and the state. The strategy will be further refined through working with key conservationists, tourism advocates and local, regional communities. Visit theParks 2025 websiteto find out more.
(Main image courtesy of SATC)