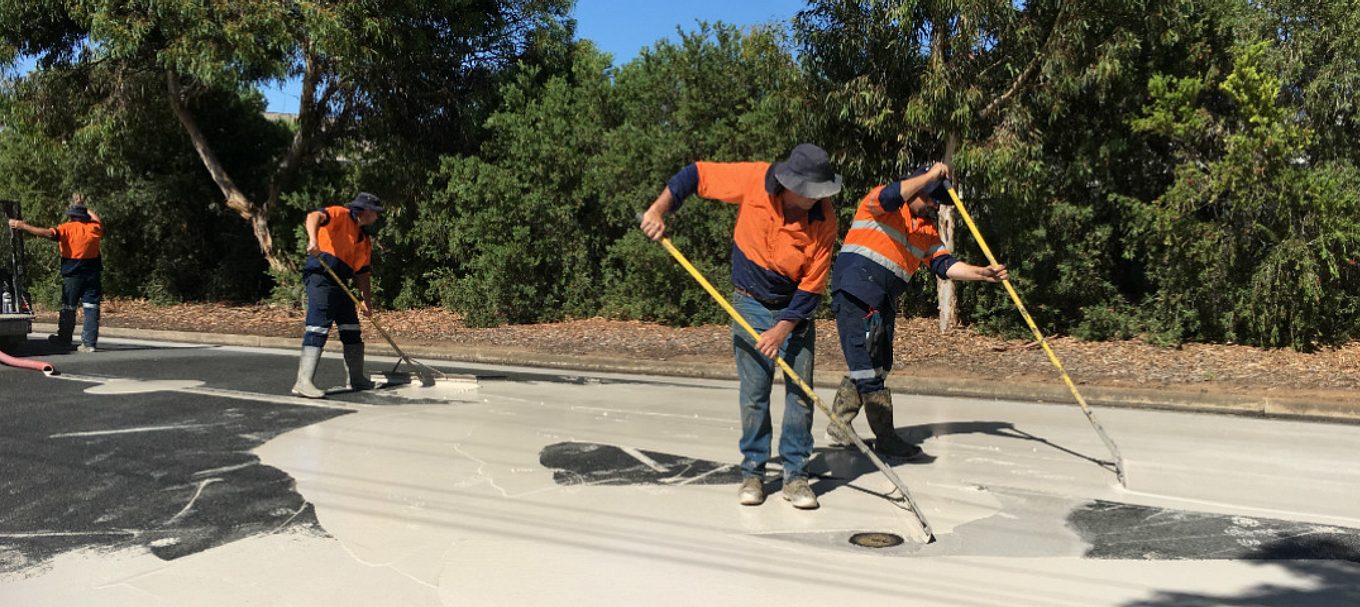 Find out how South Australia is tackling urban heat with cooler roads
As temperatures rise, roads and buildings are heating up cities. Find out about a pilot underway to cool Adelaide.
Did you know that trees and grass are natural air-conditioners? It's no wonder cities are hotter when there is less greenery.
Roads, footpaths and buildings absorb more heat from the sun and create 'hotspots'. These hotspots can cause heat stress and higher costs for businesses to keep people cool. You can see the heat impacts of buildings and roads on the Urban Heat Mapping Viewer website.
Places that are hot and uncomfortable are places that people avoid. By cooling down hot urban areas people will visit and use the areas.
But planting trees around cities can be difficult given the demands on open spaces, and it can also be unsafe, particularly on busy roads.
So another way to cool down cities is by cooling down roads.
How do you cool down roads and how does it help?
Using treatments on roads and footpaths, like heat reflective versions of sealcoat products, can reduce heat absorption.
Also, creating better quality roads that combat heat may reduce maintenance costs and reduce energy costs for surrounding buildings.
The City of Charles Sturt and the City of Salisbury both tested out a cooling product on some of their streets in December 2018. They are still being monitored, but the lower temperatures are looking promising.
A new pilot project in the Adelaide CBD will now test how these heat reflective products work in a busy city environment.
What's the new pilot project?
This summer, three cool road surface products will be applied to parts of Bowen Street West, just off Franklin Street in the Adelaide CBD, near the Adelaide Central Bus Station.
The three surface products will be monitored to see how they make the area cooler. This includes how the products cool the surface and air, and if pedestrians, cyclists and locals notice the cooling effects.
What are the cool road treatment products?
The three products that will be tested are CoolSeal by GuardTop as well as JetCool and JetBloc by Fulton Hogan.
These treatments will be applied using a spray or squeegee to test how they work.
Will the road look different?
Once the treatments are applied, the road will be a light grey or cream colour rather than standard asphalt.
What's next?
Once the pilot project on Bowen Street West is completed at the end of summer, the results will be shared with local councils. The findings will help inform future cooling programs across South Australia.
Cool Road Adelaide is a Climate KIC Australia project delivered in partnership with the City of Adelaide and South Australian Department for Environment and Water.This project was also made possible with in-kind support from Fulton Hogan.
To learn more about how SA is responding to climate change, read our stories about aClimate Smart South Australiaandblue carbon.

Main image: Courtesy of City of Charles Sturt